Austria is a landlocked country in Central Europe, lying in the Eastern Alps. The country is a combination of nine federal states across 83,871 km², one of which is the capital, Vienna, the most populous city and federal state. The latest count sums a total of 8.956 million (2021) inhabitants.
From Los Angeles to Tokyo…
Judo AUSTRIA was established in 1948, a rather memorable year with the London Olympics, where judo was still unheard of at the summer games. Austria hailed their first Olympic medal in Los Angeles 1984 by Josef REITER. During the same event, the country ensured their first ever Olympic Champion in judo. The remarkable piece of history was delivered by Peter SEISENBACHER. In Seoul, four years later, he won another gold medal, defeating Wladimir SCHESTAKOW (URS), becoming the first judoka ever to defend an Olympic title.
Still in Seoul, women's judo made its first appearance at the Olympic Games as a demonstration sport, where Austria claimed a medal too. During the following decade Judo Austria simultaneously excelled at the Paralympics, precisely in Atlanta 1996 where Walter HANI won gold for Österreich.
In 2004 Claudia HEILL took an Olympic silver medal, loosing to Ayumi TANIMOTO (JPN) in the gold final. The new century brought around another judo legend, namely, Ludwig PAISCHER, who took silver in Beijing 2008. 
Judo Austria won the total of 7 Olympic medals. Their last collection of Olympic hardware was during the most recent Tokyo Olympics where both, Shamil BORCHASHVILI and Michaela POLLERES won a medal a piece.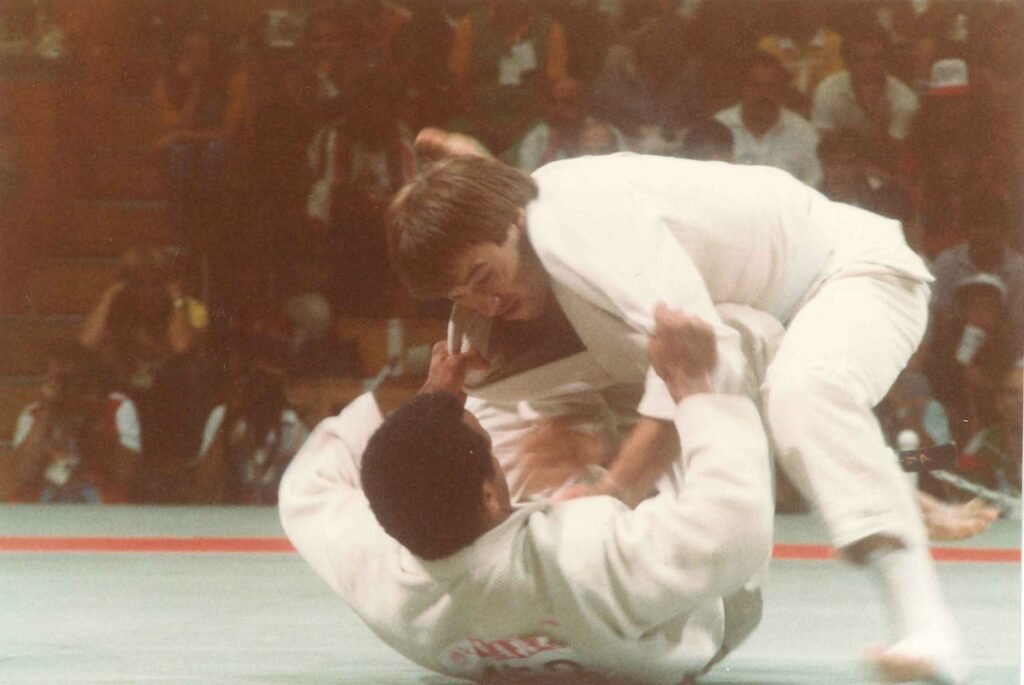 Taking on the World
So far, Austria claimed the total of 17 senior world medals, four of which was accompanied by the national anthem. The 1980 worlds allowed for an immediate trio-triumph celebration by Edith SIMON, Gerda WINKLBAUER, Edith HROVAT. In 1985 Seisenbacher completed the current sum of senior world titles.
There are three junior and 14 veteran world titles crowned under Judo Austria. The total medal haul is extensive beyond senior level with the latest junior world medal delivered only last weekend by Elena DENGG as she braved for bronze in the -70kg category. Nina AUER finished an excellent year amongst the cadets also claiming Judo Austria's only cadet world medal of 2023.
Two of the 17 senior world medals belong to 4x Olympian, Sabrina FILZMOSER. Although, she missed out on winning a world title on the mat, she has carried herself, her country, and the whole judo world to the highest mountain on Earth above sea level, the Mount Everest.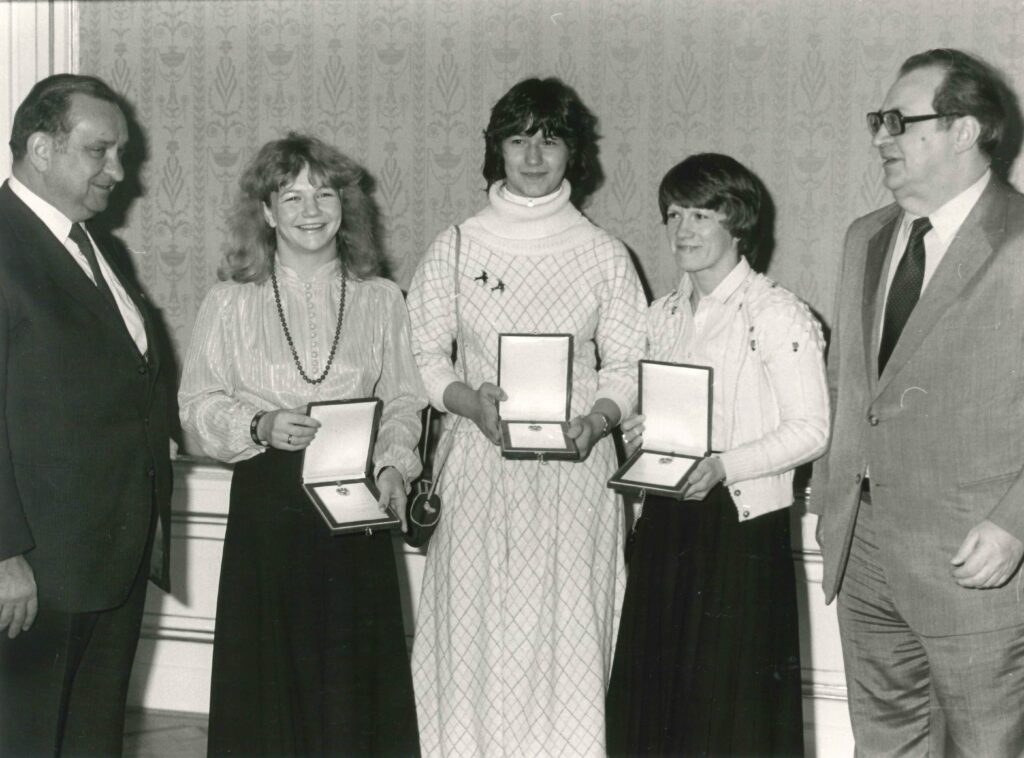 Three-digit Europe success
Austria won the total of 128 senior European medals in judo, a number which looked to be topped in just a matter of weeks. To date, there are 26 senior continental title won by 12 judoka. The most successful of those was Hrovat with her eight-bagger record (1975-1979, 1981-82, 1984). Gerda WINKLBAUER gained a quintuple (1978-81, 1983) throughout the history of Europeans. Whilst Simon, Paischer and Filzmoser doubled in glory, Robert JAQUEMOND, Walter GAUHS, Robert KÖSTENBERGER, Norbert HAIMBERGER, Patrick REITER, Herta REITER and Seisenbacher collected single victories. The first ever senior European title remains in the memory of Jaquemond from 1952.
In addition to the senior success, so far, Judo Austria aced a total of 16 junior, two cadet, 45 veteran and 5 kata European titles. This year, two top troops maxed across the cadet and junior stage as both Dengg and Auer equally excelled with a podium finish at their respected continental championships.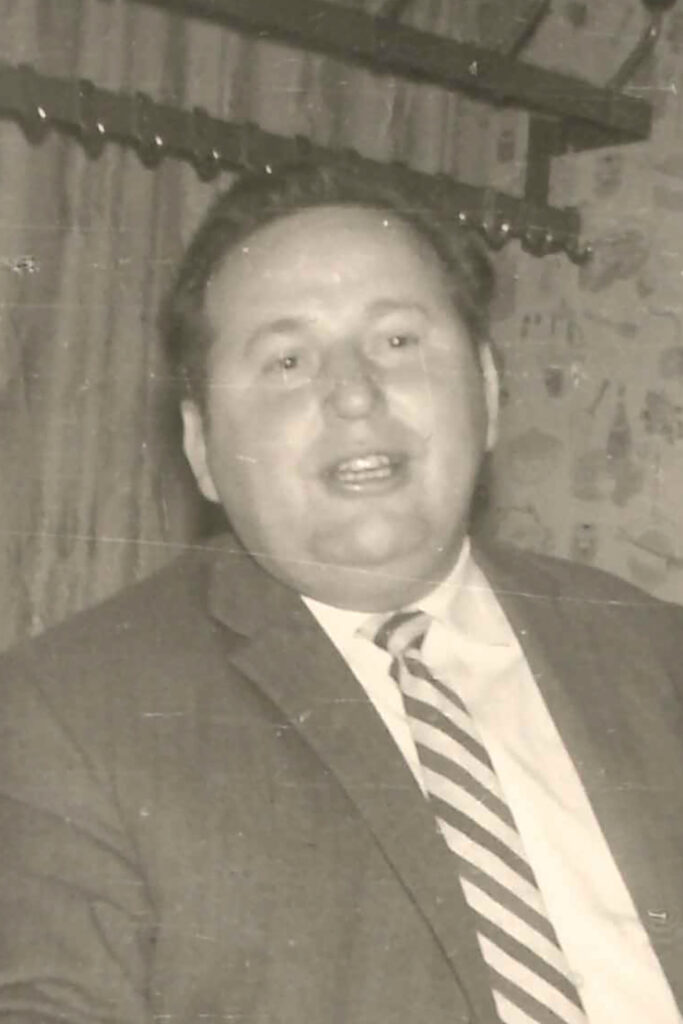 The National Judo Federation of Austria has a longstanding history in hosting several elite level events. The 20th biggest country in Europe has 24000 registered judoka across 172 judo clubs.
Off the mat…Did you know?
The Headquarter of the European Judo Union (EJU) is located in Vienna since 2013.
The Austrian flag is considered one of the oldest national symbols still in use by a modern country. Its first recorded use to be known around 1230.
Home of many classical composers, including the famous Wolfgang Amadeus Mozart who was born in Salzburg in 1756.
Home of the Terminator: Arnold Schwarzenegger was born near Graz in 1947.
In the straggly grounds of the Schönbrunn Palace situated Europe's oldest zoo, Tiegarten Schonbrunn, established back in 1752.
Author: Szandra Szogedi
---