One of Europe's largest countries, Germany, comprehends a wide variety of landscapes: the tall mountains of the south, the sandy plains of the north, the forested hills of the developed west, and the heaths of the agricultural east. Berlin, its capital, is home to art literature, folklore, and nightlife scenes, the Brandenburg Gate and many more. The National Judo Federation of Germany was established in 1953. Today, there are 123,204 judoka practicing judo across 2178 judo clubs.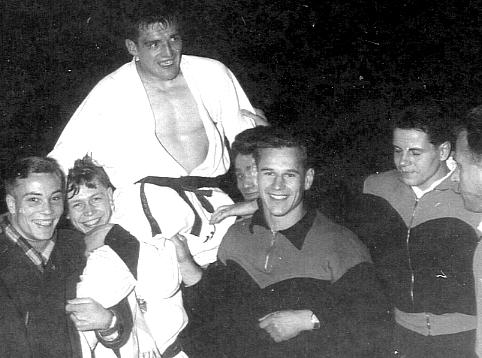 The first major medal or rather medals were produced on home soil during the 1934 European Jiu Jitsu Championships Dresden, where a mixture of judo and jiu jitsu rules were applied. The five judoka who delivered these successes were STENZEL (featherweight), Hans WITTWER (-63kg), Ralf LEHMANN (middleweight), Walter WOBBE (middle heavy weight) and GASCH (heavyweight). Now, the first actual solo European Judo Champion was Franz SINEK who claimed this historical moment in Rotterdam in 1957. The first female European Champion was Sigrid HAPP who won in 1975 in Munich. Happ added to her collection in 1976 Vienna and 1977 Arlon. At this time, Germany was divided into east and west sides and following the country's reunification in 1991, both, Stefan DOTT and Axel LOBENSTEIN claimed victory on the same day during the 1991 Prague Championships, so same but different!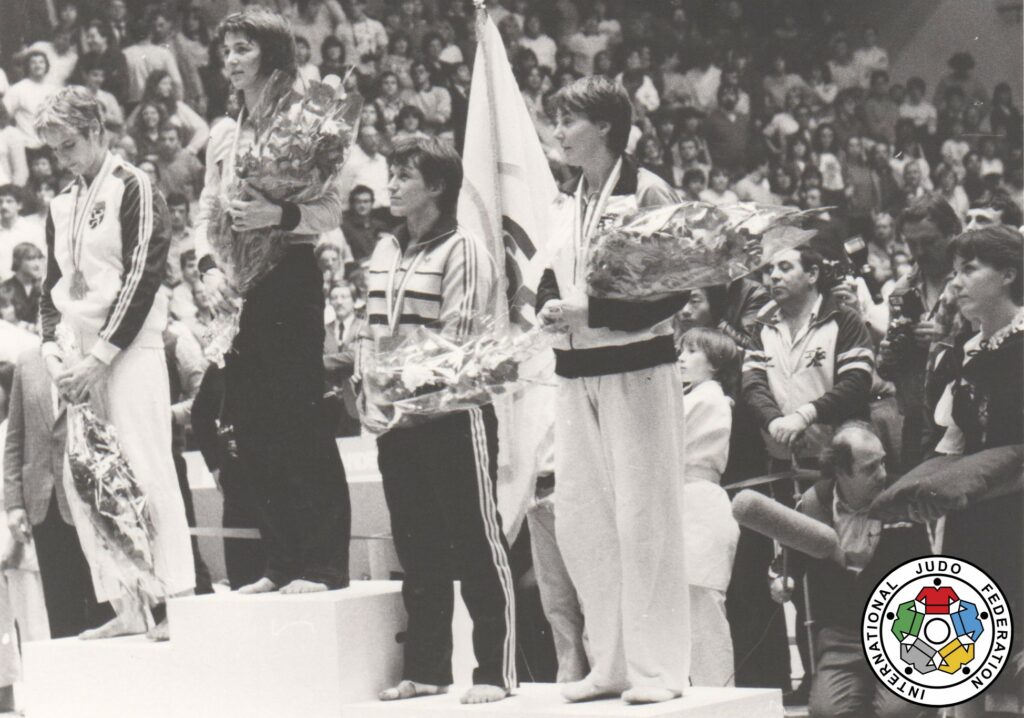 Whilst they were the start of a glorious journey, they were not the ones with the most continental titles as Herbert NIEMANN (1961 Milano, 1962 Essen, 1964 Berlin, 1965 Madrid), Dietmar LORENZ (1975 Lyon, 1977 Ludwigshafen, 2x 1978 Helsinki) and Katja GERBER (1999 Bratislava, 2000 Wroclaw, 2001 Paris, 2002 Maribor) won four championships each. However, that is still not it. Barbara CLASSEN is considered the most successful German judoka when it comes to the topic of Europeans. She, single handily won five titles herself: 1978 Cologne, 1979 Kerkrade, 1980 Udine, 1981 Madrid and 1984 Pirmasens. The German judo team won a total of 90 senior continental titles, excluding the jiu jitsu joint event in 1934 but including their most recent success from Alina BOEHM who excelled in 2022 Sofia and 2023 Montpellier. There are total of 483 European medals owned by German judoka. There is consistency in the performance of the team at other divisions too such as cadet, junior, veterans and kata. In fact, there is an exceptionally well reputable German duet across the kata family and otherwise, Wolfgang DAX-ROMSWINKEL – Ulla LOOSEN. They won 17 European titles within their respected sector. Since 1991, the German Judo Federation accounts for 34 junior European gold medals, 19 cadet credits and 11 EYOF victories.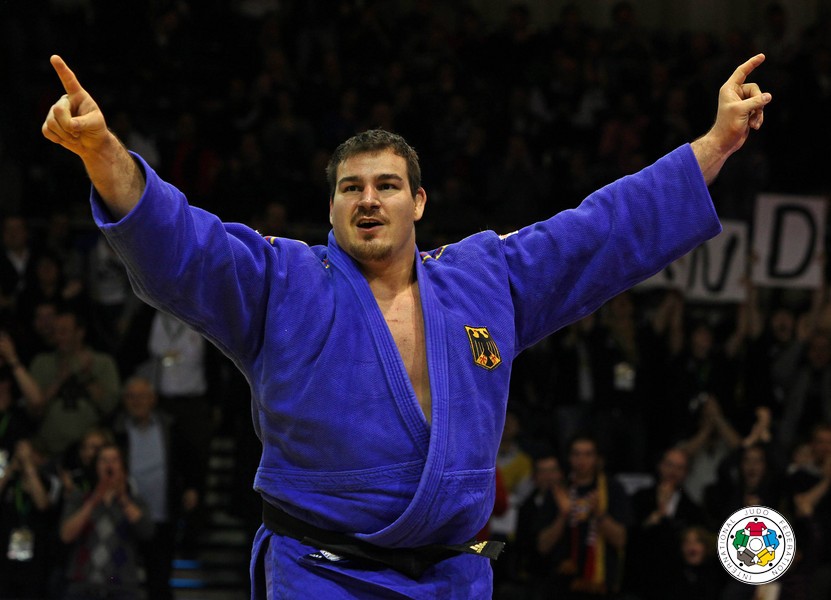 Germany first took over the world stage in 1979 in Paris where Detlef ULTSCH outclassed the -86kg category. He doubled up during the 1983 Moscow World Championships. Since then, the total tally has gone up to 108 (13 gold, 24 silver, 71 bronze). There are six junior and five cadet world titles under this national federation.
World Judo Champions – Germany
| | |
| --- | --- |
| 1979 Paris | Detlef ULTSCH (-86kg) |
| 1982 Paris | Barbara CLASSEN (-72kg) |
| 1983 Moscow | Detlef ULTSCH (-86kg) Andreas PRESCHEL (-95kg) |
| 1987 Essen | Alexandra SCHREIBER (-66kg) |
| 1991 Barcelona | Florin Daniel LASCAU (-78kg) Udo QUELLMALZ (-65kg) Frauke EICKHOFF (-61kg) |
| 1993 Hamilton | Johanna HAGN (+72kg) |
| 1995 Makuhari | Udo QUELLMALZ (-65kg) |
| 2003 Osaka | Florian WANNER (-81kg) |
| 2017 Budapest | Alexander WIECZERZAK (-81kg) |
| 2021 Budapest | Anna-Maria WAGNER (-78kg) |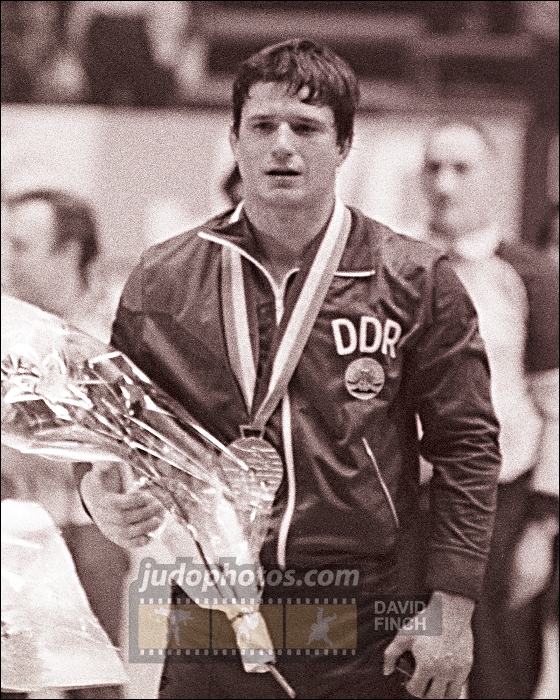 It was during the Tokyo 1964 summer games when judo was first introduced as part of the Olympic programme. Köln's Wolfgang HOFFMANN grabbed the opportunity to provide Germany's first ever Olympic medal in the form of a silver. To date, the biggest show on earth saw the country taking 43 medals whilst excelling on five individual occasions at the judo event. 1980 Moscow Olympics marked the historical moment by Dietmar LORENZ, where after winning bronze in the -95kg category, he went onto to win the open weight division. Four years later, Frank WIENEKE joined the victory board. It took another three Olympic cycles to see a German judoka on top of the rostrum again, this was done by Udo QUELLMALZ during the 1996 Atlanta Olympics. Eight years later the national anthem was played for Yvonne BÖNISCH whilst the latest Olympic Champion of the Deutsch nation remains Ole BISCHOF with a win at the 2008 Beijing Olympics. It had been a while and it was an almost at the Tokyo 2020 Olympic Games as Eduard TRIPPLE made his way into the final of the -90kg category. In the end he topped the silver collection whilst the team as a whole won bronze in the mixed team event.
Olympic Gold medallists – Germany
| | |
| --- | --- |
| 1980 Moscow | Dietmar LORENZ (Open category) |
| 1984 Los Angeles | Frank WIENEKE (-78kg) |
| 1996 Atlanta | Udo QUELLMALZ (-65kg) |
| 2004 Athens | Yvonne BÖNISCH (-57kg) |
| 2008 Beijing | Ole BISCHOF (-81kg) |
Meanwhile, Raffaela IGL remains the only German judoka ever to win a gold medal at the Youth Olympic Games. Igl is also competing this weekend at the U23 European Judo Championships which is held in Potsdam, Germany. This weekend is also the celebration of the return of such an event to the country after two decades and we can boast that both Bischof and 2004 Olympic bronze medallist, Annett BOEHM will be leading the EJU commentary team. This strong judo nation is also known for hosting one of the strongest junior European cups every year in Berlin. In addition, the city of Dusseldorf was part of the IJF World Tour and many elite athletes' favorite destination.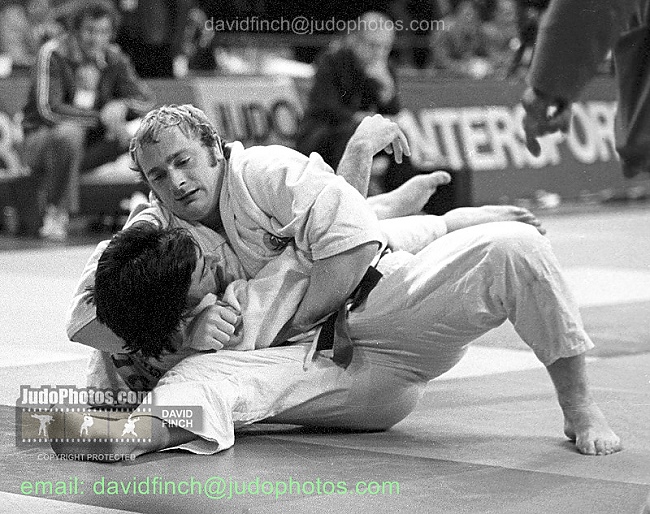 Off the mat…Did you know?
One-third of Germany is covered in forests and woodlands.
Berlin is nine times bigger than Paris and has more bridges than Venice.
Germany is one of the world's leading book nations. Publishing around 94,000 titles every year.
The first magazine ever seen was published in 1663 in Germany, called "Erbauliche Monaths-Unterredungen" started by a poet and theologian, named Johann Rist.
Germany has over 400 zoos, the most in the world.
Author: Szandra Szogedi
---