Hungary is a landlocked country in Central Europe. The capital city of Budapest is parted by the Danube River, literally into Buda and Pest sides. Its cityscape is bejewelled with architectural landmarks. Turkish and Roman influence on Hungarian culture includes the popularity of mineral spas. The country has 2,106 km of boundaries, shared with Austria, Serbia, Croatia, Slovenia, Romania, Ukraine and Slovakia.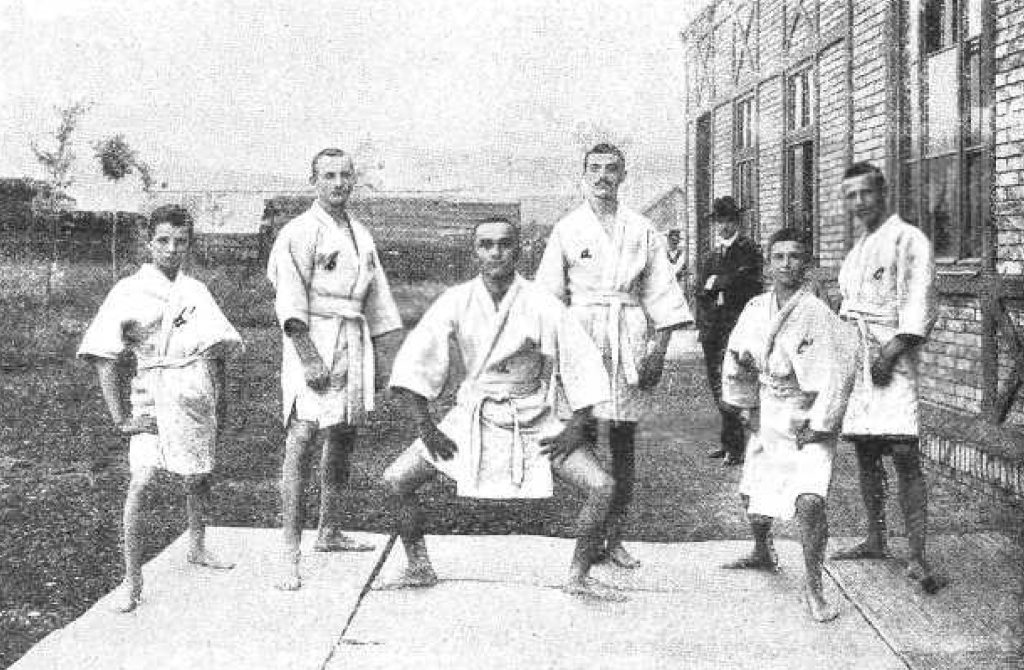 The population of Hungary is 9.71million (2021) spread across 93,026 km². Diving into judo, the Hungarian Judo Association was established in 1957. Today, there are 251 judo clubs with over 3000 active members. The database also revealed there are over 20,000 members registered throughout past decades.
Off to a tragic start…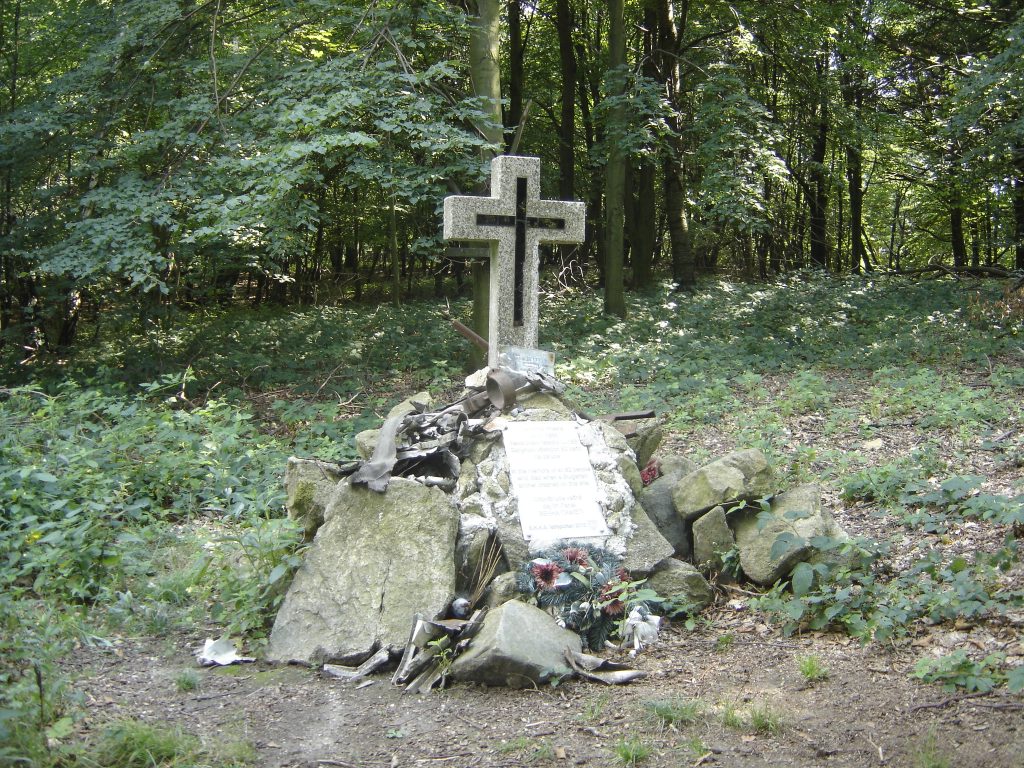 Less than 9 years into its' existence the Hungarian judo community experienced tragedy. On the 25th of November 1966, the IL-18 plane of the Bulgarian-Soviet airline, TABSO, took off in Sofia to East Berlin via Budapest and Prague. In Budapest, four of the Hungarian national team members, Bodor Antal, Faragó Benjámin, Kovács János and Nagy Miklós, alongside national coach, Kovács Ákos, boarded the plane. The team was on its way to an international competition in Prague.
The Hungarian Judo Association stated they were the defining sportsmen of the era. Kovács János was the first European Championship medallist, winning silver at the 1961 European Youth Championships in Milan. Bodor Antal (1963, 1966) and Faragó Benjamin (1963, 1965) were both double national champions, whilst Nagy Miklós won the first medal at the world university championship as a heavyweight competitor.
At the end, the plane did not reach either Prague or Berlin, as it was interrupted in Bratislava due to unfavourable weather conditions, and after a second attempt in takeoff, it crashed into a wooded hillside not far from Bratislava. Eighty-two people died, including thirteen Hungarians, along with the four selected judoka and their captain.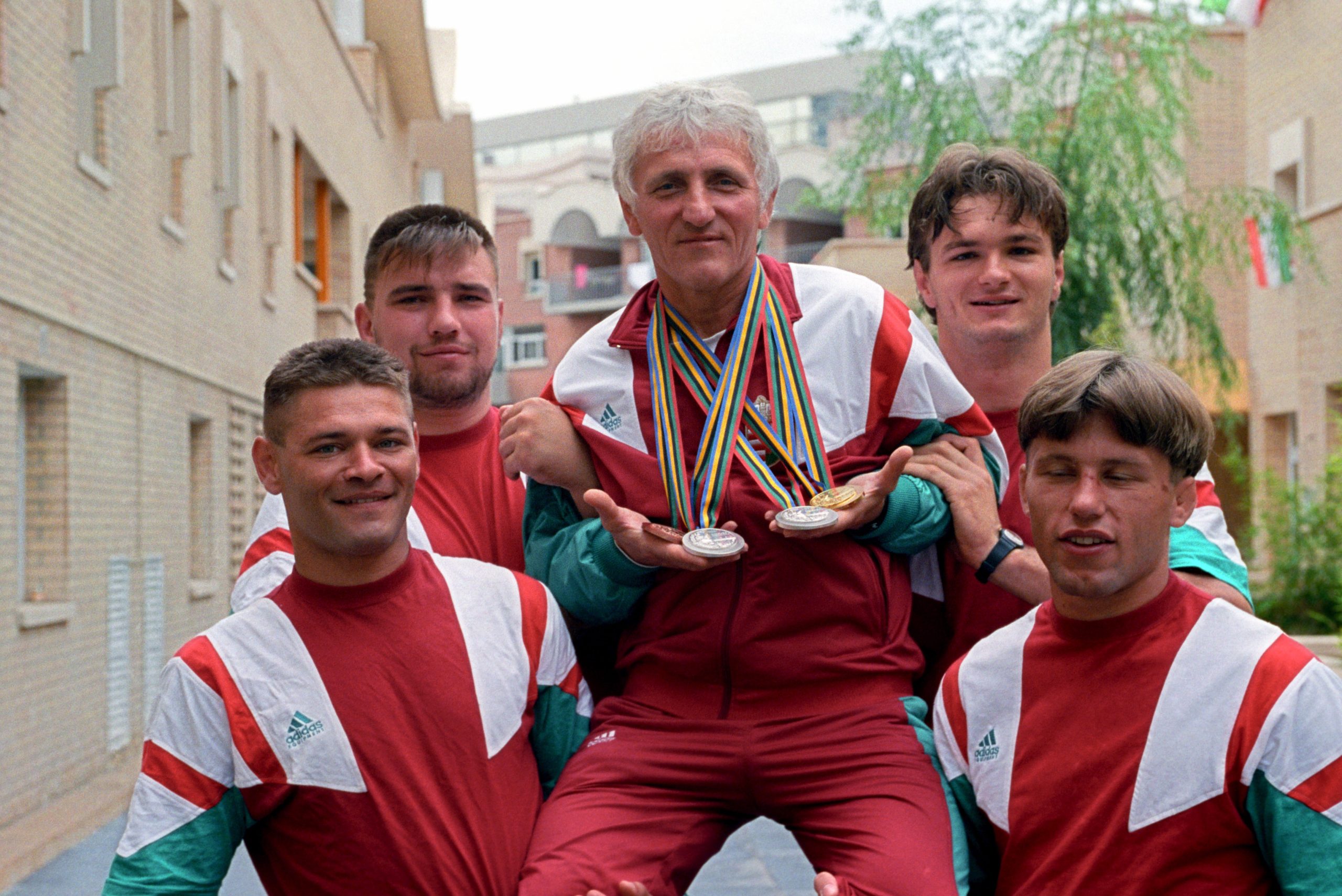 3 August 1992 Barcelona Olympic Games. From L-R: Hajtós Bertalan, Csõsz Imre, Moravecz Ferenc, Kovács Antal and Csák József. © Gombkötő Roland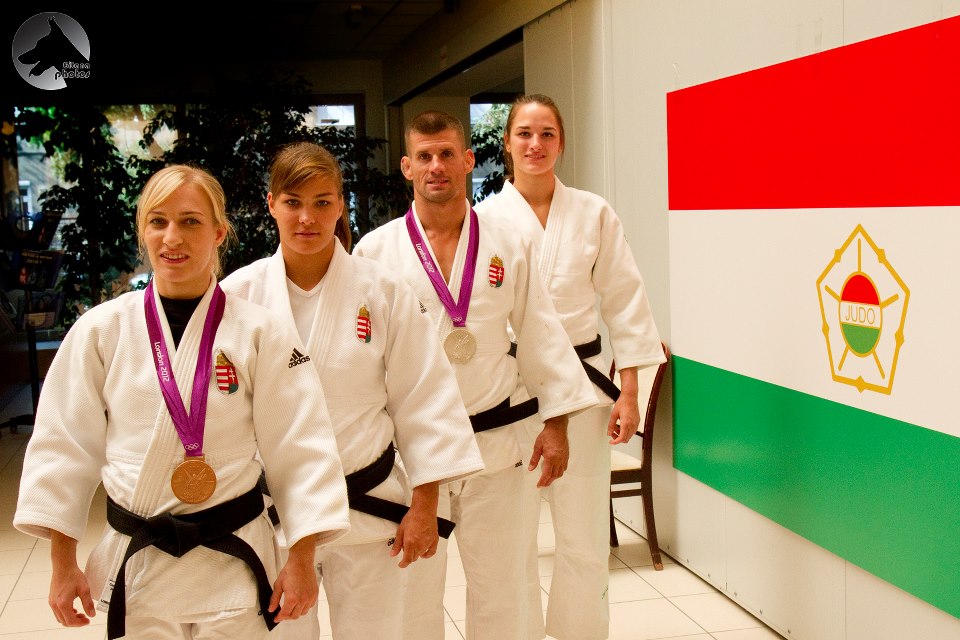 London 2012 Olympic Games. F-B: Csernoviczki Eva, Karakas Hedvig, Ungvári Miklós, Joo Abigel © Gombkötő Roland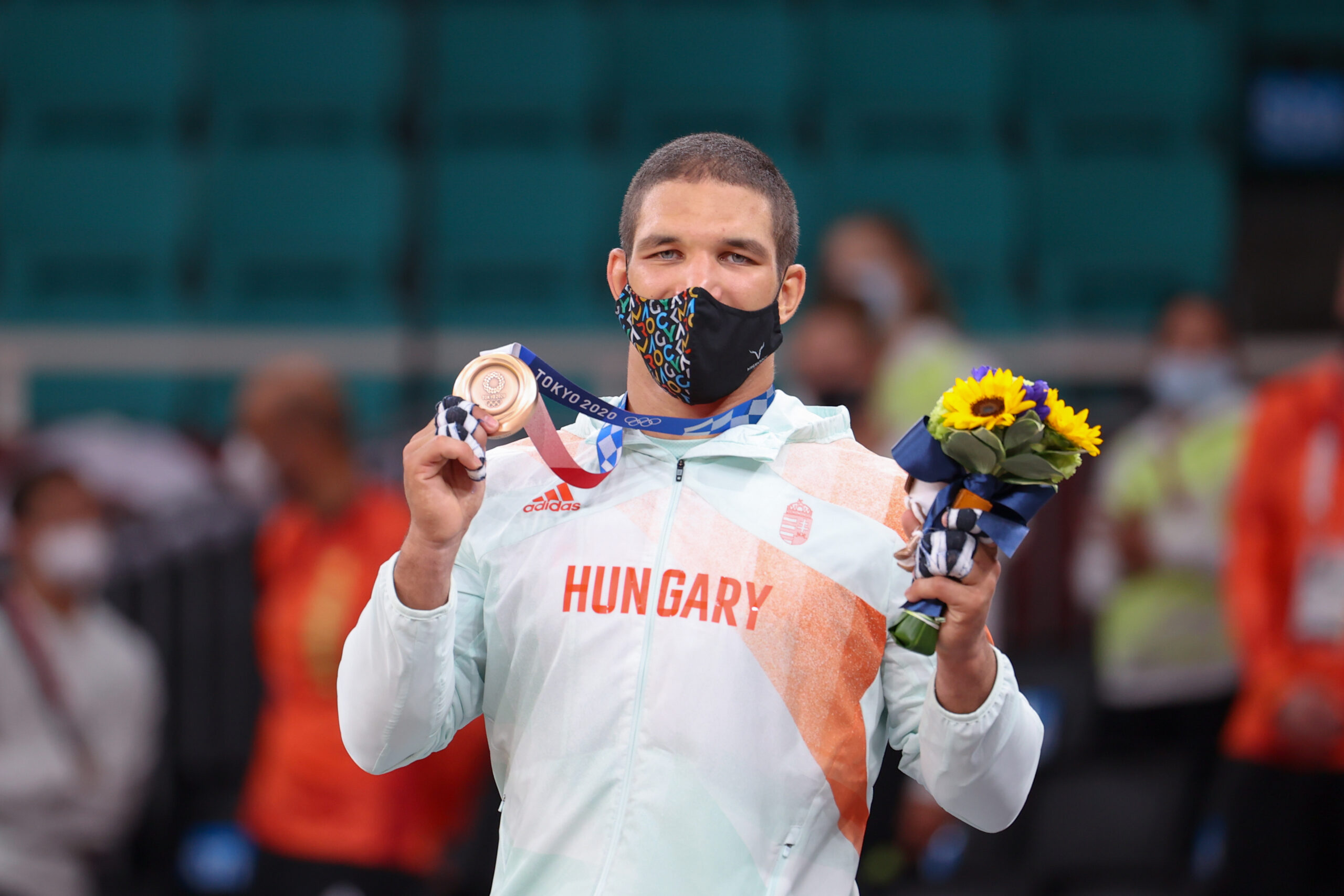 Tokyo 2021 Olympic Games. TOTH Krisztian won bronze in the -90kg category.
Onto a brighter path… Olympic Games 
The tally of 10 Olympic medals kickstarted with a bronze by TUNCSIK József from the 1976 Montreal Olympic Games. 1980 Moscow brought about a binary success, once again with third places. This occasion was marked by KINCSES Tibor and OZSVÁR András.
The first and since the only golden moment was actioned by KOVÁCS Antal during Barcelona 1992. This summer games also remains the most successful to date as the team added two silver by CSÁK József and HAJTÓS Bertalan as well as a bronze hardware by CSŐSZ Imre. 
It took 20-years and a series of seventh places for the Hungarian team to cherish an Olympic medal once again. London 2012 defined as the icebreaker with CSERNOVICZKI Éva winning bronze on the opening day in the -48kg category. This day developed to be historic as she became the first ever female judoka to win an Olympic medal for Hungary. To date, she remains with this singlet honour. Day two in London delivered silver success by UNGVÁRI Miklós. After eight-years gap, TÓTH Krisztián won bronze at the most recent summer games, leading Hungary to double figure Olympic reckoning.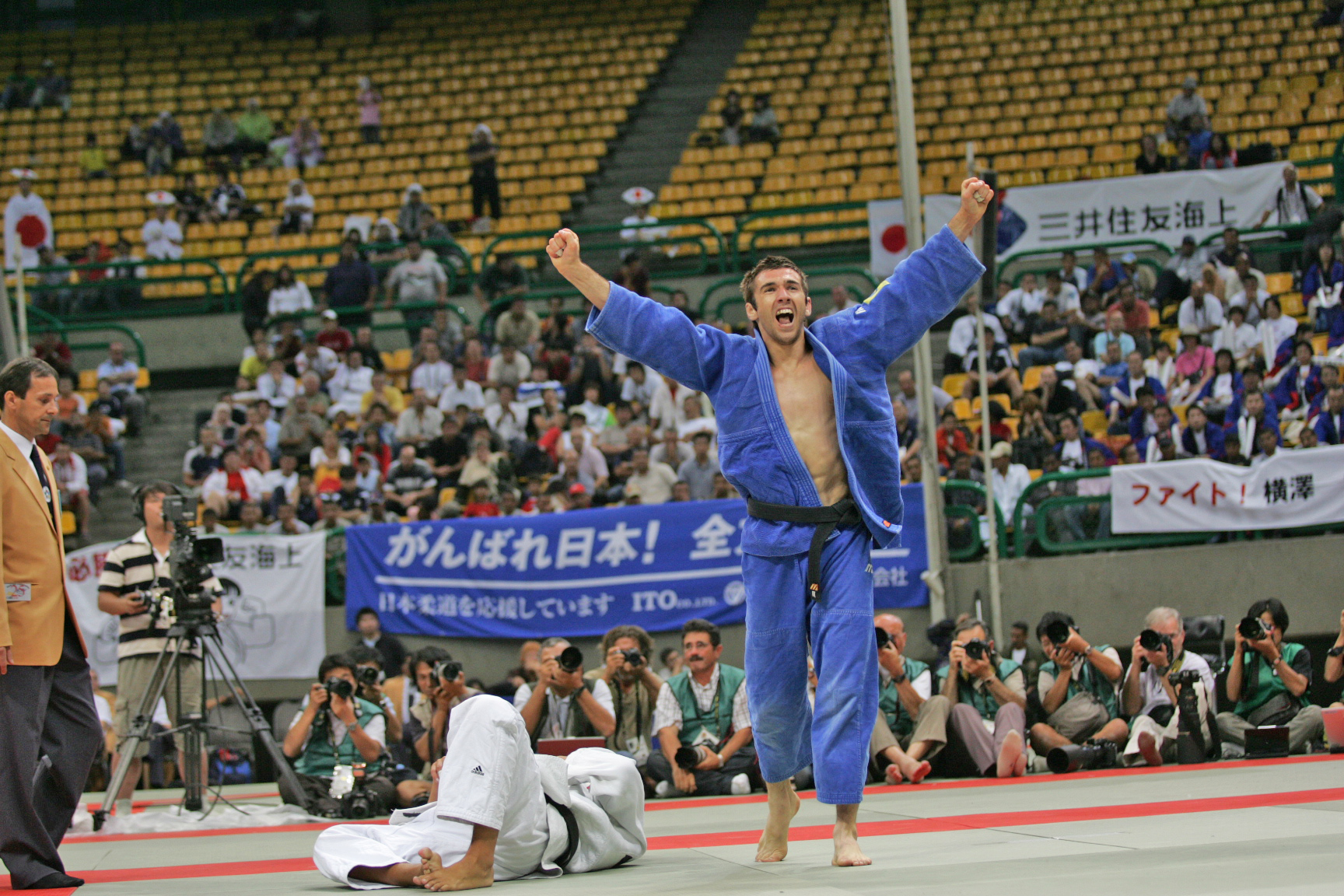 World Judo Championships 2005: BRAUN Ákos. © Gombkötő Roland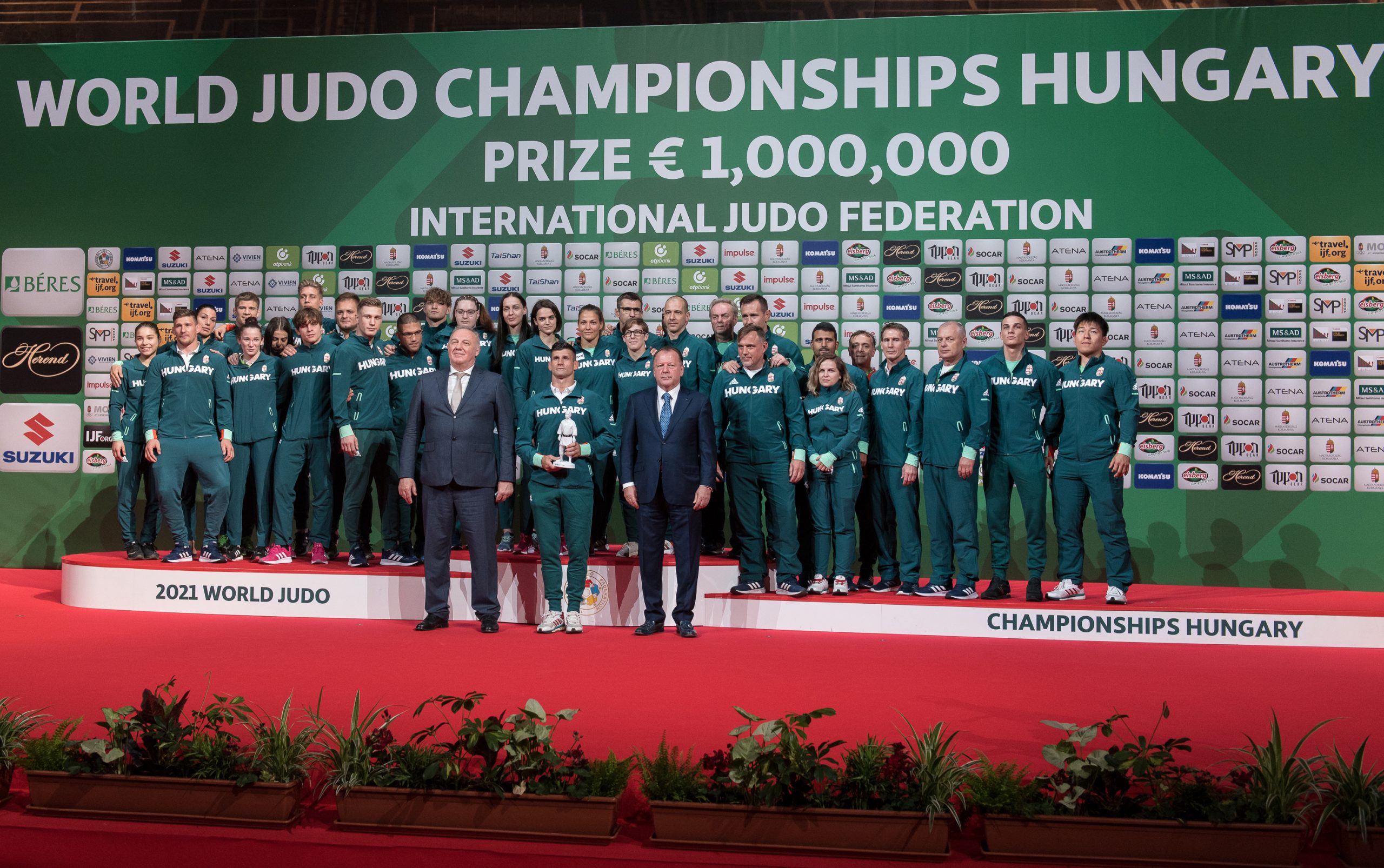 The Hungarian team at the 2021 World Judo Championships, including President of the International Judo Federation, Mr Marius VIZER and President of the European Judo Union as well as the Hungarian Judo Association, Dr TOTH Laszlo. © Gombkötő Roland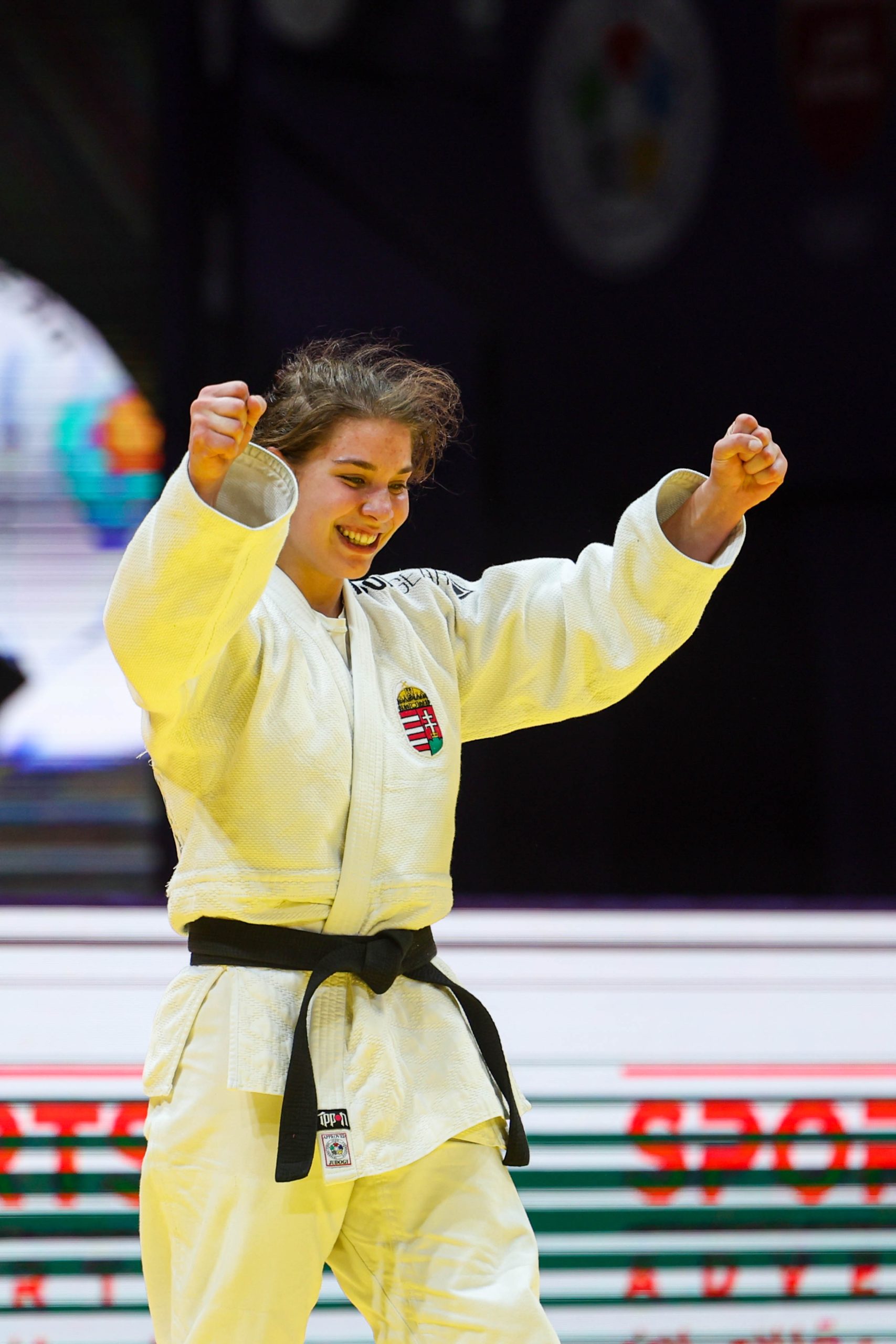 ÖZBAS Szofi won bronze at the 2023 World Judo Championships in Doha.
World Championships
The city of Paks delivered Hungary's two ever senior World Champions, namely, Kovács Antal (1993, Hamilton) and BRAUN Ákos (2005, Cairo). The first ever world medal was, however, earned by VARGA Imre (1979, Paris) when he collected bronze in the +95kg category. The most successful senior Worlds yet remains with memories from the 2007 Rio de Janeiro event where the team won four bronze medals thru Ungvári Miklós (-66kg), HADFI Dániel (-100kg), BACZKÓ Bernadett (-57kg) and MÉSZÁROS Anett (-70kg), respectively. The latest world decoration, yet with another third place, was conquered by ÖZBAS Szofi (-63kg) during the 2023 Doha World Judo Championships. The newest earning brought the total account to 26.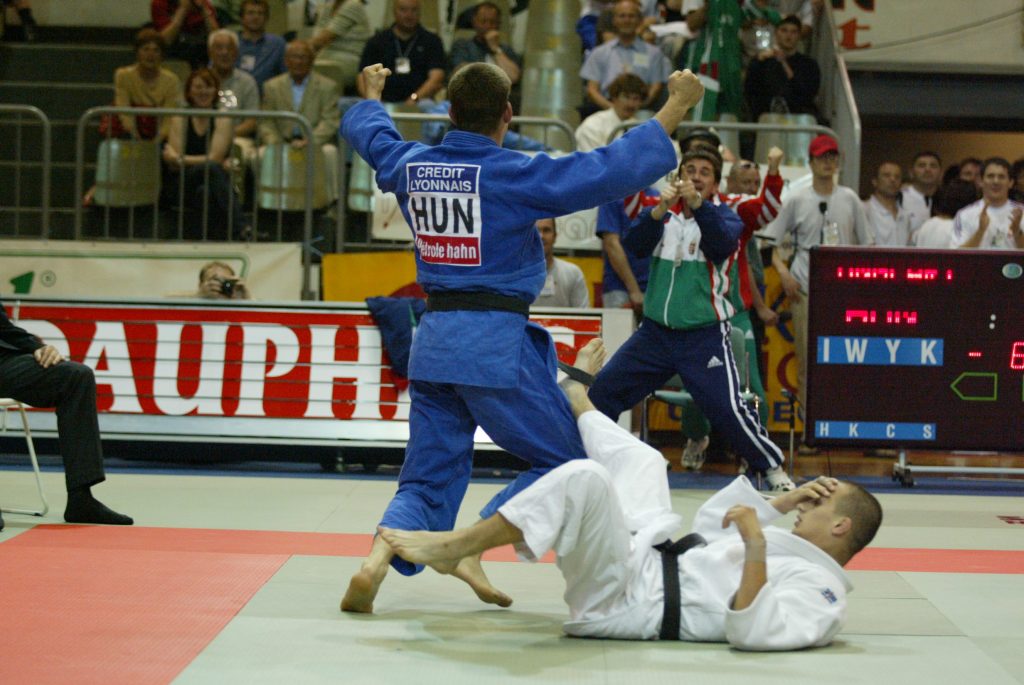 European Championships
Throughout the history of senior European Championships, Hungary sang the national anthem exactly 18 times. Tuncsik József (1976, Kiev) was the first to deliver for his country. The remaining first-class celebrations were as follow: 
Hajtós Bertalan (1986, Belgrade)
Csák József (1986, Belgrade)
Tolnai László (1990, Frankfurt)
Nagy Zsuzsa (1991, Prague)
Csősz Imre (1995, Birmingham)
Hajtós Bertalan (1998, Oviedo)
Ungvári Miklós (2002, Maribor)
Braun Ákos (2005, Rotterdam)

Hadfi Dániel (2007, Belgrade)
Ungvári Miklós (2009, Tbilisi)
Mészáros Anett (2010, Vienna)
Joó Abigél (2010, Vienna)
Ungvári Miklós (2011, Istanbul)
Joó Abigél (2012, Chelyabinsk)
Csernoviczki Éva (2013, Budapest)
Csernoviczki Éva (2014, Montpellier)
Karakas Hedvig (2020, Prague)
All in all, Hungary won exactly 100 senior European medals so far. With this year's Europeans yet to take place, the sum could potentially grow by the end of the calendar year.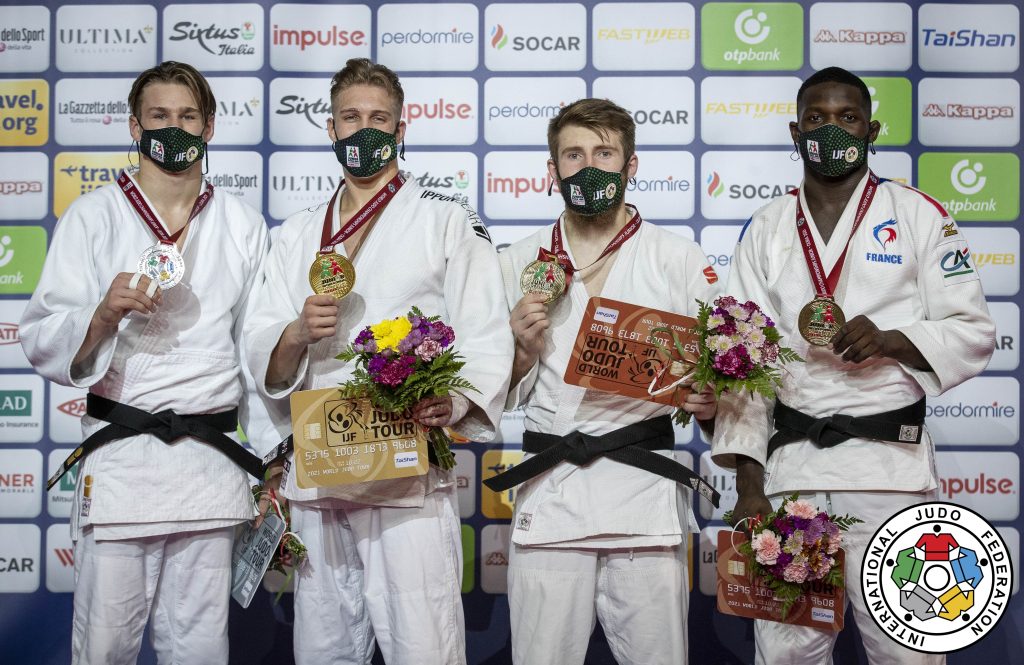 Accomplishments of the youth and more
Hungary won seven junior and four cadet world titles. The country also excelled at veteran worlds on 56 occasions. A world title across the Kata event remains an establishment yet to be achieved. Since formation, tones of cadet, junior and veteran European medals were added to their overall collection. Hungary frequently hosts high class events across all age groups. In fact, the annual Junior European Cup in Paks is taking place this weekend. Moreover, the Masters are less then four weeks away where the world's finest will meet once again at the famous Papp László Budapest Arena. 
Off the mat…Did you know?
The Hungarian parliament building is ranked the third world's largest parliament building and is the tallest building in the city of Budapest.
There are over 1300 spas with springs and over 123 of them are in Budapest. On a daily basis, 70 million litres of thermal water reaches the surface of the earth into the Budapest thermal springs. 
13 Hungarians had won Nobel Prizes by 2007, which is considered to be a lot.
There are eight grades of Hungarian paprika, ranging from mild to sweet to spicy. The love of Paprika is so great, there are two museums dedicated to the wonderful spice.
The person who discovered Vitamin C, Szent-Gyorgyi Albert, was born In Budapest, Hungary in 1893.
The ballpoint pen was also invented by a Hungarian, named Biro Laszlo.
Judoka
Author: Szandra Szogedi
---