Poland is a country in east-central Europe. It is divided into 16 administrative provinces called voivodeships, covering an area of 313,931 km². Bordered by seven nations, Poland has buffed and faded over the centuries, pummelled by the forces of regional history. Poland has a population of around 38 million and is the fifth-most populated member state of the European Union.
The National Judo Federation of Poland was established in 1957. Since then, they are a proud organisation of many remarkable achievements, including eight Olympic medals, three of which were first-rate retentions. 
| | | |
| --- | --- | --- |
| 1972 Munich, Germany | Antoni ZAJKOWSKI | Silver |
| 1976 Montreal, Canada | Marian TALAJ | Bronze |
| 1980 Moscow, Russia | Janusz PAWLOWSKI | Bronze |
| 1988 Soul, Korea | Waldemar LEGIEN | Gold |
| 1988 Soul, Korea | Janusz PAWLOWSKI | Silver |
| 1992 Barcelona, Spain | Waldemar LEGIEN | Gold |
| 1996 Atlanta, USA | Aneta SZCZEPANSKA | Silver |
| 1996 Atlanta, USA | Pawel NASTULA | Gold |
In 1984, due to commonly known political reasons, 14 countries, including the Polish national team boycotted participation at the Olympic Games in Los Angeles. Instead, a judo tournament was organised in Warsaw, modelled on the Olympics, for countries that did not compete in the USA. Poland won medals in almost all categories; therefore, it is believed that if these medals were included in the official classification of the Olympic Games, the medal tally of Polish judo would almost double.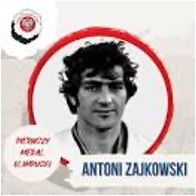 Until this day, the Polish judo family won the total of 34 senior world championship medals, six of those were victorious, delivered by three individuals precisely. In 1993, Beata MAKSYMOW and Rafal KUBACKI collected the first set of senior world medals with both being golden performances in Hamilton. Pawel NASTULA extended Poland's golden collection in 1995 from Makuhari. The winning trio then went onto doubling their world title compendium. Kubacki and Nastula aced in 1997 whilst Maksymow crowned herself in 1999, not knowing, to date, she would be the last person to win a senior world title.
Amongst the juniors' world stage, Poland excelled at two occasions, in 1986 by Kubacki and in 2013 by Arleta PODOLAK. Despite tonnes of medals, the country is yet to gain cadet world title, however, banked seven victories at the series of veteran worlds and one more from the kata world championships.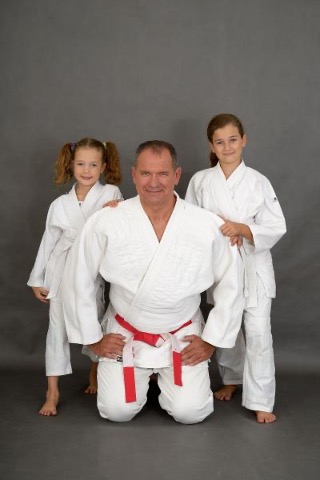 Polish judoka conquered Europe's senior rostrum 115 times, 20 of which were top performances. 
| | |
| --- | --- |
| 1975 Lyon, France | Antoni REITER |
| 1977 Ludwigshafen, Germany | Adam ADAMCZYK |
| 1981 Debrecen, Hungary | Wojciech RESZKO, Andrzej DZIEMIANIUK |
| 1985 Landskrona, Sweden | Boguslawa OLECHNOWICZ |
| 1986 London, Great Britain | Beata MAKSYMOW |
| 1987 Paris, France | Boguslawa OLECHNOWICZ, Wieslaw BLACH |
| 1989 Helsinki, Finland | Rafal KUBACKI |
| 1990 Frankfurt, Germany | Waldemar LEGIEN |
| 1991 Prague, Czech Republic | Beata MAKSYMOW |
| 1992 Paris, France | Boguslawa OLECHNOWICZ |
| 1994 Gdansk, Poland | Ewa-Larysa KRAUSE, Pawel NASTULA |
| 1995 Birmingham, Great Britain | Pawel NASTULA |
| 1996 The Hague, Netherlands | Pawel NASTULA |
| 1997 Ostend, Belgium | Beata MAKSYMOW |
| 2002 Maribor, Slovenia | Adriana DADCI |
| 2007 Belgrade, Serbia | Robert KRAWCZYK |
| 2021 Lisbon, Portugal | Beata PACUT |
Over two dozen – 25 to be exact – junior European Champions were celebrated throughout history. Added to that, there were two cadet, eight veteran and 13 kata continental victories so far.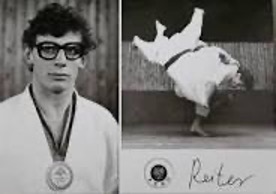 Today, there are 3046 registered judoka across 431 clubs. However, these figures do not cover the reality as to practice judo u13 or recreationally, you do not need a membership licence in Poland. Therefore, the estimated judoka in the country is around 50-60,000 people.
Off the mat…Did you know?
A restaurant called Piwnica Swidnicka is based in Wroclaw and has been operating since 1275, being the oldest restaurant in Europe.
The Wieliczka Salt Mine was built in the thirteenth century, and it is known to be the world's oldest salt mines.
Polish language: Difficult. It is considered one of the most complicated languages in the world thanks to additional tenses, letters, and difficult pronunciations.
Poland has a very diverse land as the country is home to beaches and lakes, forests, mountains, and even deserts.
Marie Curie was Polish. The pioneering scientist is intently associated with France, however, she was born and raised in Poland. Her given name was Maria Sklodowska.
Author: Szandra Szogedi
---