Switzerland is a central European country, home to numerous lakes, villages, and the high peaks of the Alps. The country is famous for its mountains, watches, and its food, especially cheese and chocolates. Switzerland spreads across 41,285 km² and is also known for its ski resorts and hiking trails. Banking and finance are key industries with the population reaching to 8.703 million (2021).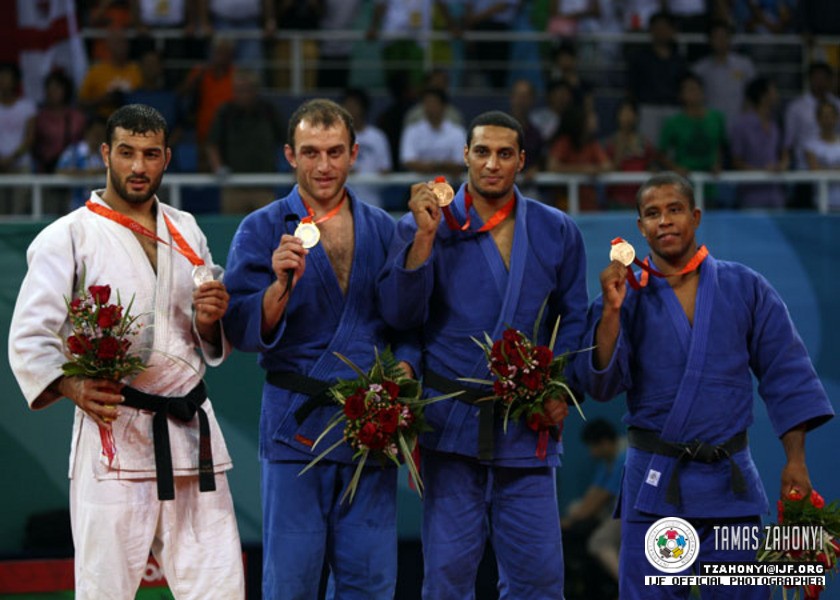 The Swiss Judo & Ju-Jitsu Federation (SJV) has been promoting and developing Judo & Ju-Jitsu in Switzerland since 1937. The SJV has approximately 300 clubs and 15000 members. For the size, it also has an incredible rich history of judo, starting with the total of four Olympic medals. In 1964, at judo's debut during the summer games, Eric HÄNNI took the opportunity to mark the first Olympic medal for the Swiss. This happened in form of a silver. 1976 Montreal allowed a second medal to be celebrated, this time a bronze, won by Jürg RÖTHLISBERGER. The taste of bronze made Röthlisberger hungry for more and at the 1980 Olympics, he strived for gold. To date, he is Switzerland's sole Olympic Champion in judo. It was quite some time before the landlocked country was able to produce another high-class medal as such. It took them 28 years to be precise, in Beijing 2008 to deliver another bronze, and since the last, Olympic medal by Sergei ASCHWANDEN.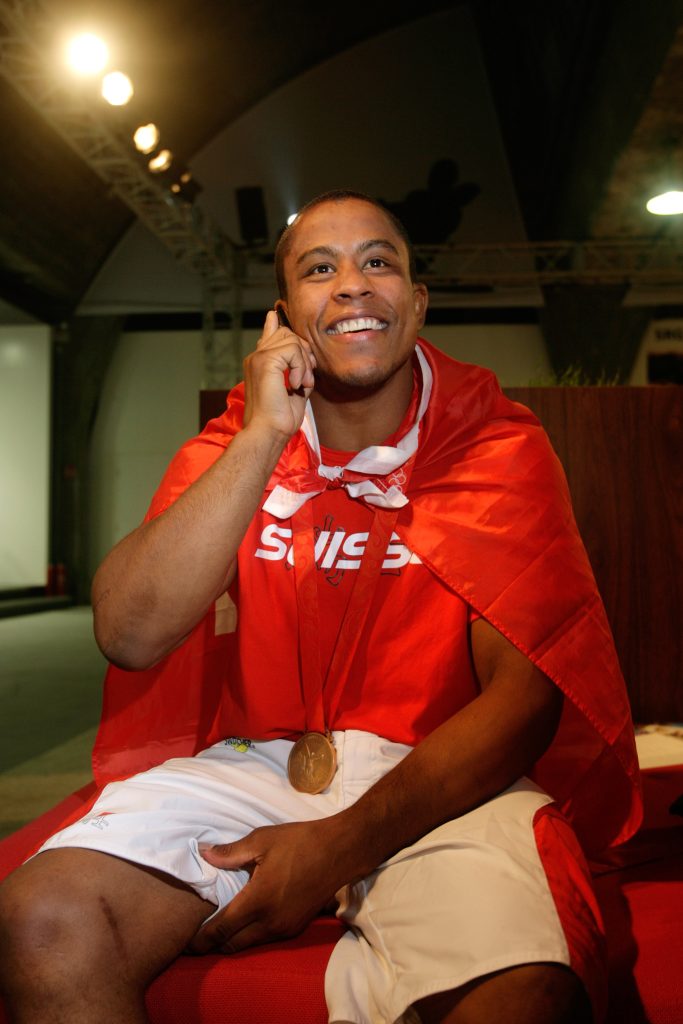 The latter also shone twice across the world stage, in 2001 with a bronze and in 2003 with a silver. To present day, Aschwanden is, therefore, the only Swiss judoka with a double world medal record. The country nevertheless collected additional world medals, including a sole victory which was delivered by Eric BORN in 1993 as he concurred the -65kg category.
The ladies began their world journey with a bronze by Monika KURATH in 1997. The latest person to grasp such a glory was Fabienne KOCHER, who also took bronze at the 2021 World Judo Championships in the -52kg category. A year later, the latest junior world medal was produced by Binta NDIAYE who completed the podium with a 3rd place finish in the -52kg category, a weight class which seems to be in favour of the Swiss women's team. This was a repeat of her success from the 2021 junior world judo championships.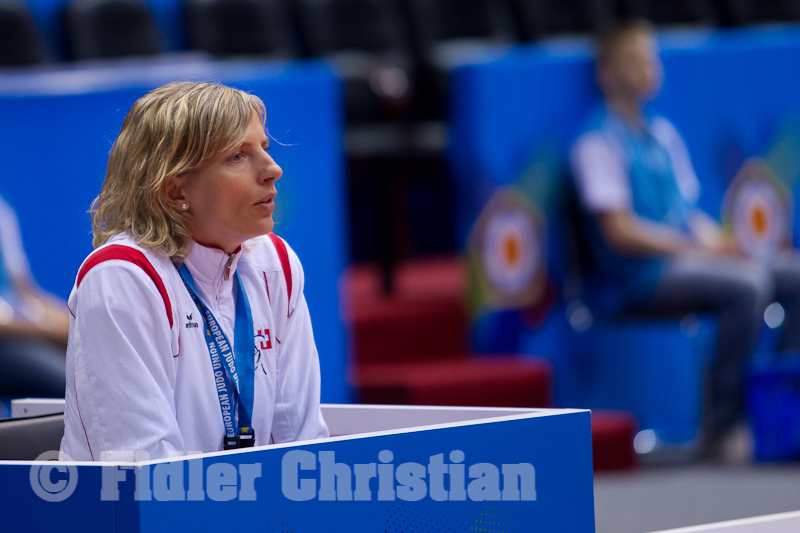 Switzerland's continental judo championships list is also fairly lengthy. The first ever senior European gold medal was composed by Vreni ROTHACHER in 1978. A year later, already double European medallist, Röthlisberger, fancied a gold himself and took over the -86kg in victory. In 1991, Born added to his collection with a European title from the -65kg category. Isabelle SCHMUTZ marked her first continental medal in 1998 with a bronze and topped it with a silver in 2001. Ironically, she has done that in no other but the -52kg category. In between, Aschwanden secured yet another gold for the Swiss judo team. He then went onto double up in 2003. The man who earned a total of four European medals is, today, the president of the Swiss Judo & Ju-Jitsu Federation and EJU Vice President.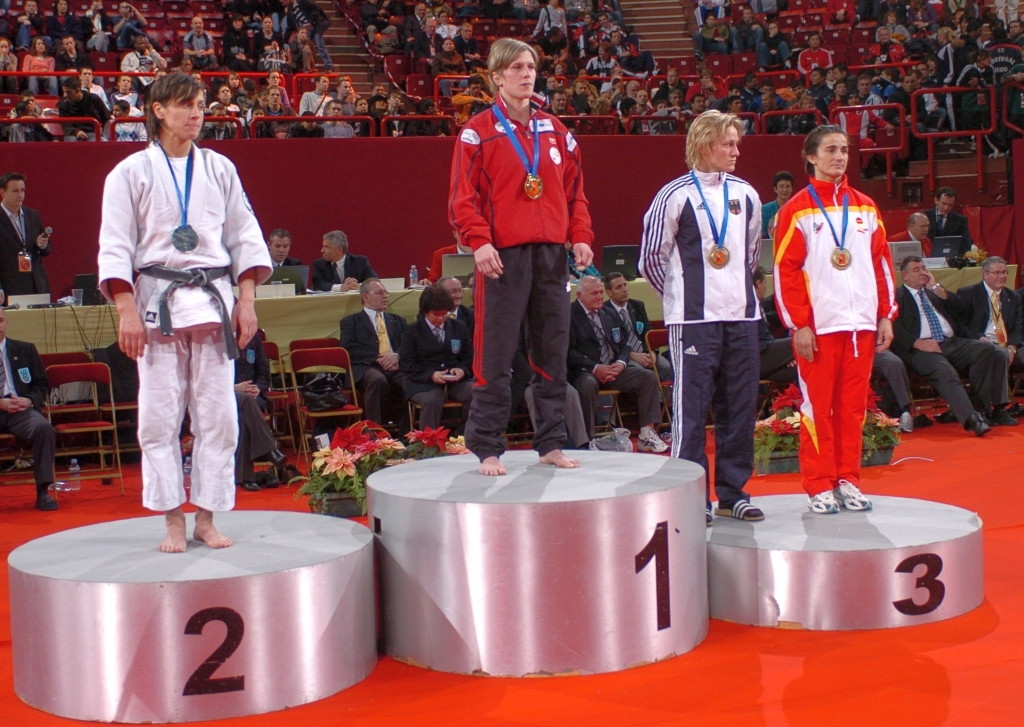 Lena Goeldi (SUI), Natalia Yukhareva (RUS), Yvonne Boenisch (GER), Isabel Fernández (ESP) – Super World Cup Tournoi de Paris (2007, FRA) – © Robert Danis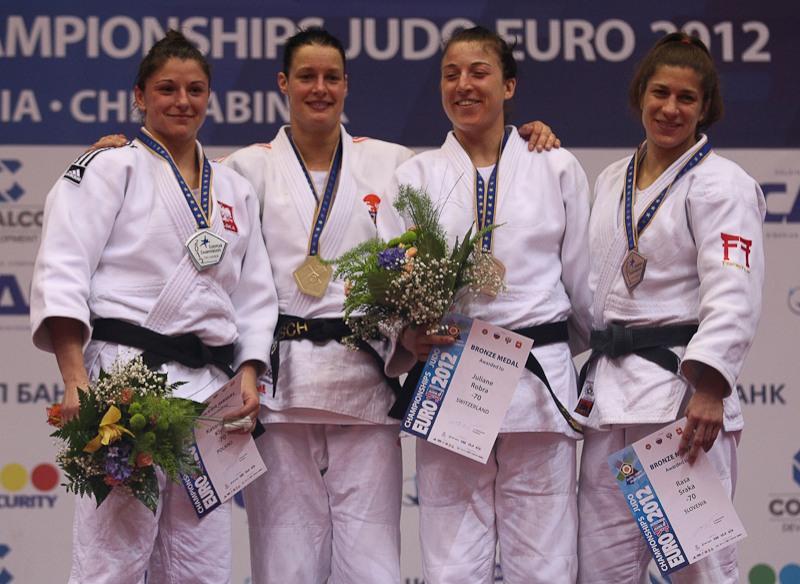 Senior European Judo Championships 2012, where Juliane ROBRA (second from right) won bronze in the -70kg category.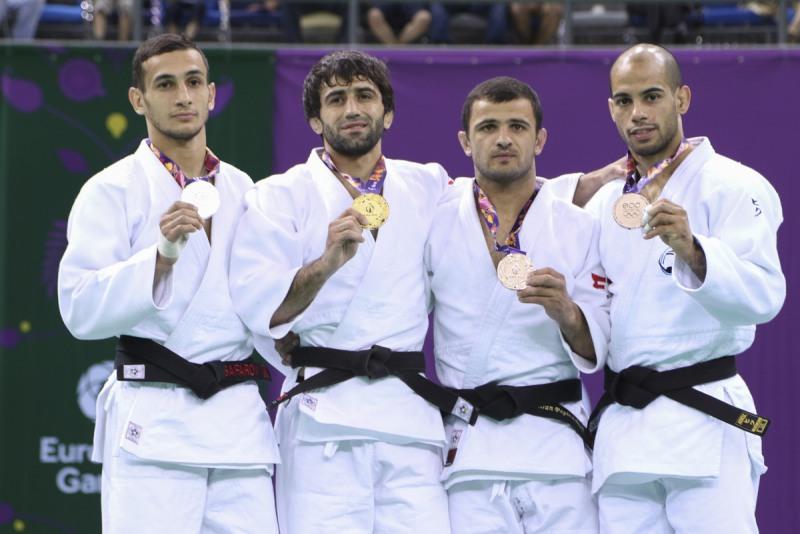 European Games 2015 Baku -60kg category podium with Ludovic CHAMMARTIN (first from right) winning bronze.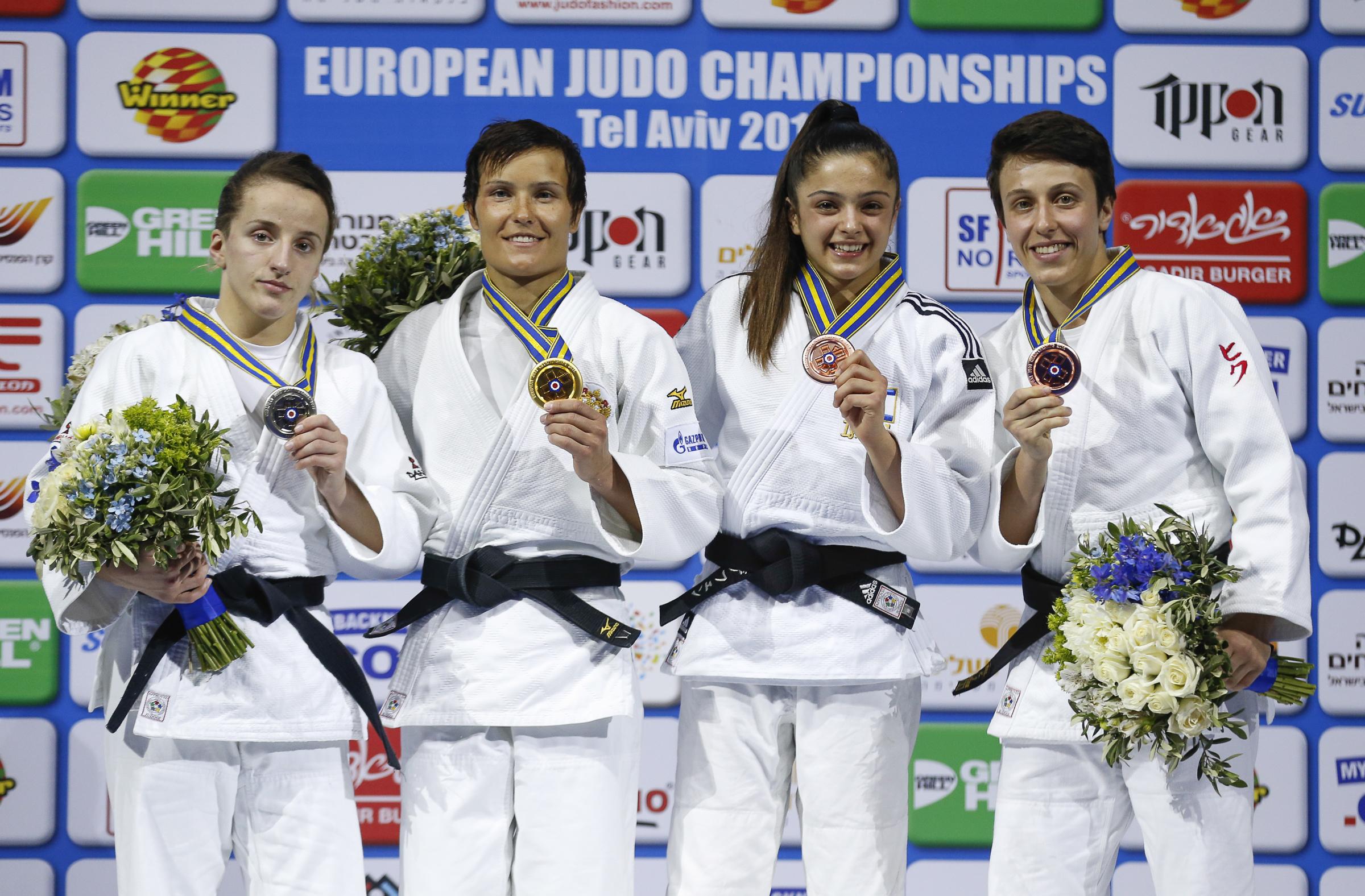 Senior European Championships 2018 -52kg category podium with Evelyne TSCHOPP (first from right) winning bronze.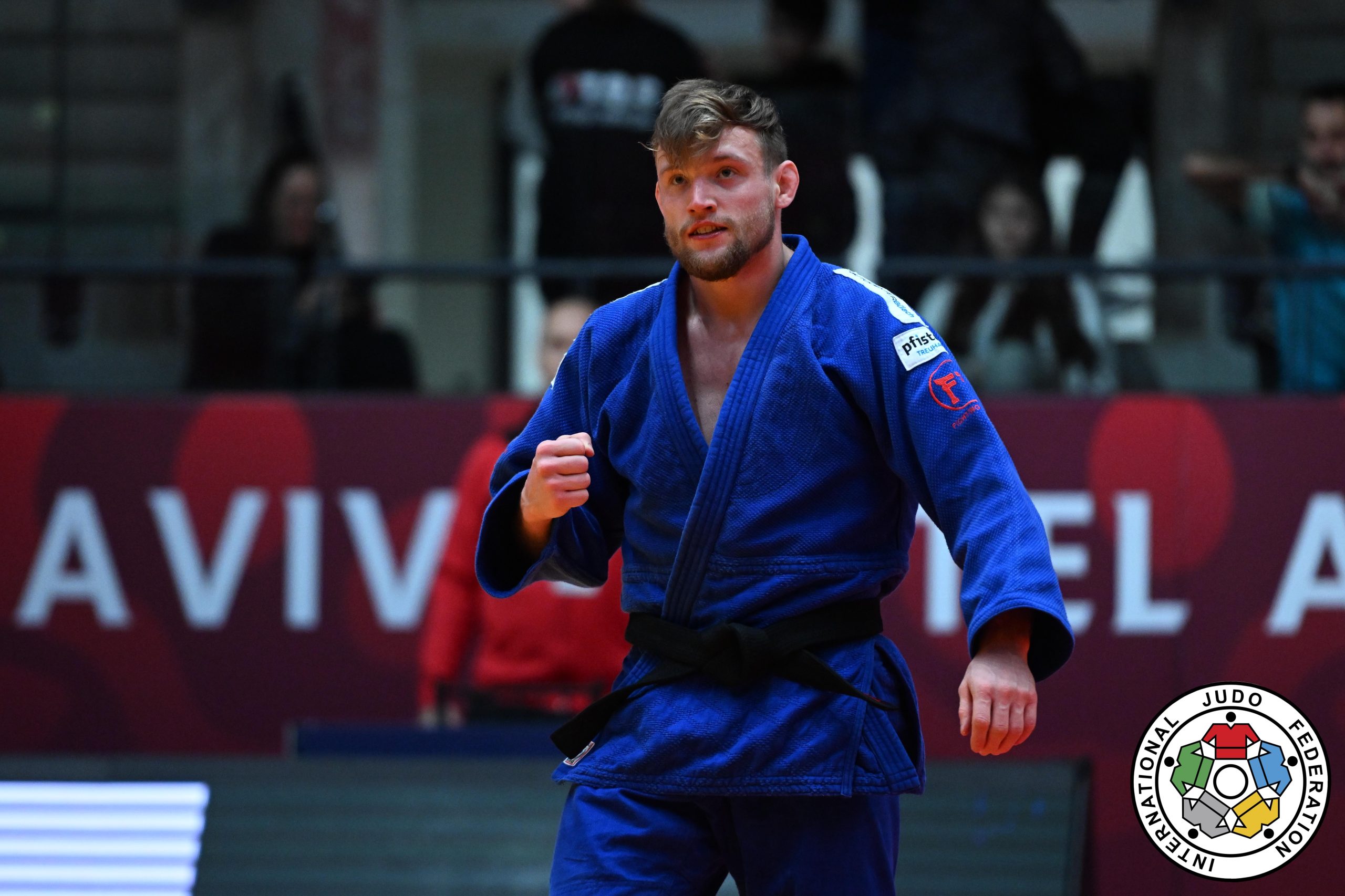 Nils STUMP is currently the highest ranked Swiss judoka. (c) Kulumbegashvili Tamara
Alongside Aschwanden, in 2003, was Lena GÖLDI who took silver in the -57kg category. 7 years later, Juliane ROBRA came in to continue the continental medal regime, specifically in the -70kg category. She won bronze in 2010 and 2012. Soon after Ludovic CHAMMARTIN continued the reign with a silver in 2013 and a bronze in 2015. The last female judoka to stand on a senior European podium under the Swiss flag was Evelyne TSCHOPP, who took bronze in, perceptibly, the -52kg category. She marked her valuable medals in 2017 and 2018. Earlier mentioned Ndiaye, also performed well as a cadet, winning a European title in 2021. The latest junior European medal was engaged by Daniel EICH with a 3rd place finish in the -100kg category during 2020. As per the u23 Europeans, Freddy WAIZENEGGER is holding the newest medal with a silver success in the -66kg category from 2022. Don't forget the veterans, where SJV also has a wealthy tally. Last year's veteran European brought about two bronze accomplishments by David LEIMGRUBER (M1 -81kg) and Marcel FUERST (M7 -90kg). Currently, the highest ranked judoka of Switzerland is Nils STUMP who is placed #9 in the -73kg category and won bronze at the 2021 senior Europeans. Watch out for him as he might just top SJV's historical medal tally in the short future.
Off the mat…Did you know?
Switzerland has 7000 lakes and no, there is no mistakes with the zeros.
Birthplace of the Red Cross. Switzerland's flag resemblance with the Red Cross is not a coincidence. Its flag is simply a colour-switching of the Swiss flag, showing proud Swiss roots. The Red Cross was established in 1863 in Geneva, where its headquarters remain today.
Switzerland's Gotthard Tunnel is the longest in the World, measuring 57km in length. It is 7km longer than the Channel Tunnel between England and France and it took 17 years to complete it.
Albert Einstein developed his famous formula for Mass–energy equivalence E=MC2 in Switzerland.
The country is also the home of the World's longest staircase. This staircase has 11,674 steps with the height of 1,669 m (5,476 ft).
Judoka
Author: Szandra Szogedi
---