Following the anticipated draw of the Russian Copper Company Mixed Team Judo Championships, a press conference was held. President of the European Judo Union, Sergey SOLOVEYCHIK was pleased to welcome everyone.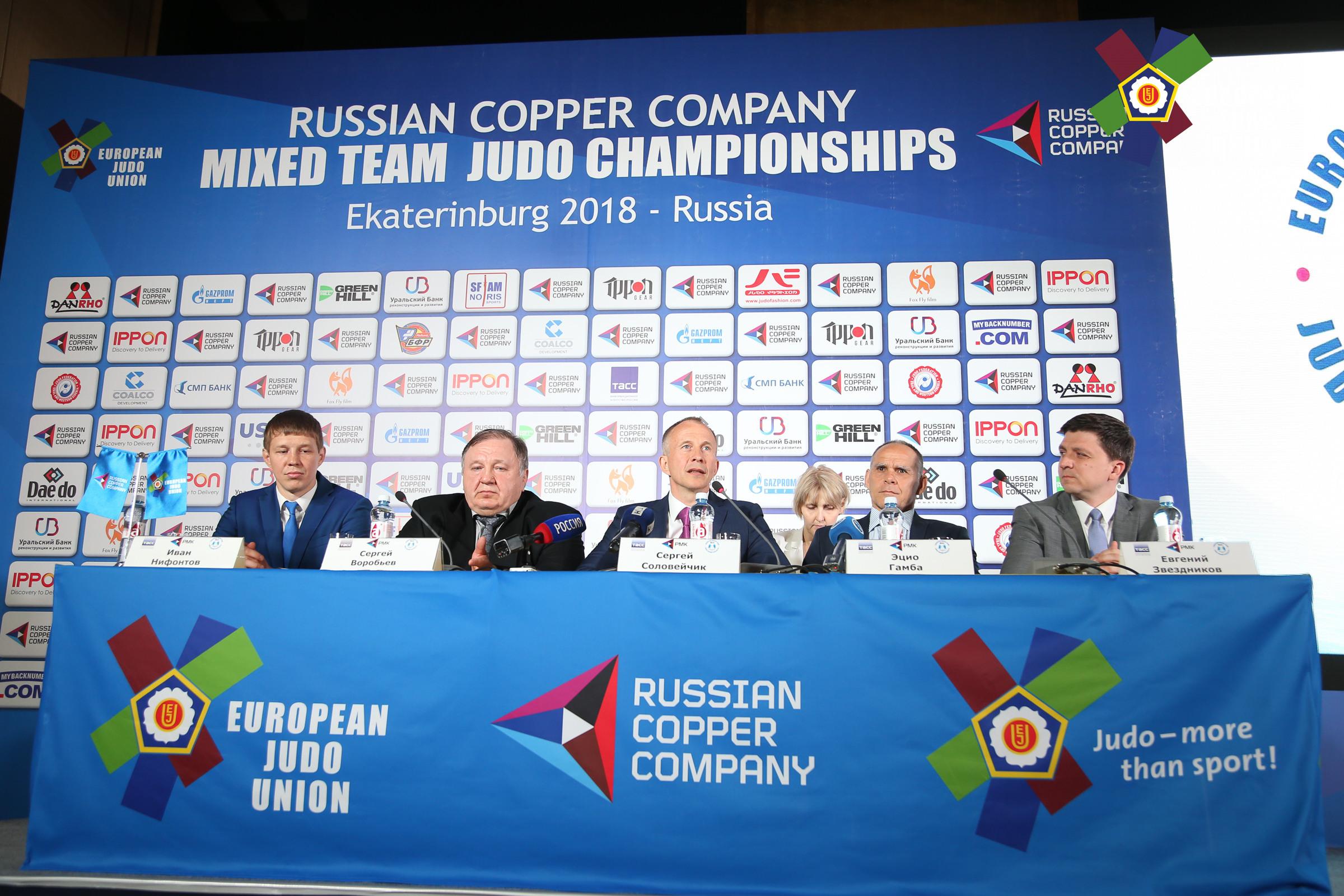 This will be the first Mixed Teams event held separately from the Individual European Championships, undoubtedly the Russian hosts here in Ekaterinburg will set a high standard for these events in the future. As we are approaching the one year countdown for the European Games in Minsk, Belarus, it was noted that this can be used as a beneficial test event.
President SOLOVEYCHIK explained to the audience,
"Judo is developing, and a mixed team is a new discipline recently added to the program of summer Olympic Games in Tokyo. The event in Ekaterinburg is very important for all participating teams from the point of view of their preparation to the Olympics. A real festival of Judo is waiting for the spectators because first of all, the European Judo is one of the strongest world-wide, secondly, the team event has always been especially spectacular."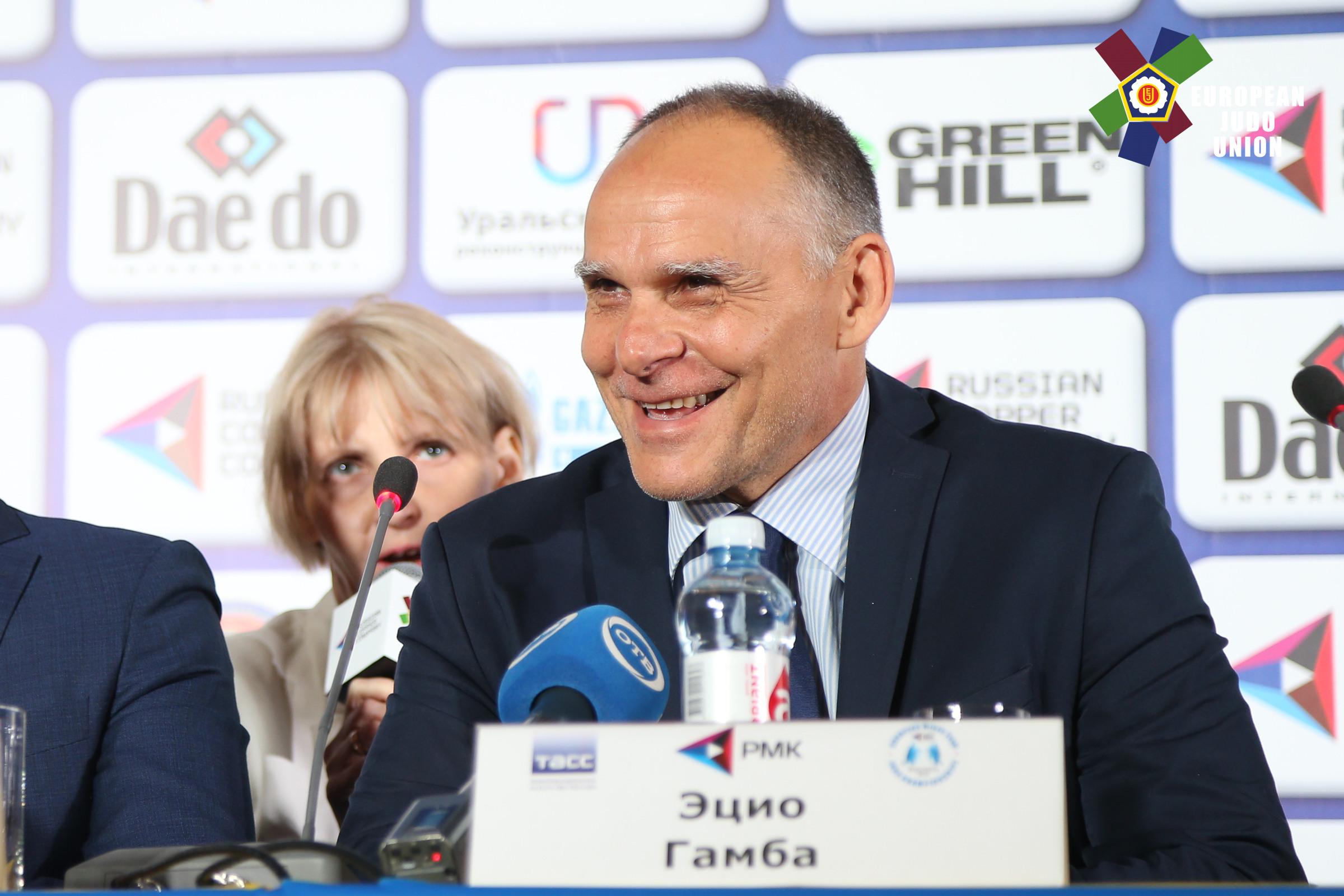 Also on the panel sat General Manager of Russian National Judo Teams & the General Secretary of the EJU, Ezio GAMBA. When asked how he felt the Russian team would perform, like an experienced judoka and coach, he answered,
"We always want to get he best result and we are intending to win the Championships. It is always hard to make a forecast especially since it is a first experience of that format in Europe at senior level, and second in the world. We showed quite a good result in the last tournament."
Gamba put great emphasis on the talent pool in this tournament, "all opponents are very strong, and we are ready to fight with each of the possible opponents in the first draw." He made the point that when the level is high and the athletes are on a similar level, it gives more value to the gold medallist.
Making up the remainder of the panel were London Olympic Games Bronze Medallist, Ivan NIFONTOV, Evgeny Zvezdnikov, Director of Russian Copper Company Martial Arts Academy and Sergey VOROBYOV, President of Sverdlovsk Regional Judo Federation
---