With only one medal in the tournament so far and no entries for the final day of individual competition, this was Russia's last chance to bring home another medal in the -78kg and -100kg categories. They struck bronze in each weight category, Aleksandra BABINTSEVA was the first Russian athlete to take a medal today in the -78kg category, and the only woman in the tournament. The second from Niyaz ILYASOV in the -100kg, taking out WOLF Aaron (JPN) on his way.
Defeating the 2017 World Champion, ILYASOV told us,
"Of course the current World Champion is one of the best judoka in this category.
We knew his fighting style and we were ready for it. There are no unbeatable athletes generally. Everybody is falling sometimes. We had a special preparation for him. I knew how to compete with him. I watched other contests of him many times. I tried to beat him and I committed to a throw."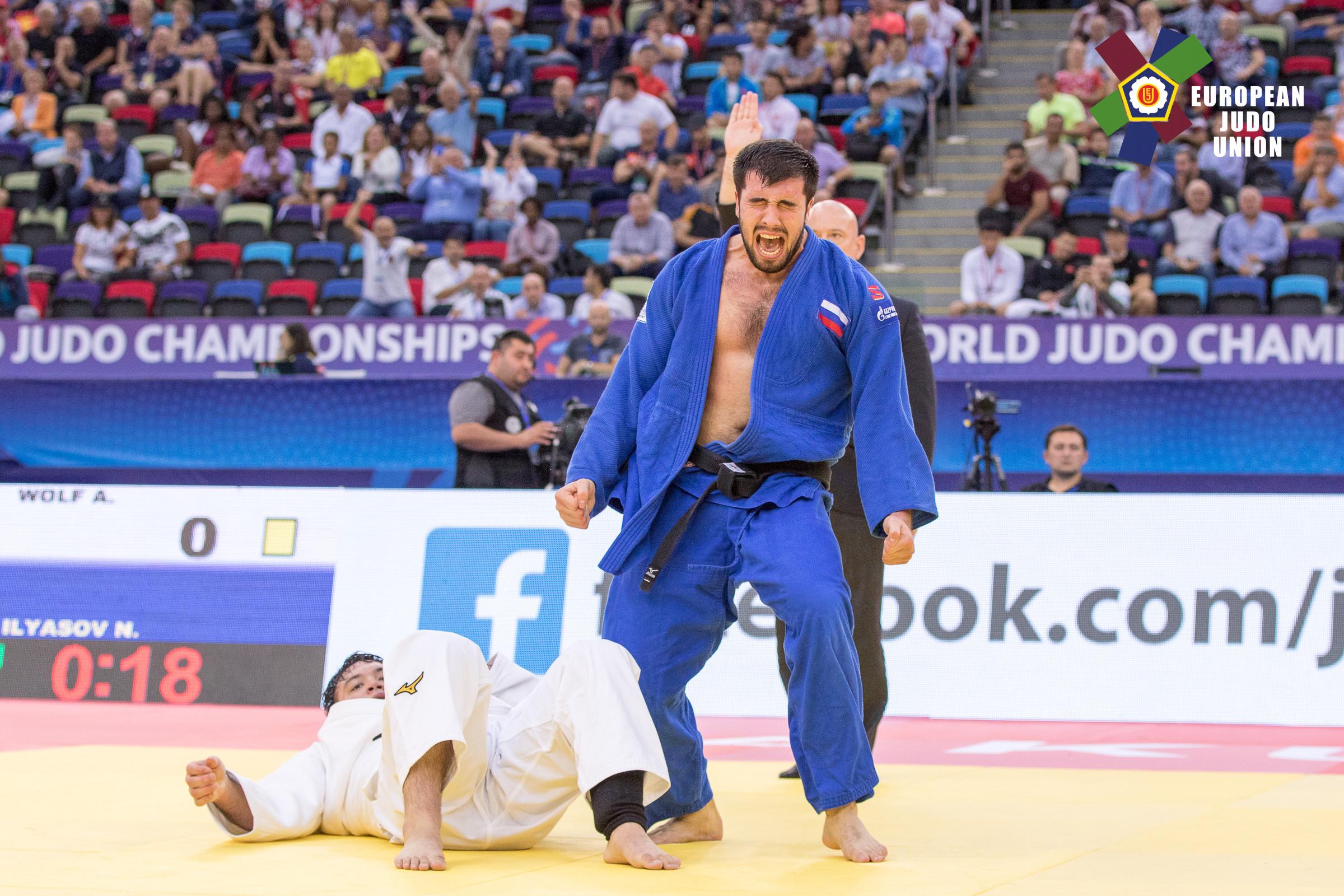 His semi final was against the eventual Champion, CHO (KOR), a deep drop seoi nage preventing him from going through to the final. ILYASOV still had the opportunity for a medal and didn't intend of leaving without it. It took eight minutes of contest time but the Russian gave a little bit more than his opponent, Ramadan DARWISH (EGY) and made an instinctive reaction with a big ko soto attack to take the bronze.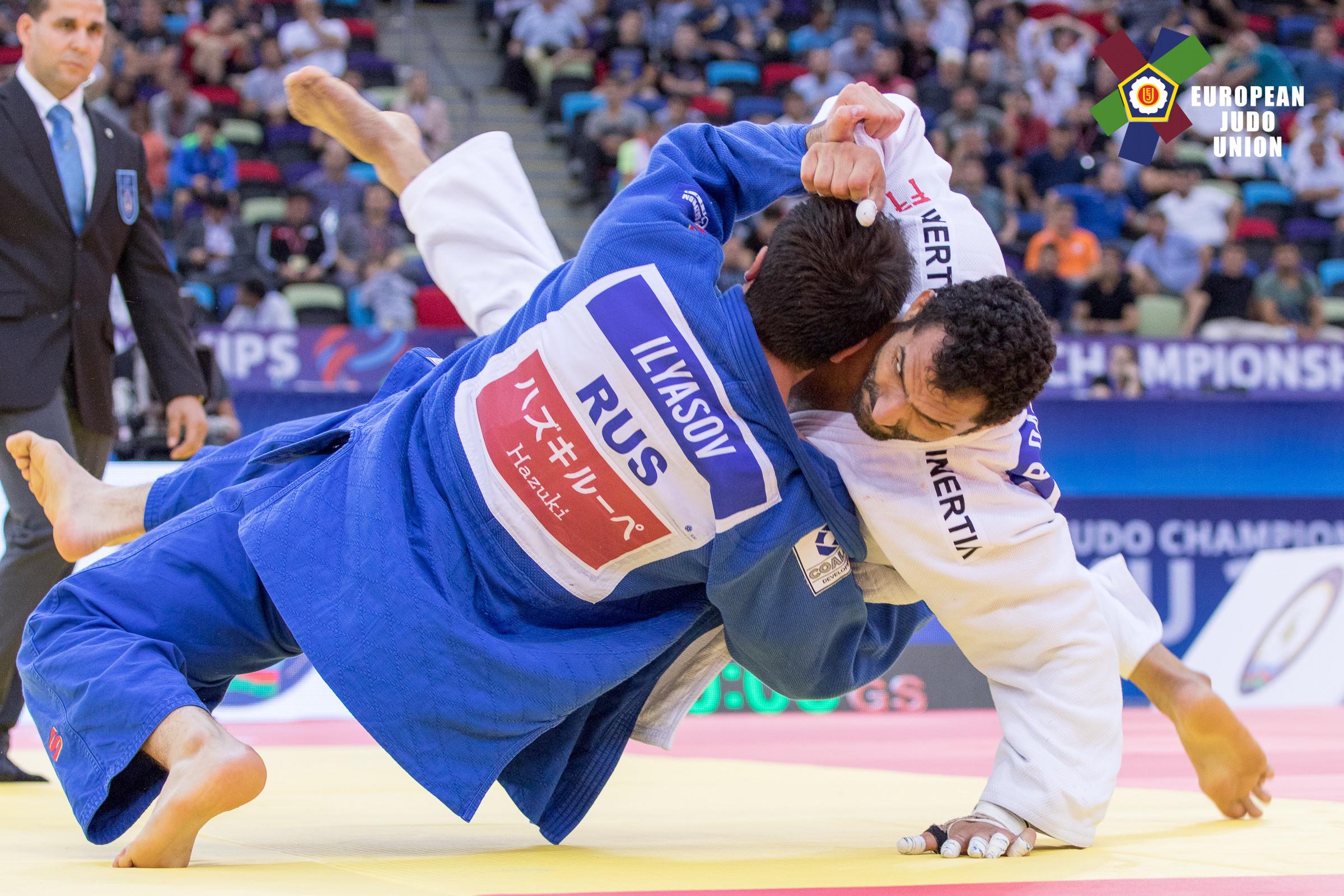 ---
BABINTSEVA had a very strong and successful day, losing only in her quarter final to the Dutch, Marhinde VERKERK. On the road to the quarter final stood a big problem, Olympic silver medallist Audrey TCHEUMEO (FRA). The Russian needn't have worried as she took control of the contest, scoring twice with waza ari in the third round. Studying your opponents is a large part of being a judo player, when we asked about her tactics, BABINTSEVA told us,
"There was not a special plan. Coaches just said to just go out and do your judo. Try to do what you can and take your grip and fight your style and do not let her take her grip. Even now I can't believe that I did it and that I won the medal."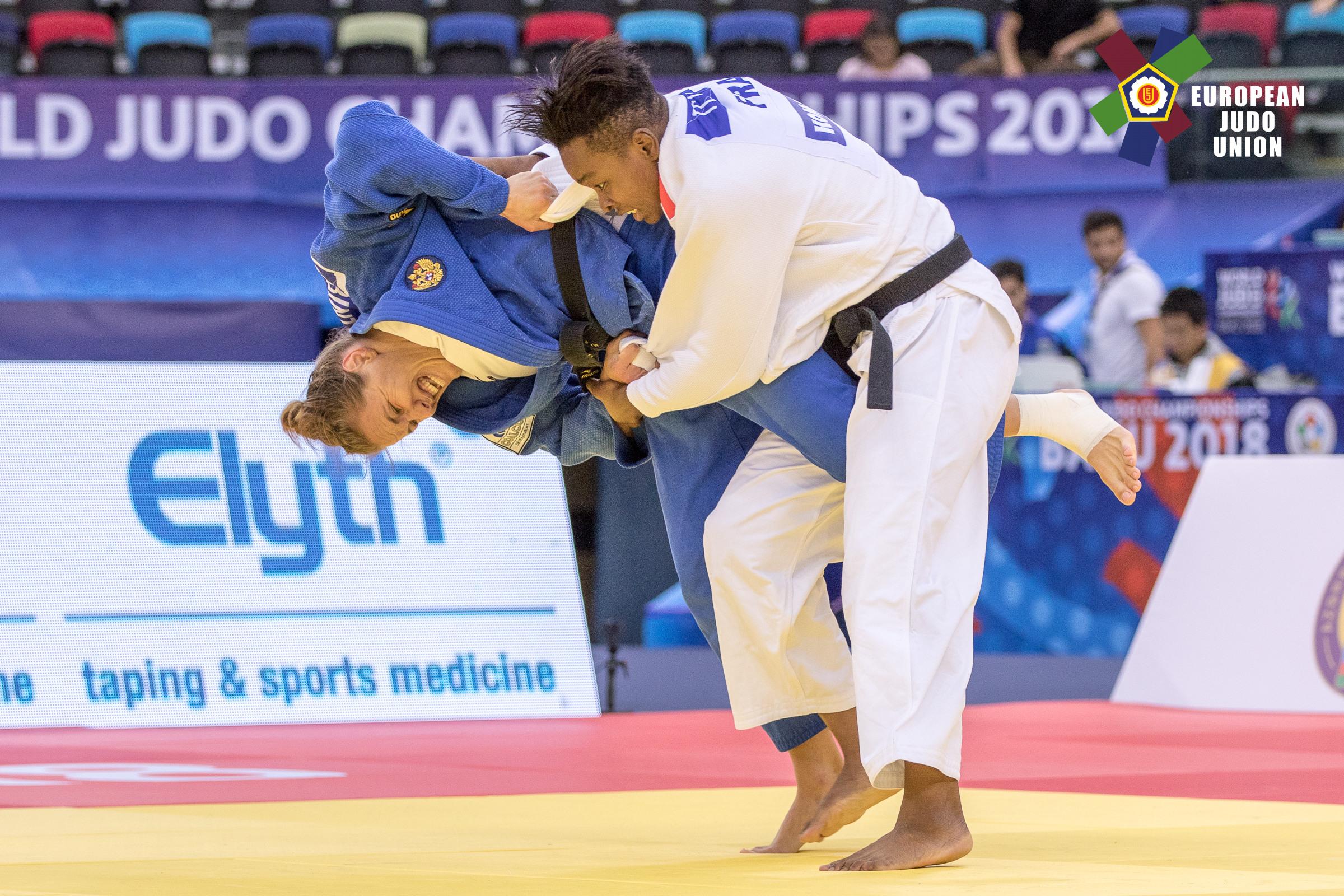 After losing out in the quarter final, the young Russian needed to win her repechage as well the bronze contest to leave with a medal, a counter attack pushed her past Slovenian, Klara APOTEKAR. This only left MA Zhenzhao (CHN). Three minutes passed with no score, MA threw for a waza ari score which certainly gave BABINTSEVA the wake up call she needed, she wasted no time going in to ne waza, persevering till she had the Chinese athlete in an armlock and the submission came. The Russian jumped to her feet, celebrating her first World medal, a great feat for the #20 seed!
"I don't know how to describe my feelings. I am very glad."
Judoka
---