The +100kg category has become one of the most anticipated as more and more of the 100kg category athletes are finding their footing in the heavier weight. The pace has increased with this influx over the past few years and now we wait to see if Georgian, Guram TUSHISHVILI can hold on to his World title and if a European will be able take the World Championship title in the +78kg category.
+78kg
With the top two seeding positions taken up by World and Olympic Champion Idalys ORTIZ (CUB) and current senior World Champion, ASAHINA Sarah (JPN), the European contenders have some tough acts to follow.
In at #3 is Larisa CERIC (BIH), the 28 year-old took a deserving bronze medal in Baku last year and following her success, she has been busy in limelight. As the sportsperson selected as the Best Athlete of Bosnia and Herzegovina, she was honoured with lighting the Olympic torch for the European Youth Olympic Festival in Sarajevo. During this time she stated that this sport gave her fulfilment and being recognised for her ongoing efforts has given her reason to be even better. We will see next week if this drive can carry her on to her first World Championship final.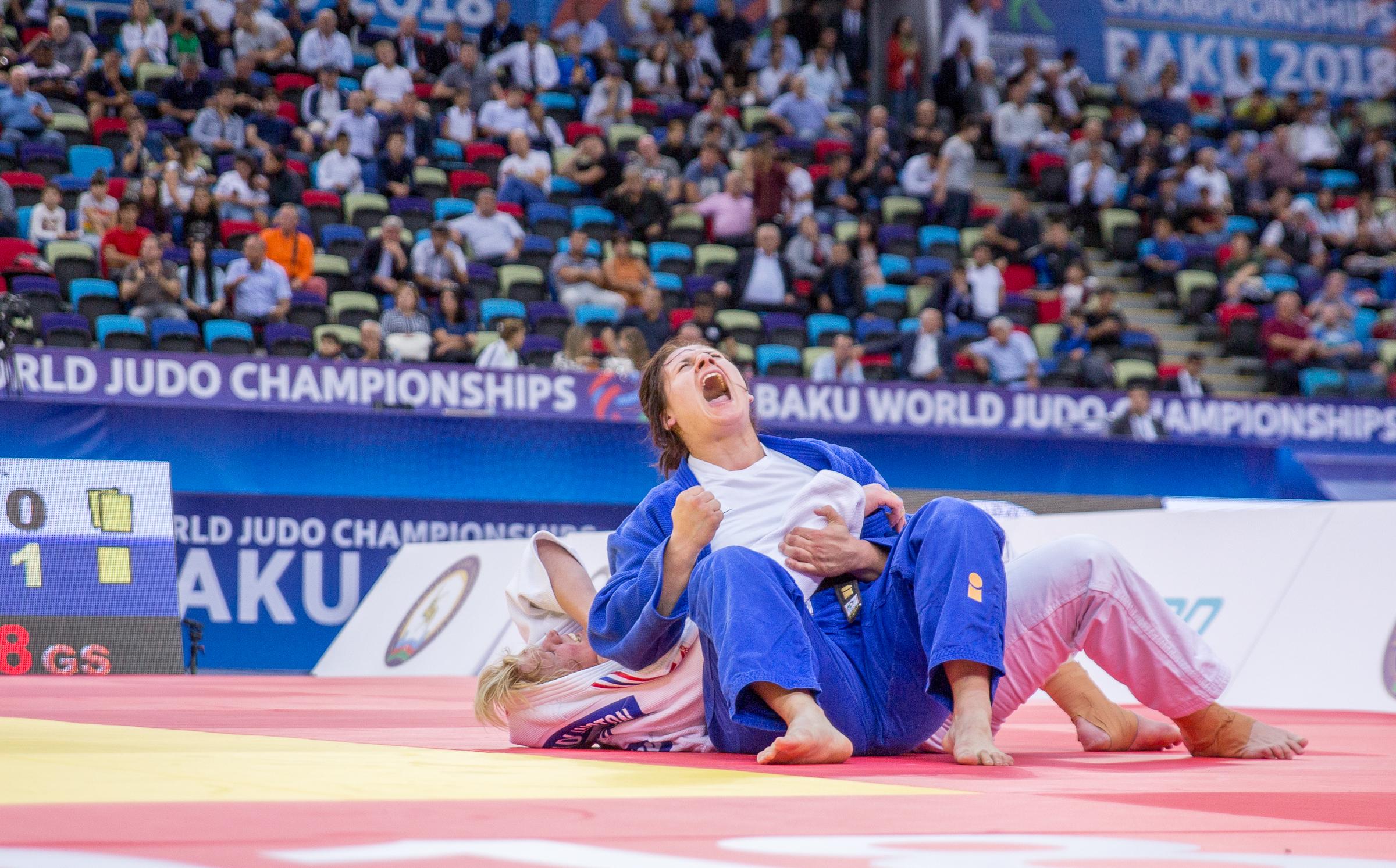 Though Maria Suelen ALTHEMAN and Beatriz SOUZA of Brazil are both within the top #8, battling fiercely to get in to the final block are 2019 European Champion and bronze medallists Maryna SLUTSKAYA (BLR) and Iryna KINDZERSKA (AZE).
European Champion, SLUTSKAYA had great success on home soil in the European Games this year and will be using her momentum to propel her to World success, but this will certainly be a challenge for The Hague Grand Prix gold medallist.

KINDZERSKA rarely finds herself off the podium, having a successful streak in 2019 and medalling in each of her tournaments, picking up two Grand Prix gold medals as well as an impressive silver medal in the Paris Grand Slam, losing out to Olympic Champion, ORTIZ, in the final. The Azeri team have high hopes for this strong athlete and will hope to see her grab a medal in Tokyo.
Climbing up the ranks for Ukraine is young athlete, Yelyzaveta KALANINA, defeating both European Champion SLUTSKAYA and World bronze medallist CERIC on her way too glory most recently in the Baku Grand Slam. She has proven that she can take on the top judoka and there is a good chance the #9 will make it to the final block.
+100kg
Though the judo world is anticipating a rematch between the former and current World Champions, Teddy RINER (FRA) and Guram TUSHISHVILI (GEO), it looks like we'll be waiting a little longer.
With RINER out of the picture, and in Tokyo purely to support the French team, the heavyweights will be looking to dethrone Georgian World, Masters and European Champion TUSHISHVILI. Of course, he isn't the only European athlete with a target on his back.

The -100kg Olympic Champion and #2 seed, Lukas KRPALEK (CZE) is another favourite to medal in Tokyo, his consistency among the the top seeded as well as being the former European Champion puts him in good stead to improve on his 5th place in Baku. However, an unseeded rival will be looking to move past KRPALEK once again.

Henk GROL (NED) also moved in to the +100kg category after the Rio Olympics but the rivalry started long before. Unable to beat the Dutchman, KRPALEK finally overcame GROL to become European Champion in Budapest in 2013. His luck seemed a one off till he took another win on the European stage in Tel Aviv as well as the World Championships in Baku, but GROL seems to be back in his stride, taking the win in both the Osaka Grand Slam and European Games.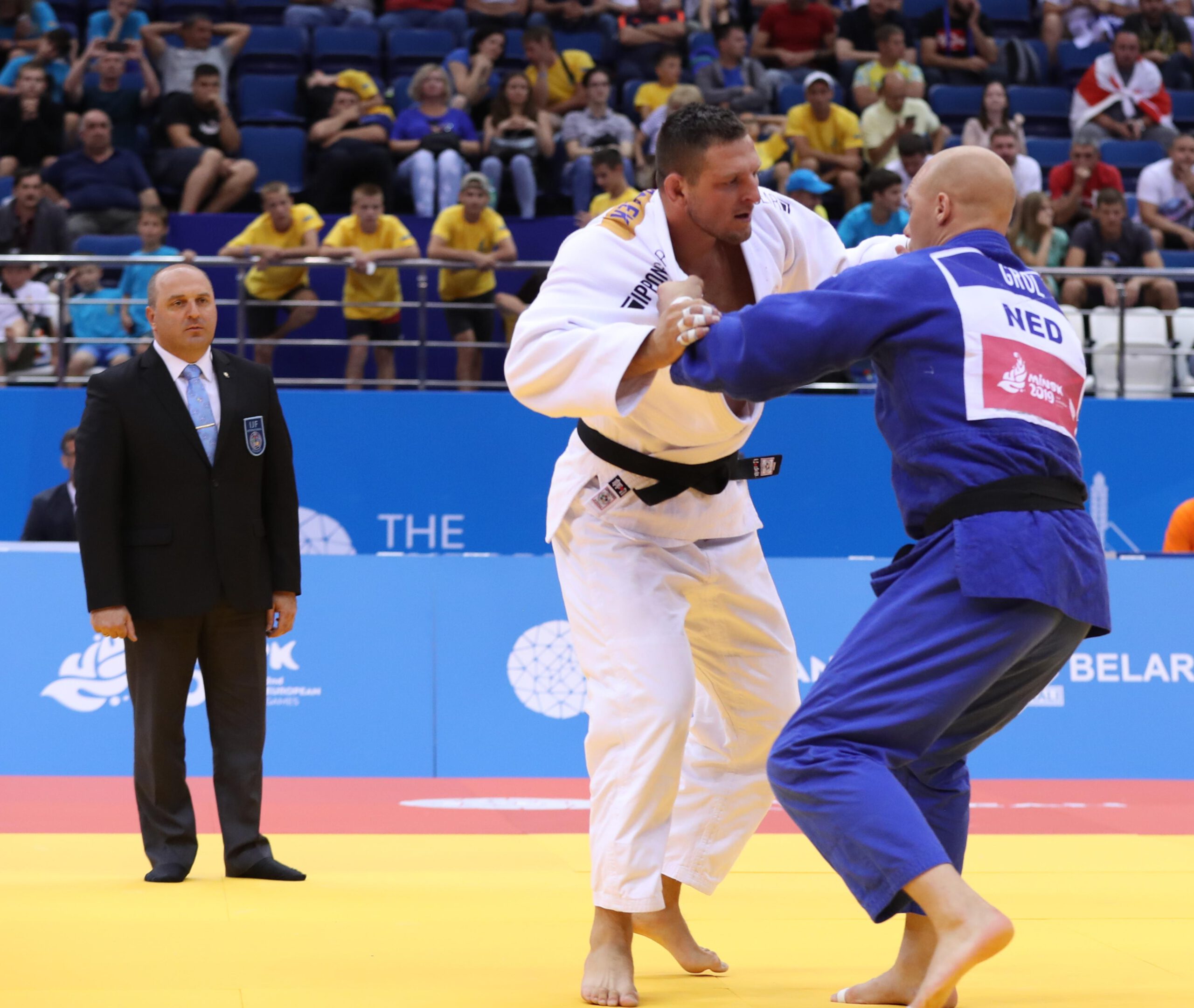 It will be interesting to see if the Dutch double Olympic bronze and double World silver medallist can return to Tokyo nine years later and finally take the title.
There will be a lot of pressure on the Dutch the perform in Tokyo, Roy MEYER pips GROL as the #7 seed and as a crowd pleasing athlete will draw a lot of attention but will still need to overcome another continental talent, Or SASSON (ISR). This podium regular started off the year as he meant to go on and in great preparation for this years World Championships by taking gold at home in the Tel Aviv Grand Prix, then later a mix of Grand Prix and Grand Slam medals.
Though not seeded, we can not underestimate the abilities of those not in the top 8. 2018 World Silver medallist, Ushangi KOKAURI (AZE) has the ability to shake things, as do youngsters, two-time European bronze medallist, Stephan HEGYI (AUT) and Inal TASOEV (RUS) who arrived in the Minsk European Games with a bang, taking a silver medal.

Outwith the continental group, three of the top five seeds are a major threat to European success. The Brazilian stronghold includes World silver medallist David MOURA and World and Olympic medallist Rafael SILVA as well as #4 HARASAWA Hisayoshi (JPN) who will have the support of the home crowd.
Judoka
---