Cadet European Judo Cup Koper 2017
The first Cadets European Cup was held in Slovenia with a great success for Slovenian Judoka Miha Ozmec (-66kg) who won gold after being ill two weeks before the competition. This is the first medal from a Cadet European Judo Cup for Miha.
"I wasn't competing for a while now, I also didn't do much trainings since the beginning of summer, I went on a summer training camp Izola and I became ill two weeks before the European Judo Cadet Cup Koper, I was lying in bed for one week, I lost some weight. I had trainings only in last week before the competition."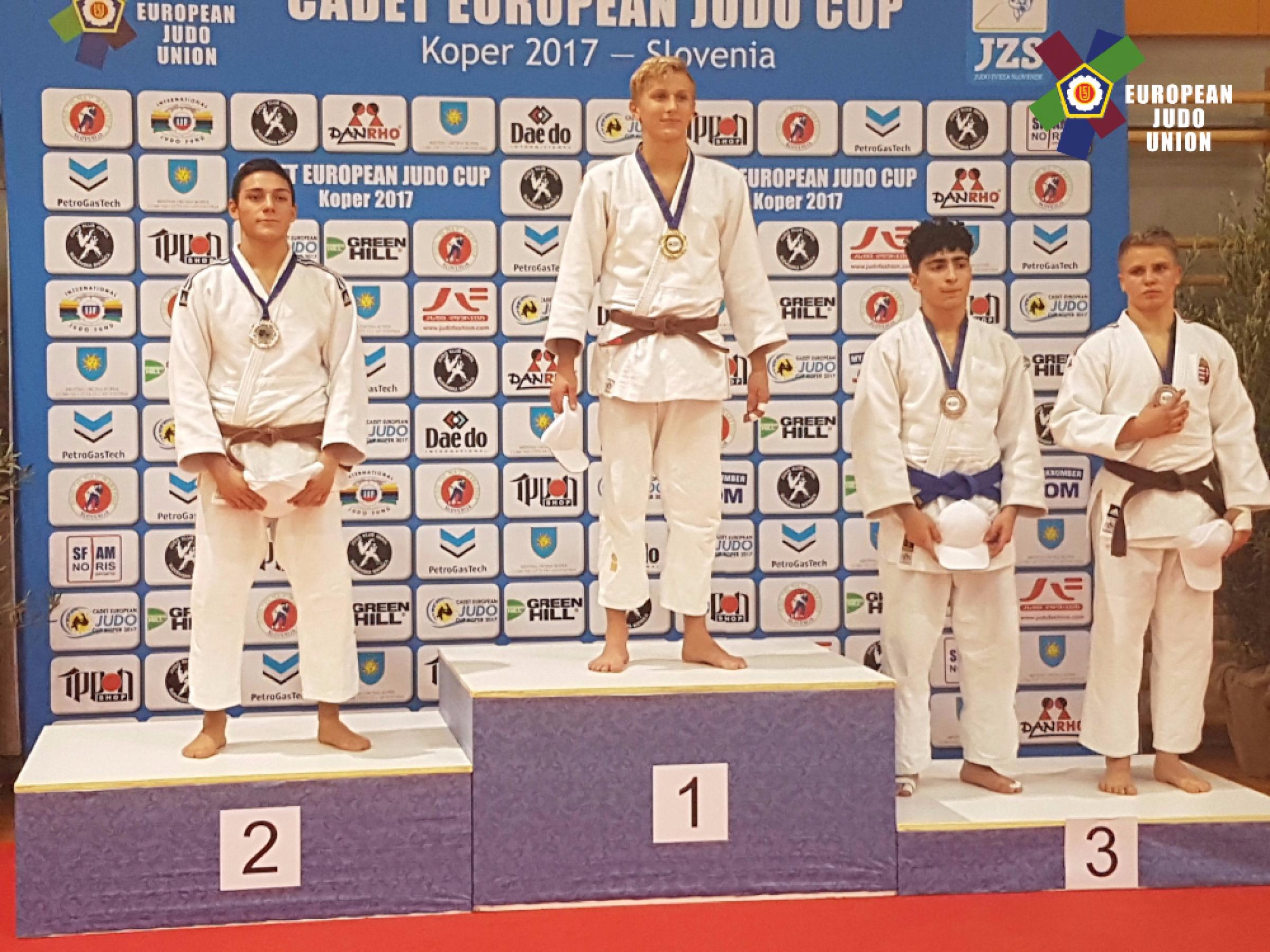 Miha had to win five fights to reach the highest spot on the podium. On route, first he won against Luigi Pippa (ITA).
"When I came to the competition in the morning, I wasn't feeling very well, so first fight wasn't so good, I won after shido for Luigi in golden score", said Miha.
His second contest was against Santini Simone (ITA), Miha won against his Italian opponent by ippon similar to his third contest when he defeated Pashaev Pasha from Sweden.
"When I won second and third fight with ippon I felt like I gain some new strenght for the semi-finals."
In the semi-finals Miha had to fight against Hungarian, Szeredas Botond, Miha won with ippon in a minute and a half.
"In semifinals I had to defeat Szeredas, who won gold medal in EYOF in category -60kg, I made nice throw and than I finished the contest in ne-waza."
Finally, the last contest for the gold medal was waiting for him, as he faced Grimaudo Cristiano (ITA). Miha believed in his succes in finals, he believed he will defeat his opponent, so he did, he won his first golden medal in front of home crowd.
"My last fight was with Cristiano, who I defeated once in Lignano, so I was confident for that fight. I believed I will succed and I will defeated him and it happened."
---