The final day of the individual event at the European Judo Championships Veterans 2023 has officially come to an end. The total of 87 gold medals were awarded throughout the past three days. The overall medal table was steadily claimed by France, however Germany and the Czech Republic made a high jump for the second and third spots.
Today was the day of falling champions and rising of new ones. Yet, there were a handful who managed to maintain victory. One of which was San Marino's golden lady, Jessica ZANNONI, who won the F2 -70kg category, repeating her success from last year's veteran Europeans.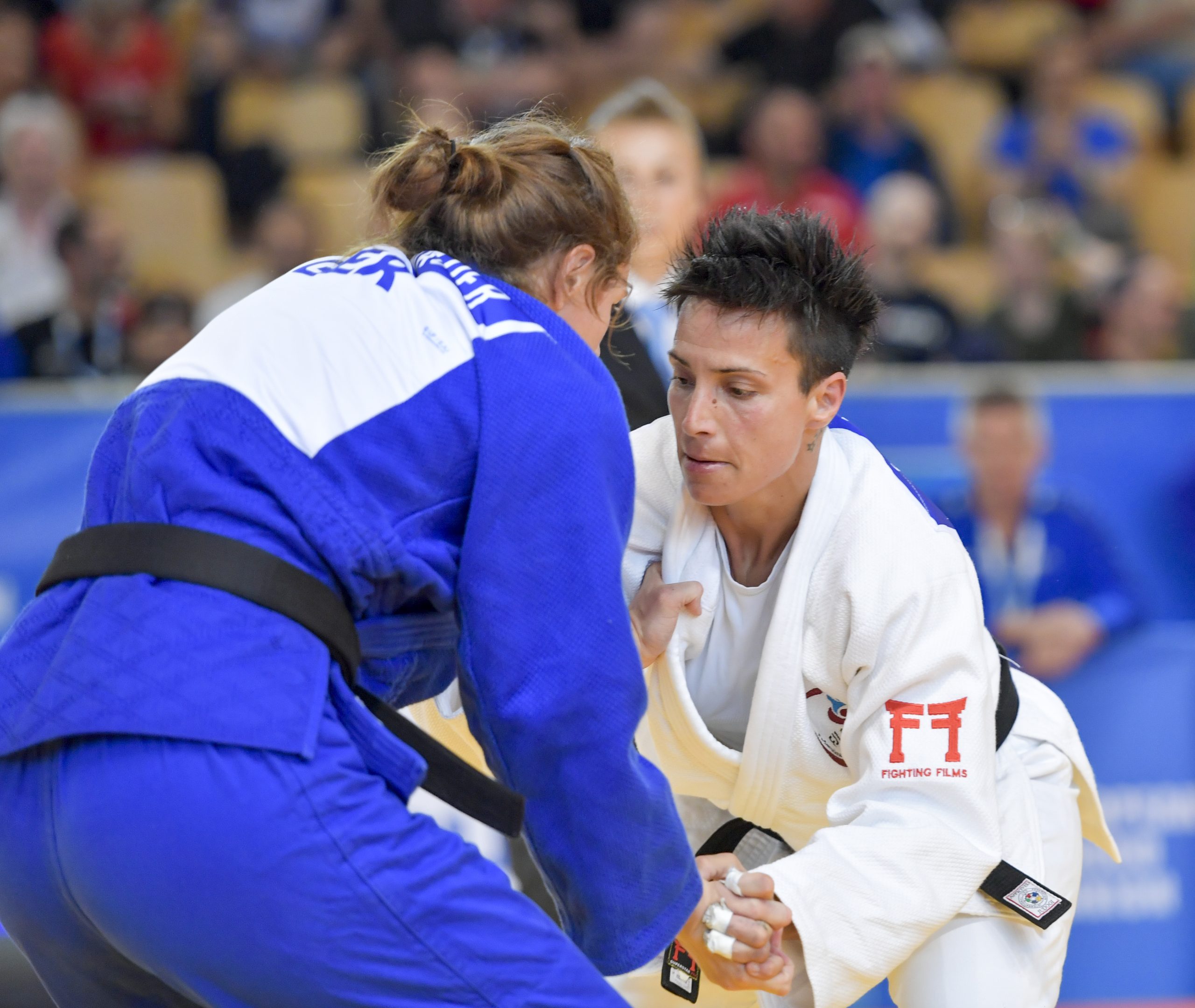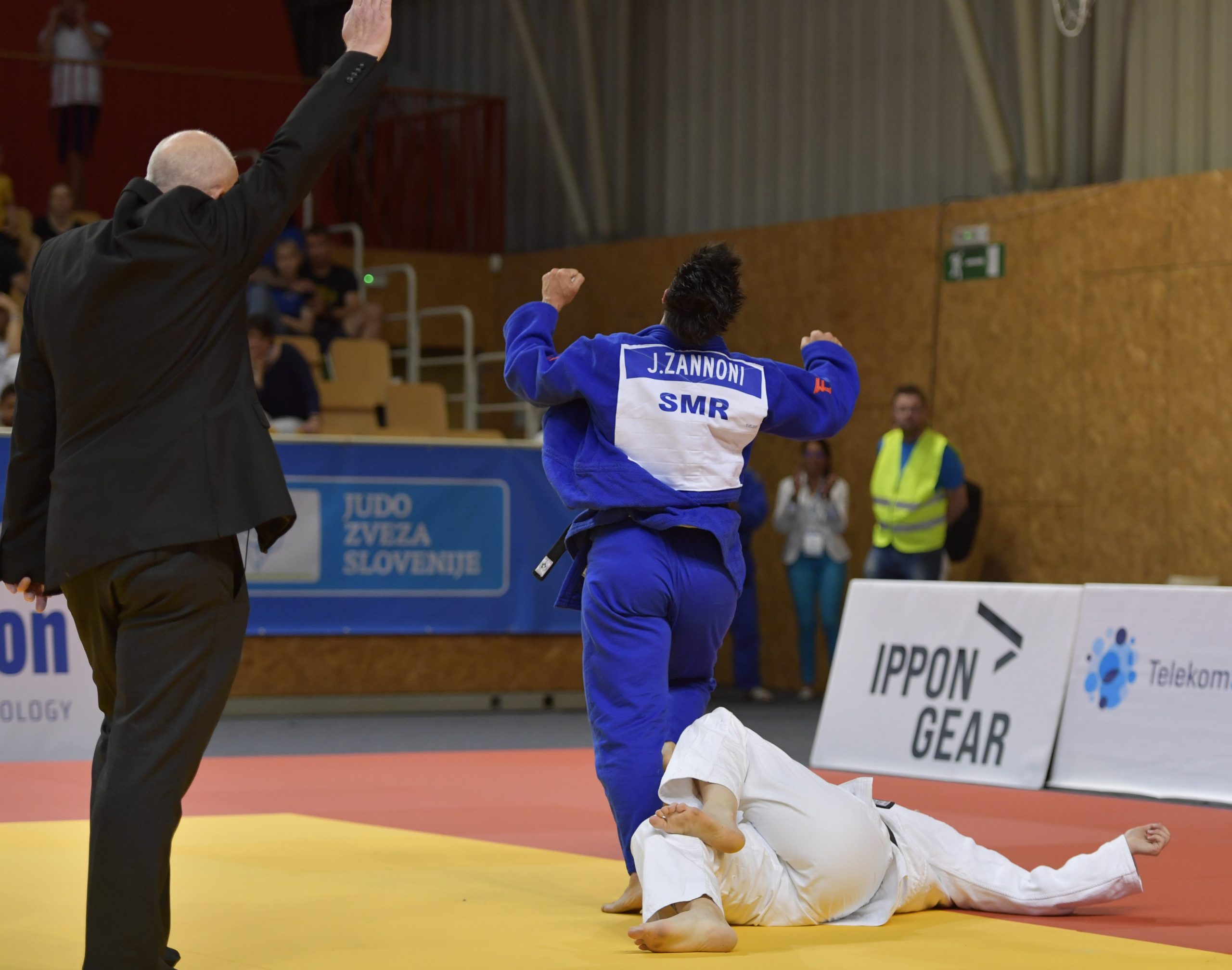 During her first contest, she faced Jessica ESCHENAUER (GER) where a waza-ari score difference allowed her to proceed to the semi-final stage to meet Portuguese judoka, Luisa GARCIA. Consistency led Zannoni to book her spot in the final block. Despite the smooth ride towards the final, facing Allison HOLLEVOET (BEL) came with a fair amount of challenges.
The final was definitely my hardest fight. She is very tall and that is my weakness. I do struggle to compete against tall opponents but today, thankfully, I managed. It is the same reason why this year's gold medal feels more special. I had very strong opponents and I did not imagine to win. I am really happy and I want to say a huge thanks to my family and friends and everyone who helped me to prepare for my events.
The 39-year-old judoka had a hectic schedule, winning bronze at the Games of Small States in Malta last week, to now be in Slovenia doubling her veteran European titles. Zannoni also won bronze at the veteran worlds and she endured her achievements are recognised locally. Zannoni tries her best to benefit from the newly established training centre in San Marino, run by Darcel Yandzi, however, work often gets in the way of their training schedule. Following a well deserved break, she will begin her preparation for the veteran worlds 2023.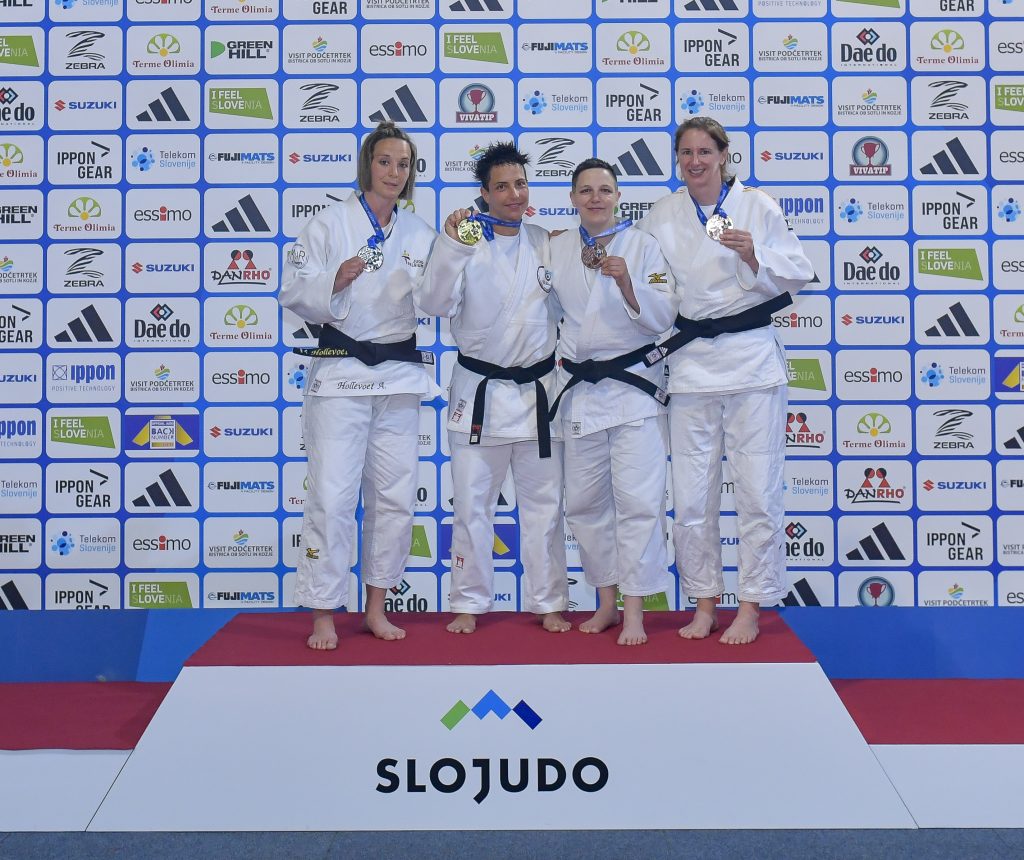 The dynamic neighbour…
We did not need to look far for another astonishing performance as Italy's Roberto Andrea MASERIN came, saw and conquered in the M2 -60kg category. An improved work-training balance allowed the 38-year-old judoka to enter the veteran stage and it will be the last time we seen him amongst the M2 division. Should he return for more next year, we will see him with a more advanced group in age. Judo has been part of Maserin's life since the age of three and although he currently resides in Switzerland, he remains faithful in representing Italy.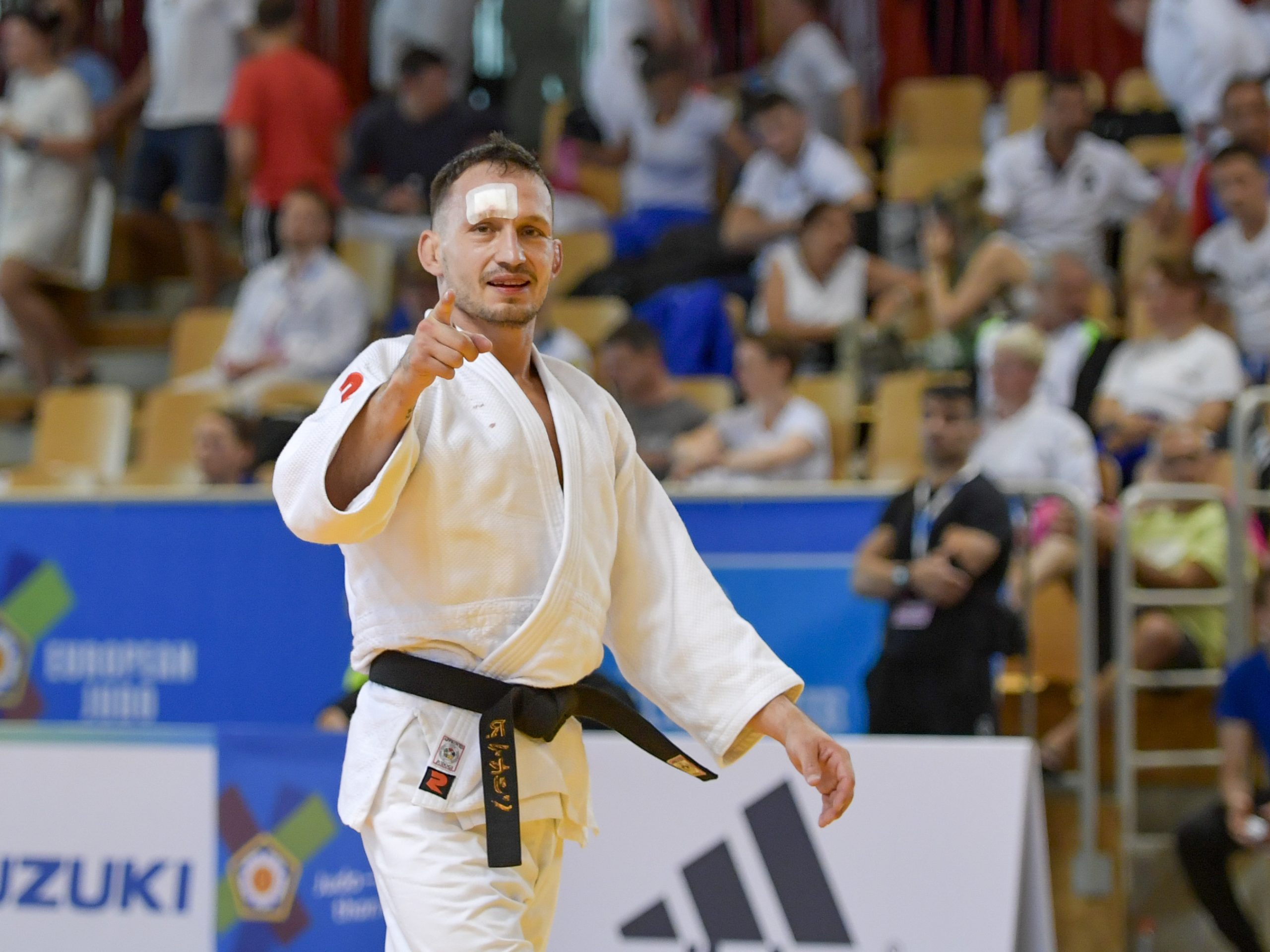 Roberto Andrea MASERIN (ITA).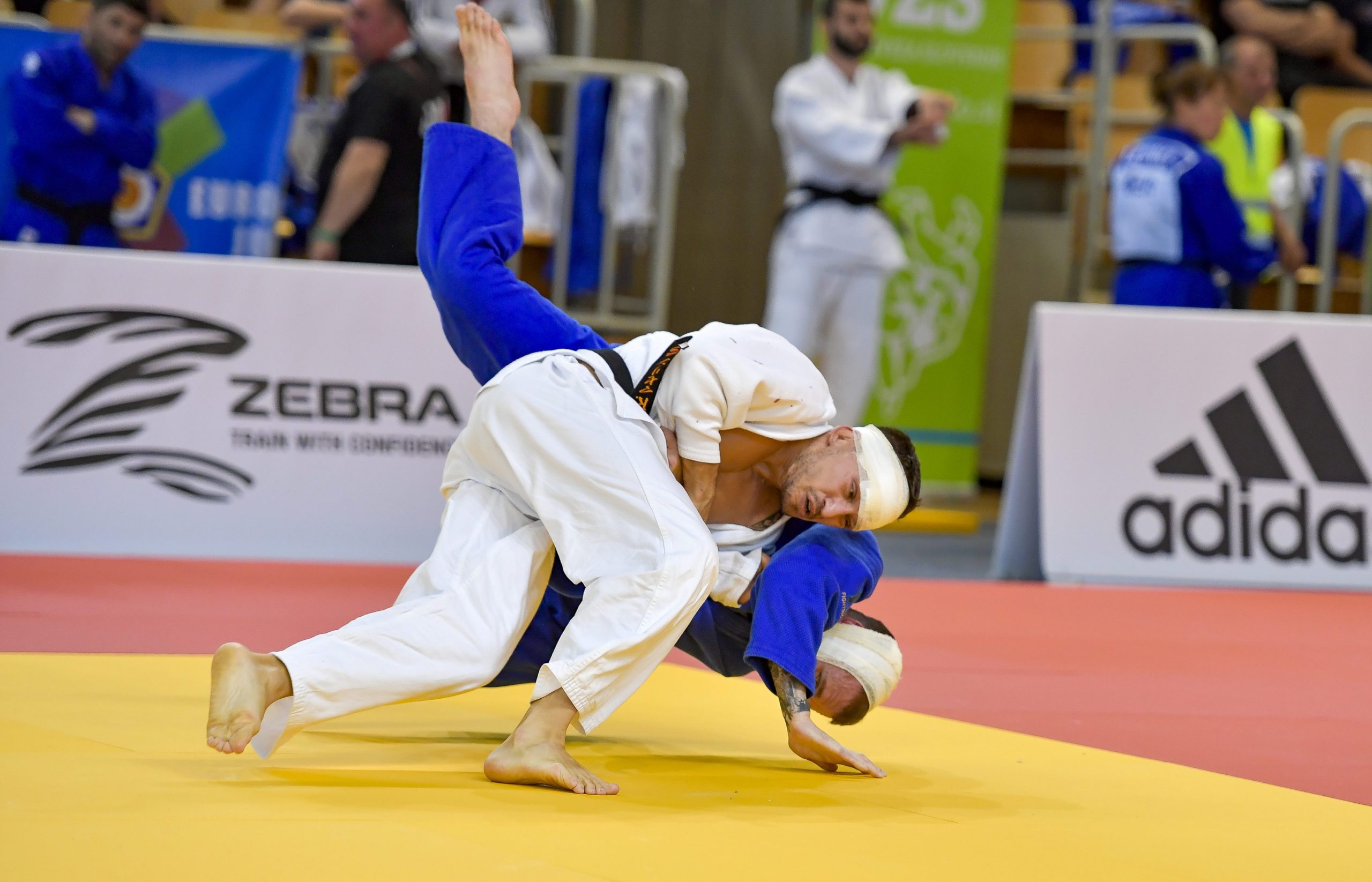 Roberto Andrea MASERIN (ITA) vs Colin FRANCIS (GBR).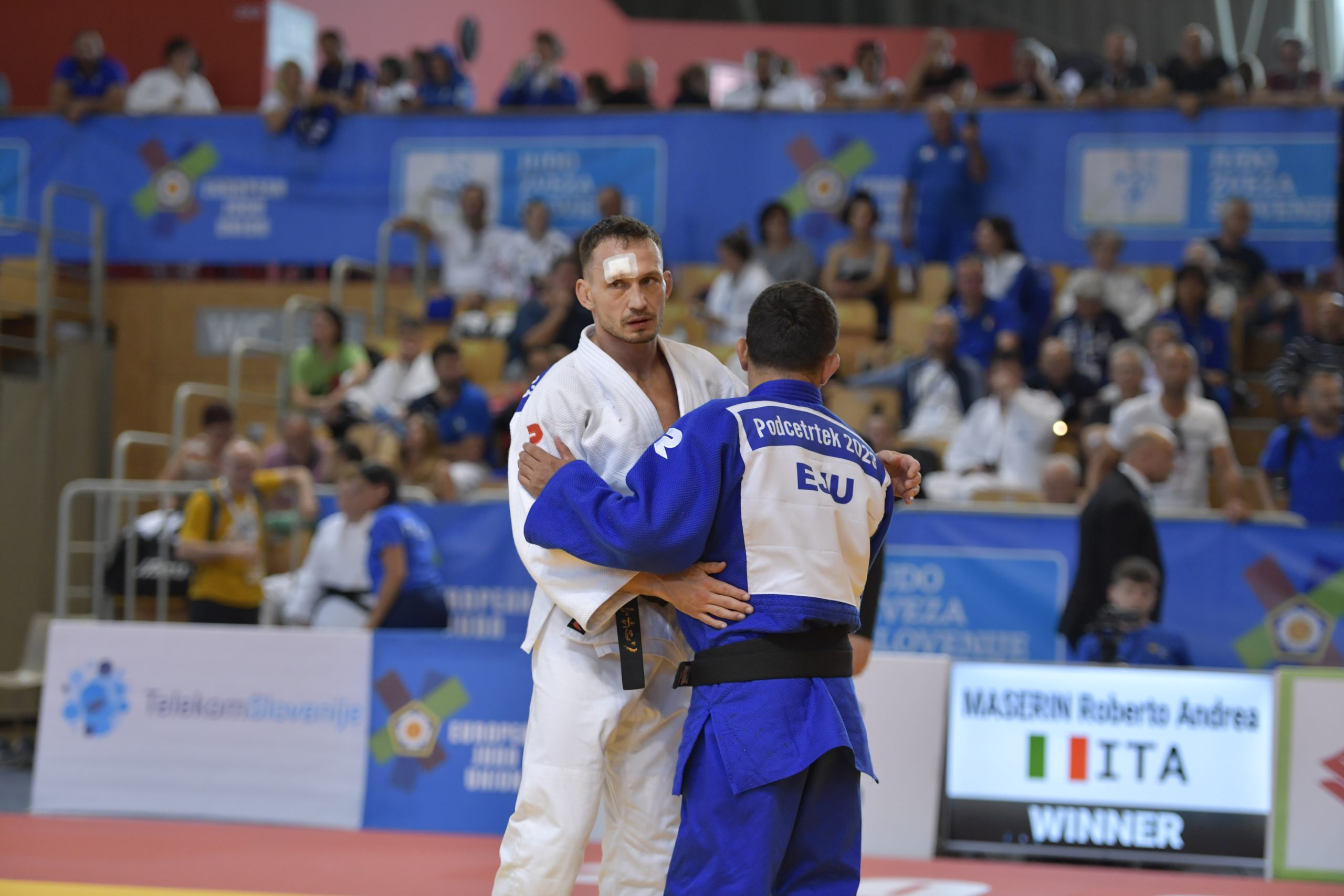 Roberto Andrea MASERIN (ITA) vs Dimitri MULADZE (GEO).
Today, despite getting close to his 40s, Maserin was with a speed of a teenage, defeating both, Jakub HORAK (CZE) and Sebastian KRANZ (GER) in fast pace. His third contest was against veteran world silver medallist, Colin FRANCIS (GBR), where the pair of them put on a piping hot contest. At the end, the Italian judoka managed to overcome Francis during golden score. The last round brought about current veteran world champion, Dimitri MULADZE (GEO). Italy headed towards victory when the yellow cards started piling up on the opposite side of the scoreboard. Maserin reveals further happenings.
The last fight was certainly my hardest one, especially mentally, due to the round robin system the pressure was extreme. If I lose I get bronze, If I lose by waza-ari I became second. I literally needed to win to get gold, so mentally it was just like a normal final and I needed to stop and think about the fight. When I saw him opening his gi and belt I was in shock, just looked around if the final shido will be given or not. Must admit, my third fight against the British judoka was also difficult, he had very strong grip and the tatami was slightly slippery too, so I needed to be very cautious. There is a lot of emotions going through me now, first time and getting gold, I am really happy.
The team event will take place tomorrow at 09:30am local time. Follow all results and live actions via ippontv.com.
Judoka
Author: Szandra Szogedi
---