Day two of the Budapest Grand Slam saw Barbara MATIC (CRO) take the gold medal in the -70kg category.
The unseeded Croatian downed four seeds on her way to taking top spot on the podium and she did so without giving up a single score. Among those to fall to Matic was current World Champion and number one seed, Marie Eve GAHIE (FRA) whose record against Matic is now a woeful 1-5.
Before that however, Matic had first, in round one, disposed of Alina LENGWEILER (SUI) and then the fast improving Gabrielle WILLEMS (BEL) both contests ending in ippon wins for the Croatian. In her quarterfinal with Gahie, Matic was again on the board early scoring wazaari after 1:14 with ura nage from which Gahie was unable to come up with a tying score.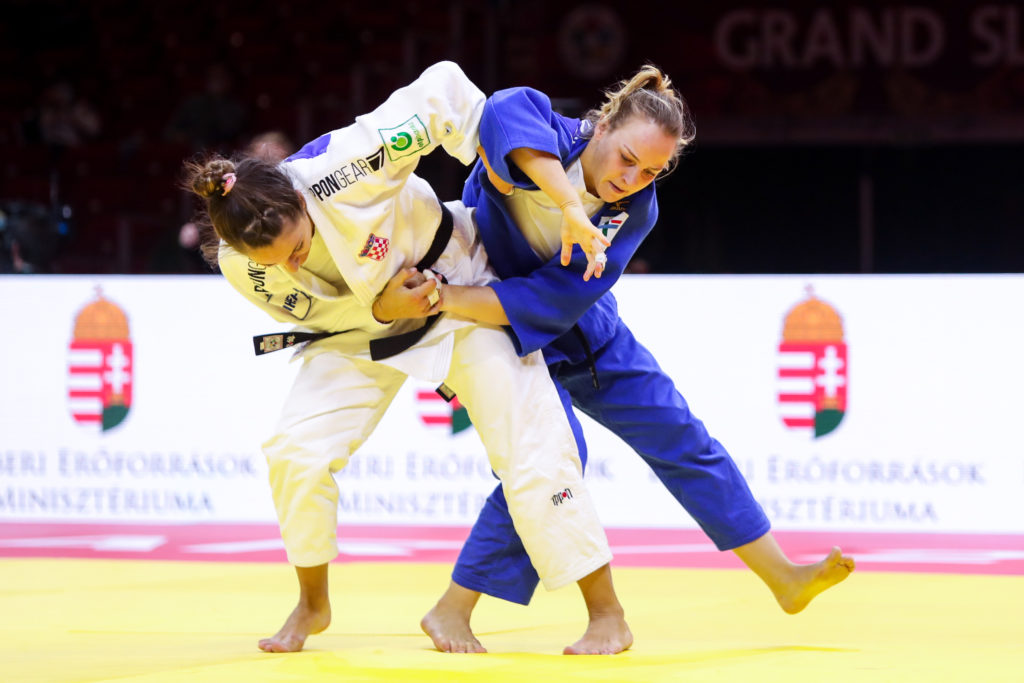 In the semi-final Matic faced Barbara TIMO (POR) to whom she had lost in their only previous encounter prior to Timo switching from Brazil to Portugal. Here however, Matic had the measure of Timo, despite having to go into golden score, where Timo collected three penalties. In the final Matic faced the 2019 European Games gold medal winner and number three seed Margaux PINOT (FRA) against whom she had a 1-2 record. A nicely executed maki komi scored after 2:27 proved to be sufficient to bring Matic her long awaited Grand Slam gold and the qualification points she was looking for.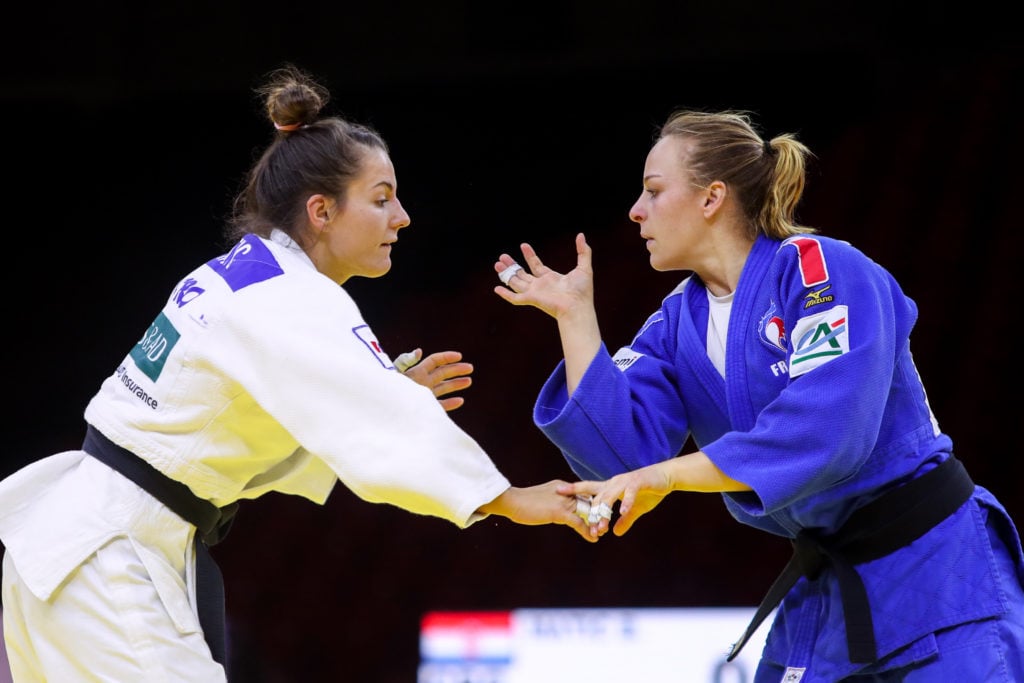 It was too a day for those seeded number one (well, apart from the abovementioned Gahie that is) as Rustam ORUJOV (AZE) took the gold medal in the -73kg category, defeating in the final the impressive 23-year old Nils STUMP (SUI).
In the -81kg category Vedat ALBAYRAK (TUR) took the gold medal in a category that included current Olympic Champion Khasan KHALMURZAEV (RUS) and former World Champion Saeid MOLLAEI (MGL) and contained five of the top ten and 10 of the top 20 on the IJF WRL.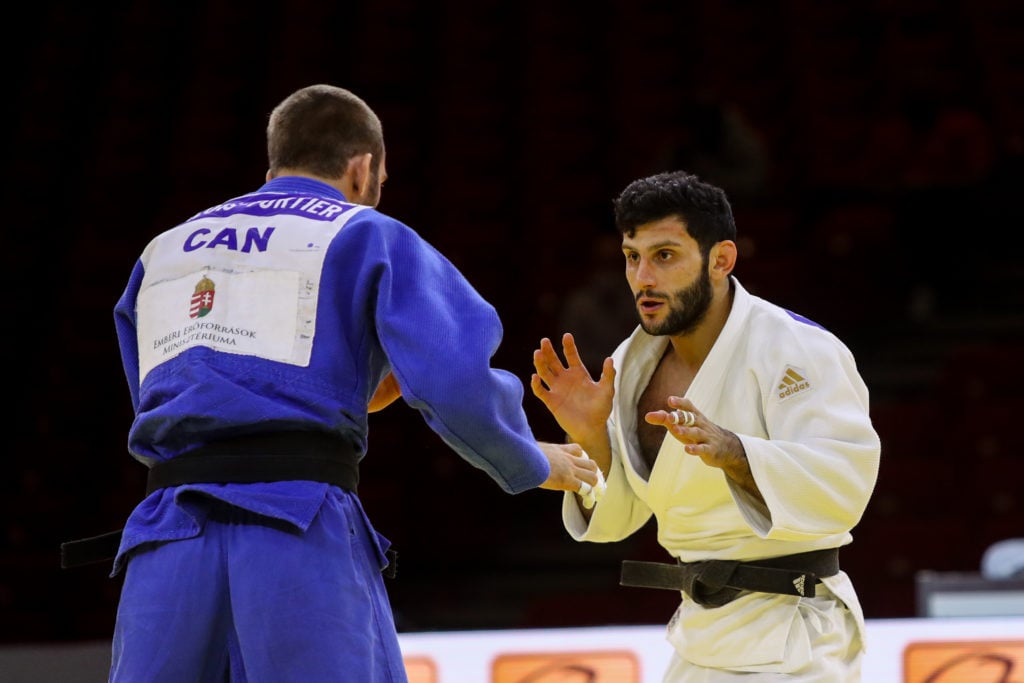 In the -63kg category it was current Olympic champion Tina TRSTENJAK (SLO) who took the gold medal in a category that failed to provide her with the kind of test that she would probably have wished for.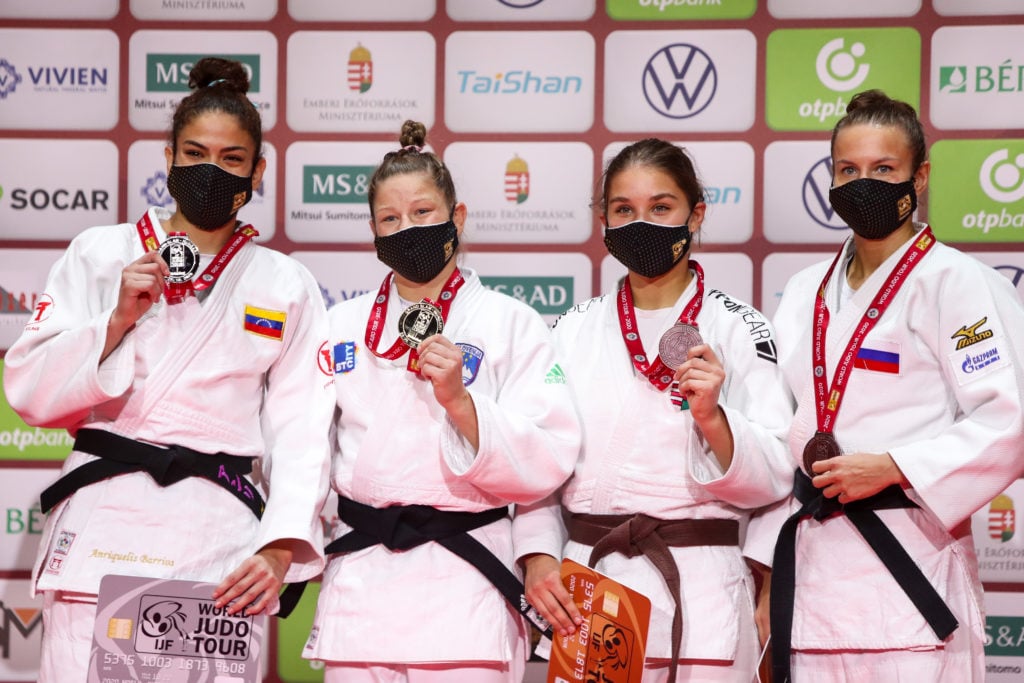 Author: Sheldon Franco-Rooks
Author: Thea Cowen
---