The third and final day of competition at the Marrakech Grand Prix saw Germany on top of the medal table. Playing her part in her country's table topping performance was Anna Maria WAGNER (GER) whose win in the -78kg category was the first Grand Prix gold medal win of her career. Seeded number two in the competition Wagner had a fairly straightforward win in round one over the junior and relative newcomer
Inbar LANIR
(ISR). Next up was Yahima RAMIERZ (POR) whose four contests saw her collect a total of nine shido, three of which led to her downfall against Wagner. In the semi-final
Patricia SAMPAIO
(POR) put up a spirited effort before being thrown with right uchi mata for ippon with 45 second left on the clock. In the final Wagner faced
Loriana KUKA
(KOS) who also fell victim to the Wagner's right uchi mata, this time with 50 seconds left on the clock.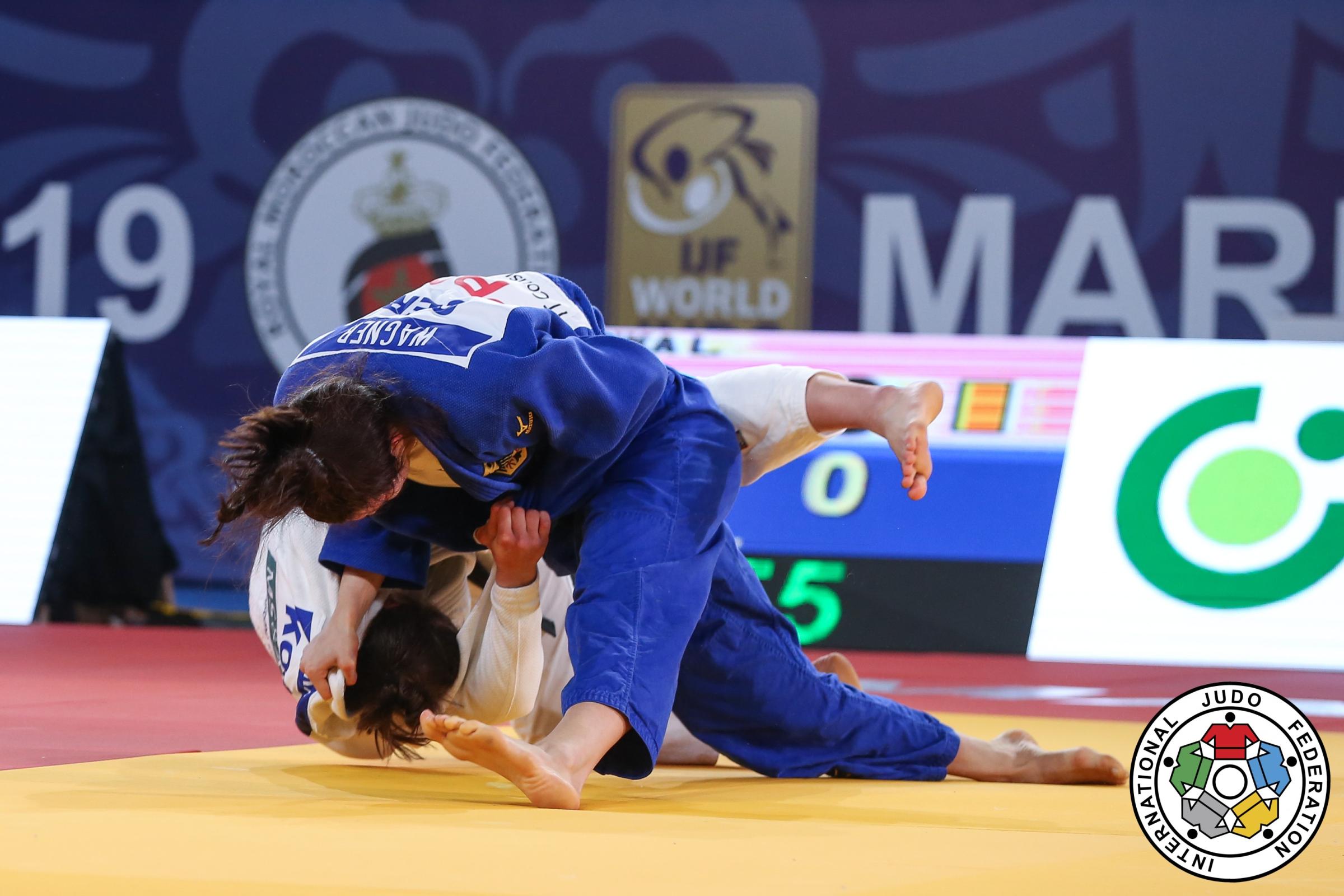 When asked to describe her day Anna Maria said,
"My sole purpose in coming here was to win the gold medal. I had a slightly different approach at the Grand Slam in Dusseldorf where I won the silver medal. My focus there (that I had discussed with my coach) was on simply having as many good fights as possible against good fighters. Perhaps, with hindsight, I could have done even better there. I suppose it will come as no surprise to hear that the final with

Loriana KUKA

(KOS) was the most difficult contest. I had trained with her before and that was quite difficult to be honest. In the contest it took quite some time to catch her. But I felt confident from the beginning of the contest that I could throw her. I am off to Japan for a twelve day training camp now. Then I'll compete in Antalya. After that we will stay on for a training camp to concentrate on conditioning and, hopefully have a little time to enjoy some nice weather."
The points gained here will see Wagner climb several places on the IJF World Ranking List and likely leap frog her team mate Luise MALZHAN (GER) who also contributed to the German medal haul by taking the bronze medal. There was a first ever Grand Prix gold medal too for Sven HEINLE (GER) in the +100kg category as he too found Marrakech to his liking. The German team finished with a total of two gold, one silver and four bronze medals.


Podium
-90 kg 1. MAJDOV, Nemanja (SRB) 2. TRIPPEL, Eduard (GER) 3. FLORENTINO, Robert (DOM) 3. NHABALI, Quedjau (UKR)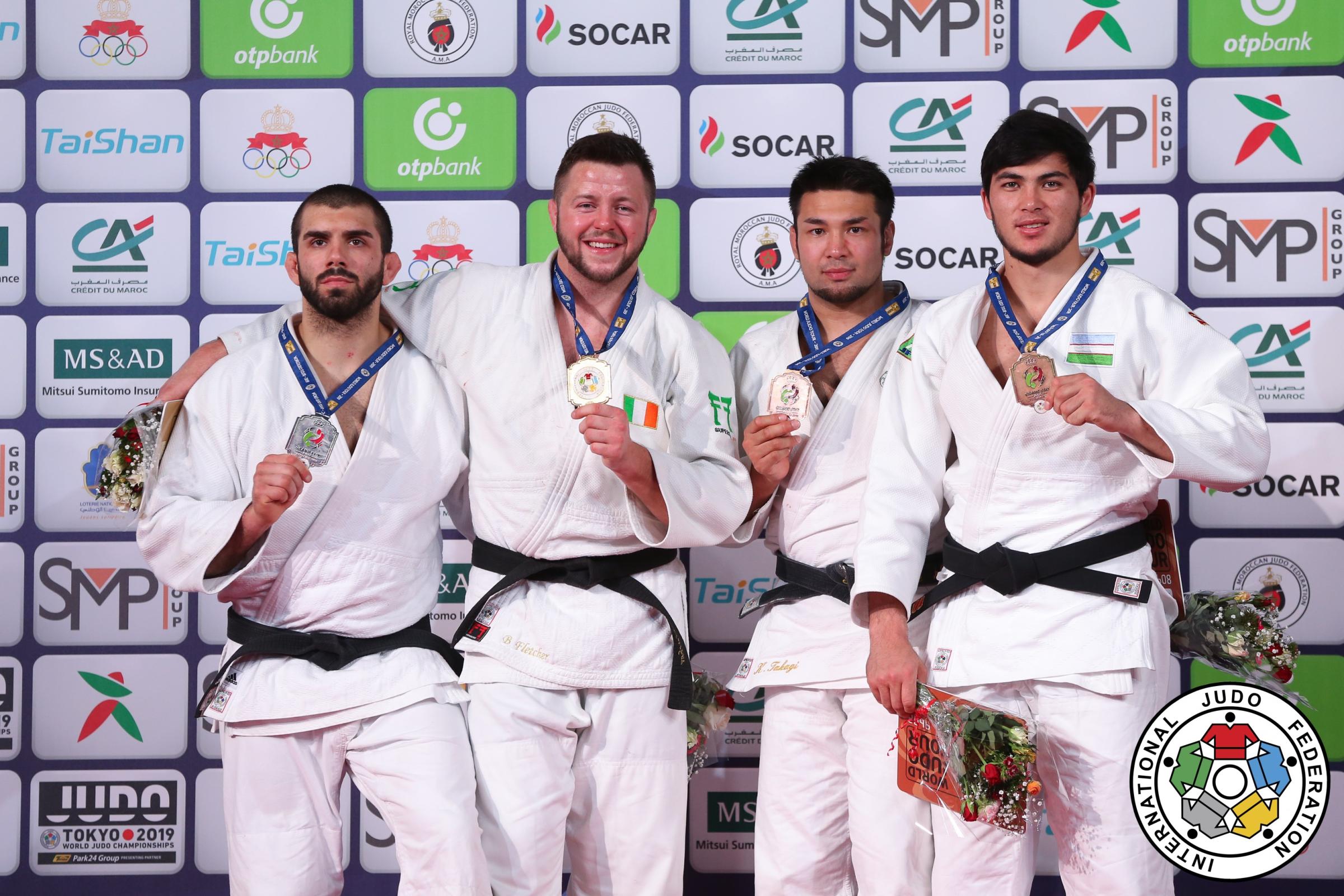 -100 kg 1. FLETCHER, Benjamin (IRL) 2. NIKIFOROV, Toma (BEL) 3. KHURRAMOV, Mukhammadkarim (UZB) 3. OZCICEK-TAKAGI, Kayhan (AUS)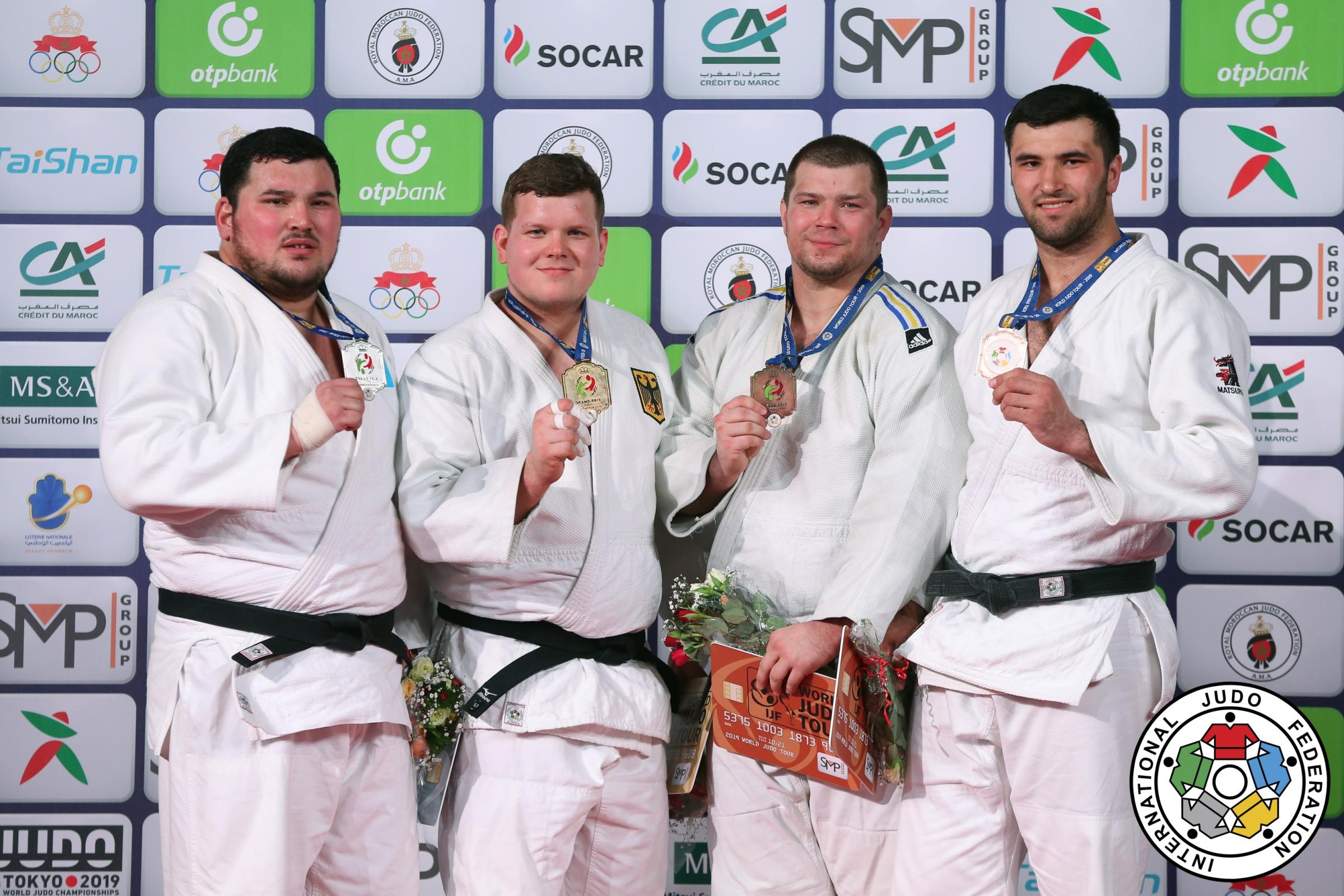 +100 kg 1. HEINLE, Sven (GER) 2. KAZHYBAYEV, Yerassyl (KAZ) 3. KOLESNYK, Andrii (UKR) 3. RAKHIMOV, Temur (TJK)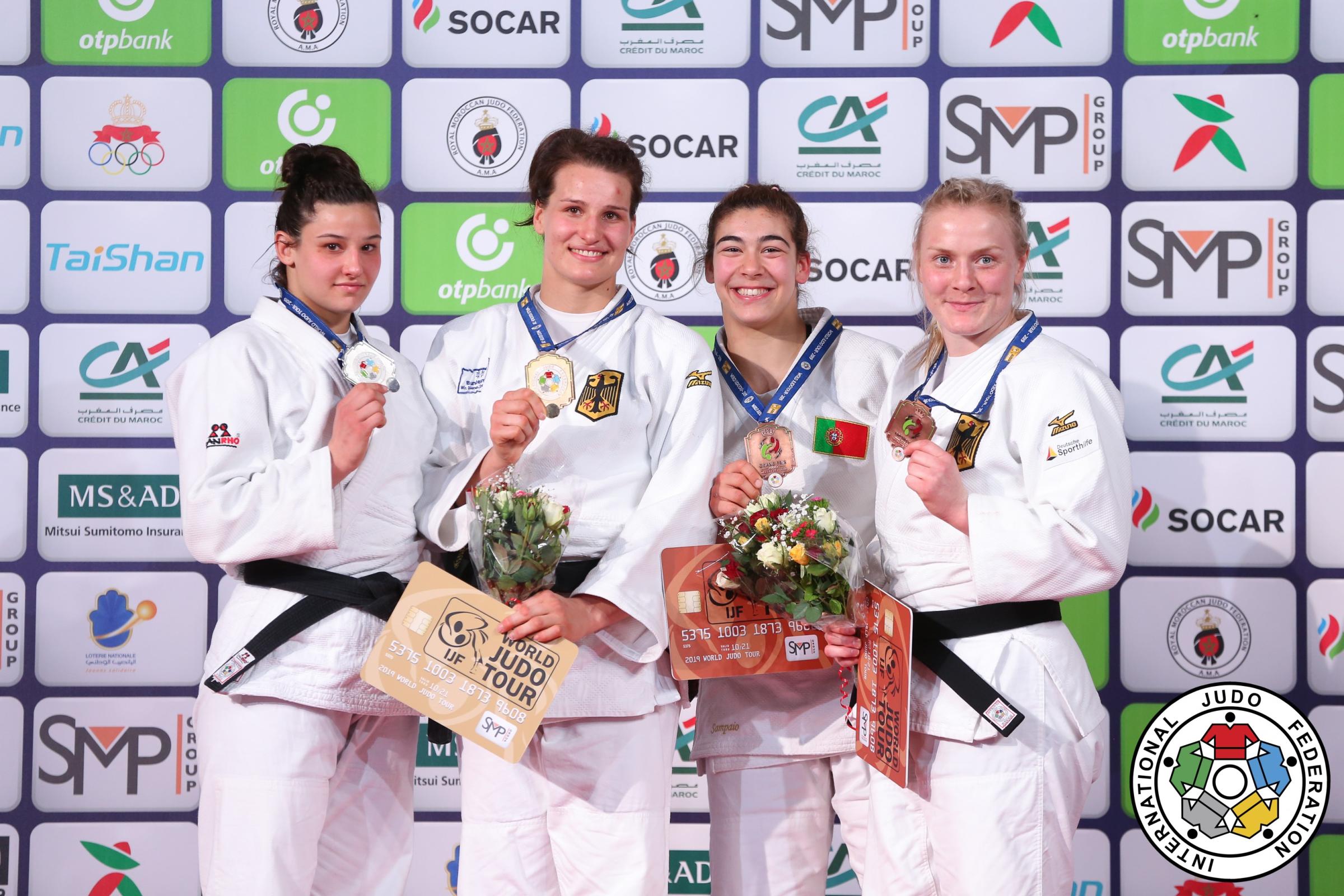 -78 kg 1. WAGNER, Anna Maria (GER) 2. KUKA, Loriana (KOS) 3. MALZAHN, Luise (GER) 3. SAMPAIO, Patricia (POR) 5.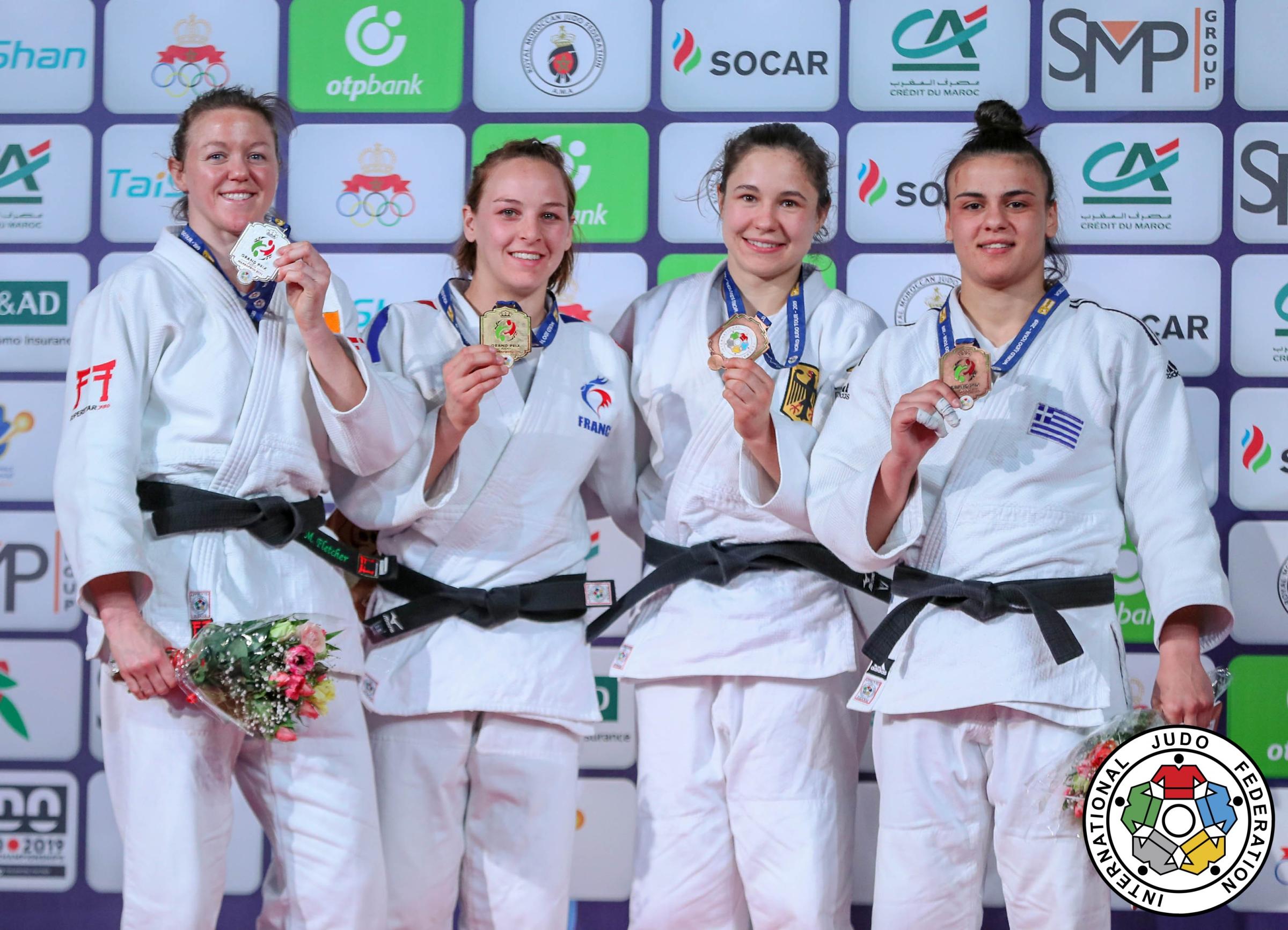 -70 kg 1. PINOT, Margaux (FRA) 2. FLETCHER, Megan (IRL) 3. VARGAS KOCH, Laura (GER) 3. TELTSIDOU, Elisavet (GRE)
Judoka
---