The first day of the Prague European Open 2023 has been a terrific start to the weekend, seeing some athletes fight their way from health scares, some just competing for the first time on the international stage and some coming back from an eight-year hiatus in a bid for an Olympic place.
Going in reverse order, the surprise of the day, was Bajsangur BAGAJEV (SRB) in the -73kg category. Initially it was an ippon win that put him in to the second round against 2012 Olympic bronze medallist, Ugo LEGRAND (FRA). For spectators this was a huge surprise for the tour newcomer. An incredible ura nage allowed him to continue on his journey to the final, and he was flowing through in style. In JudoTV's Golden Score, Bagajev spoke with Olympic champion and EJU commentator Ole BISCHOF,
This is the first time I have fought internationally, because of injuries, my health, and now I come here today and fight with this legend [Legrand], I watched his contests when I was younger and also you, I can't believe how great this day has been.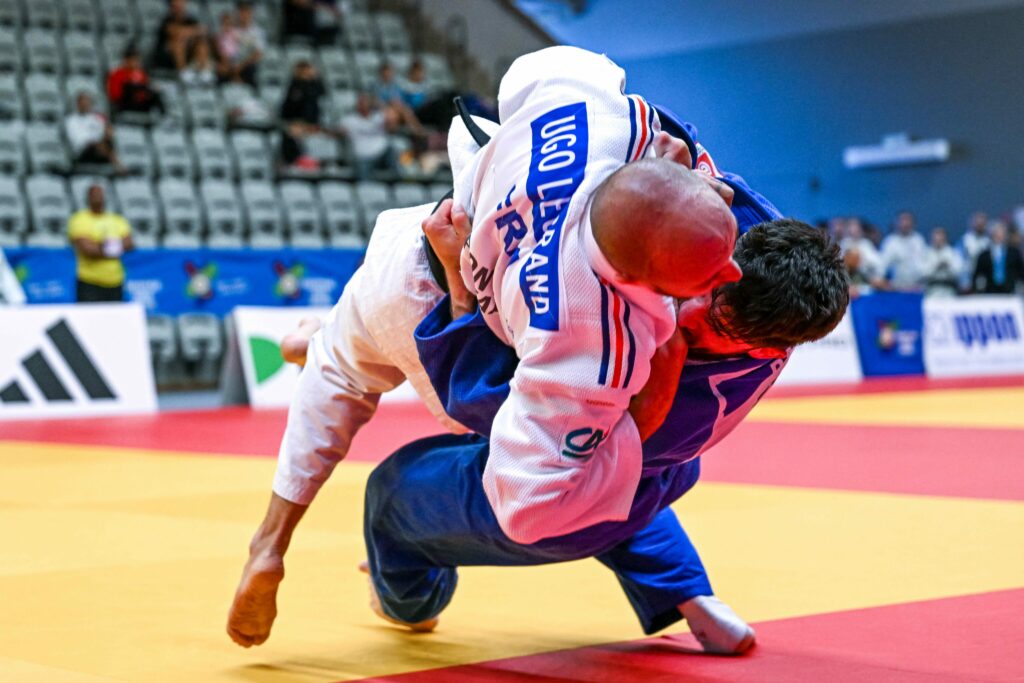 He concluded his gold medal mission against Reda SEDDOUKI (FRA), an early score and then ended with reactive ashi waza, cementing his place on top of the podium.
In the -48kg category, tour-regular, Raquel BRITO (POR) demonstrated her repetoire, both in tachi waza and ne waza, including in her final against Mireia RODRIGUEZ SALVADOR (ESP), ending the contest with juju gatame.
France began their medal haul in the -60kg category, taking three medals in total, two bronze and an eventual gold medal from Romaric Wend-Yam BOUDA. An impossibly low ura nage brought Bouda an ippon score in the final.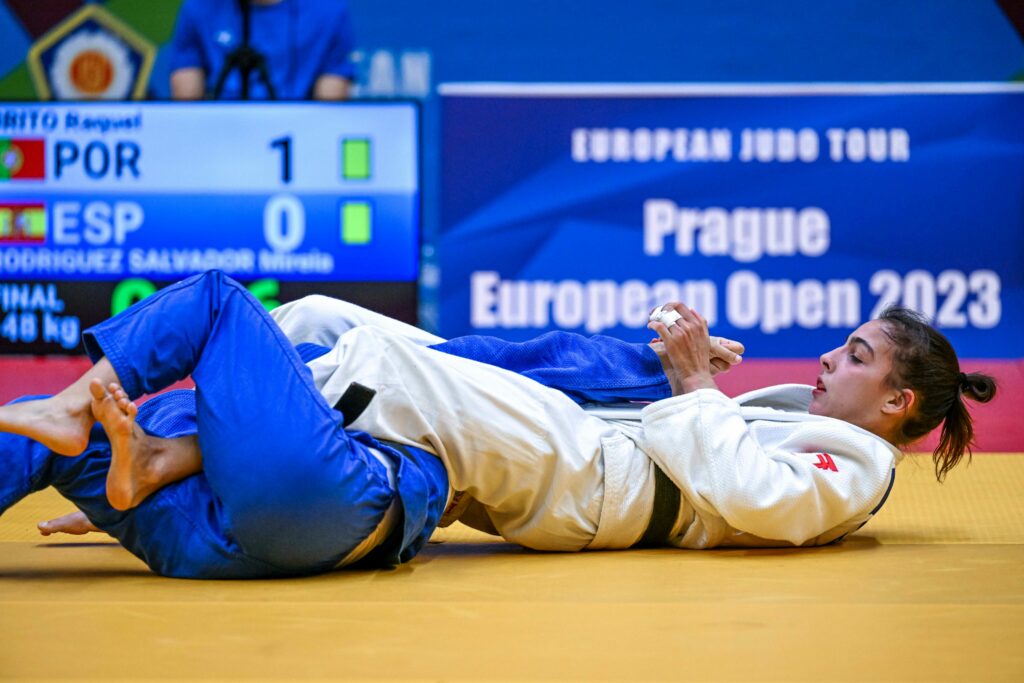 Anja STANGAR (SLO) has overcome much in recent years to return to the tatami, and recently made it in to the final block of the Zagreb Grand Prix, an unexpected result by her own admission. This week however, her level was clear, her history as a high performance athlete played out in Prague and she executed a huge ko soto gake to take a gold. Though she isn't totally sure, she imagines this will be the end of her season, going out on a high with a great winning feeling, pleased to be on the tatami and holding the gold medal again.
Team Great Britain pulled it out of the bag in the -66kg category with both a bronze win from Charlie YOUNG and a gold medal from Samuel HALL. The latter was picking up results in the -60kg category on the IJF World Tour but has made the move to the heavier weight category and it looks to be suiting him just fine. His first score against PONGRACZ Bence (HUN) came from a persistent tomoe nage, and swiftly transitioned in to an osae komi confirming his place on top.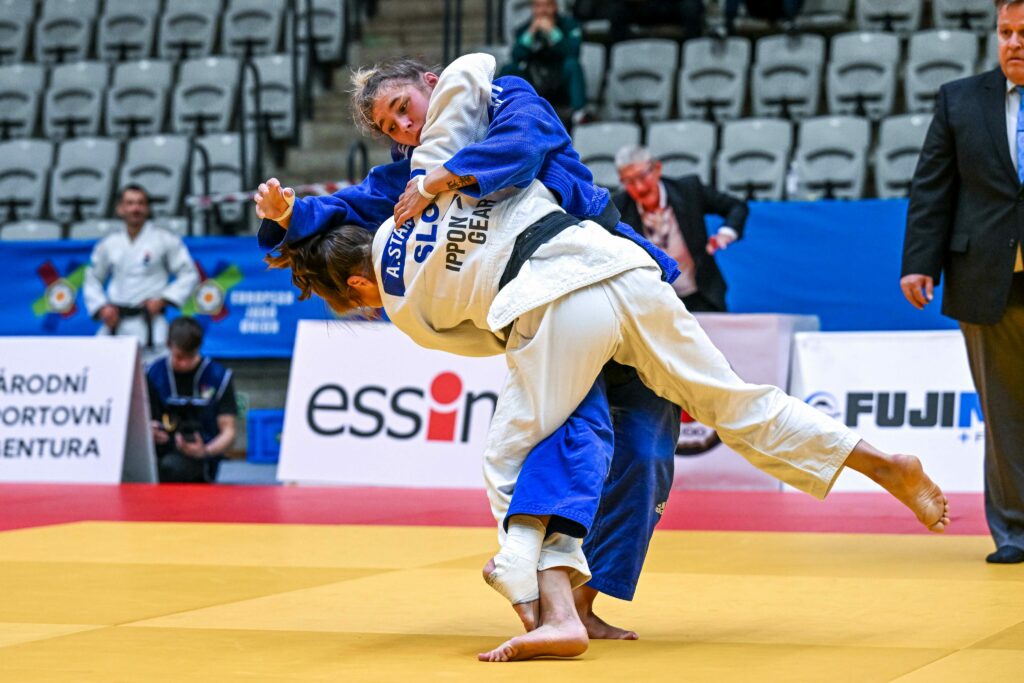 For team France, they were guaranteed an -57kg gold medal, either Martha FAWAZ or Ophelie VELLOZZI were going to stand on top of the podium. It didn't take the latter long, and she transitioned seamlessly to apply a juju gatame for her win against her team mate.
Serbia finished second in the medal table behind France, as they took a second gold in the -63kg category. Tea TINTOR (SBR) was looking for a reaction from Laura VAZQUEZ FERNANDEZ (ESP) and scored waza ari with ko uchi gari. After a few attempts, sumi gaeshi wrapped up the contest and the first day of competition in Prague.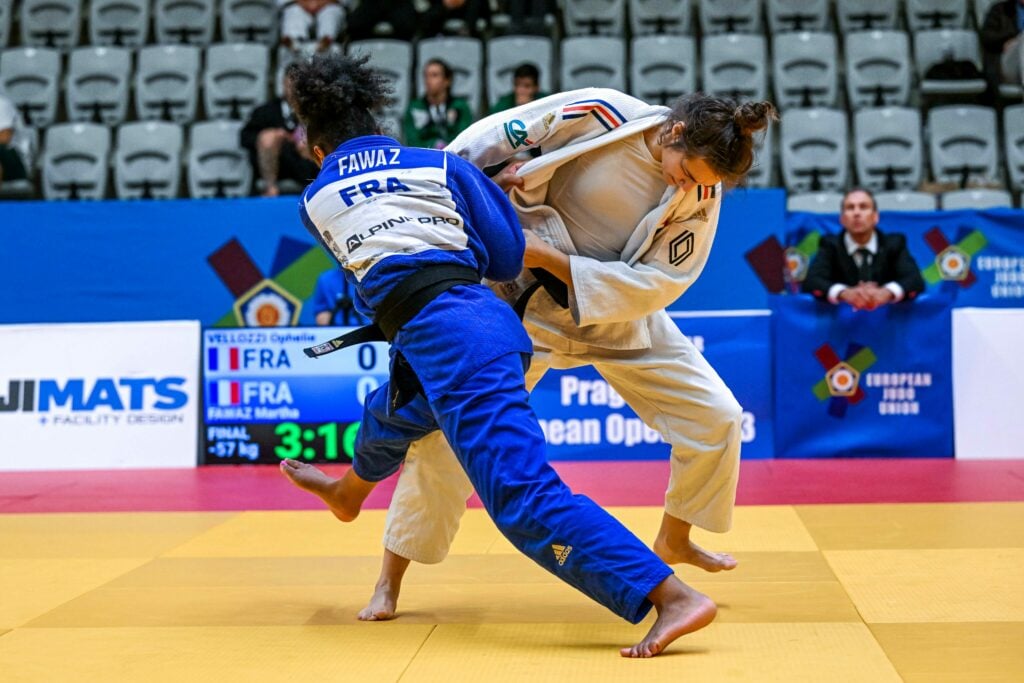 Join us tomorrow at 09:00 local time on JudoTV.com.
Judoka
Author: Thea Cowen
---