Though Europe didn't manage to take a gold medal on day two of the World Championships, the talent and passion of the athletes was phenomenal and they still came home with a collection of impressive World medals. 
-52kg
In the -52kg category, 4 women fought in the medal contests including Amandine BUCHARD (FRA), Natalia KUZIUTINA (RUS), Majlinda KELMENDI (KOS) and Joana RAMOS (POR). Astoundingly, each of the repechage and semi final contests in the -52kg category went in to golden score, the athletes were so well matched.
30 year-old KUZIUTINA had an incredible and exhausting day, taking three of her contests in to golden score, and the final against ABE Uta (JPN) marked her 300th professional contest since 2004. With this level of judo and wealth of experience, it felt deserving that the Russian athlete finally stepped out of the World bronze contests where she has taken three medals, and in to the final today to take silver.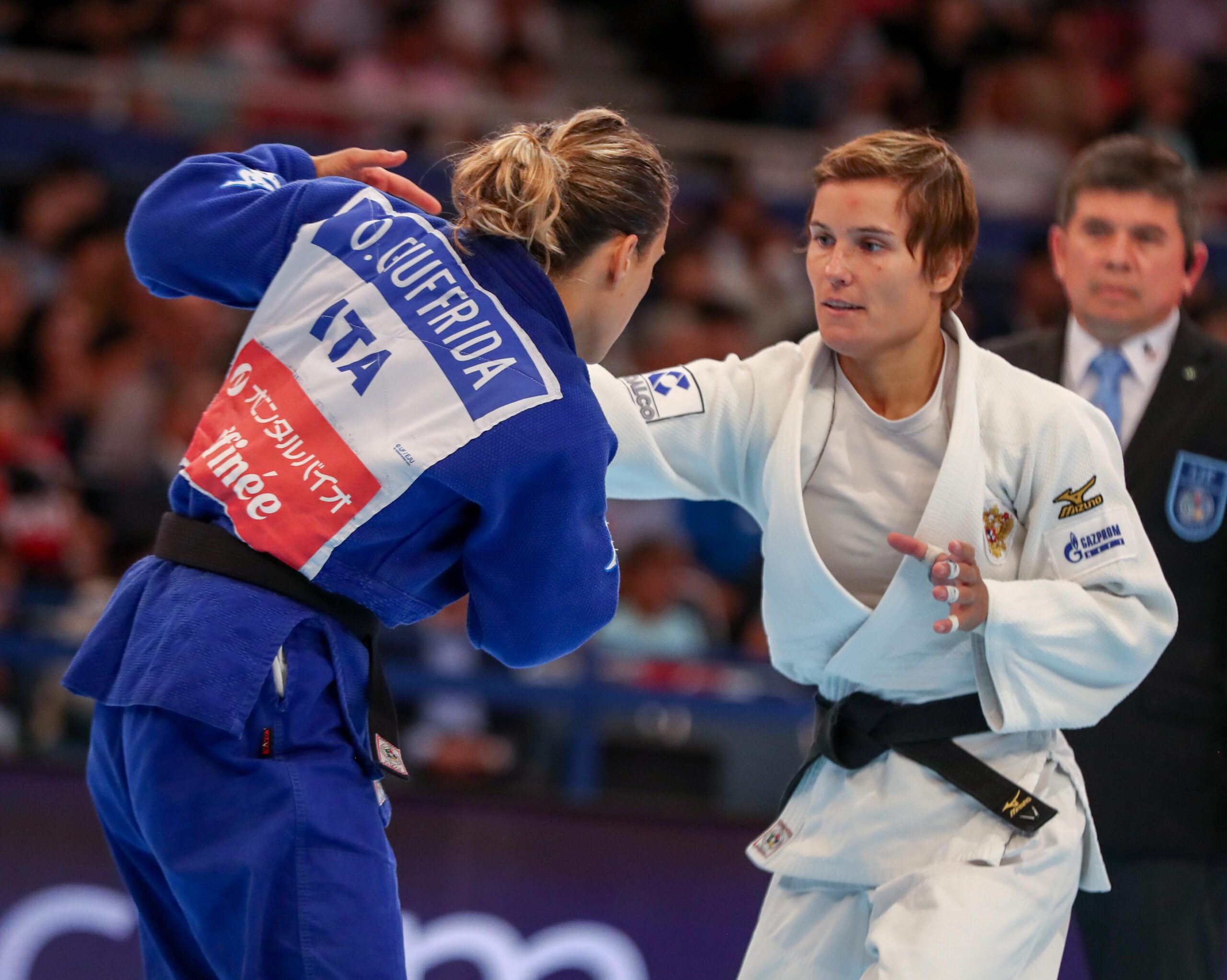 It certainly wasn't an easy day for KUZIUTINA as she had to battle past World and Olympic medallists to the final including VAN SNICK, Odette GIUFRIDDA (ITA) and BUCHARD.
In regards to the semi final, she should have been relatively confident with a strong record against the Frenchwoman but it was a high stake contest and the cost was a place for gold,
I had already fought with her but I was very careful because I wanted to be in the final and that's why I fought very carefully during this fight.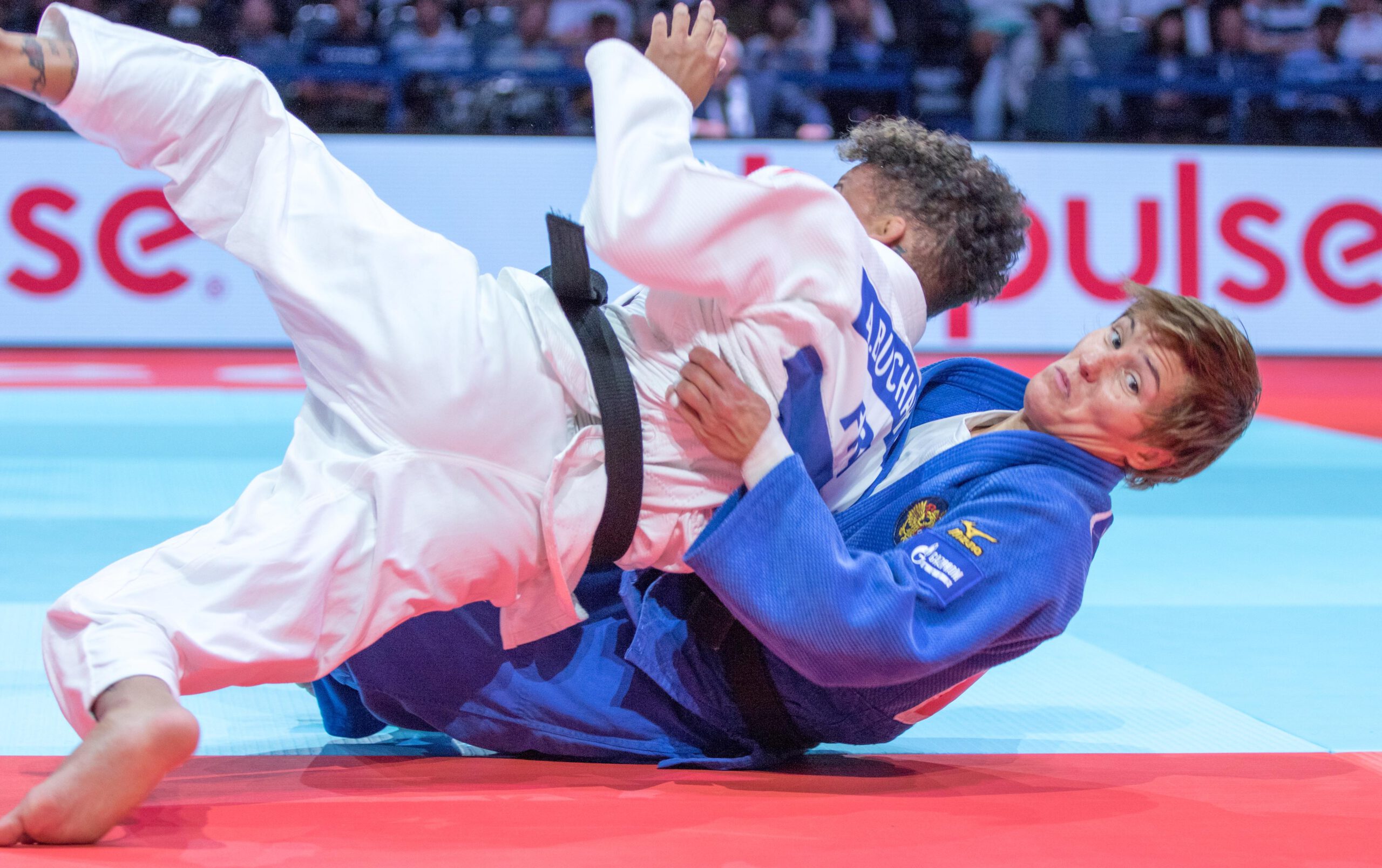 A counter attack in golden score that stunned BUCHARD secured her ticket in the highly anticipated final and of course that 300th contest, when asking what it takes to stay so strong and be at the top for so many years, the Russian told us,
First of all it is a big wish to be on the top and even though I am 30 [years old] now, I still fight the same as the younger fighters and I can say actually that I am stronger than them.
After all, age is just a number.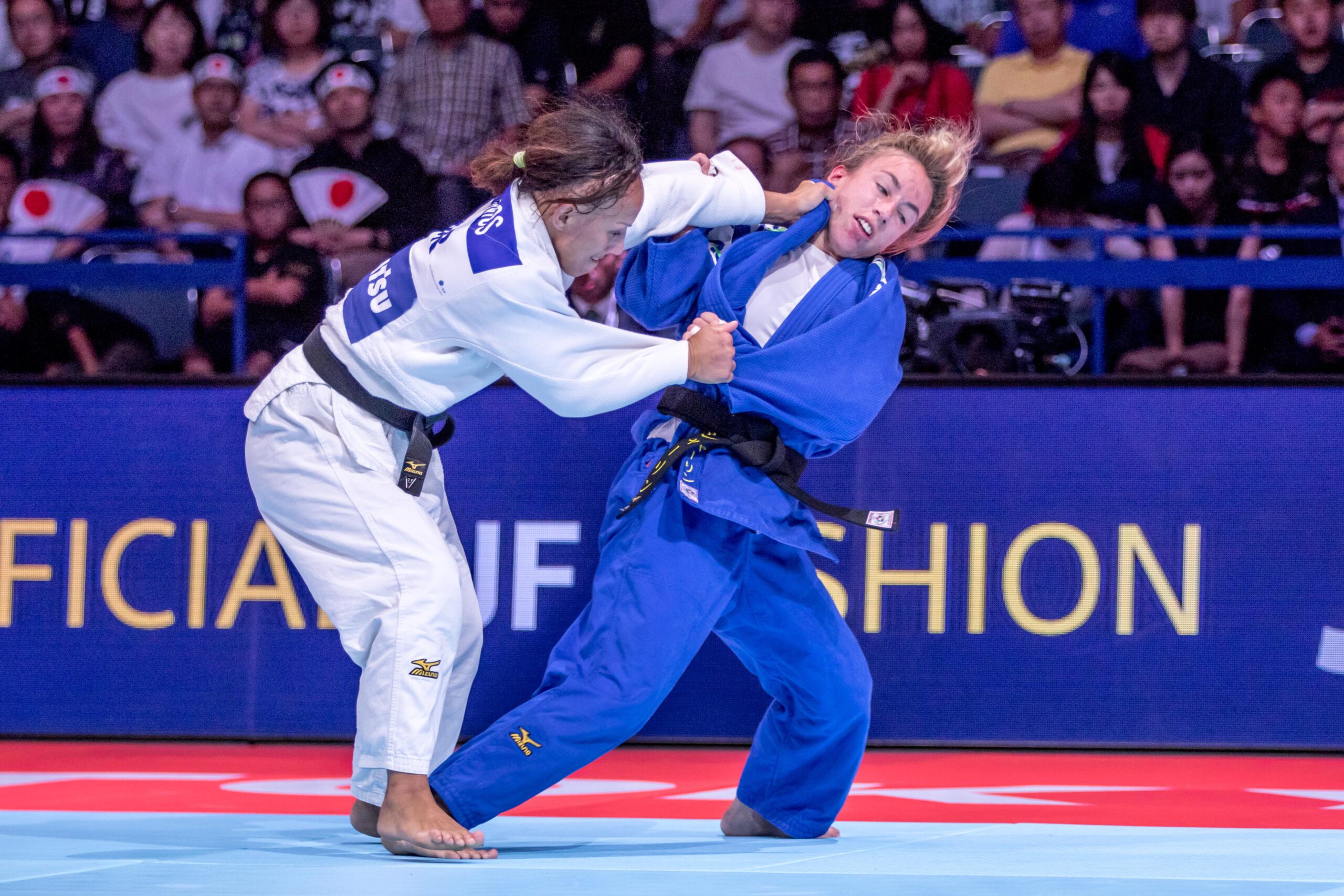 RAMOS and KELMENDI met for the bronze contest on day 2 and battled it out.
Though KELMENDI's array of titles and wins are intimidating, RAMOS did not let that deter her from fighting hard. However, her exhausting repechage against VAN SNICK made it almost impossible to bring the fight to KELMENDI.
It was a blinding day for Majlinda KELMENDI (KOS), after missing out on the 2018 World Championships, this was her last opportunity for another World medal before the Olympic Games in Tokyo 2020 where she will compete to defend her title.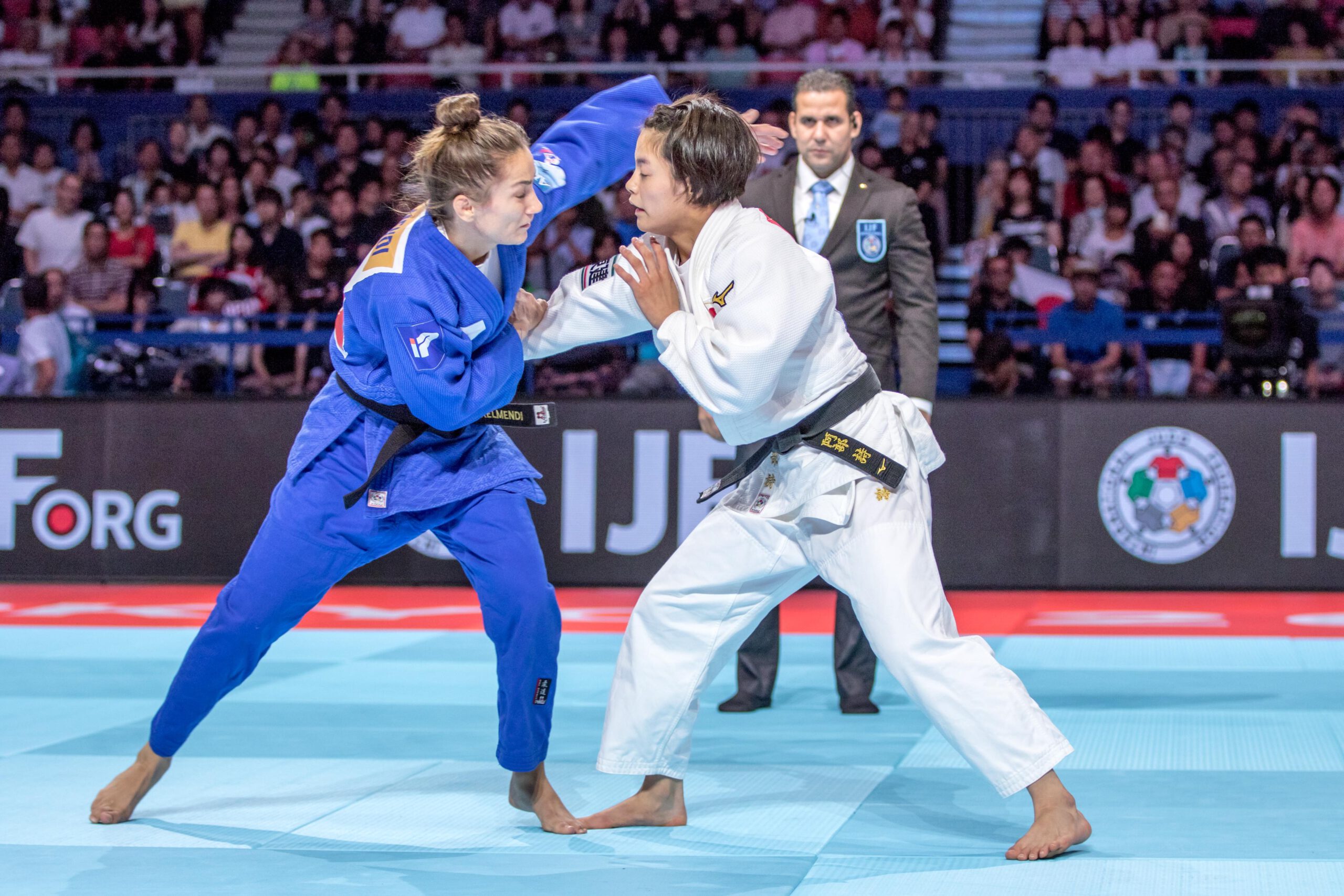 The quarter final was always going to be a tough one against SHISHIME Ai, one of the home favourites, but KELMENDI's pugnacious fighting style sent her in to the semi final against none other than the #2 seed, also of Japan, ABE Uta the current World Champion. The crowd roared tremendously as their golden girl, ABE stepped on to centre stage, the fight everyone had been waiting for, and with the home advantage, took the gold medal opportunity away from KELMENDI and sent her to the bronze fight. It was a long contest with both showing their skill sets,
It is the first time for me here in Japan, the semi final was a strong fight, I knew that it would go like this, I think we both showed good judo but it in the end someone has to win, it is sport, and that's it.
The bronze fight was a sore one for the Kosovo representative as she had only gold in mind, but she clung to the medal hope in that bronze medal contest. Unfortunately for RAMOS, a collision caused a significant bleed, leaving KELMENDI standing alone on the tatami for quite some time. The bronze medal fight did not go as well as she'd hoped given the circumstances,
I started well but when the Portuguese, Ramos, she injured the nose, to be honest I didn't feel so good, I didn't like what I saw because I have been in the same situation in Abu Dhabi and I know that this is not fair. I didn't mean it, its happens in judo so I don't know, when she came back the fight wasn't so good and so easy, not for me, not for her but I'm happy I took the medal and I apologised to Ramos for what happened to her.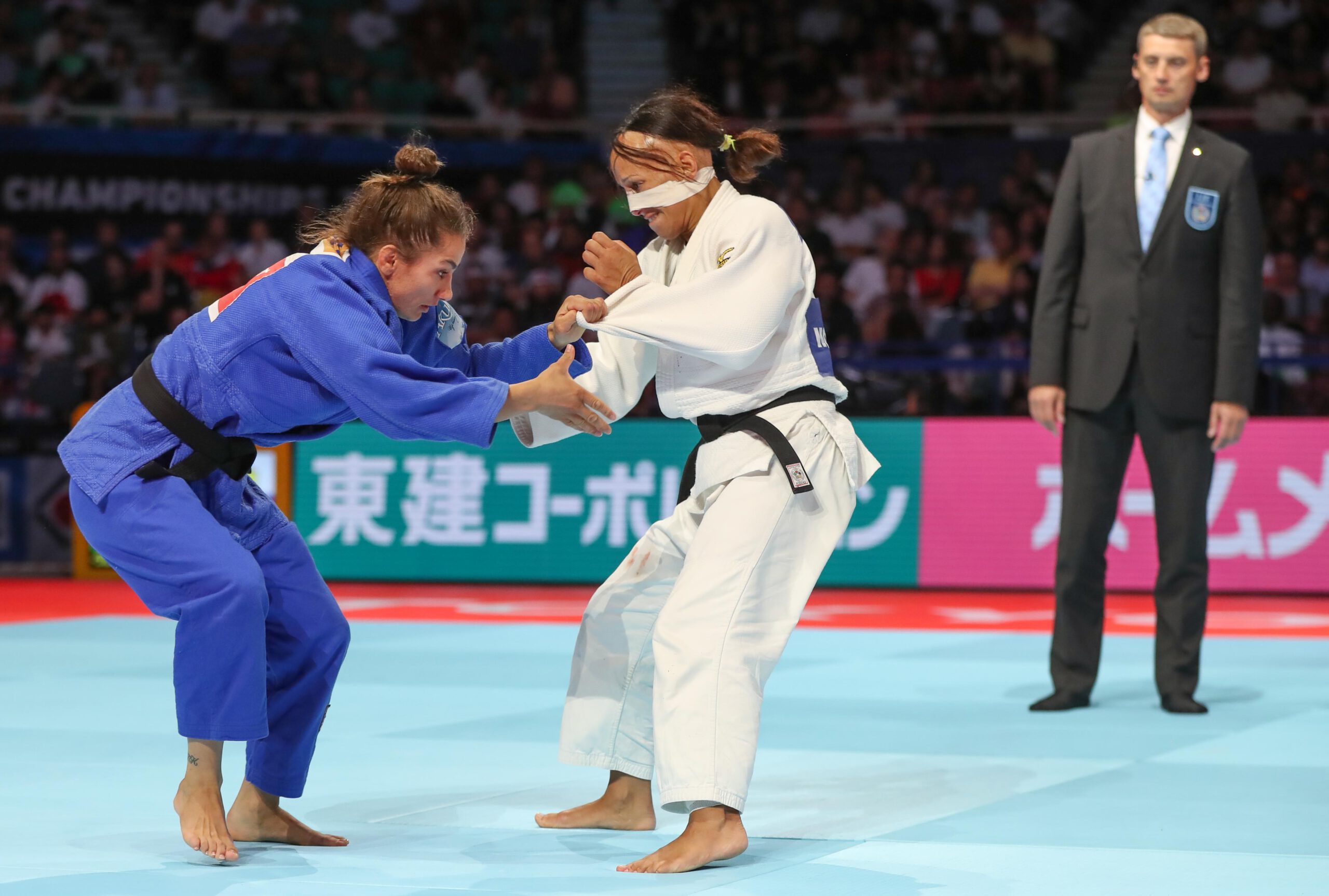 This medal win has put her in good stead for her dream, to take a back to back Olympic gold in Tokyo in 2020.
-66kg
Denis VIERU (MDA) was unlucky earlier in the year when he failed to make it to the podium in the European Games, however he has more than made up for it with his performance here in Tokyo. The 23 year-old year old has become a sensation this year with a Paris Grand Slam gold, defeating Vasha MARGVELASHVILI (GEO) in the final as well as Georgii ZANTARAIA (UKR).
VIERU managed to land on the opposite side of the draw to #2 and #3 seeds from Japan who had an almighty clash in the semi final which allowed the Moldovan to reach the semi final against KIM Limhwan (KOR).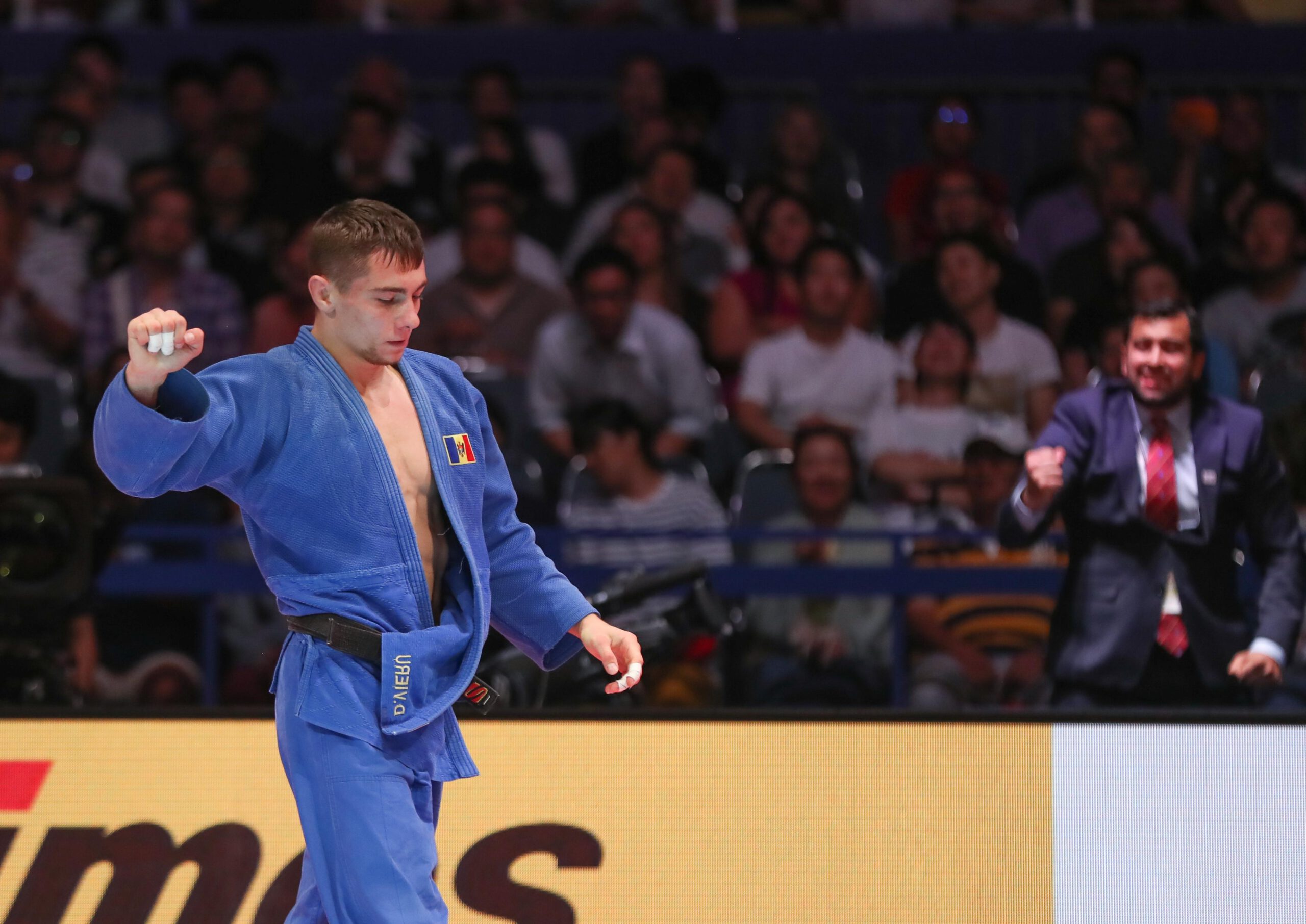 The Korean athlete had overcome the #1 seed MARGVELASHVILI before meeting VIERU, and continued his winning streak against the European elite for a place in the final against MARUYAMA Joshiro of Japan.
VIERU's success was halted, pushing him in to the bronze fight against YONDONPERENLEI Baskhuu (MGL). It can be very difficult to come back from a semi final loss when you're in touching distance of the gold but the young judoka told us,
I wanted to leave this competition with a good disposition, and a positive mind that's why I focussed a lot on the bronze fight and thats how I could win this.
So he did. Though apparently not his favourite technique in his repertoire, twice during this World Championships, he executed a devastating uchi mata variation to score ippon and take home the bronze medal.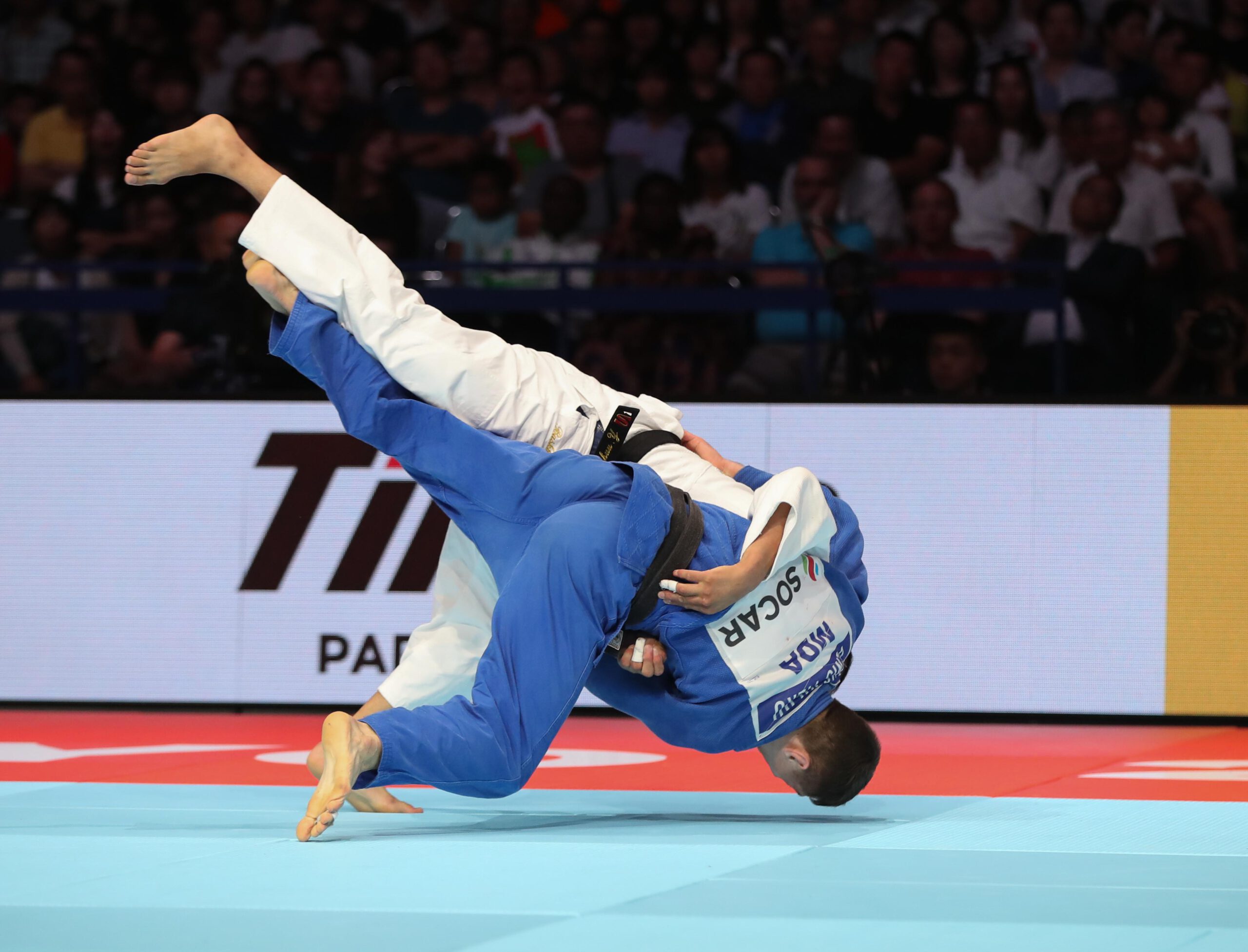 Due to his rise to fame this year with his Grand Slam victories, the pressure was on to perform and make up for the European Games, to make sure he didn't repeat his 5th place. He admits that the pressure had affected him today in his earlier rounds but also that it is just his style, to start slow then become more dynamic, and as we saw with his incredible abilities, much more dangerous.
Tomorrow we will see the -57kg and -73kg category compete in the Nippon Budokan with some unseeded champions which makes it impossible to predict the medal outcome. The preliminaries will start again at 10am local time and final block 7pm.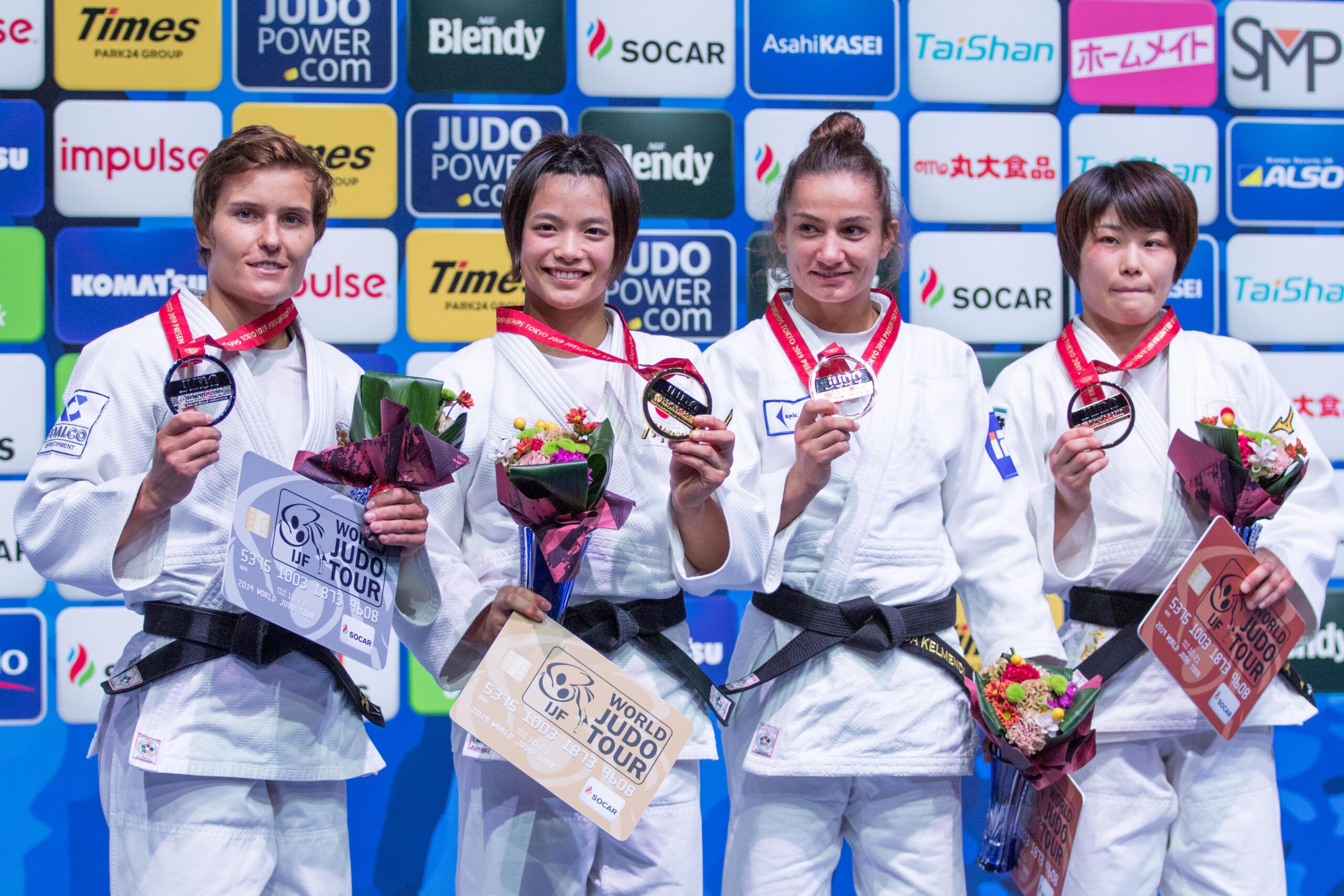 -52kg Medallists 1. ABE Uta (JPN)2. KUZIUTINA Natalia (RUS)3. KELMENDI Majlinda (KOS)3. SHISHIME Ai (JPN) – Rafal Burza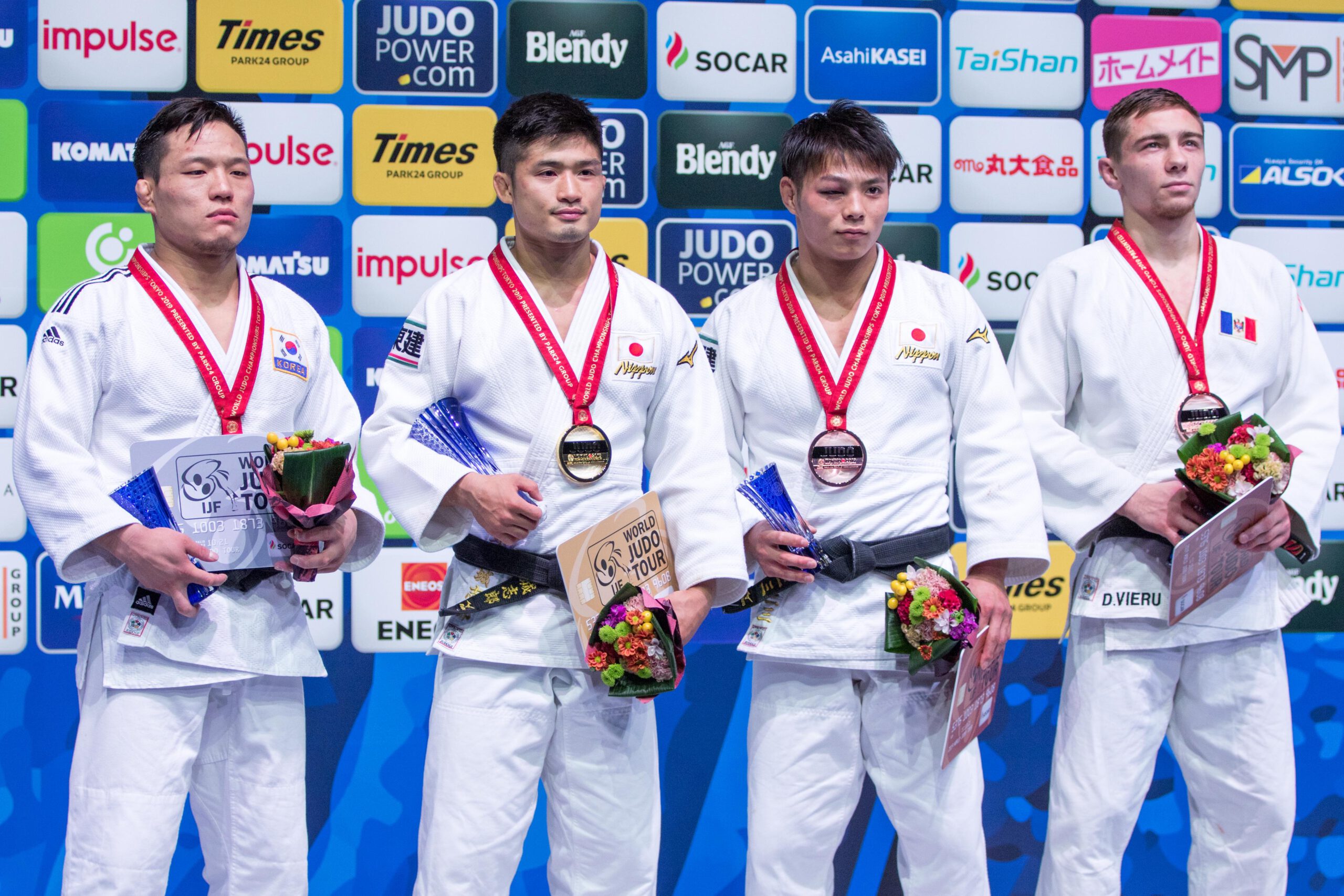 -66kg Medallists 1. MARUYAMA Joshiro (JPN) 2. KIM Limhwan (KOR)3. ABE Hifumi (JPN)3. VIERU Denis (MDA) – Rafal Burza
Judoka
Author: Thea Cowen
---