In the -52kg category we may have been missing a few of the top seeds including Amandine BUCHARD (FRA) and Odette GIUFFRIDA (ITA) but that didn't affect the level of exciting performances delivered by these World Championship athletes.
Following on from yesterday's success was Spanish judoka Ana PEREZ BOX who put in a lifetime best performance and fiercely made her way to the final against SHISHIME Ai (JPN). The preliminary rounds were fought methodically, her game plan well thought out and rehearsed with her coaches. Coming to meet her in the semi final was Fabienne KOCHER (SUI) who has made her mark as a senior competitor in this cycle. It was a difficult contest for Perez with left handed athletes proving difficult for her, but a dynamic seoi age in golden score secured her a place in the final.
Kocher picked herself up and moved in to the bronze fight, confident in her ability to medal but needed to defeat Joana RAMOS (POR) to take the medal. Again it was a golden score situation for Kocher and she quickly realised this was a tactical fight which she controlled and was able to win on penalties. Budapest has become quite a special place for the Swiss athlete, her first Grand Prix, Grand Slam and world medal, all taken here in Hungary.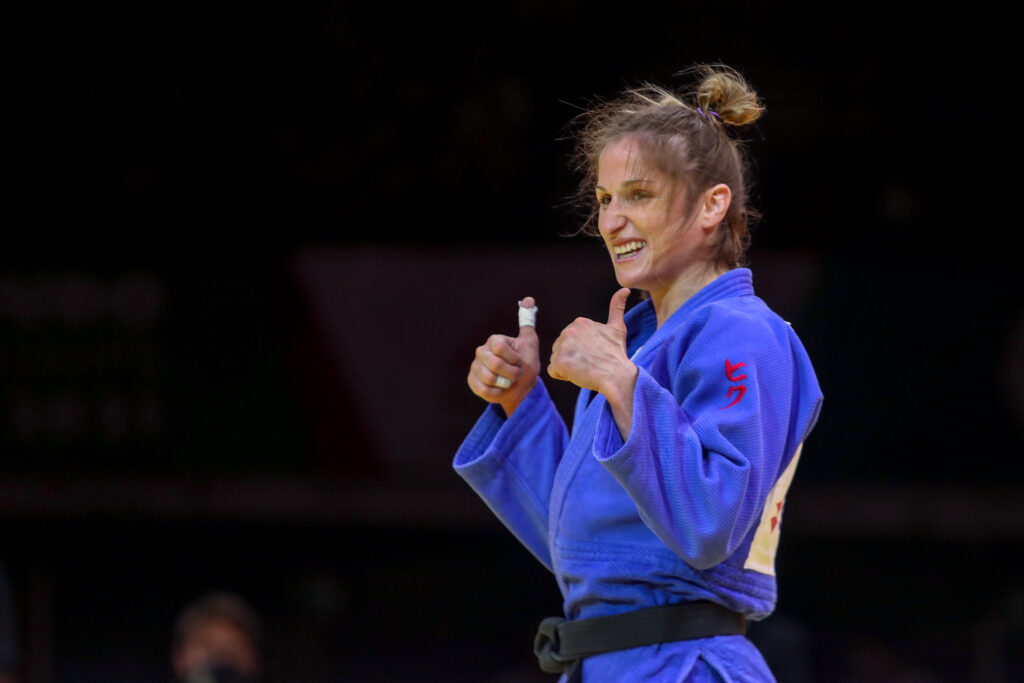 In the other bronze contest, Gefen PRIMO (ISR) was also fighting hard following some tough head to heads throughout the day, losing out only to Kocher in the quarter final. Though Primo's opponent has proven herself worthy by taking major medals on the tour, maturity was on the side of the Israeli. Having trained with her previously she knew what to expect and that it would be a case of controlling the kumi kata first and foremost. Attempts were made to win in a positive manner but to no avail for either athlete. Ending on penalties – not always the way an athlete wants to finish of course – Primo was still delighted that she had earned her first world medal.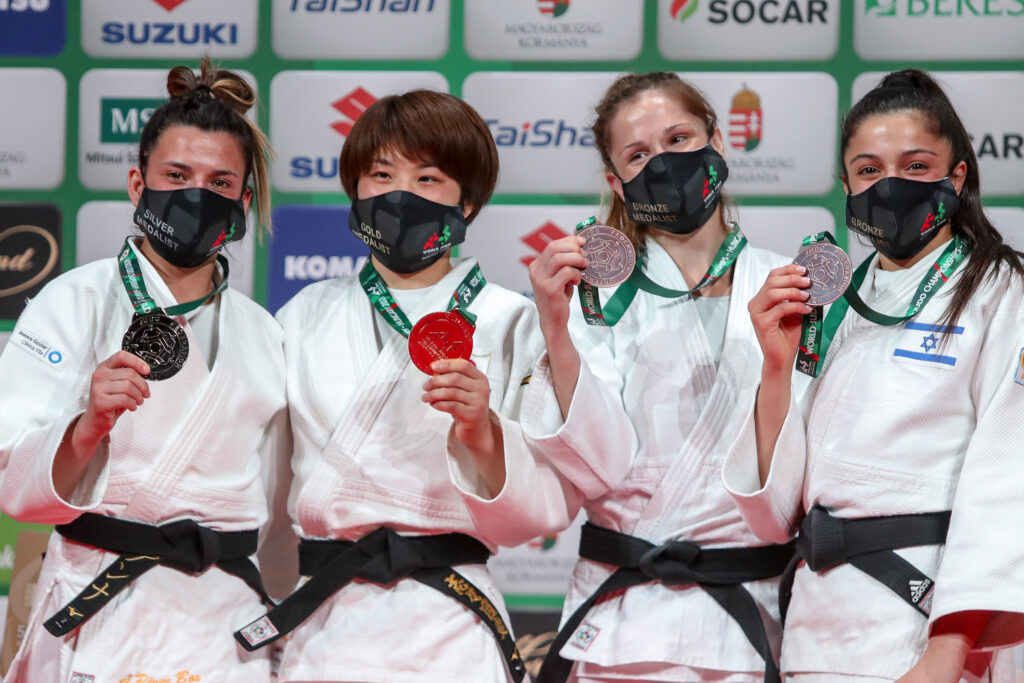 In the -66kg category there were some shocking first round exits for finalist favourite Vazha MARGVELASHVILI (GEO) and Georgii ZANTARAIA (UKR) who became world champion of the -60kg category 12 years ago. Surprises out of the way, expectations were of course high for the reigning world champion MARUYAMA Joshiro (JPN) who made his way to the final against European superstar, the current European champion, Manuel Lombardo (ITA). The young Italian – who incidentally cares not about age – had sights set on a world title today. In 2018 he cleaned up as a junior, taking both the European and world title and only a year later an IJF Masters gold.
His determination and conviction matches his achievements which also meant that a loss in the final resulted in tremendous disappointment, despite a brilliant performance the entire day, final included, but his personal expectations had not been met.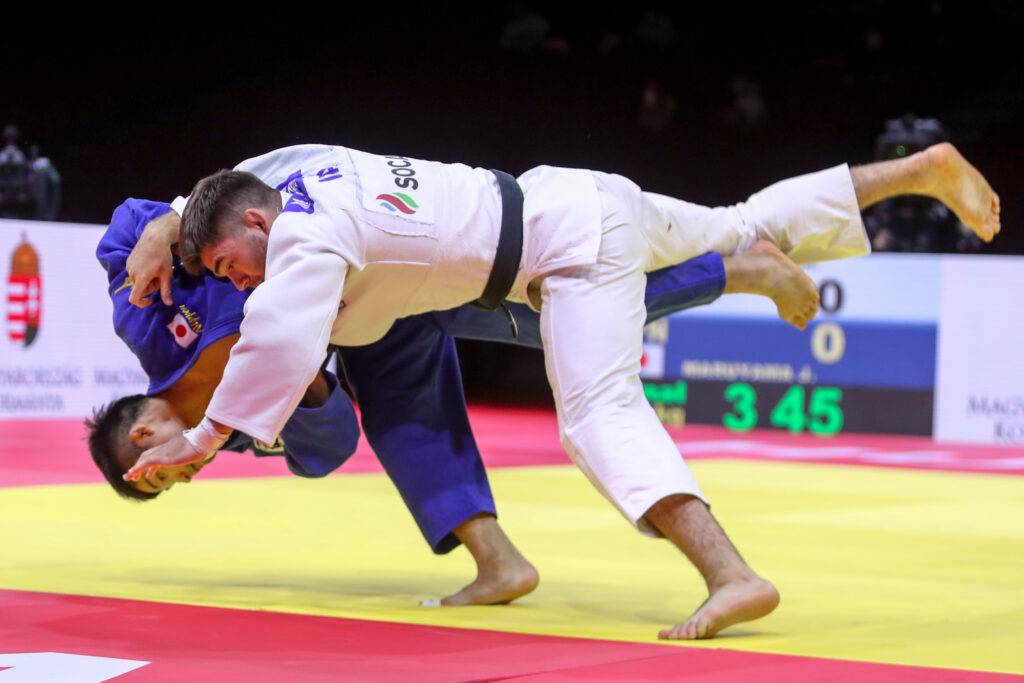 Admittedly his preparation hadn't been his best with niggling injuries which are now put to rest, but his technical ability had not been affected and still impressed his fellow athletes and judo fans. The fact is, in the Olympic Games it won't be Maruyama that he must contend with, it will be a potential rematch against ABE Hifumi (JPN) who he suffered a contested loss to in the 2019 World Championships in Tokyo, a widely discussed contest.
Europe didn't stop there in the -66kg category, we were given a great match up for the bronze medal between Orkhan SAFAROV (AZE) and Yakub SHAMILOV (RJF). The former first suffered at the hands of Maruyama, though it was a very close contest, the winner was the Japanese which sent Safarov to Shamilov who had performed sensationally in his repechage contest against Dzmitry MINKOU (BLR).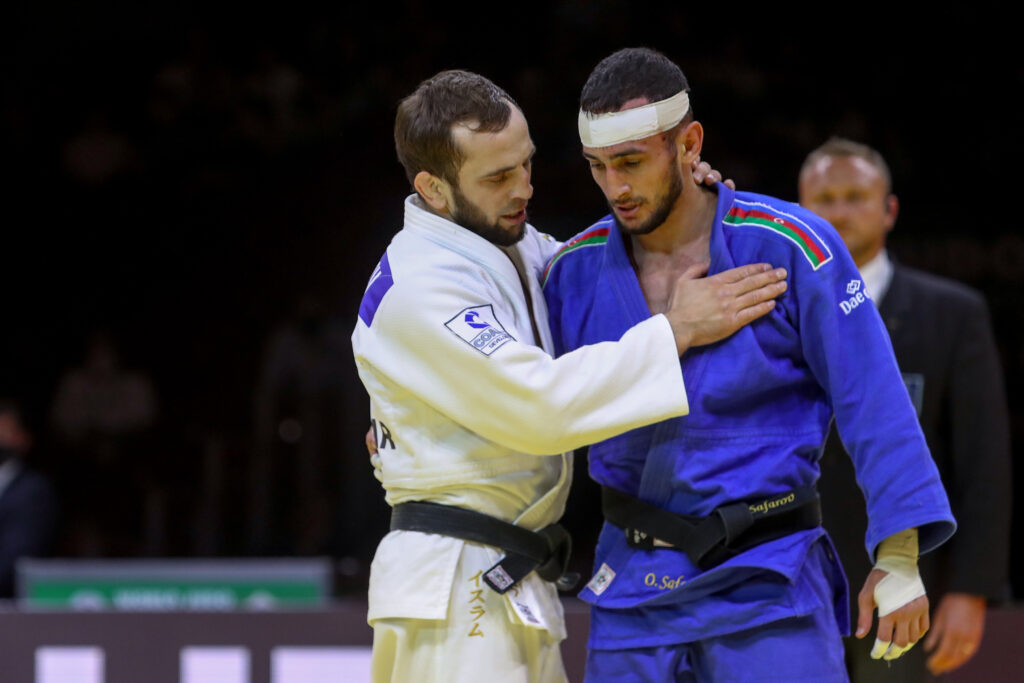 Both had given their all and either were capable of the medal, leading the contest in to golden score as neither were willing to give up easily. The pair know each other well, both having been on the circuit for some time, so it became a waiting game, a mistake from one would result in the success of the other. Fortunately for Shamilov, it was his time to take a world medal and he countered a weak attack from the Azeri.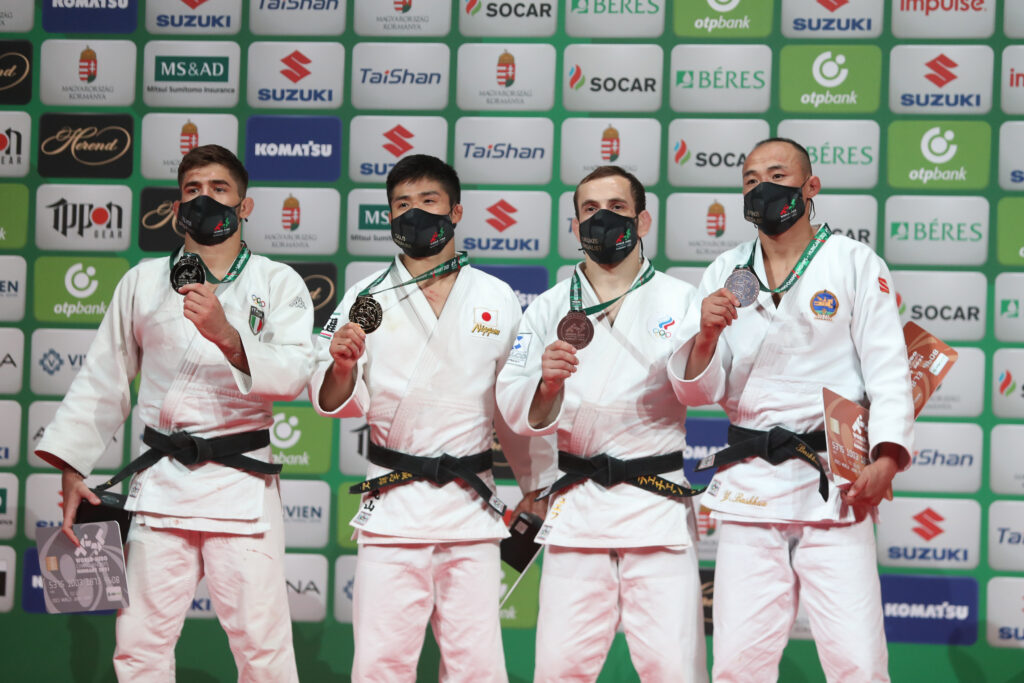 With Olympic selections still in the air for some federations, this is the final qualification event, forcing decisions to be made which will effect a few of our medallists today and during the remainder of the week.
Judoka
Author: Thea Cowen
---