-40kg TOMANKOVA (SVK) v ERTEM (TUR)
Though there was a great deal of action in the first final of the day between Patricia Tomankova (SVK) and Zilan Ertem (TUR), in the end it was the latter that took gold as she had an edge on her opponent. The Slovakian couldn't keep up with the intensity of Ertem and picked up three shidos, awarding Turkey the first title of the tournament.
-50kg MOTOLY BONGAMBE (FRA) v GUETTARI (FRA)
It was a tense all-French final in the -50kg category. On paper there is not a great deal of difference between the two, coming in as the #2 and #4 seed today. Both were on the attack and with similar styles but a swift change in direction from the slightly lower ranked Yahn Motoly Bongambe brought about his European title. Unfortunately for Kais Guettari he defended too well against his opponents uchi mata, only to feel the full force of ko soto. In the end it was a very good day for team France in the lightest of the male categories. 
-44kg WANDEL (NED) v ANNIS (FRA)
Both Vera Wandel (NED) and Morgane Annis (FRA) came out all guns blazing but the pair also demonstrating their defending capabilities. With a minute and a half to go, Wandel secured a grip that Annis simply couldn't escape, leading to a waza ari-scoring o uchi. The transition was seamless and a tight sangaku turn gave the Dutch the opportunity to hold for only ten seconds to take the title. 
-55kg ORUJZADE (AZE) v JEREMIC (SRB)
The respective teams certainly brought the Intersport hall to life in this final for Shahin Orujzade (AZE) and Matija Jeremic (SRB), though the strength and favour was certainly lying with Orujzade who took gold in the Bucharest European Cup last month. The number four seed worked tirelessly today and was deserving of his gold medal, but it did not come easy. Winning his final with osaekomi, the Azerbaijani struggled to keep his opponent tied up and he almost escaped in the final seconds, the last ounce of strength came from the support of his team and coaches.  
-48kg BABULFATH (SWE) v VALIYEVA (AZE)
Aydan Valiyeva (AZE) had a title to defend today in the -48kg category but Tara Babulfath of Sweden also wanted to leave with a gold this year after having to settle for silver in 2021 when she was in the -44kg weight class. Both have very similar styles, but with the left versus right situation were finding themselves at a stalemate, despite the hard gripping and ashi waza set ups. However with only 30 seconds to go, Babulfath scored a waza ari to become the new -48kg cadet European champion, and was able to celebrate with her family watching over. 
I'm really proud with my gold, every time I have trained since last year, that silver has been in my mind. I trained for a short period of time in Tata (Hungary) with Valiyeva so I knew her a little but I have also been training in Valencia which has been really great. Today I had my family with me as well and they are such a big support and really do as much as they can for me.
-60kg MAJOR (HUN) v IMRANOV (AZE)
It didn't take Nizami Imranov 30 seconds to put a score on the board. Major Adam of Hungary tried to rectify the situation and was strong in his newaza skills but his Azerbaijani opponent managed to escape. A minute later, Azerbaijan were celebrating their second gold after a waza ari-scoring tomoe-nage concluded the contest. Imranov has been on a roll and this gold made a hat-trick for him following golden performances in Fuengirola and Strasbourg. 
This final strike from Imranov ensured that the young team from Azerbaijan finished top of the medal table earning two gold, one silver and one bronze in total. They were followed by France, Turkey and Sweden in the standings today.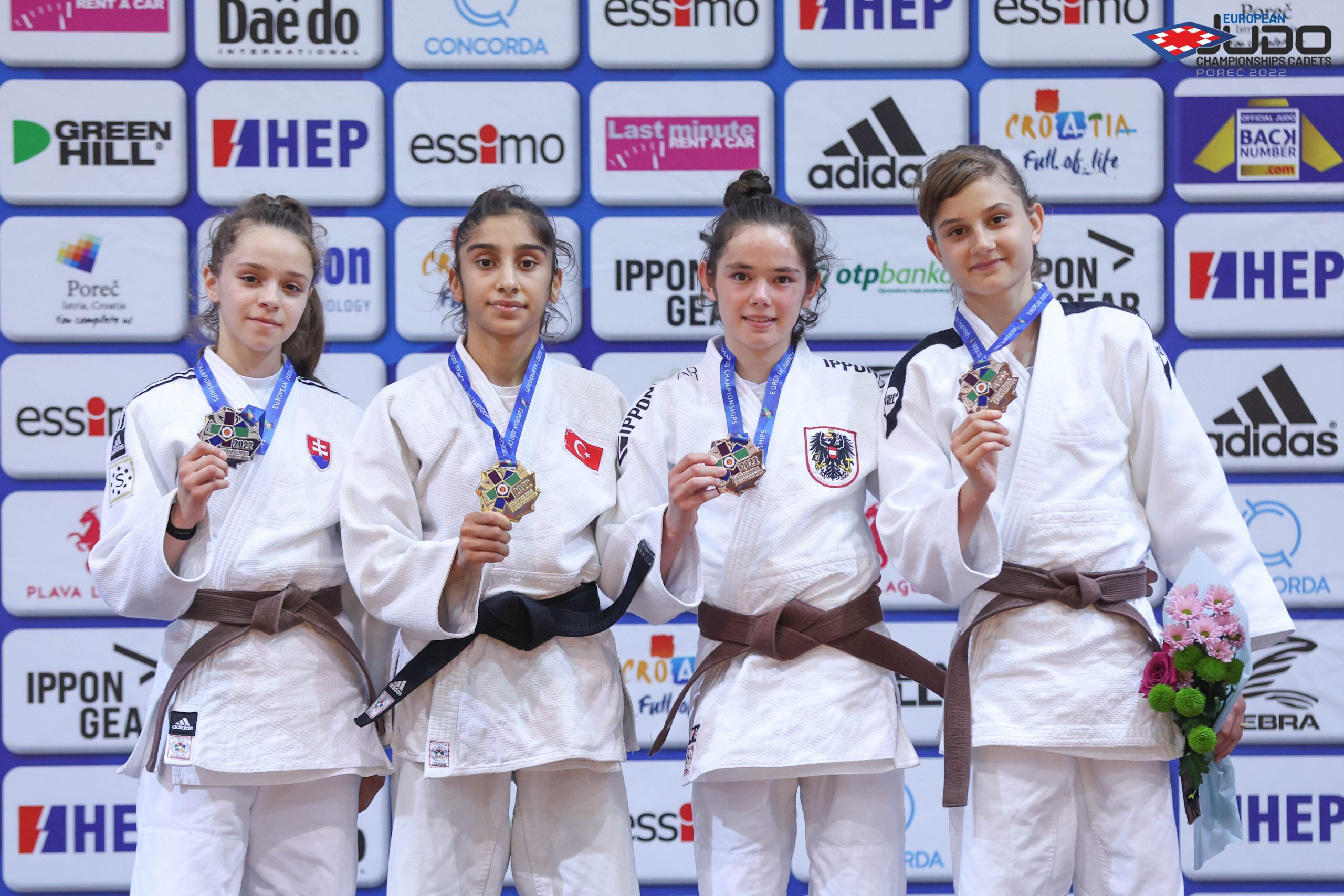 -40kg Medallists 🥇ERTEM Zilan 🇹🇷 🥈TOMANKOVA Patricia 🇸🇰 🥉AUER Nina 🇦🇹 🥉PROLIC Natalija 🇷🇸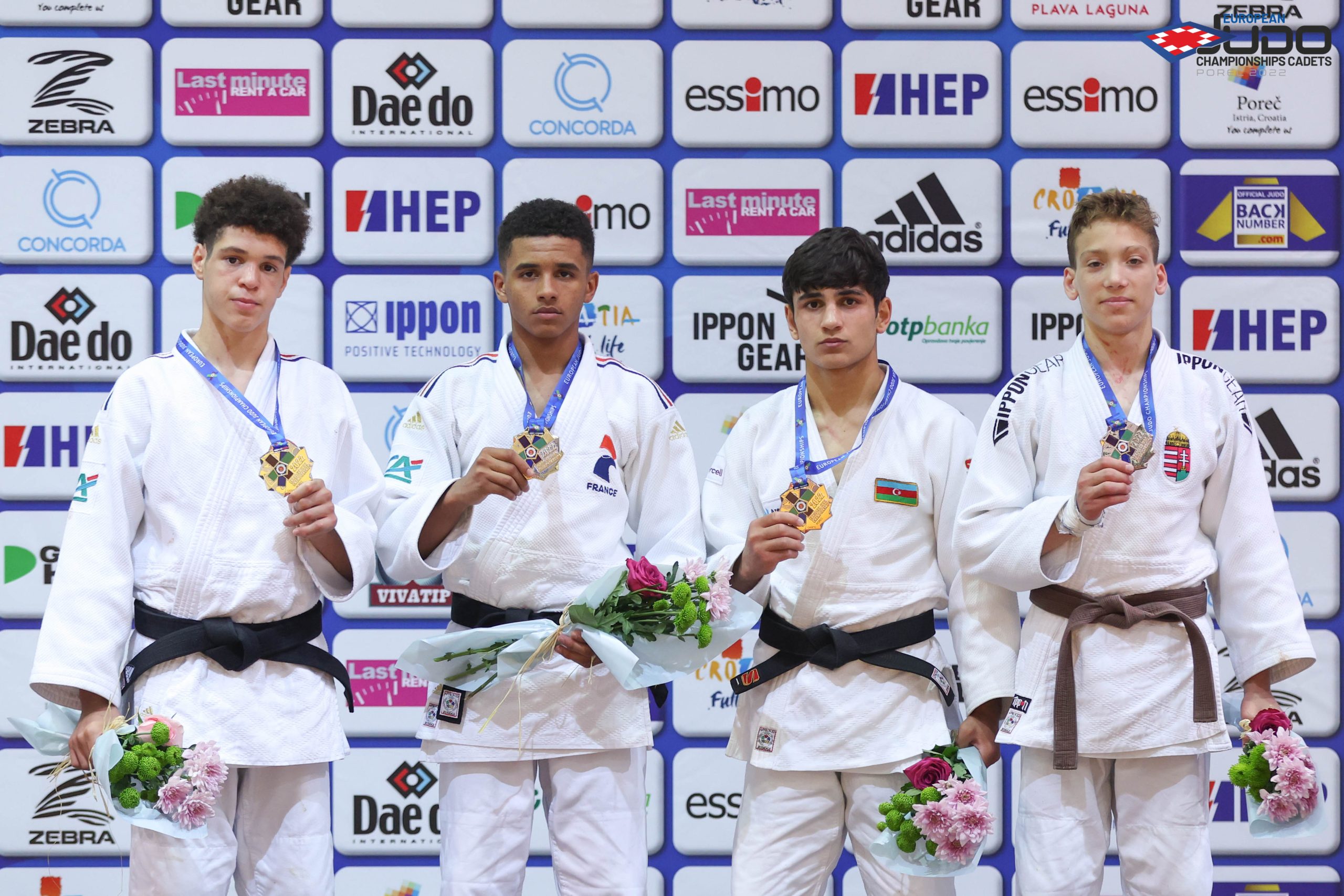 -50kg Medallists 🥇MOTOLY BONGAMBE Yahn 🇫🇷 🥈GUETTARI Kais 🇫🇷 🥉MAMISHOV Mahammad 🇦🇿 🥉KOLLAR Sebestyen 🇭🇺
-44kg Medallists 🥇WANDEL Vera 🇳🇱 🥈ANNIS Morgane 🇫🇷 🥉SZELECZKI Szabina 🇭🇺 🥉KORCAKOVA Marketa 🇨🇿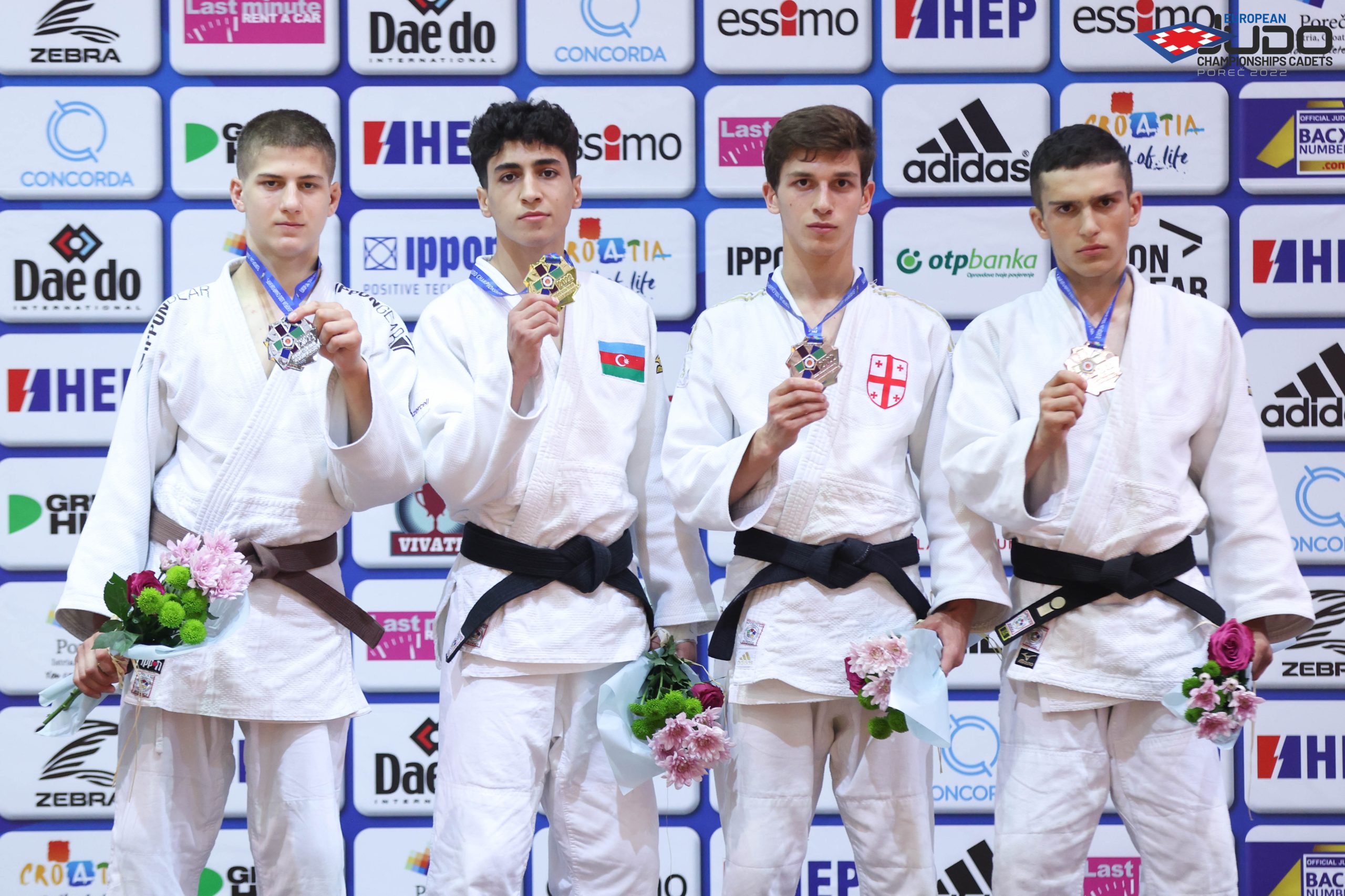 -55kg Medallists 🥇ORUJZADE Shahin 🇦🇿 🥈JEREMIC Matija🇷🇸 🥉LOMITASHVILI Daviti 🇬🇪 🥉AGHASYAN Vahe 🇦🇲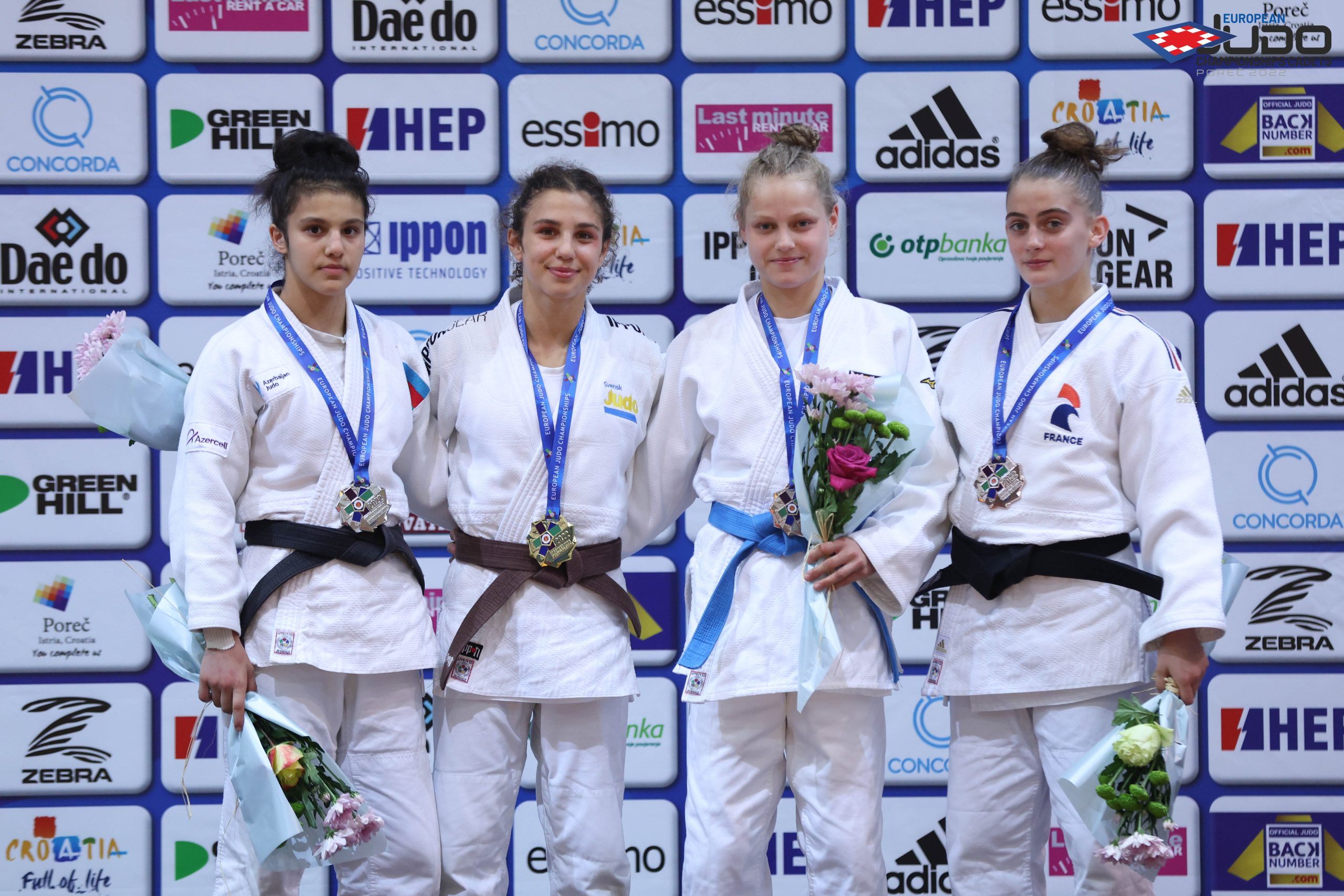 -48kg Medallists 🥇BABULTATH Țara 🇸🇪 🥈VALIYEVA Aydan 🇦🇿 🥉MECKLENBURG Tabea Nika🇩🇪 🥉POULANGE Alyssia 🇫🇷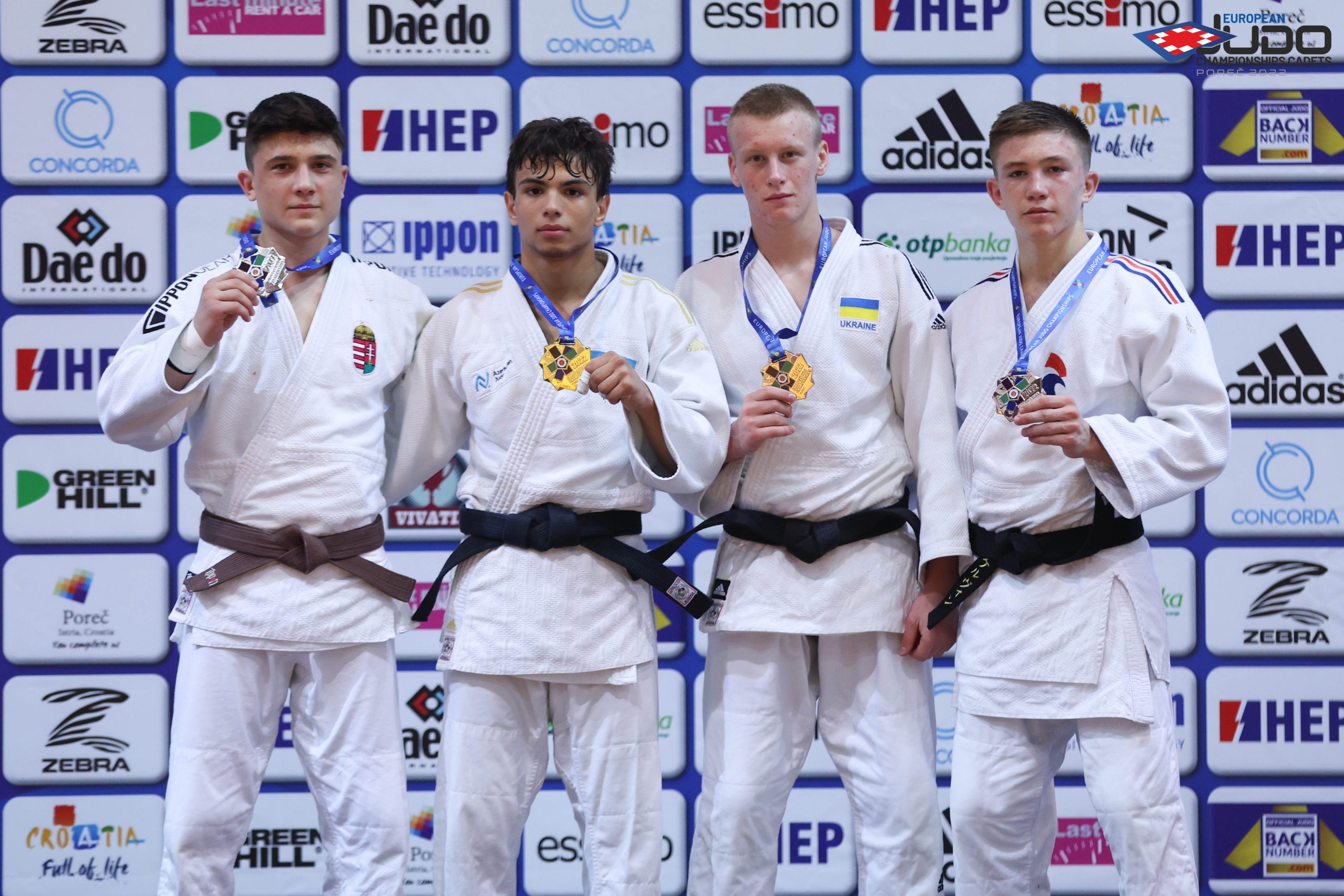 -60kg Medallists 🥇IMRANOV Nizami 🇦🇿 🥈MAJOR Adam 🇭🇺 🥉VISKOV Nazar 🇺🇦 🥉RAY Kelvin 🇫🇷
Judoka
Author: Thea Cowen
---