The second and final day of the 2017 European Club Championships – Europa League saw Flam91 (FRA) celebrating their glory in Wuppertal, Germany. To achieve such as, they had three matches. The day started off a little risky for this particular French team when faced TSG Backnang (GER). After the first four contest the scoreboards flashed a 2:2 result, with Santa Pakenyte and Luise Malzahn left to face each other.

Flam91 team benefited of the requirement of the Lithuatian fighter, Pakenyte, as she won the decision-making score for her team. Next up was the semis against New Stream (RUS) where the French team left no space for error and entered the final with a 5:0 resolve against the Russian team. In the final, they faced Moenchengladbach (GER) where yet again Flam91 showed incredible determination and ended their final match of the day with a 4:1 overall outcome. As the result of today, the following women teams will have the chance the step up to the Golden League next year: Flam91 (FRA), Moenchengladbach (GER), Fiamme Gialle Roma (ITA) and JC Vinkovci (CRO).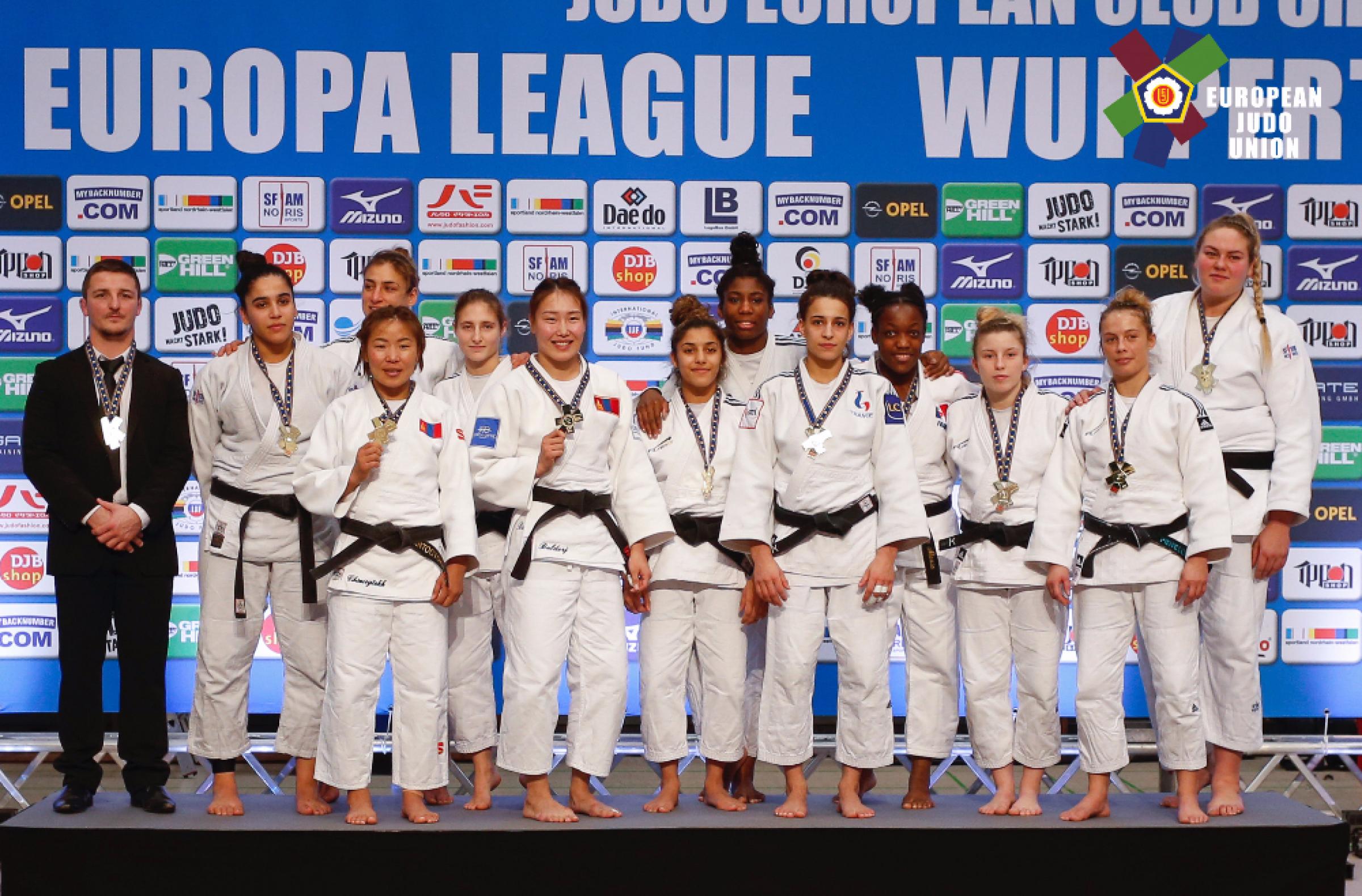 Gold Medal: FLAM 91 (FRA) – Carlos Ferreira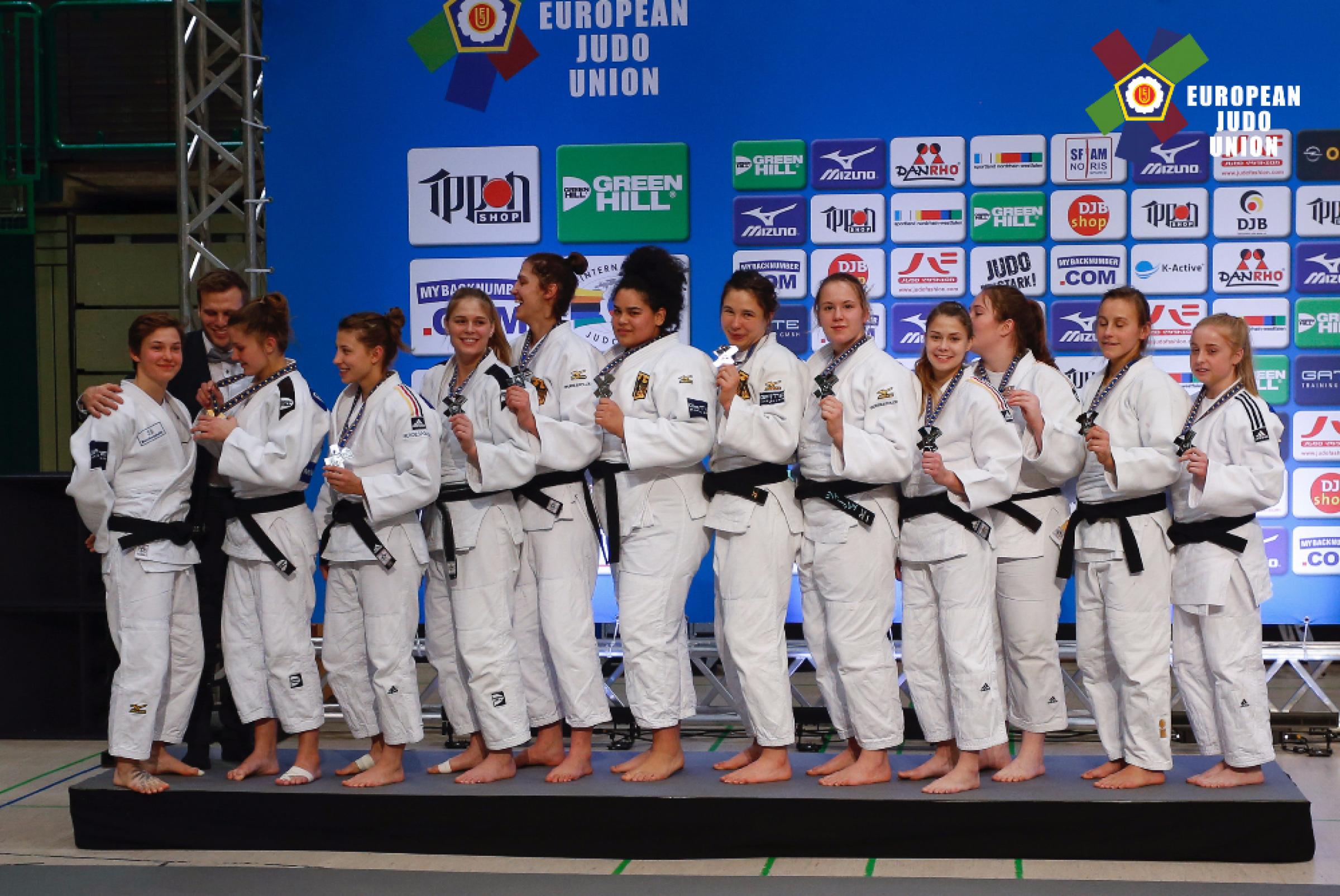 Silver Medal: MOENCHENGLADBACH (GER) – Carlos Ferreira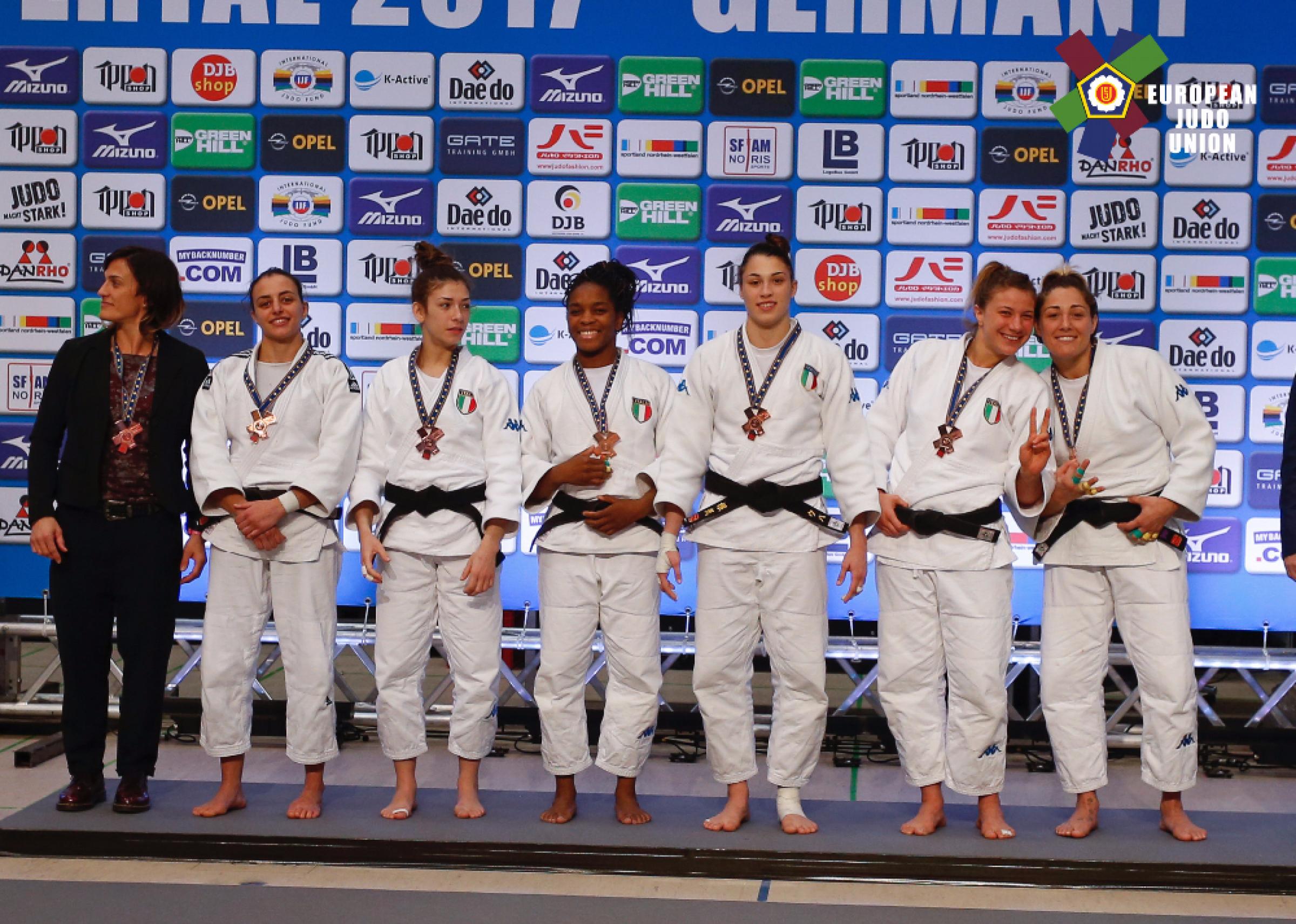 Bronze Medal: FIAMME GIALLE ROMA (ITA) – Carlos Ferreira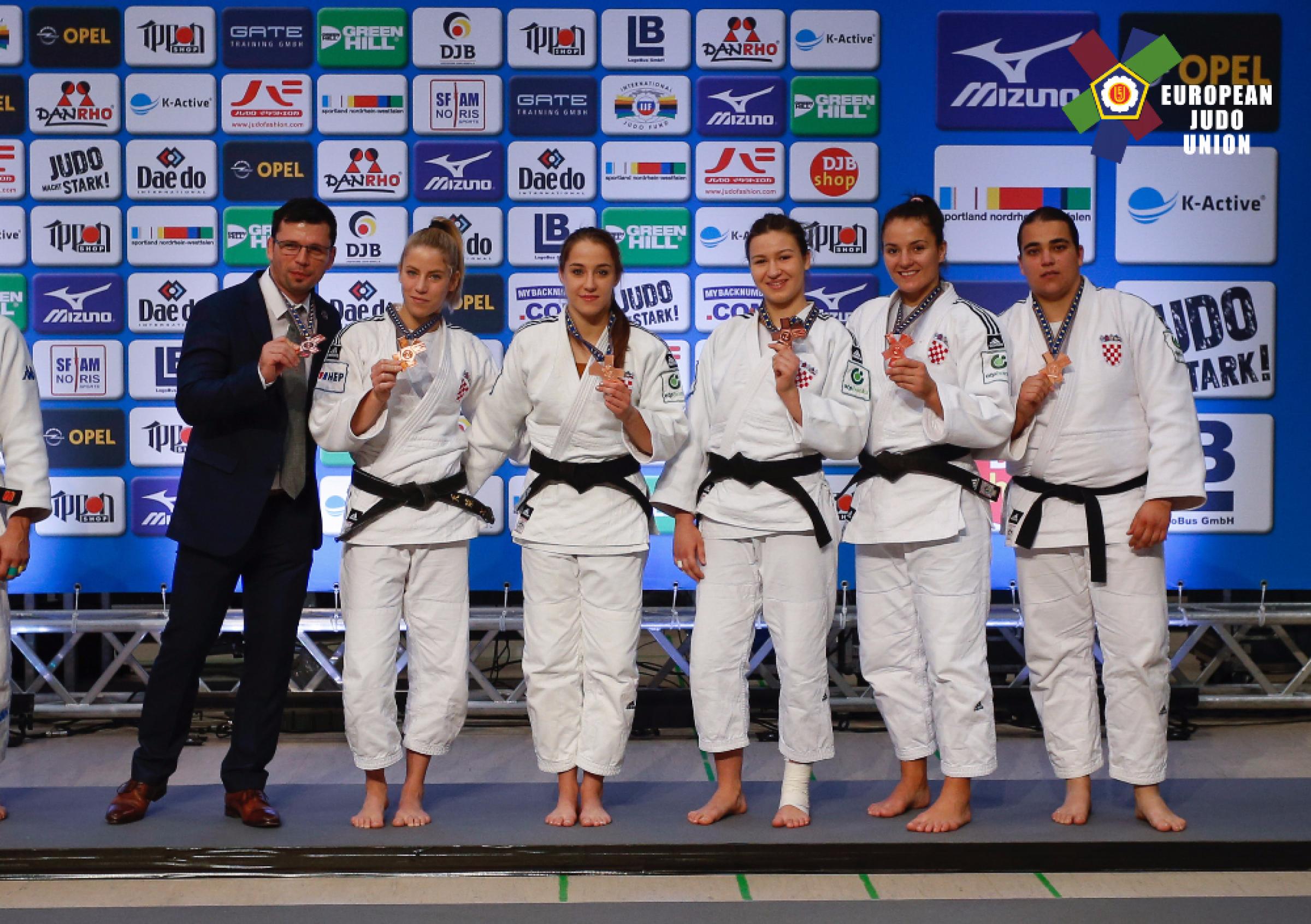 Bronze Medal: JC VINKOVCI (CRO) – Carlos Ferreira
Highlights
INTERVIEW: Leroy Baptise – FLAM91 COACH
How does it feel to be European Club Champions for 2017?
"I don't know right now. I hoped that we would make it the podium, was not sure for the gold, but really wanted to make it to the Golden League next year."
Was there a moment today, when you felt it was the turning point for your team to win?
"Yes, when our U52 player, former European Champion BONNA Pénélope won her match in our semi-final against the Russian team, New Stream. They had a strong team, so when she won, I knew we could get the gold."
Although it is always a team effort, were there any stand out performances in your team today?
"Yes, there was many, but I think HARACHI Sarah fought very well against some tough opposition and GAHIE Marie Eve was impressive, as some of opponents were some of the highest females in the World."
What's next for Flam91?
"Well as a club we plan to work and support our men's team to qualify to compete in the European Club Championships next year. For our female members, we now would like to be Golden League medalists next year."
---
Playlist
Judoka
---