The Russian national team seized a confident leadership in the European Judo Cup in Orenburg past weekend, winning ten gold, eight silver and fourteen bronze medals. Belorussia and France followed on the list.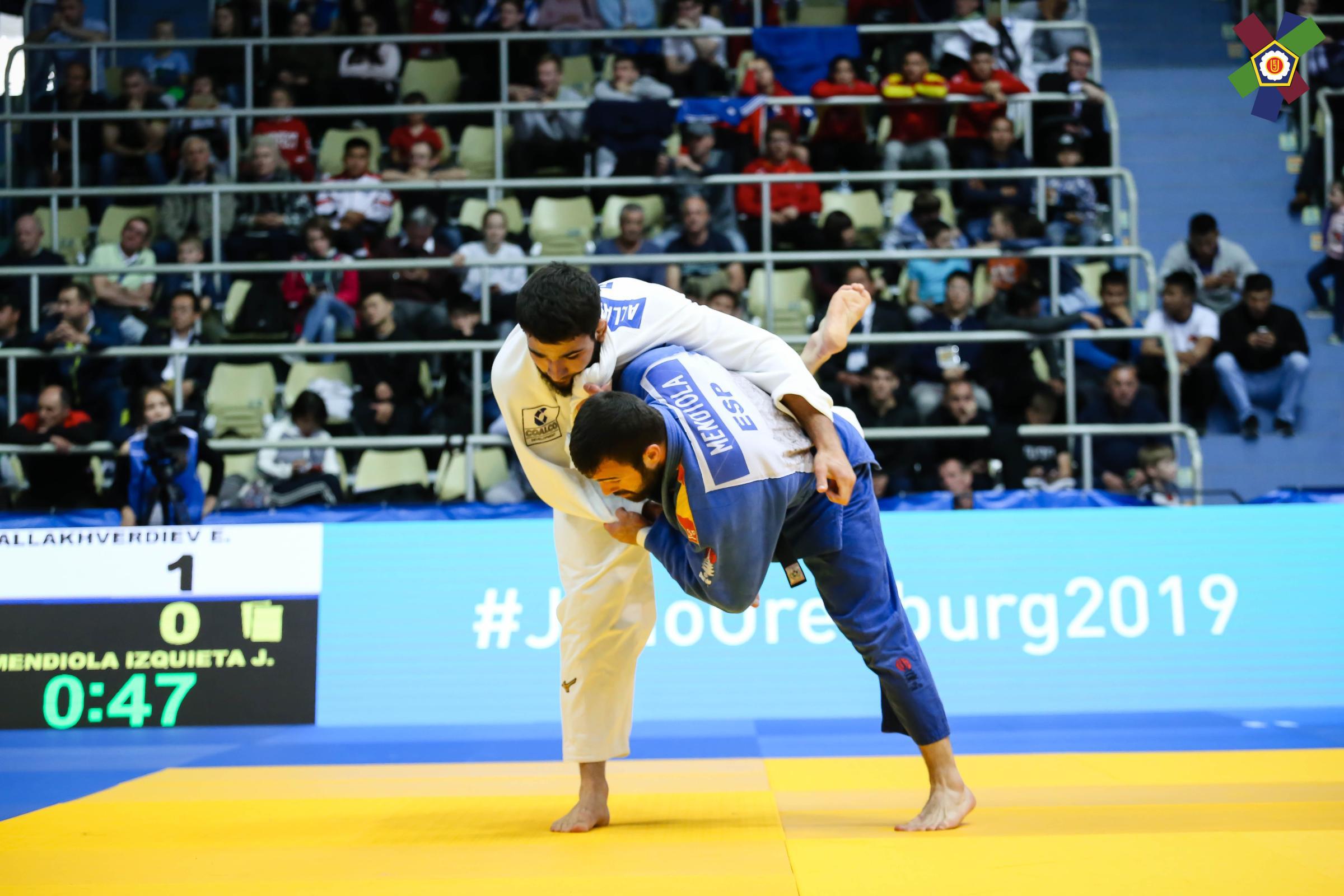 On the first day of competition, Russian representatives climbed five times to the highest step of the podium. Gold medals won by Ayub BLIEV (-60kg), Murad CHOPANOV (-66kg), George ELBAKIYEV (-73kg), Victoria BAIDAK (-57kg) and Sofia MATATOVA (-63kg). French athlete, Marine LHENRY, who defeated Daria PICHKALEVA in the final of the -48kg category, managed to press the Russian judoka to the second spot of the podium. The -52kg category saw an all Belarus final with Alesya MLECHKO and Ksenia DANILOVICH, with the latter winning gold. All of the finals went into golden score, with the exception of the -57kg category where Victoria BAIDAK coped with Austria's Asimina THEODORAKIS in less than a minute, producing a beautiful throw to complete her day.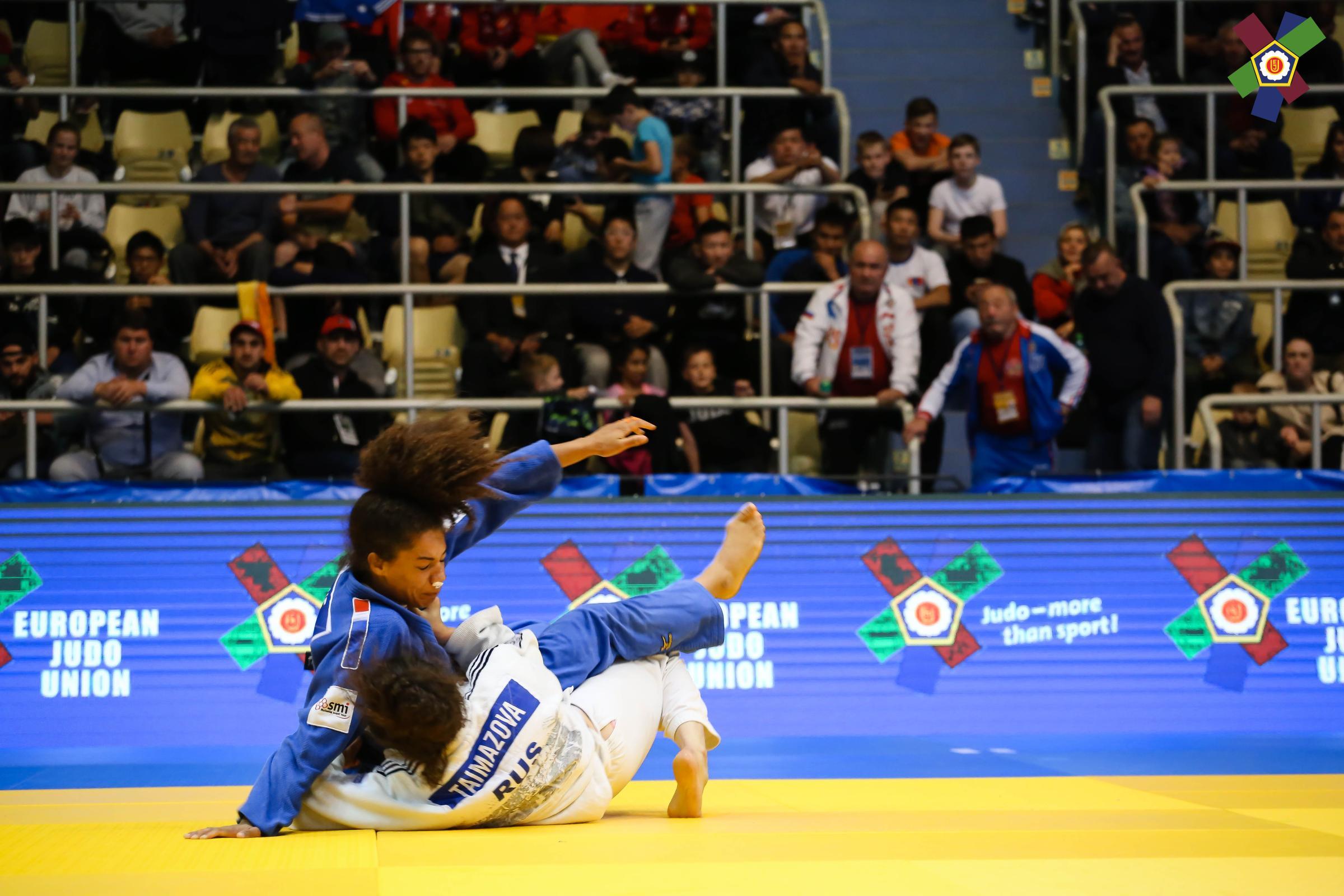 The second day's highlight was the final in the -70kg category, in which Madina TAYMAZOVA (RUS) faced Melissa HELEINE (FRA). The pair of them were definitely the owners of the most magnificent hairstyles at the tournament. Nevertheless, Heleine dominated the first half of the contest actively and caught her Russian opponent in error securing a waza-ari score. Within the remaining two minutes, Taymazova even up the score board and at the beginning of golden score she held the French judoka for ippon.
At first, Heleine acted more successfully. It's good that by the end of the fight I managed to adjust to her style; Madina Taymazova shared her impressions of the fight.
The two bronze medal contests in the -81kg category delivered the extremes, with Muso SOBIROV (UZB) defeating Miguel ALVES (POR) within 12 seconds, whilst it took 12 minutes for Pavel BERLIN to defeat Artem USTEMIROV and claim another hardwear for the Russian team. Congratulations to all medallists.
---