On the second day of the Prague European Open 2023, the number one seeds were here to make a point, only two of the seven categories didn't have the top ranked athlete in the final.
Lachlan MOORHEAD (GBR) started the trend in the -81kg category and moved through his pool and half of the draw with his signature yoko otoshi, and meeting him in the final will be Giacomo GAMBA (ITA), the number three seed in the category who displayed a great repertoire of techniques throughout the day, securing his place in the final with a stunning uchi mata against Tim GRAMKOW (GER).
He continued with this uchi mata campaign, scoring against Moorhead in the first half of the contest which was enough for the Italian to earn his first continental open gold medal.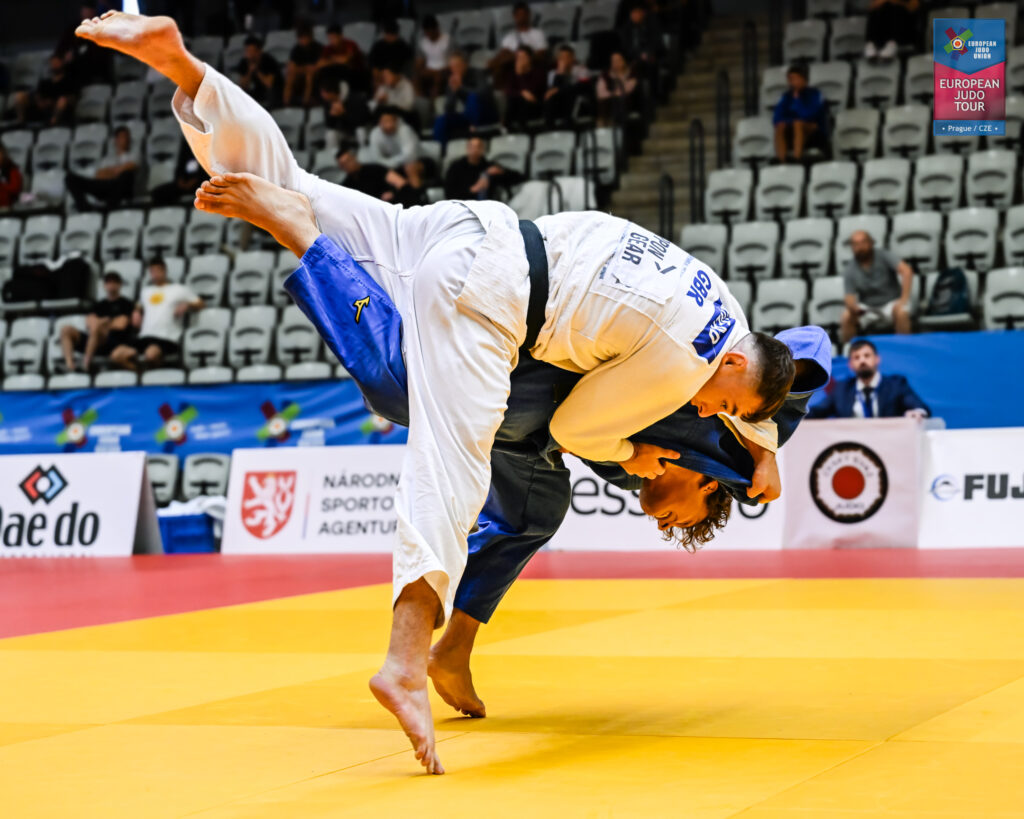 In 2016, my current coach, [Matteo] Marconcini won here and I hope to be successful like him, and to be strong. I felt relaxed today and comfortable, this is what I prepare for, this is the game and I'm very happy with my performance and my first Open gold medal.
Margaux PINOT (FRA) unsurprisingly came in as the number one seed today in the -70kg category. Perhaps this is simply preparation for the IJF World Tour regular as there are only five weeks before the senior European Championships take place in Montpellier, France. Though she supersedes her opponents in this tournament she wasn't given an easy ride in the preliminary rounds, with Joana CRISOSTOMO (POR) forcing two shidos on the French athlete and leading her in to golden score before being through with seoi nage.
Joining Pinot in the final is Sanne VERMEER (NED). Typically we see Vermeer competing in the -63kg category, however this is her first competition back since she took time off with an injury following the 2022 World Championships in Tashkent. It was a good test for both athletes, an even contest that fell in to golden score but in the end, Vermeer picked up three shidos, awarding Pinot the gold.
Another weight category change has seemed to pay off for Great Britain's Stuart MCWATT. A move from -81kg to -90kg this year, with his first appearance in the Upper Austria Grand Prix was a tough choice, and not a tactical one as the level in both categories is just as difficult as the other. However he managed to take out two of the top four seeds; Tigo RENES (NED) and Peter ZILKA (SVK) to take his place in the final against Adam BORCHASHVILI (AUT).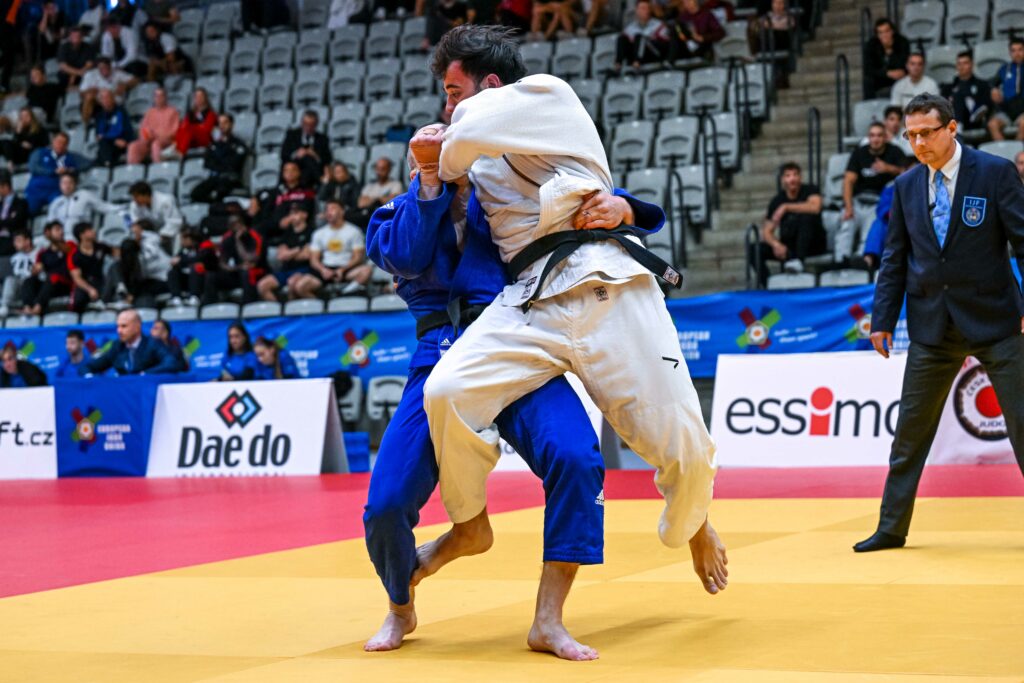 Borchashvili sits only one seeding position about McWatt so this looks like a very even and well-matched final for the -90kg category. For the British representative, this is his first final since 2019, and for the Austrian, his first ever international final. After what looked to be a stale mate of a contest, both with a similar style and waiting for an opening, Borchashvili turned in to throw but McWatt was braced and lifted his opponent in to the air, and down with an ippon-scoring ura nage. A great way to take his first medal in this category.
For the French women, Fanny Estelle POSVITE continued to give demonstrate her ranking position and found herself in the final, relatively comfortably against Raffaela IGL (GER). Posvite continued in the same way during the -78kg final, throwing with seoi nage on two occasions to take the gold medal and add to her team's huge medal haul in this event.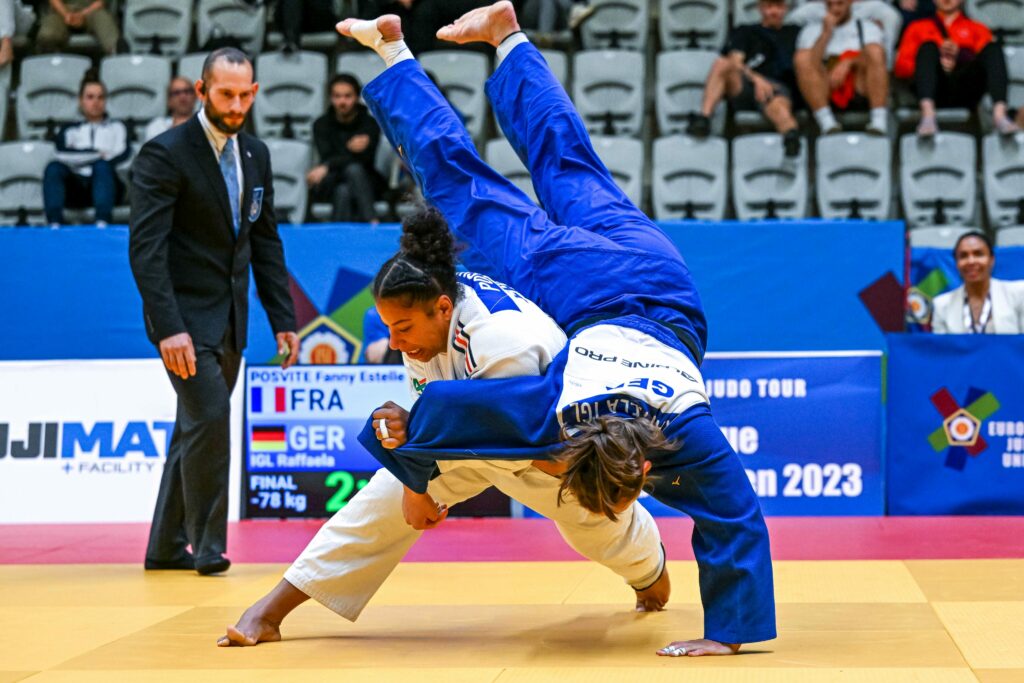 Unfortunately for Rhys THOMPSON (GBR), he suffered an injury at the hands of Marc Francois NGAYAP (FRA), a tremendous throw with a hard landing did some shoulder damage which put -100kg top entry Thompson out of the competition. Though Ngayap continued to move through, he was stopped by team mate and eventual finalist, Alexandre IDDIR. He will be joined by the number two seed, Anton SAVYTSKIY (UKR).
Given the experience and level of both, it was expected to be a difficult final, and that it was, running in to golden score. Iddir simply waited for his moment, catching Savytskiy with a combination, attacking with seoi nage and as the Ukrainian athlete tried to step off, Iddir hooked the leg with ko uchi gake, and winning gold.
Lea FONTAINE (FRA), top seed and in the top 10 of the world ranking in the +78kg category has been searching for a medal this year, with near misses and 5th places in the 2022 IJF Masters and Grand Slam in Kazakhstan. Today however she had little problems, countering Ukraine's Ruslana BULAVINA (UKR) for her place in the final against team mate Anna Fatoumata M BAIRO.
The pair picked up two shidos each and in the end, Fontaine managed to transition in to ne waza and hold M Bairo for the win.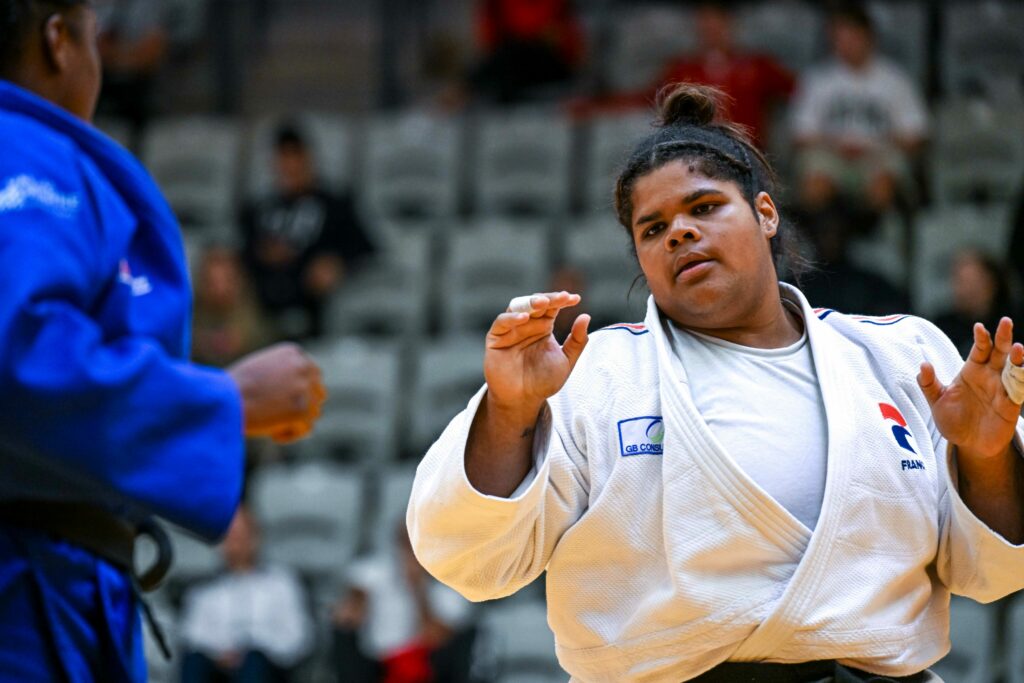 Marius FIZEL was the last of the numbers ones to take his final place in the +100kg category, and in fact would have bee joined by the number two, proving the ranking worked out well for the heavy weight men today. Unfortunately for Fizel he was unable to compete due to injury, and so Yevheniy BALYEVSKYY (UKR) went home with the gold.
In the end, France stormed ahead in the medal table, securing 15 medals in total, six of which were gold. All in all it was a successful European Open here in Prague, as always, the Czech Judo Federation continue to prove themselves as one of our top organisers on the European circuit.
Judoka
Author: Thea Cowen
---