Italian Rosalba FORCINITI and Russian Kamal KHAN-MAGOMEDOV are two former Champions who have left their competitive careers in order to pass on their knowledge as coaches. They were both present at the Junior European Cup in Lignano, Italy, to guide their respective younger generations.
2012 London Olympic Games bronze medallist, FORCINTI, started a new chapter in her career, though not so long ago we could still see her in action. Last year in December at the ECC Golden league in Bucharest, she won the bronze medal with Croatian team JC "Vinkovci".
Gold medallist from the first ever European Games, KHAN-MAGOMEDOV is facing a different type of challenge in his life. The -66kg World bronze medallist set new goals, and is still chasing the podiums but now with the Russian Junior women's team.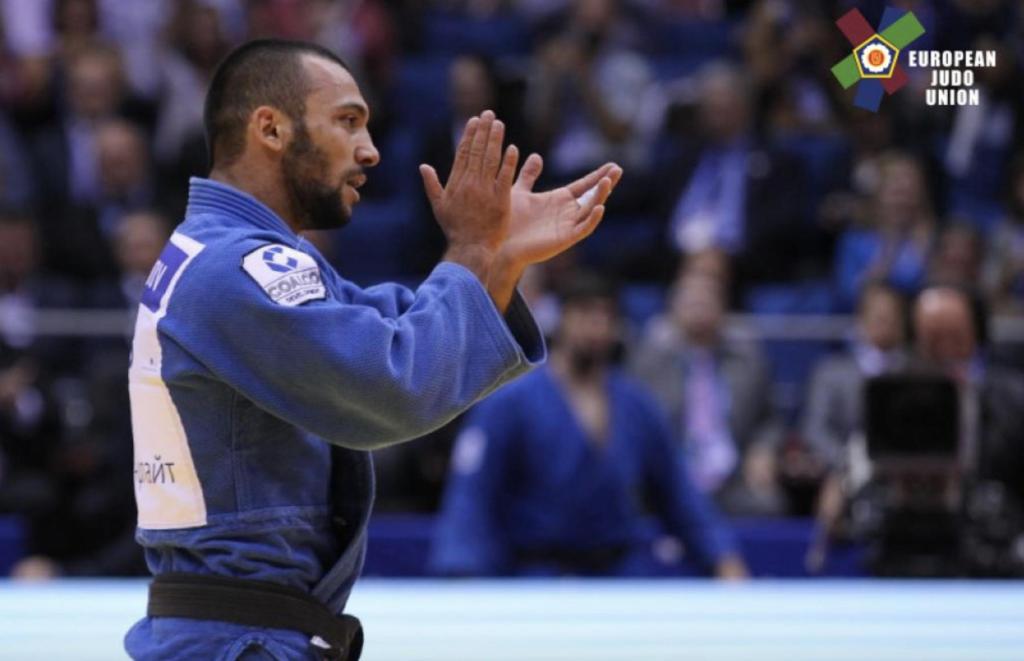 How was the transition from an athlete to a coach?
FORCINITI: "This is the most difficult question of my career. It is not an easy transition for someone who has been an athlete, because you try to keep secret your moves for years and suddenly you have to teach them to the young generations. It is like to undress yourself of something that you have tried to preserve for years."
KHAN-MAGOMEDOV: "After the 2016 Olympic Games in Rio – I didn't take part in the Olympics – I was in good shape but I had a lot of injuries so I decided to close my career as an athlete and Ezio GAMBA proposed to me to become coach of the Junior team and I accepted. This is my second year as a women's coach and I would like to further improve myself. I would like to become like Ezio."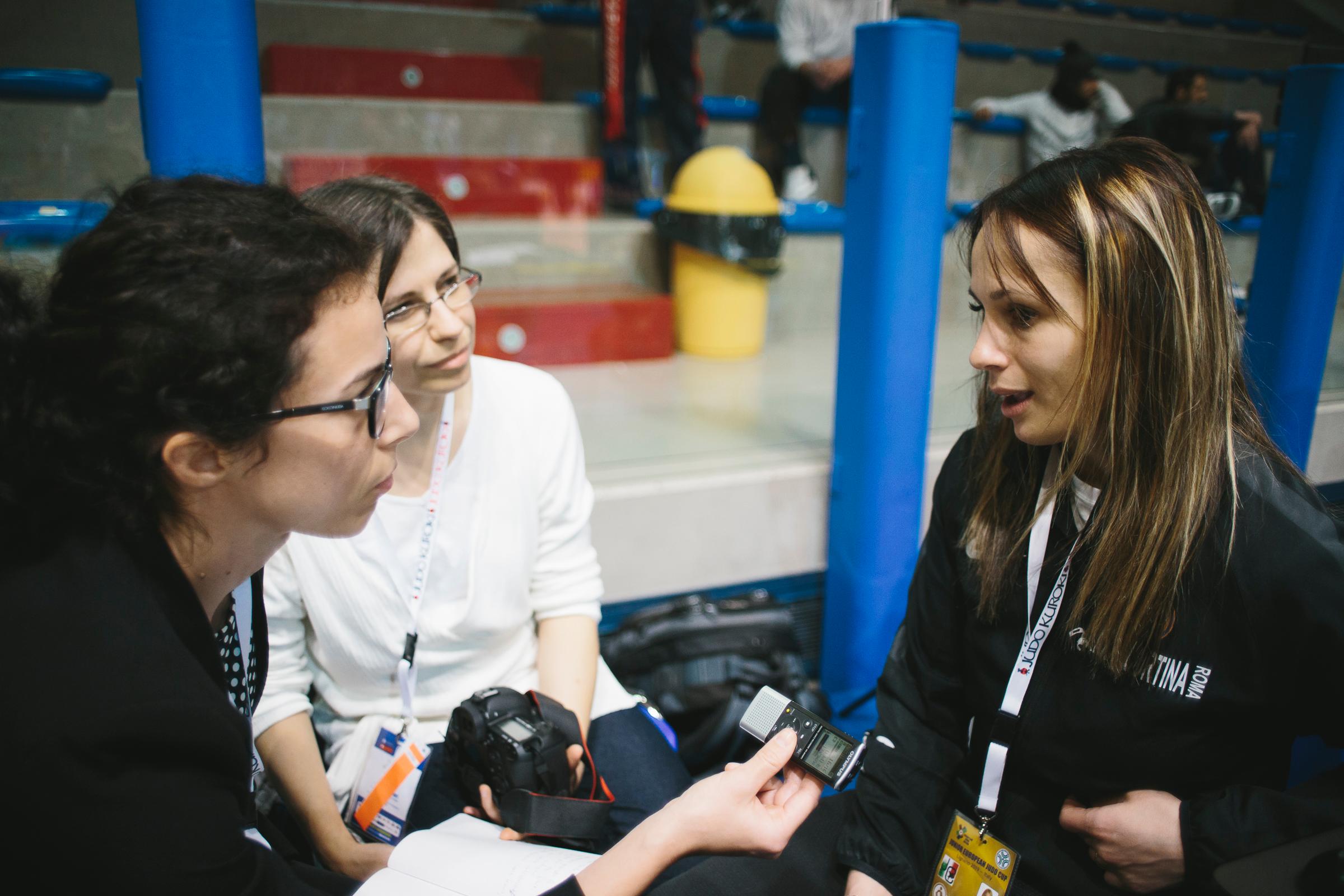 Did you find any particular difficulty becoming a coach?
F: "No, my club (Banzai Cortina Roma) is very kind with me, it helps me in all steps, without hurry and in a proper way. It is already almost one year that I am sitting in the coach chair in official competitions."
Rosalba, this means that for one year you were both athlete and coach?
F: "Yes, last year I started again as an athlete, it was a year of competitions but I realised that I cannot manage it. First of all because of some physical problems, then I have two small children, who need their mom and I am sure I don't want to miss any moment of their life, so most of all I made this decision for them. Anyway it is fine like that, because I am more than happy and satisfied of my judo career."
You watched the competition in Lignano, have you seen any athletes you believe can become champions?
F: "Of course! Now if I cannot be present at the competitions I watch them from home, because today there is an extremely great system. There is a new generation with a great willpower, they want to affirm themselves and they fight for something really big. I remember, when I was in the same age I was fighting and dreaming, I was dreaming to become a champion and be a model for the upcoming generation."
K-M: "In general, I think it was a very high level tournament here in Italy, also in the female categories, with a good organisation and a lot of competitors. The female judo is steadily growing, becoming similar to the male judo, not the same, but almost. I haven't understood female judo before, now as a coach I understand it better and I like it. I think a lot of these girls could become great athletes, doing beautiful judo, I like beautiful judo and I think it is possible, so everything will be good."
What are your goals as a coach?
F: "I would like that all the young athletes that I am following in this moment to be happy with the job we are doing, moreover, I would like the relationship between me and my athletes to be special. I don't want that they look at me just as a strict coach who make them do hundreds of uchi-komi, I would they see me as a trusted person who support them."
K-M: "That they can develop all their potential, to make them become great judokas. This maybe won't happen so quickly, but I can give to the U23 team girls, who are better prepared so that they can achieve good results, especially in the senior category. This is my most important task now.
Having not only the technical knowledge but extensive experience as World-class athletes, we will be sure to see younger competitors become tremendously successful under the guidance of both KHAN-MAGOMEDOV and FORCINITI.
---