It is the penultimate day of individual competition in the European Youth Olympic Festival 2022, but we are still gaining momentum it seems. The heavier the athletes get, the bigger the ippons and the more impressed the inexperienced crowds are with this sport.
First in the final block they were given the grand entertainment of the -63kg category, a head to head between Kerem PRIMO (ISR) and KELEMEN Adel (HUN). It was off to a ropey start for the Israeli who had high expectations resting on her shoulders given her domination of the cadet and junior circuit, as well as her grand slam debuts this year. Her gripping strategies weren't quite panning out and her Hungarian opponent looked to have some control, however it wasn't long until Primo secured her gold medal and EYOF title with a beautiful sode tsurikomi goshi.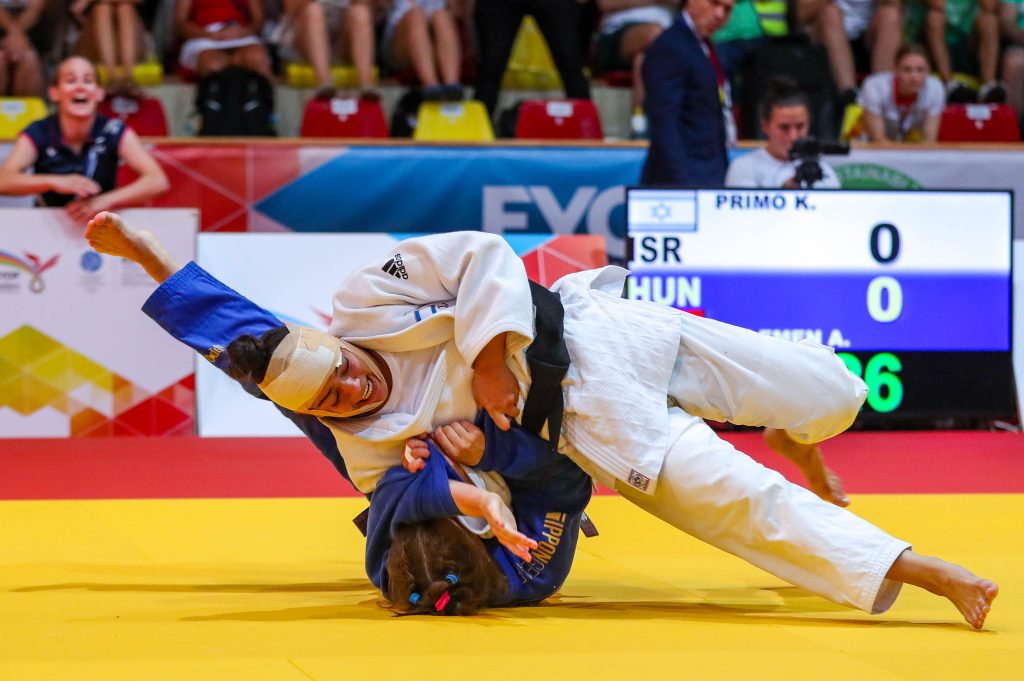 The finals of the -81kg and -70kg category were over in a flash. What looked to be an almighty clash in the men's -81kg division between Stanislav KORCHEMLIUK (UKR) and Ismayil ZAMANOV (AZE) felt as if it was over before it had chance to start. The Ukrainian was firing on all cylinders and left little room for his opponent to get to work and within the first minute worked to apply a strangle, winning his gold medal in shime waza style.
Ingrid NILSSON (SWE) also dominated the -70kg final, in regards to gripping she was first on and forced Elena DENGG (AUT) to adjust to the Swede's plan. Nilsson's conviction and also reactions brought home the gold. She may have attacked with harai goshi but she could sense the danger of a counter and changed direction, hooking in for o soto gari only 40 seconds in and gave Sweden their first medal in the judo event.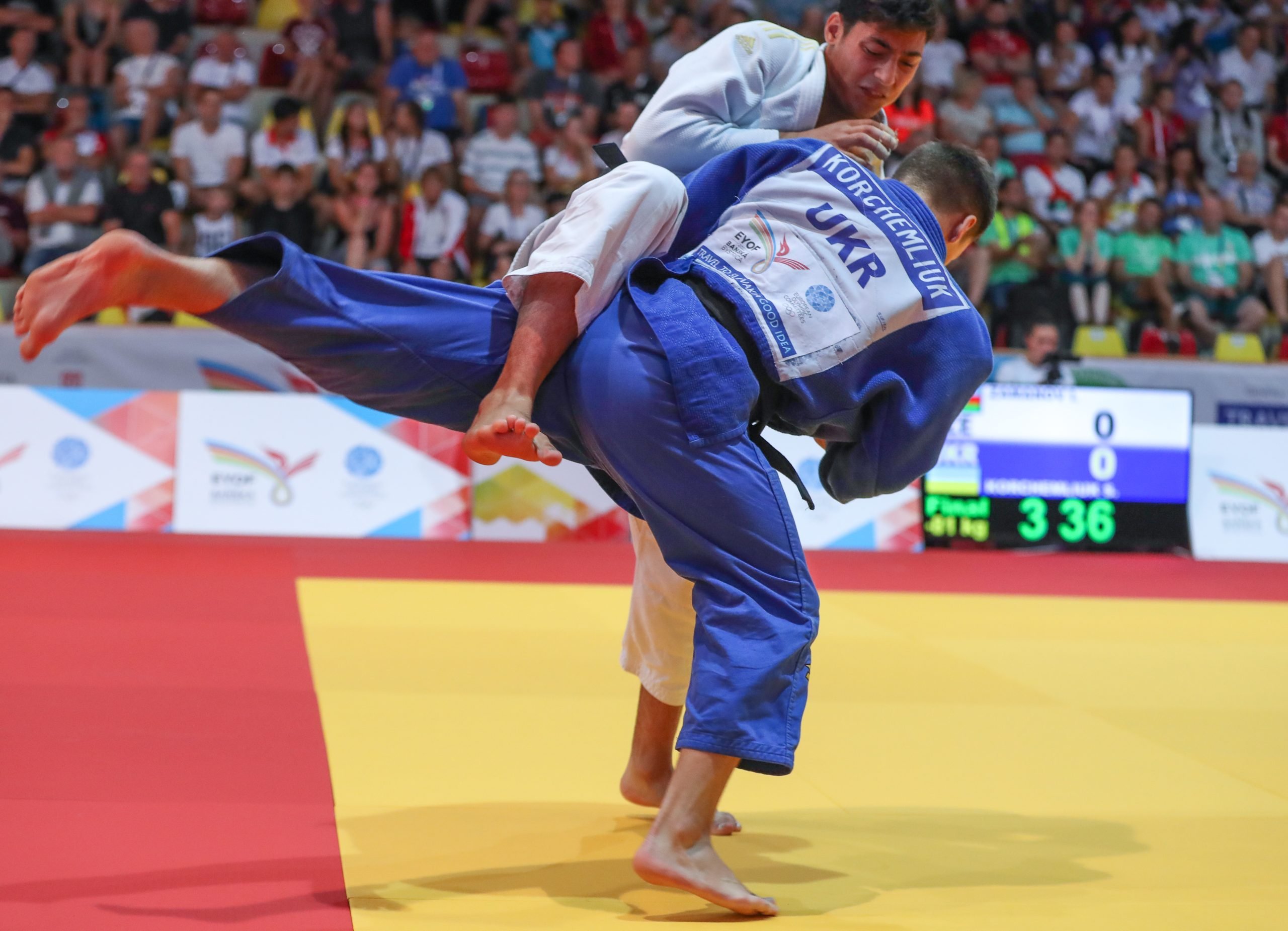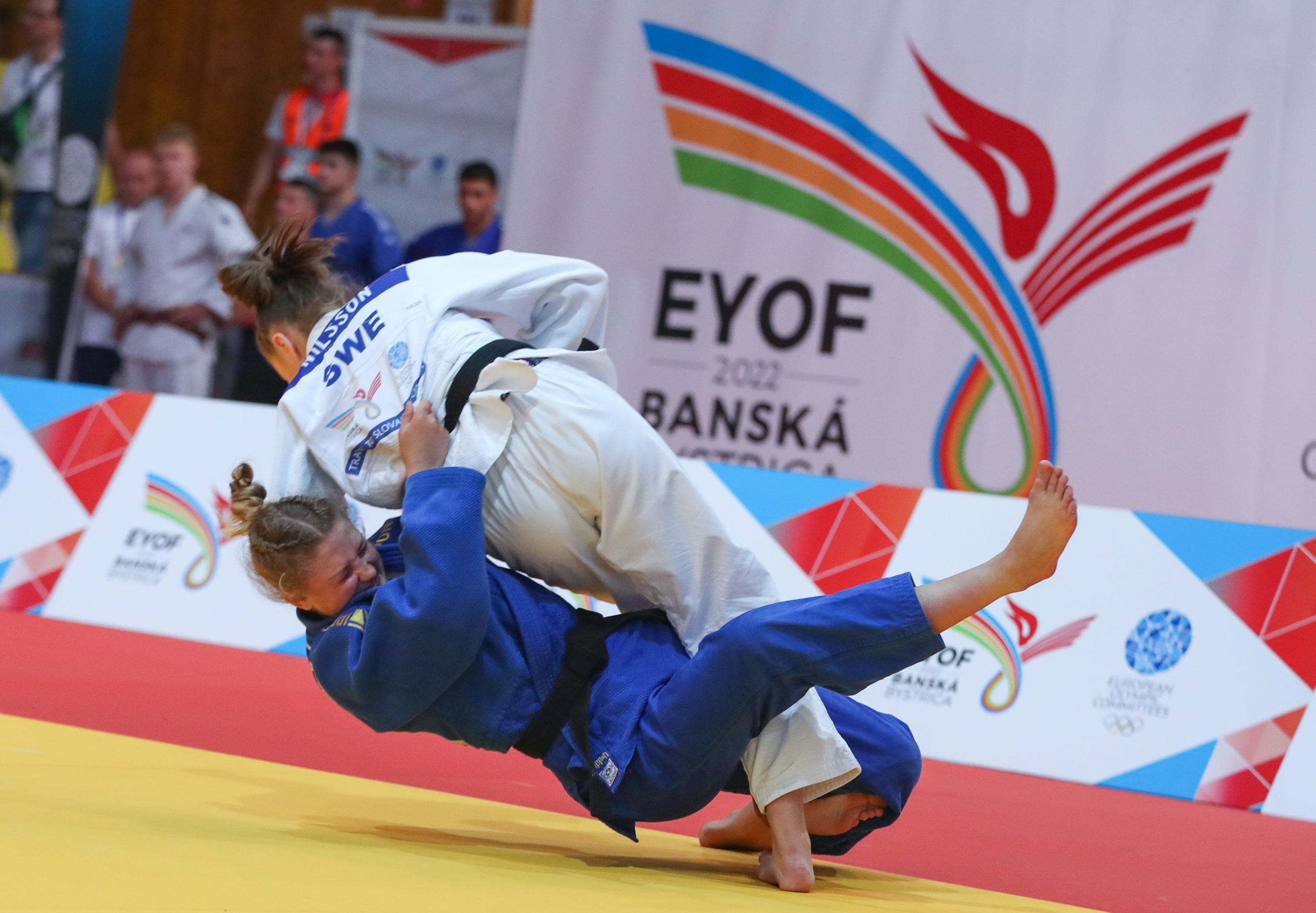 They may have been the last contest, but Miljan RADULJ (SRB) and Nik PURNAT (SLO) gave a glorious performance to close out the third day. Radulj had already endured an exhausting head to head against eventual bronze medallist Rares ARSENIE (ROU) and he once again had to go past the four minute mark in the final. Not only was his talent impressive but also his conditioning and mental strength in order to take this gold. Though he was a little disappointed it wasn't finished on a score, he was aware of how difficult it would be to throw Purnat and was ecstatic with his gold medal regardless. The final shido was issued to the Slovenian at 3.52 in golden score, and despite his loss, the pair were given a huge round of applause.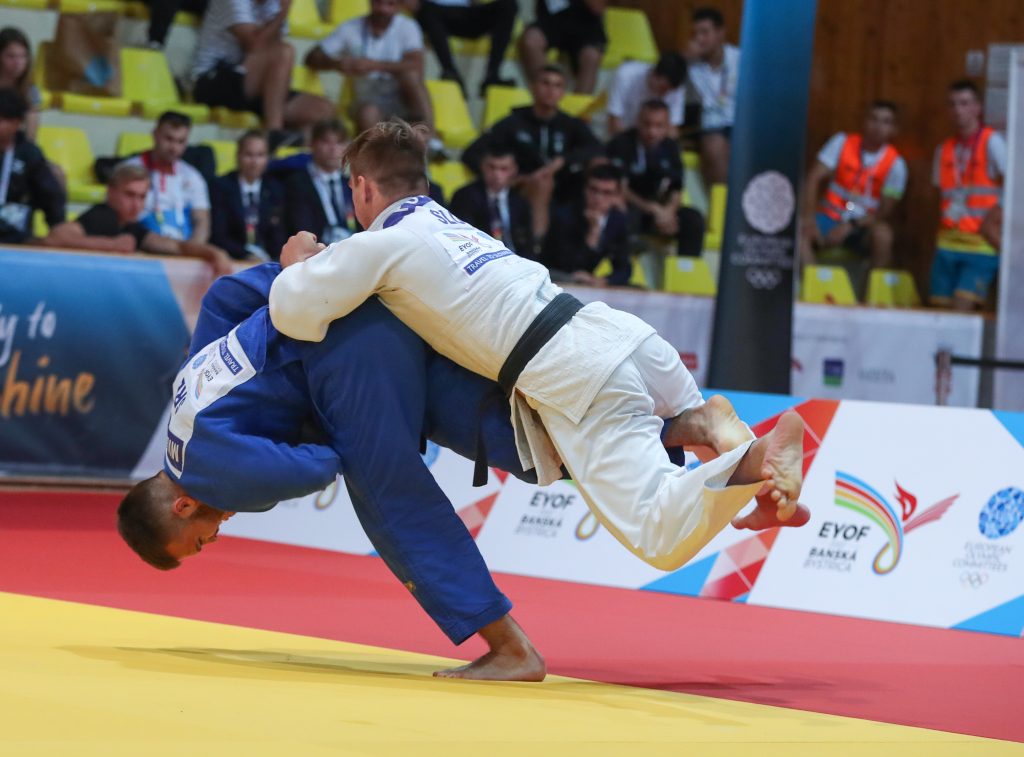 Tomorrow is the fourth and final day for the individual competition and we will see the remaining weight categories battle it out for the EYOF 2022 titles. The live streaming will begin at 11:00 local time with both tatami and commentary available on the EJU website.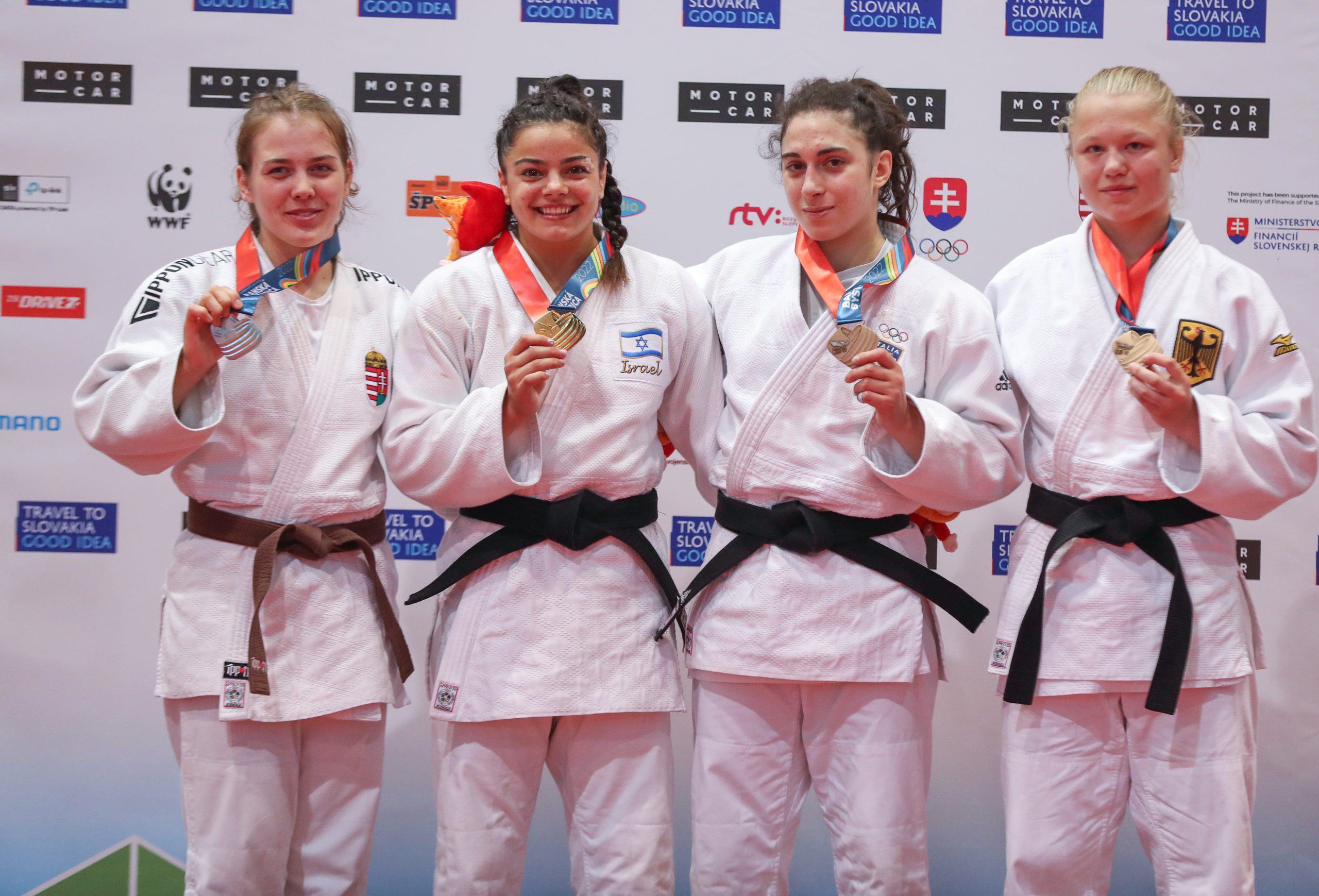 -63kg Medallists 🥇PRIMO Kerem 🇮🇱 🥈KELEMEN Adel 🇭🇺 🥉CORBO Sara 🇮🇹 🥉NOACK Nele 🇩🇪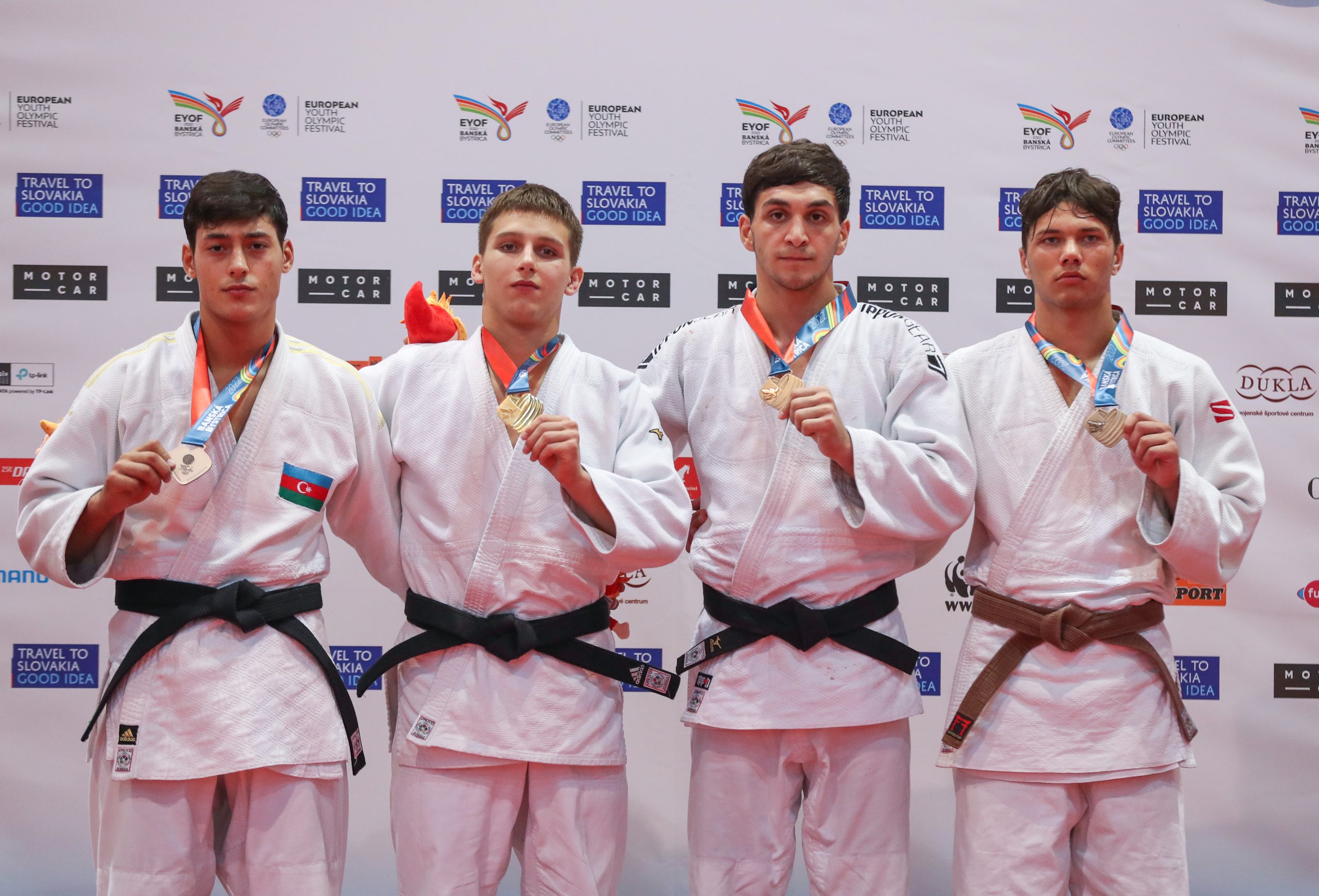 -81kg Medallists 🥇KORCHEMLIUK Stanislav 🇺🇦 🥈ZAMANOV Ismayil 🇦🇿 🥉KARAPETYAN Gor 🇦🇲 🥉ZEILA Matiss 🇱🇻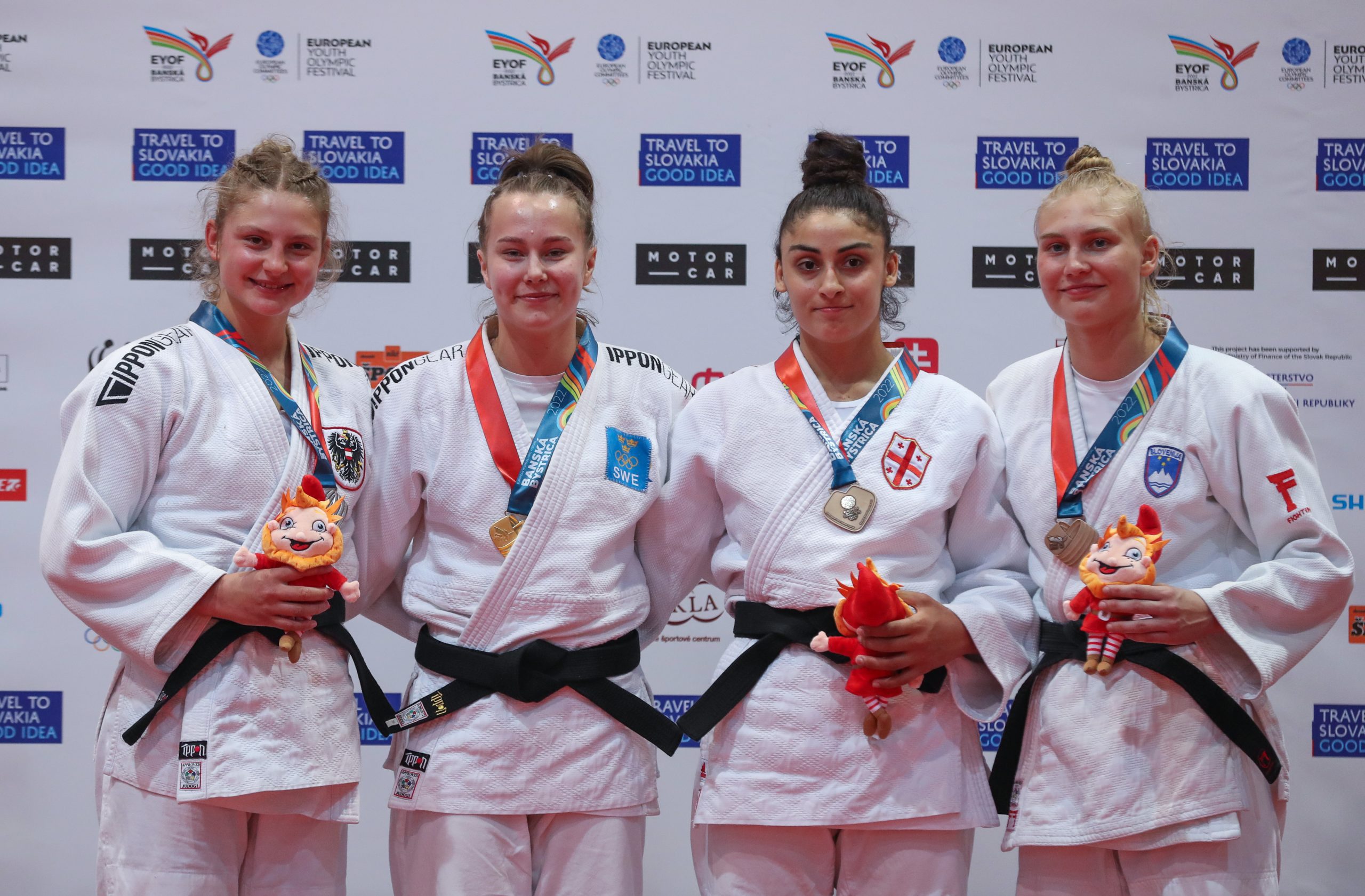 -70kg Medallists 🥇NILSSON Ingrid 🇸🇪 🥈DENGG Elena 🇦🇹 🥉GULBANI Nino 🇬🇪 🥉KOREN Nika 🇸🇮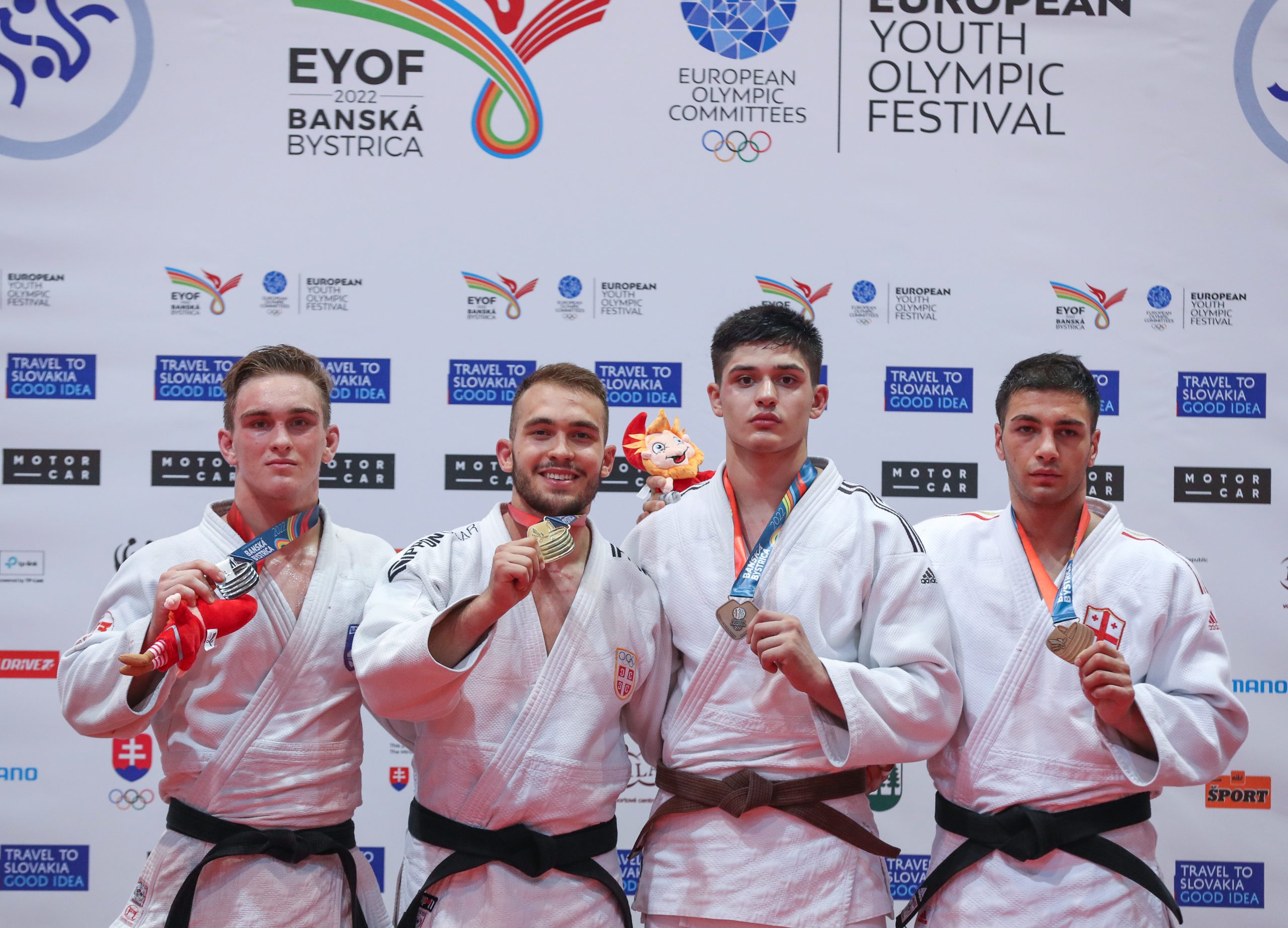 -90kg Medallists 🥇RADULJ Miljan 🇷🇸 🥈PURNAT Nik 🇸🇮 🥉ARSENIE Rares 🇷🇴 🥉MAMULASHVILI Archil 🇬🇪
Judoka
Author: Thea Cowen
---