The third day of the individual events in Nassau resulted an additional 10 medals for Europe. Up to now, our athletes won the total number of 27 medals at the 2018 Junior World Judo Championships. Today brought four out of four golden moments by the following athletes: Sanne VERMEER (NED), Christian PARLATI (ITA), Alice BELLANDI (ITA) and Lasha BEKAURI (GEO).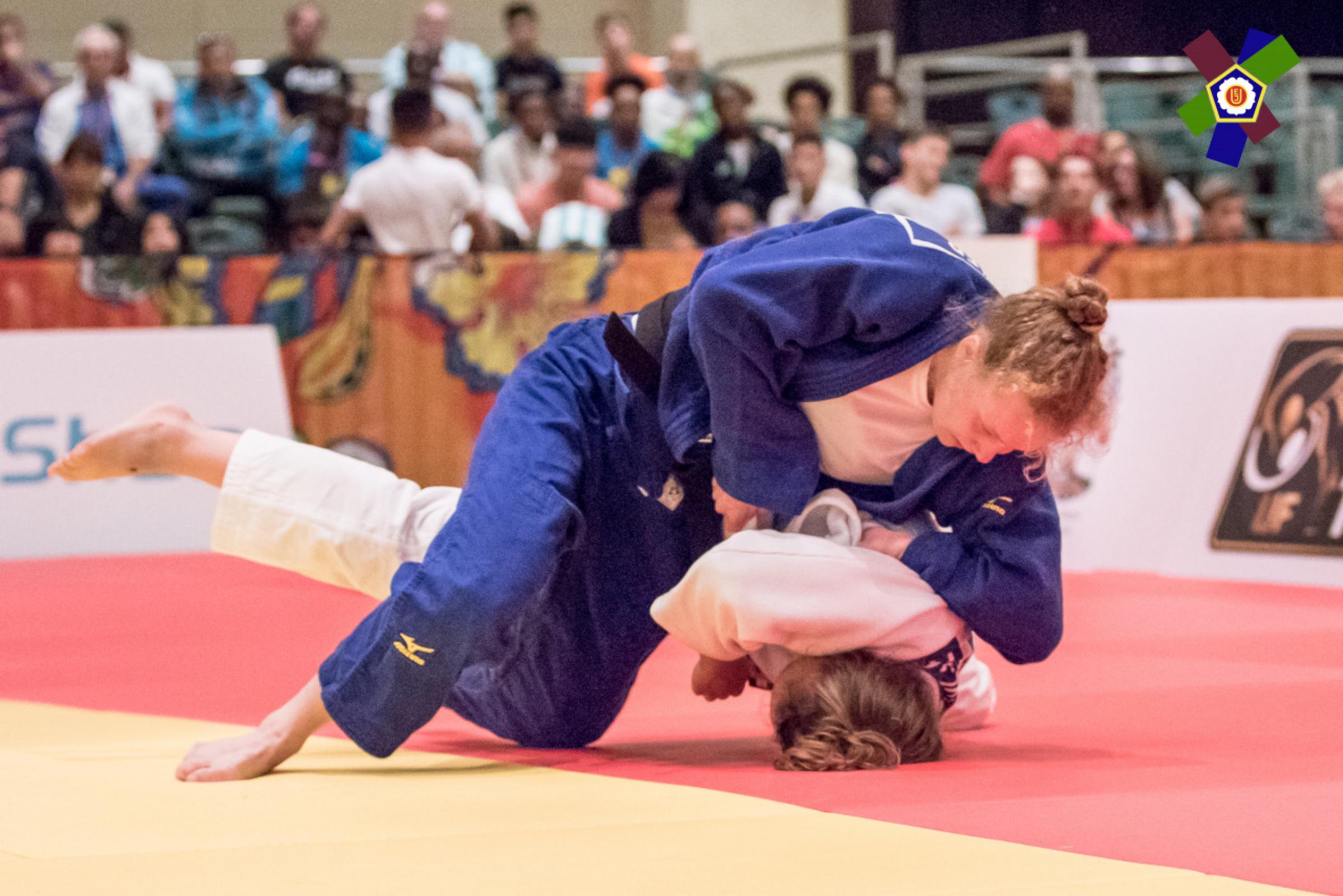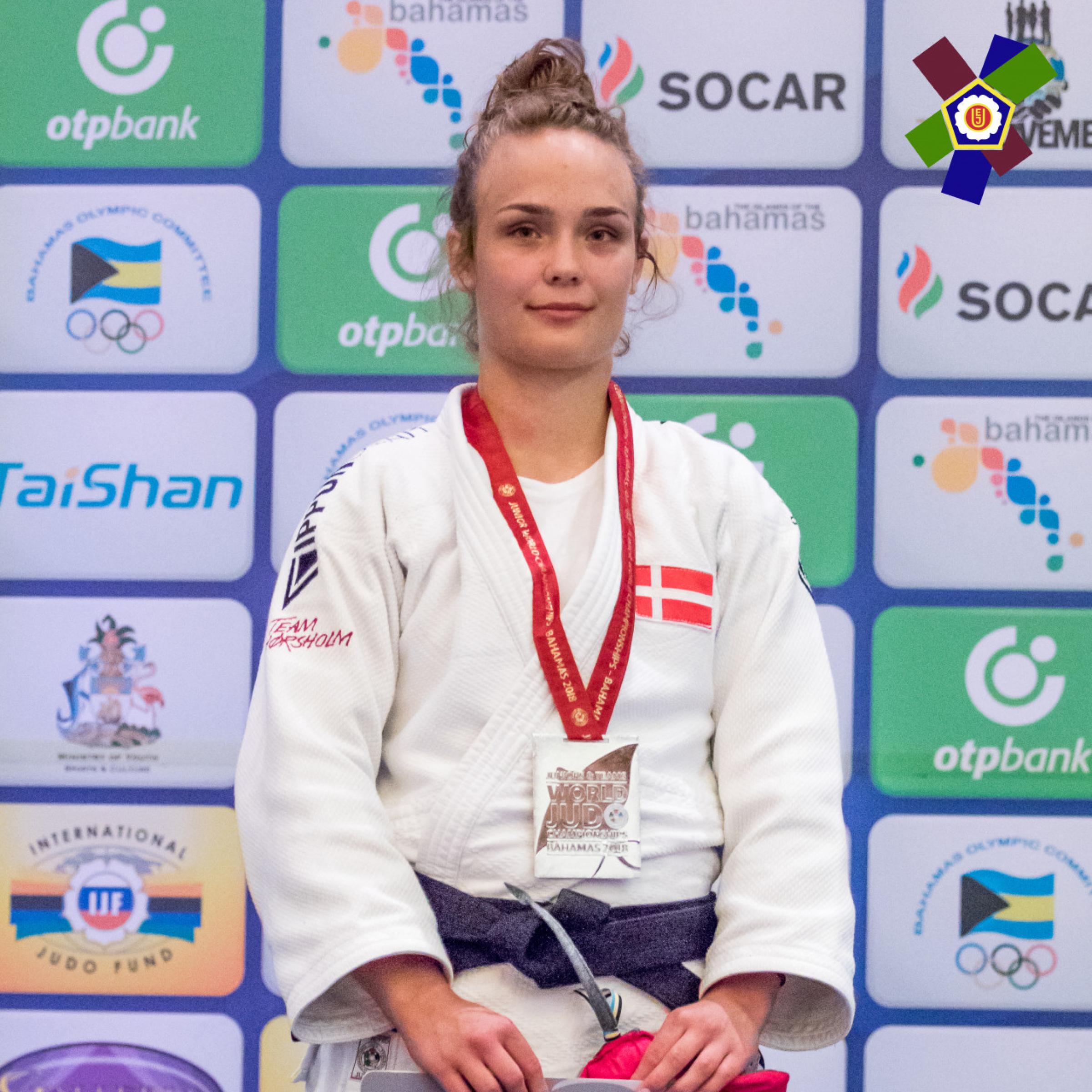 Last year's junior World silver medallist, Sanne VERMEER (NED) made it very clear as of why she travelled twenty odd hours to the Bahamas… for gold and nothing less. The Dutch judoka showed a robust performance throughout the day, leaving no space for any mistakes. The double junior European Champion and 2017 Hague Grand Prix bronze medallist defeated every single one of her opponents by Ippon. In the final, she faced first time junior World Championships finalist, Laerke OLSEN (DEN). Vermeer spoken about her achievement after the final;
"I had pressure, but it was mainly from myself. After the silver medal last year I wanted gold so I put pressure on myself which I managed well, especially with the venue being pretty simple and nothing too fancy. Yesterday, I enjoyed this beautiful environment of the beach too which helped me to relax a bit and be ready for today."
Silver medallist, Laerke OLSEN (DEN) had a terrific day too, defeating URA Asumi (JPN) during the quarter-finals. 2018 Minsk European Open silver medallist, Olsen, recapped her day after the medal ceremony;
"I am not surprised. Although I have not reached the podium at this level, I knew I was ready for today. I felt really good and strong today. When I won my second contest, I knew I will be on the podium today."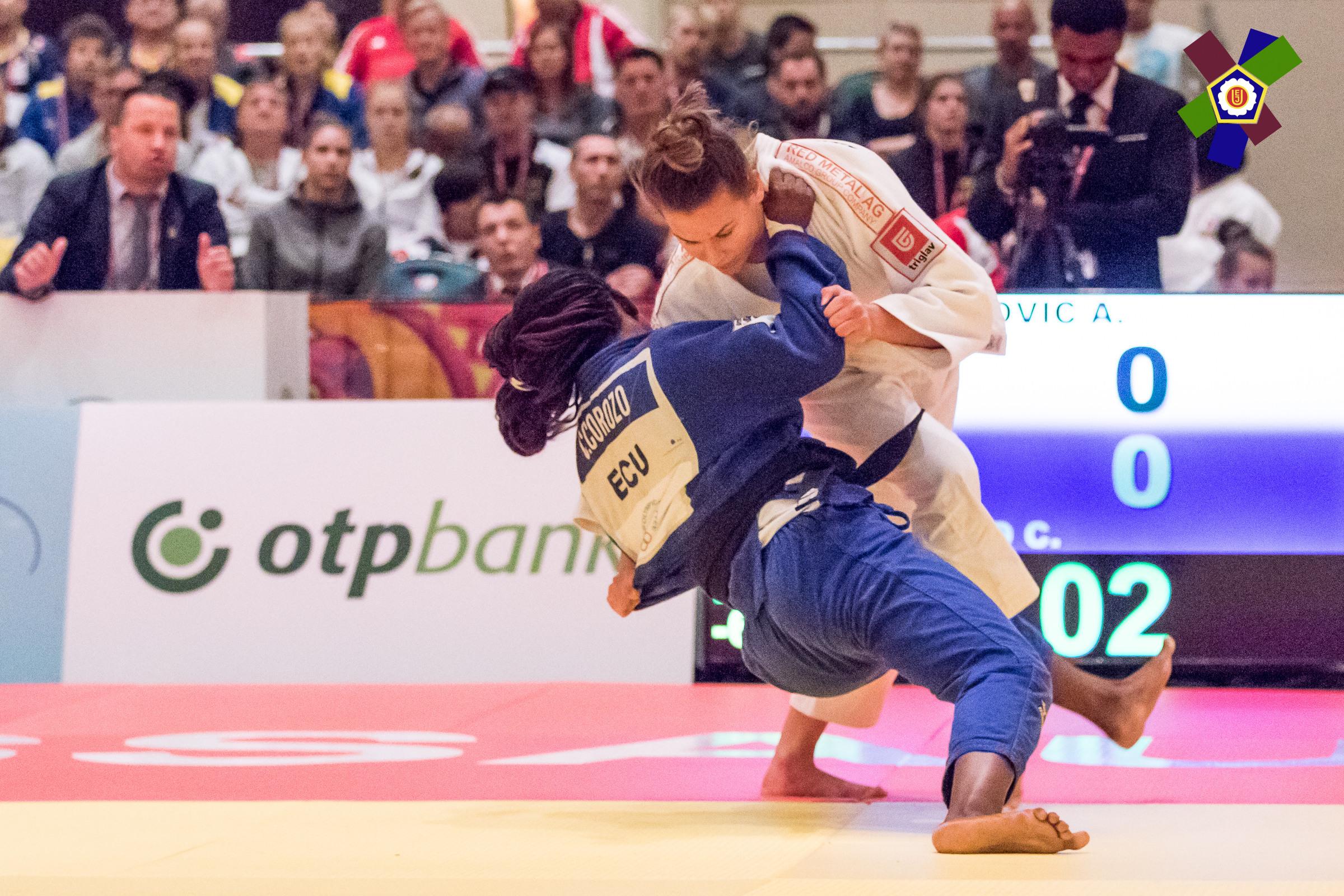 Bronze medal earned by Anja OBRADOVIC (SRB). For the precious medal, she defeated Celinda COROZO (ECU) which turned out to be a rather heated contest with many head to head attempts. Obradovic was the first to score within the last minute of the clear contest time as she threw for waza-ari with a counter attack. The contest was evened up 20 seconds later by a tani-otoshi from Corozo. During the next exchange, Obradovic launched across for an osoto gari-harai goshi combination, rolling Corozo in for the second and final waza-ari. Obradovic said;
"The fact that my team-mate won a bronze medal on the first day was a big motivation for me to win another medal for Serbia. During the bronze medal contest, all I was telling myself is that I must win for me and for my sister. I won this for us."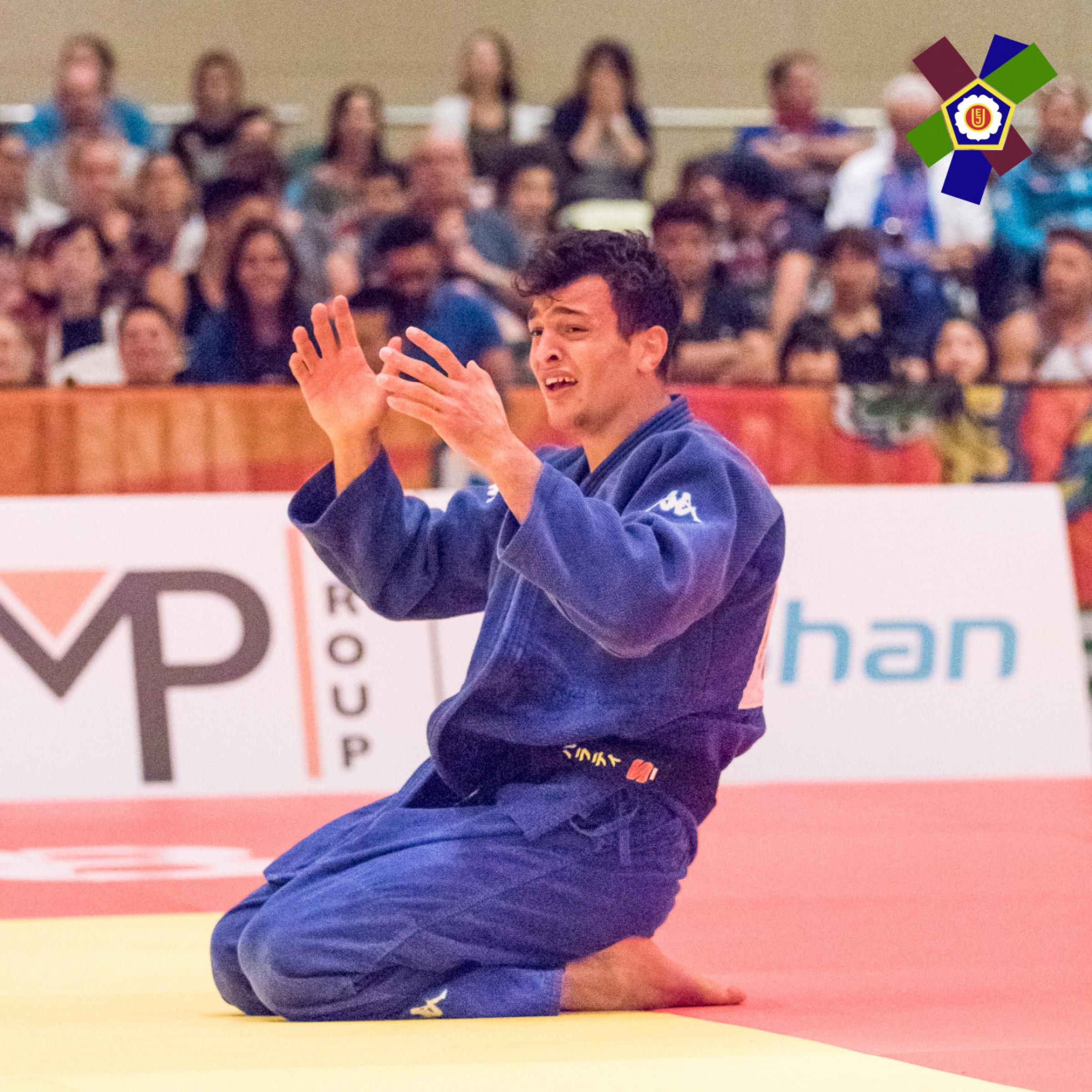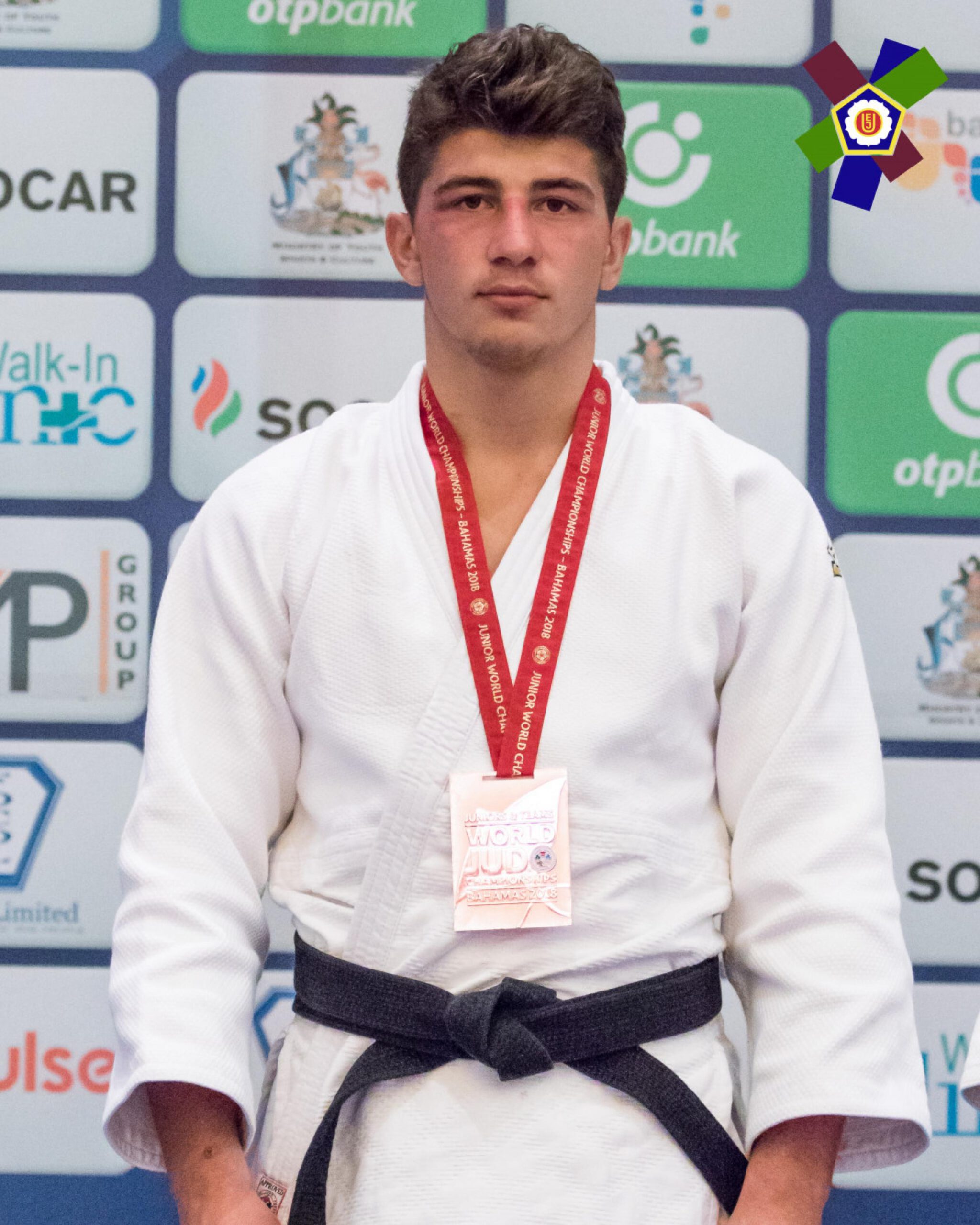 The -81kg category brought Italy's second gold medal of the week by Christian PARLATI, who topped his bronze from last year and turned the day into golden glory. Double European bronze medallist, Parlati, had the total number of five contests. As the day went on, the Italian judoka showed greater confidence on the mat and by the time the final came about, he truly flourished. KASAHARA Hiromasa (JPN) was the final contestant of the day for Parlati, who, within the first minute, spun in for a successful harai-goshi. The 20-year old judoka then said;
"I did not start in a good shape but contest by contest I felt better and stronger and believed I can win. In the final, my Japanese opponent had a really strong grip so I was focusing on trying to get him off balance by ashi-waza. It worked and I am happy to add another gold for Italy."
Georgia topped their medal tally with a bronze from Luka MAISURADZE in the -81kg category. The Junior European Champion won his bronze medal contest against Dzhakhongir MADZHIDOV (TJK).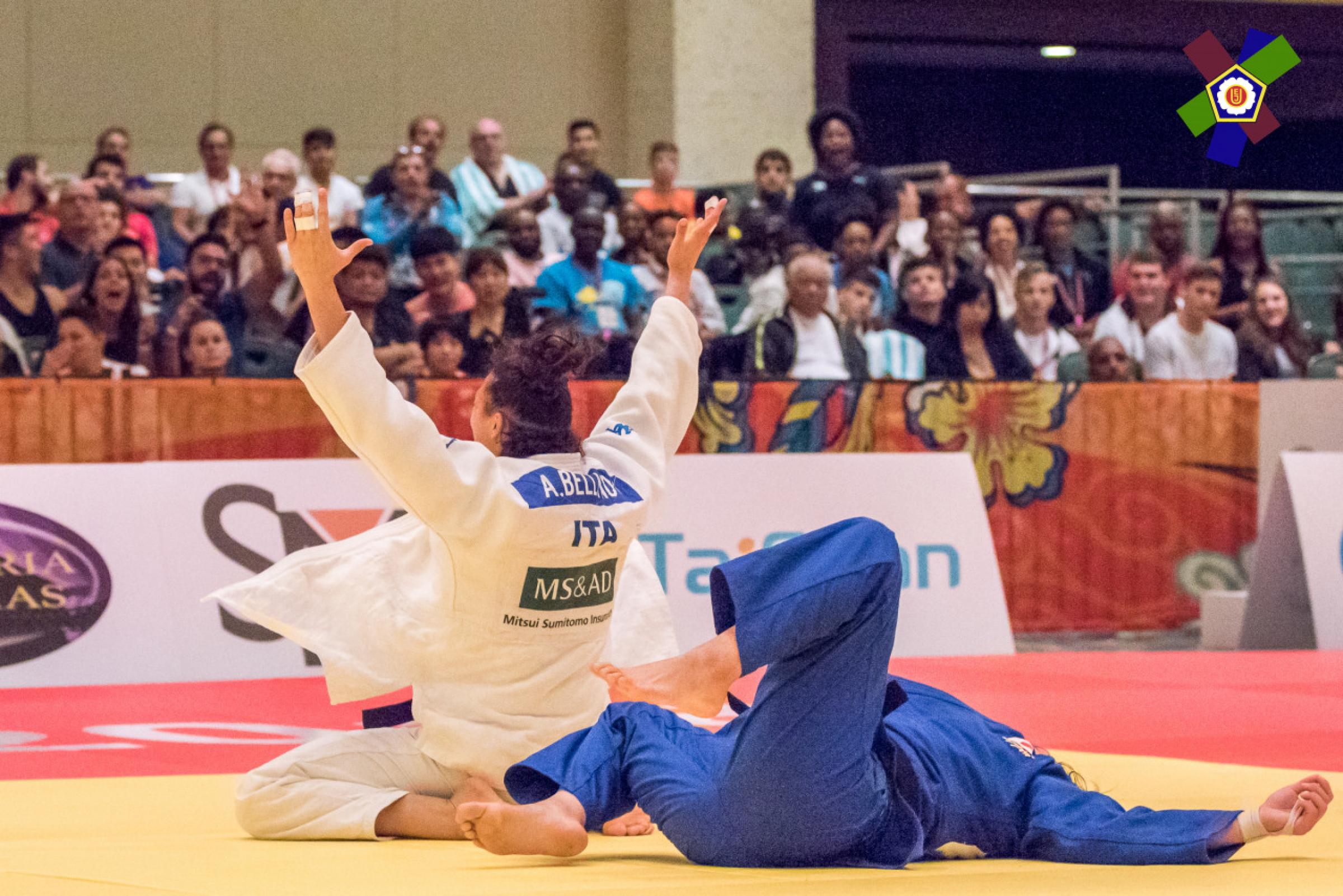 Italy continued their top performance in the -70kg category, where Alice BELLANDI flew over every hurdle today. The first task was ASAHI Nanami (JPN), whom the Italian overcame by waza-ari. In the final, Bellandi faced the other Japanese judoka, SHIMMORI Ryo. The final battle ended with no score during the clear contest time. In the first minute of golden score, Bellandi launched forward with an ouchi gari, flattening Shimmori.
"Bellandi: I was really happy and motivated of the previously won gold medals by my team mates. We spend most of our year together training, sweating and we all know the hardships each of us goes through sometimes. That's why it is really nice and special to celebrate our victories as well together. In the final, my main focus was to stay calm and focused, because I knew if I lose even a second of my concentration, I will lose the contest."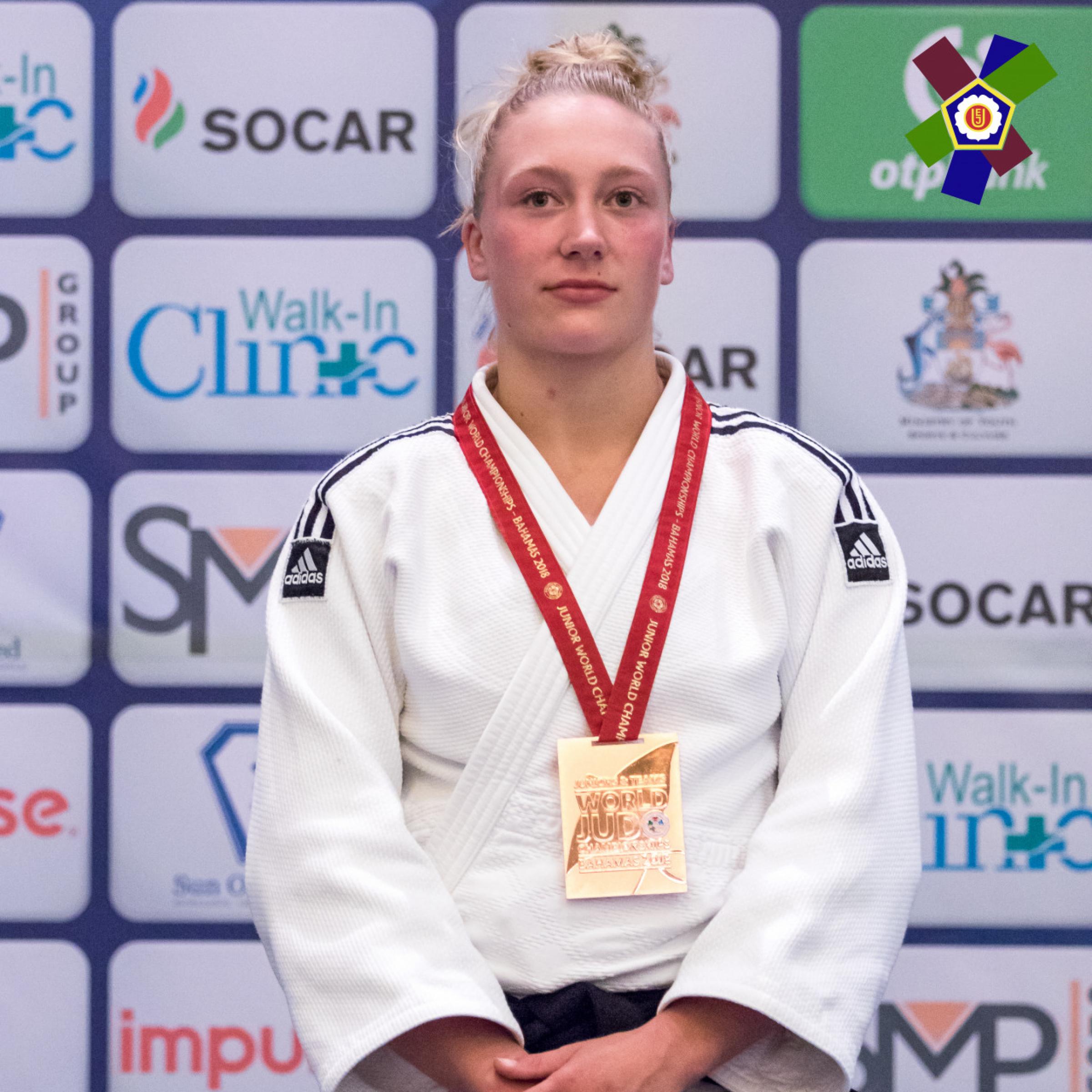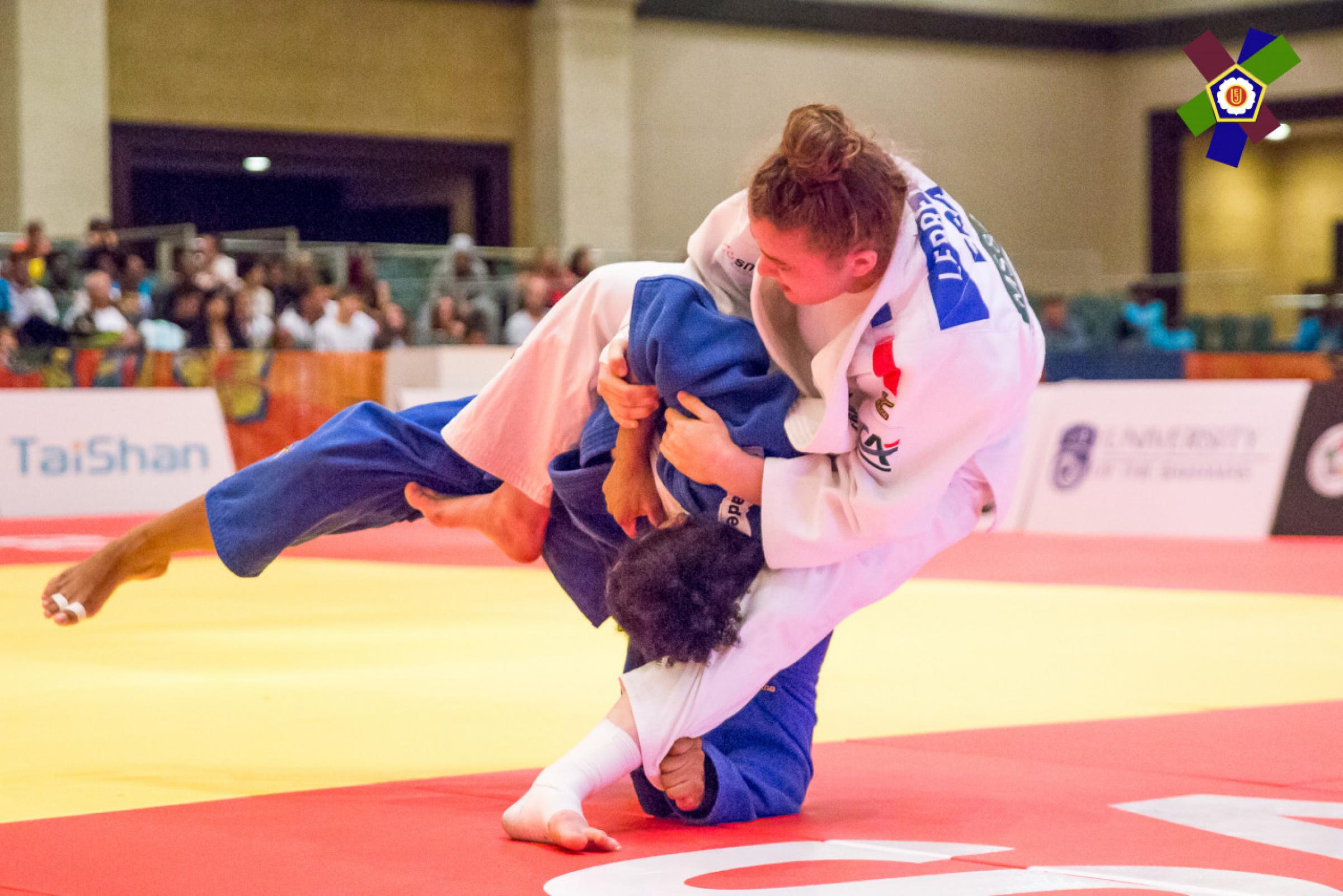 In white, Candice LEBRETON (FRA).
One of the bronze medal contests viewed an all Dutch pair up with Donja VOS and Margit DE VOOGD. Ten seconds to the end, De Voogd scored for waza-ari. Candice LEBRETON (FRA) defeated Ellen SANTANA (BRA) for the second bronze medal.
"De Voogd: I had a silver medal at the Europeans so my goal was to get a medal here. There are so many good judoka in this weight class. I had to fight my team mate for bronze. Since we train together almost every day, it was always going to be difficult. It is sad that at no other tournaments we ever had to face each other but today, at the junior Worlds for a medal. When Sanne got the gold it got me motivated to get the medal."
"Lebreton: I had a few problems at the Europeans, I was really sad I lost. I definitely came here to win a medal so it feels great and I am certainly very happy."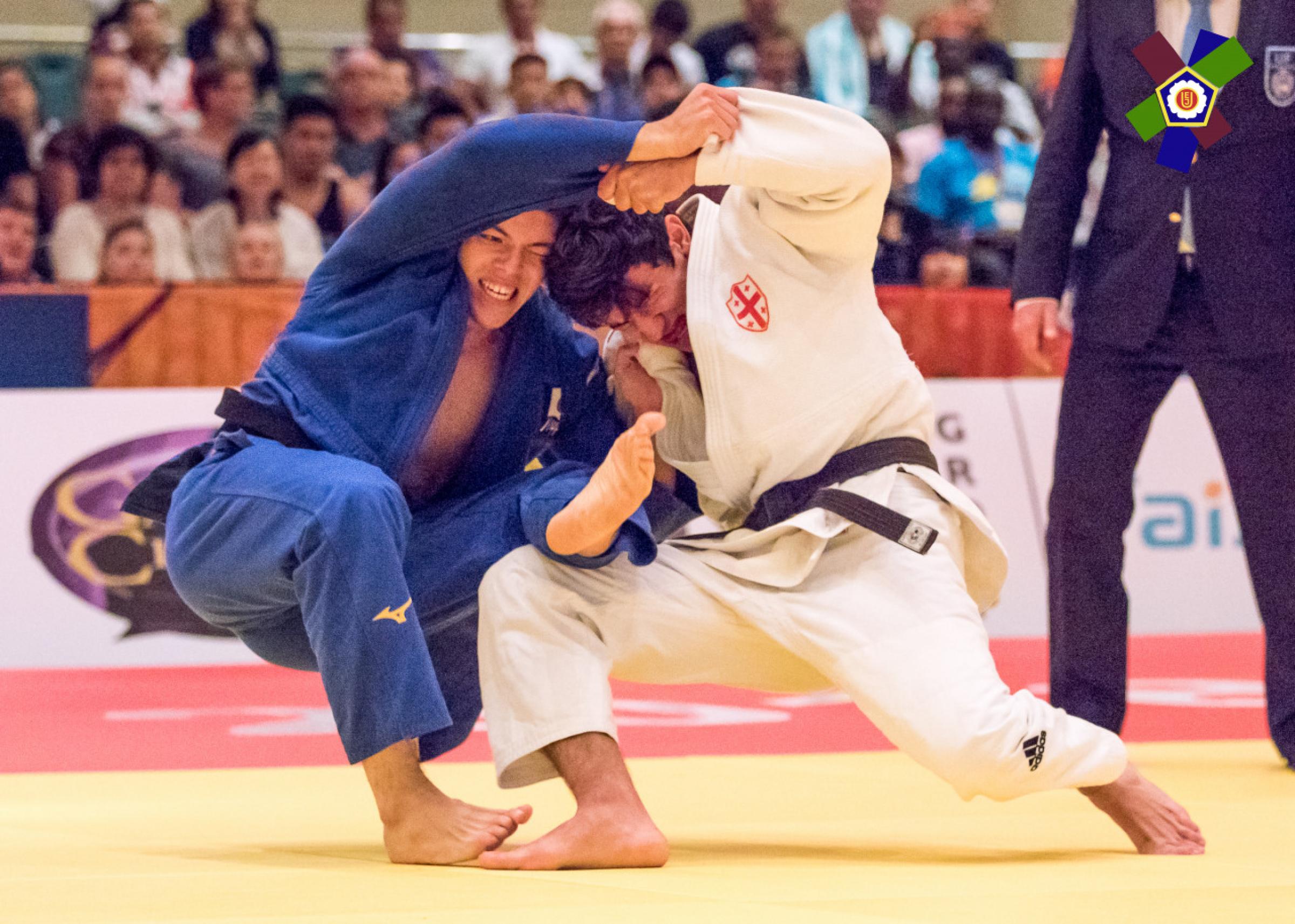 Georgia's superstar, Lasha BEKAURI put on a stunning performance today, winning the -90kg category. It was only a year ago that Bekauri was celebrating his cadet World title two weight divisions below and with fast progress he climbed the top of the World amongst the juniors. The Georgian judoka won his final contest against MURAO Sanshiro (JPN) within the first 30 seconds.
"Bekauri: I am totally happy and my mind and stomach is completely empty. It is my first junior World Championships and it is a gold medal, so I am very happy. I did not expect this result after winning cadet titles only a year ago but because of our hard work, mine, my coaches and my team mates, I was able to win here today.
"Yes, it's true I am only 85kg but it doesn't bother me. I have the will to win and I think that is what matters the most. Of course, everything else is also important but without the strong will to win everything goes missing.
"As of the final, I did not expect it to be so fast, especially because I was tired after all my other contests so I was prepared for a full four minutes."
The -90kg category allowed Turkey to add a bronze medal to their already decorative collection. The celebration was for Mert SISMANLAR who outclassed Darko BRASNJOVIC (SRB) for the medal.
"Sismanlar: I am very happy because this was my target event of the year. I worked for this all year. I won silver at the Europeans and now bronze so my year is completed."
---
Video Review Day 3
Judoka
---