The final day of the Cadet European Judo Championships 2022 provided just as much if not more excitement than the previous days, with the heavier weight categories come the picture-perfect colossal throws. Starting us off in the final block were the-81kg category men.
-81KG TSURKAN (UKR) v KARAPETYAN (ARM)
The -81kg final was a mature exchange between the cadet athletes Igor Tsurkan and Gor Karapetyan. Despite the title of European Championships, the cadet field is still going through a huge phase of development, and in this final in particular it would appear they're at the top of the learning curve for this age. As opposed to a flurry of attacks, it was a really strong contest based on gripping. Both young men were at the top of their game today but in the end, Tsurkan took advantage of Karapetyan's attack and transitioned to ne waza. The Ukrainian worked hard to secure the hold and endure the 20 seconds on the ground as his opponent desperately tried to escape.
Though Karapetyan was defeated in the final, it was a great improvement on his fifth place in Riga last year.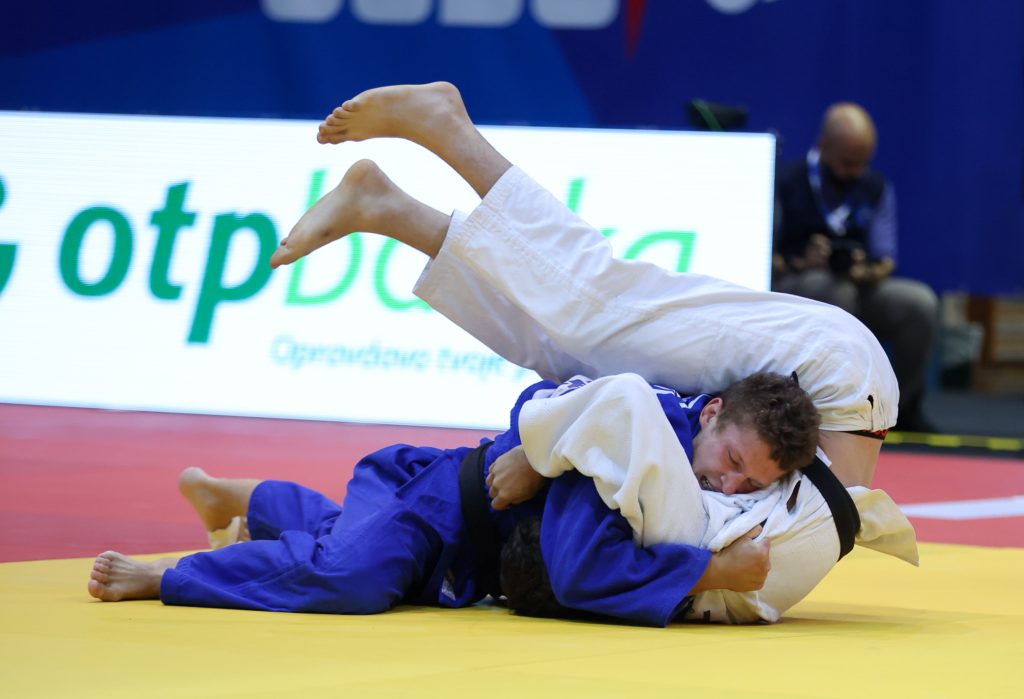 -70KG BAYSUG (TUR) v MAZZARINO (FRA)
Ecem Baysug (TUR) put in a champion effort but the contest was very much controlled by the French, Lila MAZZARINO. Both her gripping strategy and conviction of attacks were in no dispute. An early waza ari was taken and she had ample opportunity to continue her domination of the final but credit must be given to the defence of Baysug. Finally drawing her opponent in by pushing the sleeve across, Mazzarino attacked with the opposite arm and leg, scoring ippon with o soto gari. This ensured the -70kg title for France.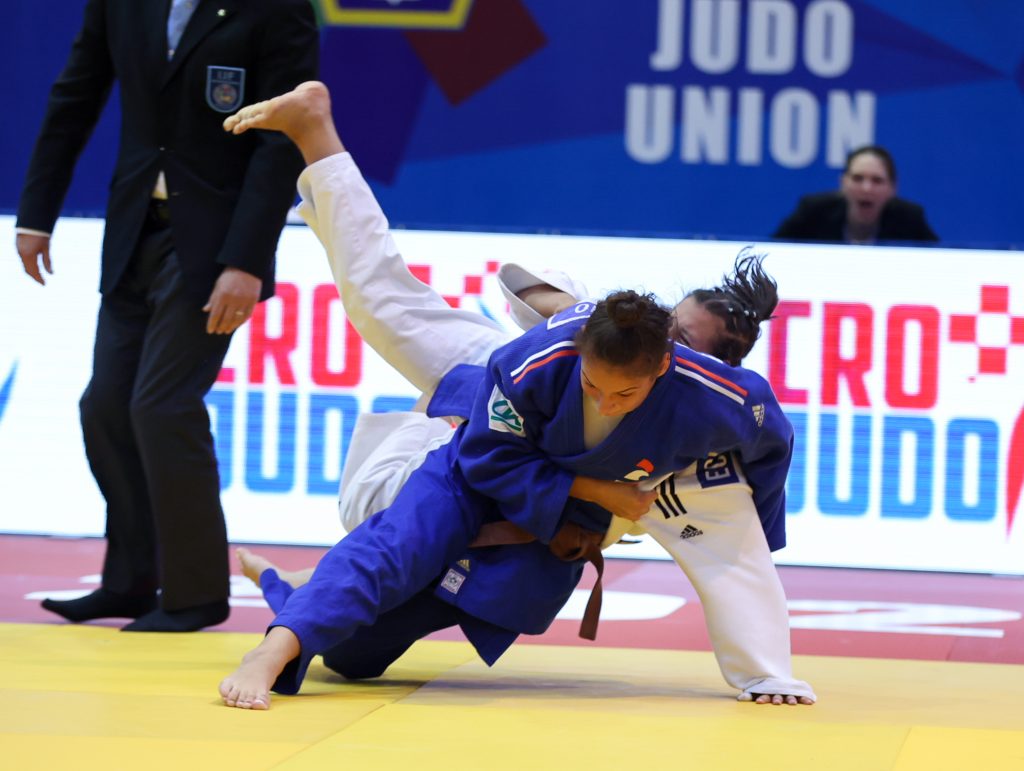 -90KG BULAJA (SRB) v KENDERESI (HUN)
The -90kg final was intense, both athletes pulling out big techniques! It certainly made for an exciting two and a half minutes of contest time. Both Milan Bulaja (SRB) and Kenderesi Peter (HUN) scored waza ari and really performed for the crowd. In the end, a beautiful piece combination of ashi waza in to a side sumi gaeshi movement scored a second waza ari for the Serbian athlete and with it came his cadet European title. He really used the space and defence of his opponent for the perfect execution.
+70KG MISHINER (ISR) v MIENANDI LALOU (FRA)
In an instant you could see the difference, especially at this age with maturity of young women varying so much, there are some +70kg athletes who will eventually be +78kg and this looks to be the case for Grace-Esther Mienandi Lalou (FRA) given her incredible height. Opposite was Yuli Alma Mishiner (ISR) who in fact was silver medallist in the 2021 cadet European championships. Unfortunately for Mishiner, she was forced to accept the same fate again after an incredible day. She gave her all but her French opponent was too strong, eventually persevering until she was in osae komi and taking France's second title today.
+90KG KEVLISHVILI (ESP) v KHOKHLOV (UKR)
This final was greatly anticipated with both showing extraordinary judo today. The Ukrainian, Christian Khokhlov, has demonstrated beautiful technique and has a strong history of finals in both 2021 and 2022, most recently taking the gold medal in the Strasbourg Cadet European Cup. His first waza ari score was picked up with uchi mata, but Davit Kevlishvili (ESP) struggled to even the score with Khokhlov's stance proving an issue. He may have picked up two shidos but in the end, Ukraine could celebrate another title.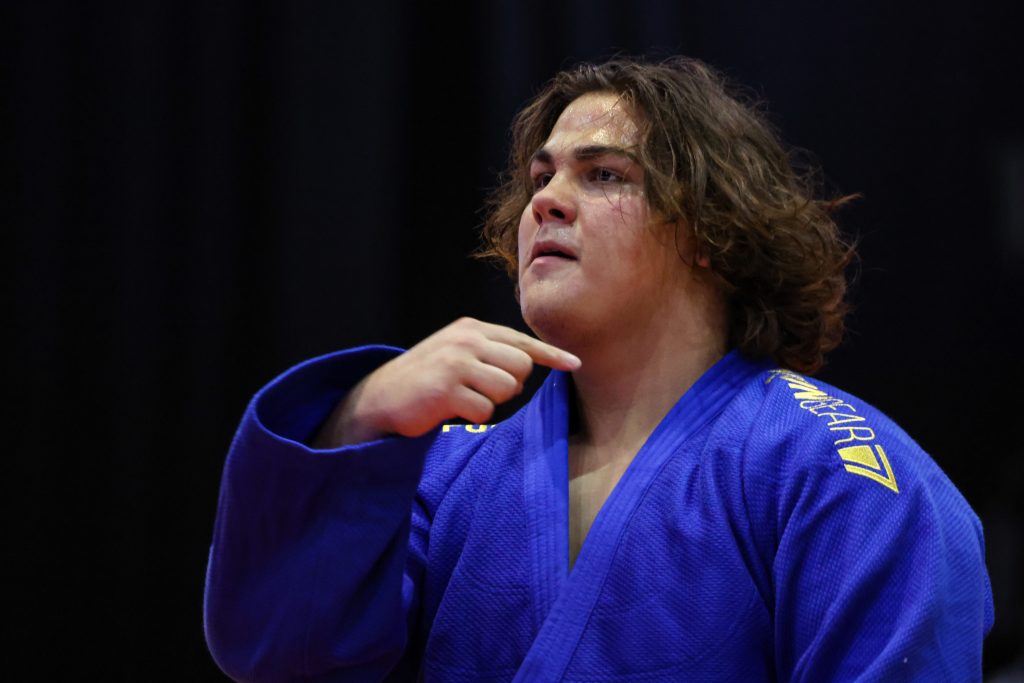 It is the end of the individual competition of these Cadet European Championships 2022 but we still have the Mixed Team event starting tomorrow at 10:00 local time. France did a supreme job of closing in ranks, finishing top of the medal table with 3 gold, 4 silver and 3 bronze.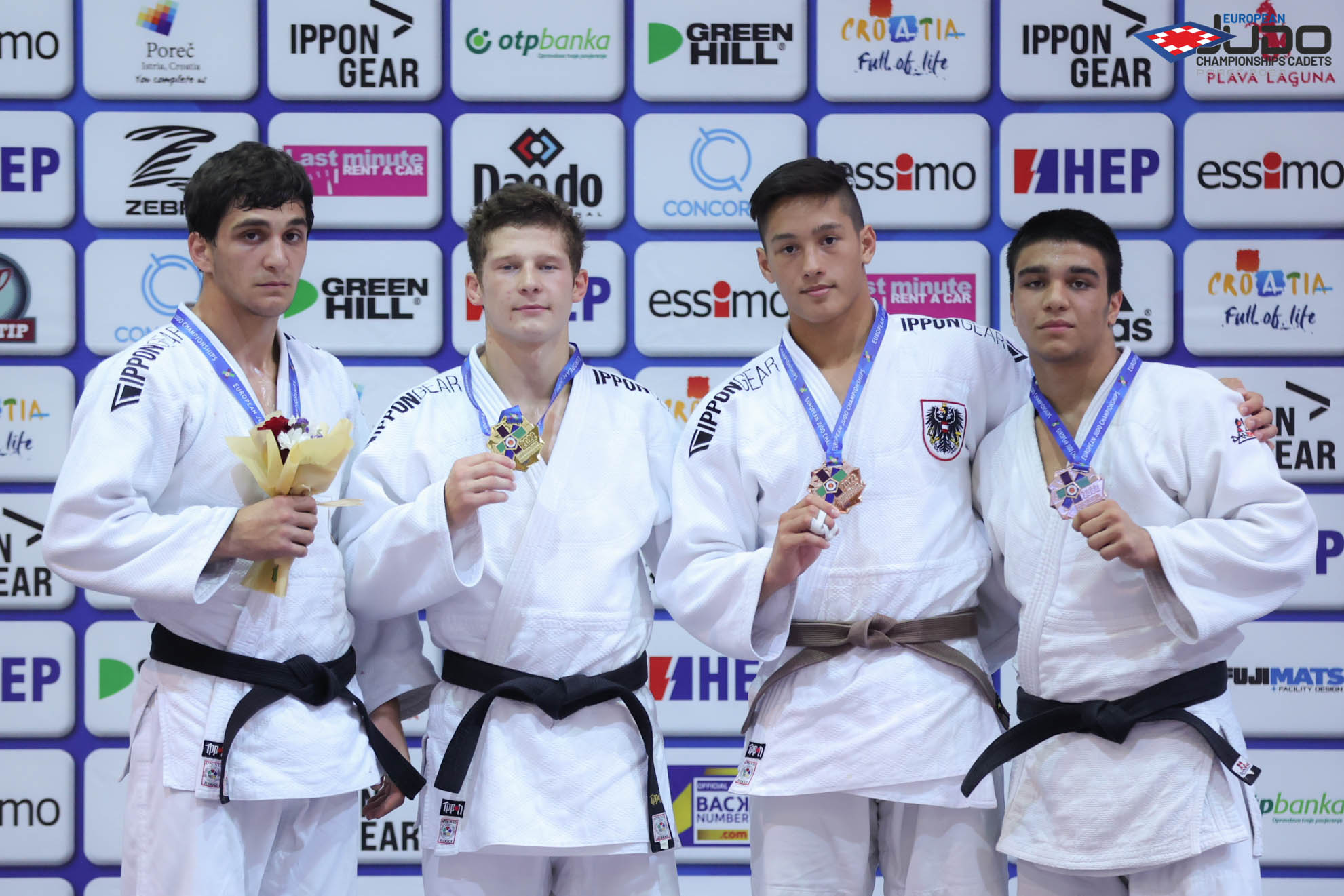 -81kg Medallists 🥇TSURKAN Igor🇺🇦 🥈KARAPETYAN Gor 🇦🇲 🥉PROELL Ronald 🇦🇹 🥉GRAHOVAC Dusen 🇷🇸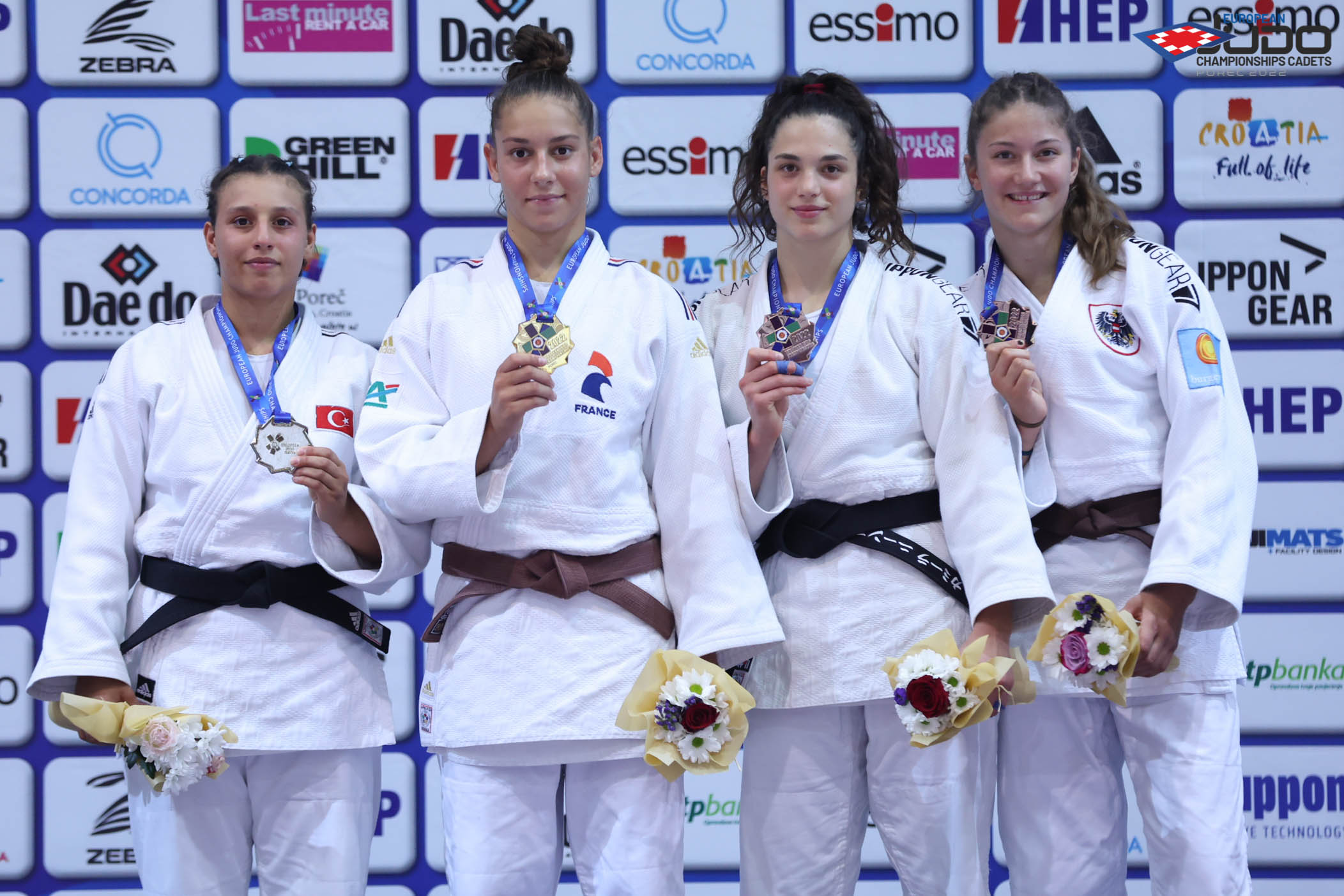 -70kg Medallists 🥇MAZZARINO Lila🇫🇷 🥈BAYSUG Ecem 🇹🇷 🥉ONDEI Serena 🇮🇹 🥉WERNERT Jael 🇦🇹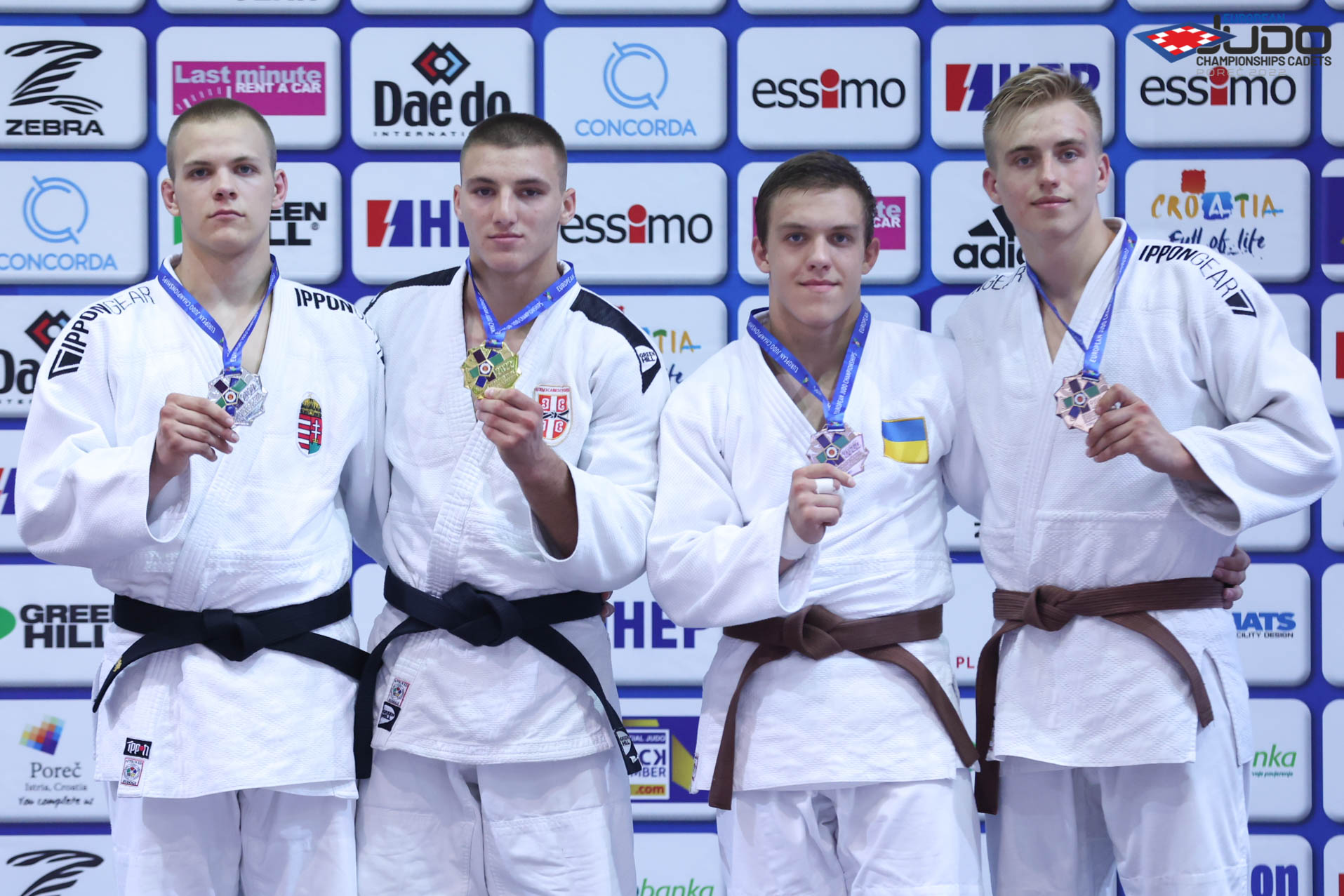 -90kg Medallists 🥇BULAJA Milan 🇷🇸 🥈KENDERESI Peter 🇭🇺 🥉BOLDYRIEV Oleksii 🇺🇦 🥉BIZANS Maksims 🇱🇻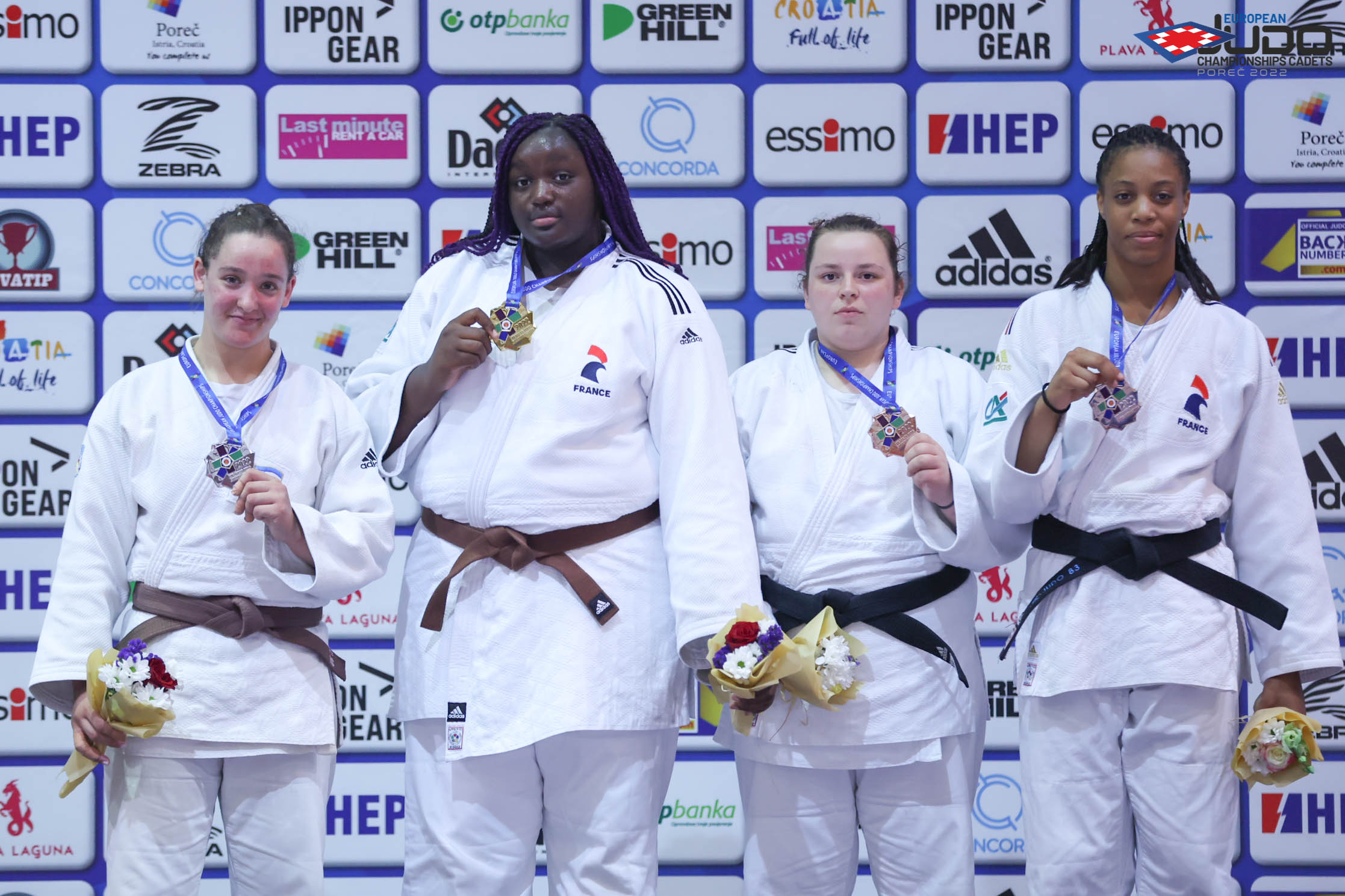 +70kg Medallists 🥇MIENANDI LALOU Grace-Esther 🥈MISHINER Yuli Alma 🥉SEMCHENKO Diana 🥉CANCAN Celia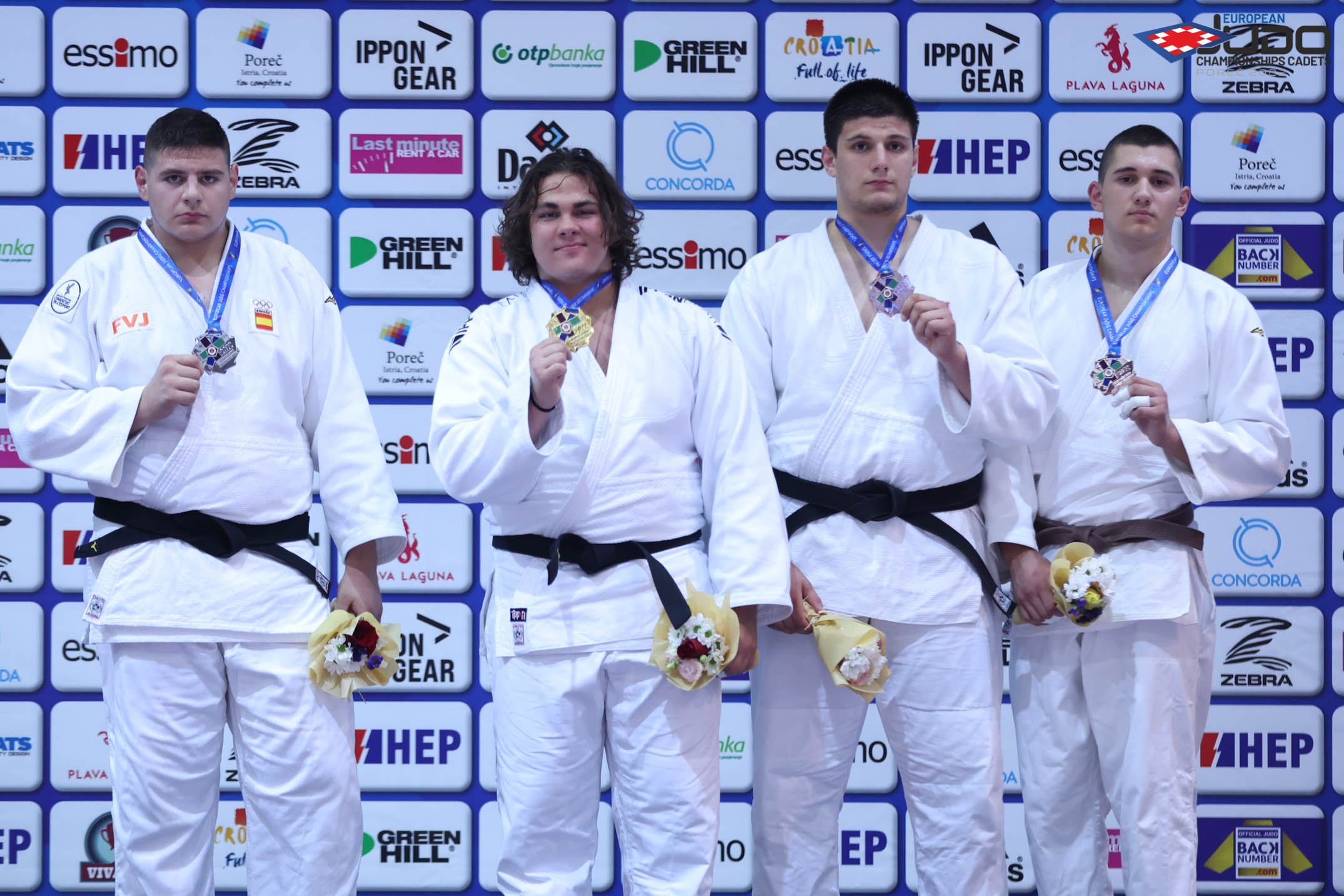 +90kg Medallists 🥇KHOKHLOV Christian 🇺🇦 🥈KEVLISHVILI Davit 🇪🇸 🥉TATAROGLU Ibrahim 🇹🇷 🥉PETRE Bogdan🇷🇴
Judoka
Author: Thea Cowen
---