After day one of the European Open here in Madrid, France were already leading in the standings but after a tremendous performance from the team today, they cemented their first place position with a total of five gold, five silver and eight bronze medals.
-81kg
On the second day of the Madrid European Open 2023, the host nation Spain weren't able to boast as much success as on day one. In fact the only athlete who made it to finals was Alfonso URQUIZA SOLANA in the -81kg category. Though he gave a strong performance throughout the preliminary rounds in order to take his place in the final, his Portuguese opponent Joao FERNANDO scored twice with waza ari to take the gold medal. 
Fernando has been on an upward trajectory and has proven his capabilities on numerous occasions, one of his most notable conquests was the defeat of former world champion, current silver medallist, Matthias CASSE (BEL). Today he continues to prove his dominance and despite having Grand Prix success, this was his first time to take a continental open gold, with only two bronze prior. Asking Fernando what this means to him, he explained,
It means a lot of hard work and that I'm in good shape, I was doubting it a little as competitions weren't going to well, so my coach and I decided to come here to see if I could feel a little looser. I was feeling confident today, the level here is a little different to what I'm used to, I felt strong but I had hard opponents still, including in the final. I fought him before, and lost to him before but I'm feeling good and I know the word had been done, I had no injuries, just the perfect day. Next up is Mongolia!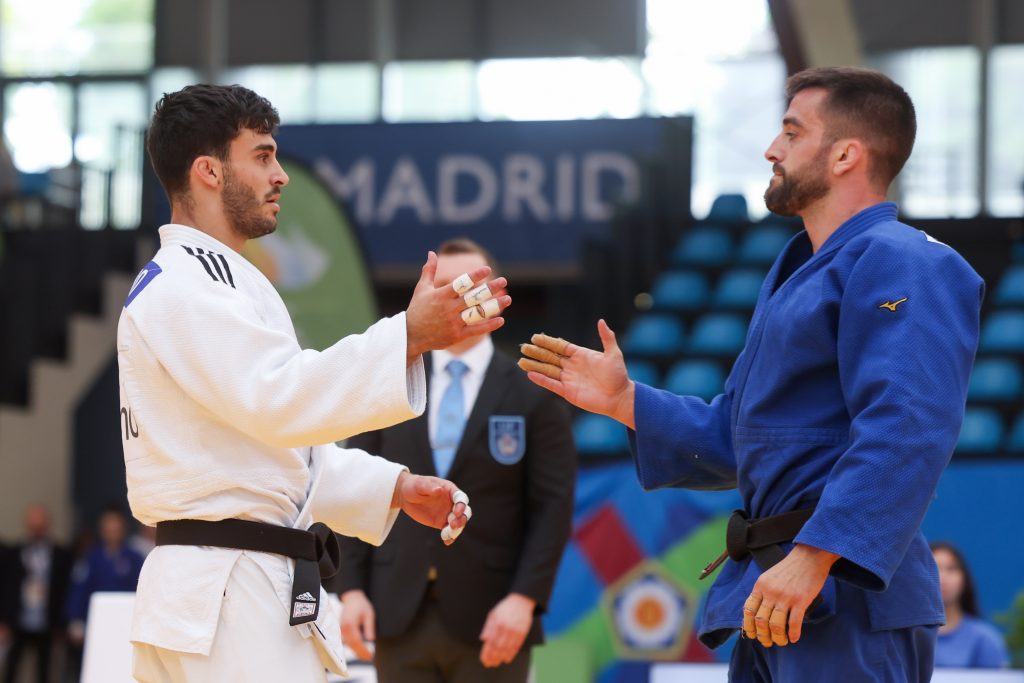 -70kg
As for the -70kg category, the contest was very close between team mates, Margit DE VOOGD and Jorien VISSER of the Netherlands. It was an extremely physical contest between the two women with De Voogd scoring earlier in the contest, Visser continued the onslaught of attacks as her opponent ceded two shidos with hope of a third, but it wasn't to be and the gold medal was awarded to De Voogd. Asking the Dutch athlete how she felt about her achievement she told us,
Very good actually! I think I had long streak of fifth places in European Opens last year, it was quite a struggle but I've been working very hard the past six months and I'm glad I could show that in the tournament. It's not nice to fight a team mate but I think we showed great Dutch spirit and if we had to fight each other, best to do it in the final. I train with Jorien every day, warm up and training partners and also really close friends. It isn't fun to fight one another but like I said, in the final is the best. I was struggling a lot with nerves before competition but I've been working a lot with a sport psychologist and I think my performance today showed my improvement.
-78kg
This year, Oceane ZATCHI BI made her transition from junior level to senior. Initially she didn't make it to the final block in her first European Open in Warsaw, then in Rome she secured a bronze medal, then today she went one better to make it in to the final. These incremental improvements meant that she was looking strong and in control throughout the day, including in the final against Teresa ZENKER (GER). Though she didn't manage a score in the final, her tactical abilities won out as her German opponent picked up three shidos.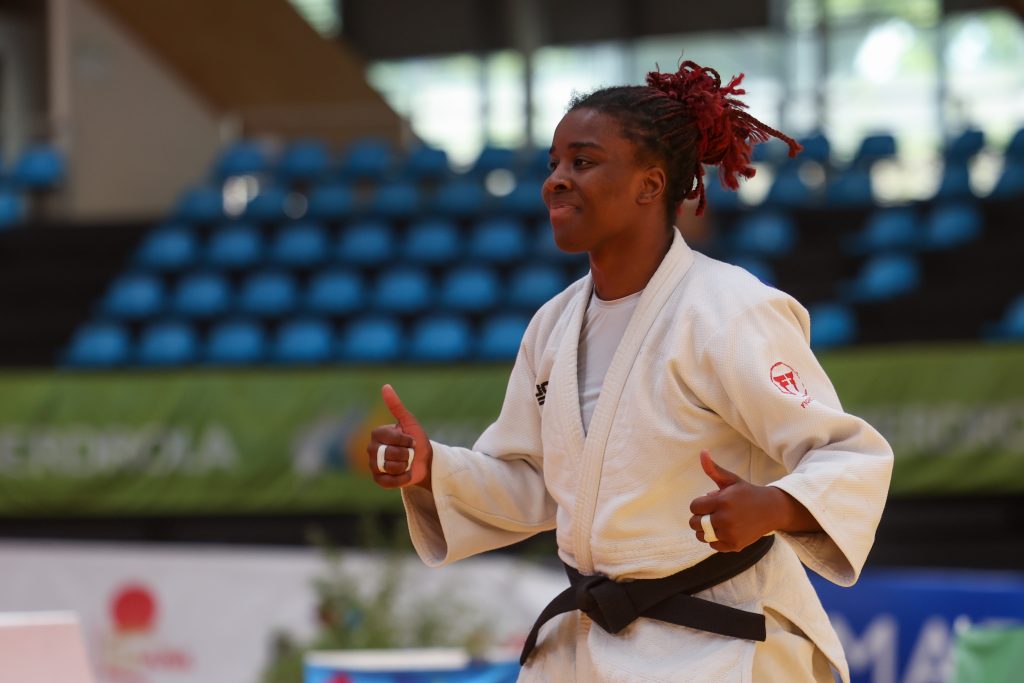 -100kg
It was another all-national final in the -100kg category, this time for France as Cedric OLIVAR and Alexandre IDDIR went head to head for gold. It was only with a waza ari score that Iddir came out on top in the end, taking his opponent back for a close ippon but Oliver was quick to react and not give up the contest so easily. This is actually Iddir's third continental open gold medal in 11 years, as we became used to seeing him more often on the IJF World Tour. Slowly but surely the 32 year-old is gaining points and momentum in this category, however he is still chasing down the likes of Kenny LIVEZE and Aurelien DIESSE from France when it comes to ranking and the bid for Paris 2024.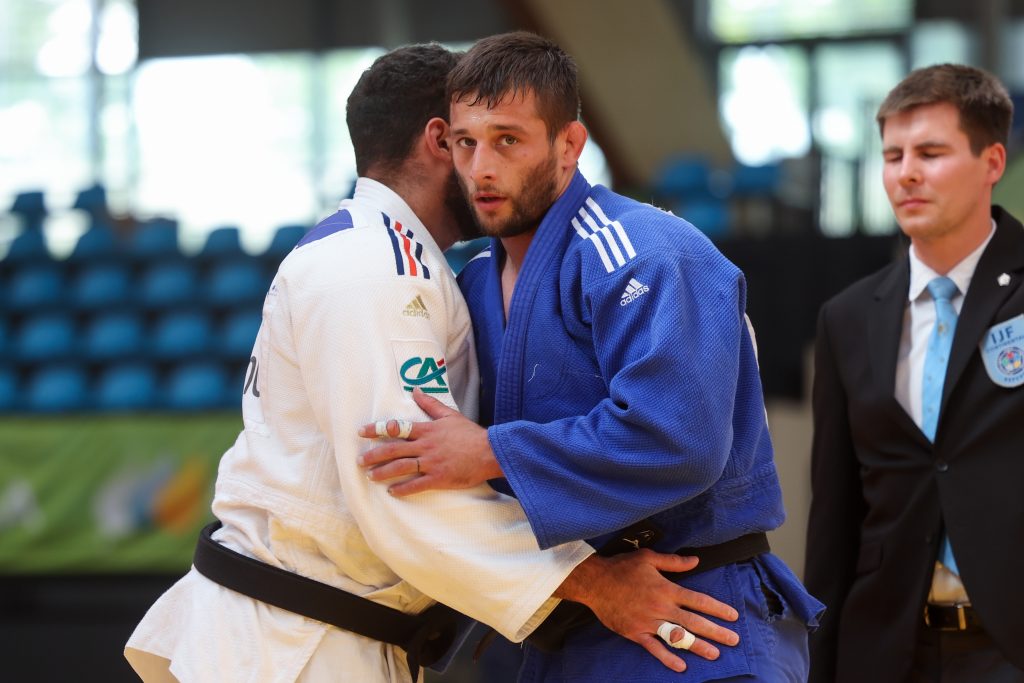 +78kg
Regardless of who succeeded in the +78kg category, it would be the best result for both Lucie DUPIN (FRA) and Maria HOELLWART (AUT). Neither have a continental open medal but both gave career best performances to get to the final today; but it was clear that Dupin's plan was to be first on each exchange and there was little Hoellwart could do for the first three minutes, but she bided her time as Dupin continued to try her forward throwing techniques and the young Austrian timed a counter attack to perfection, scoring ippon and adding to Austria's medal tally today.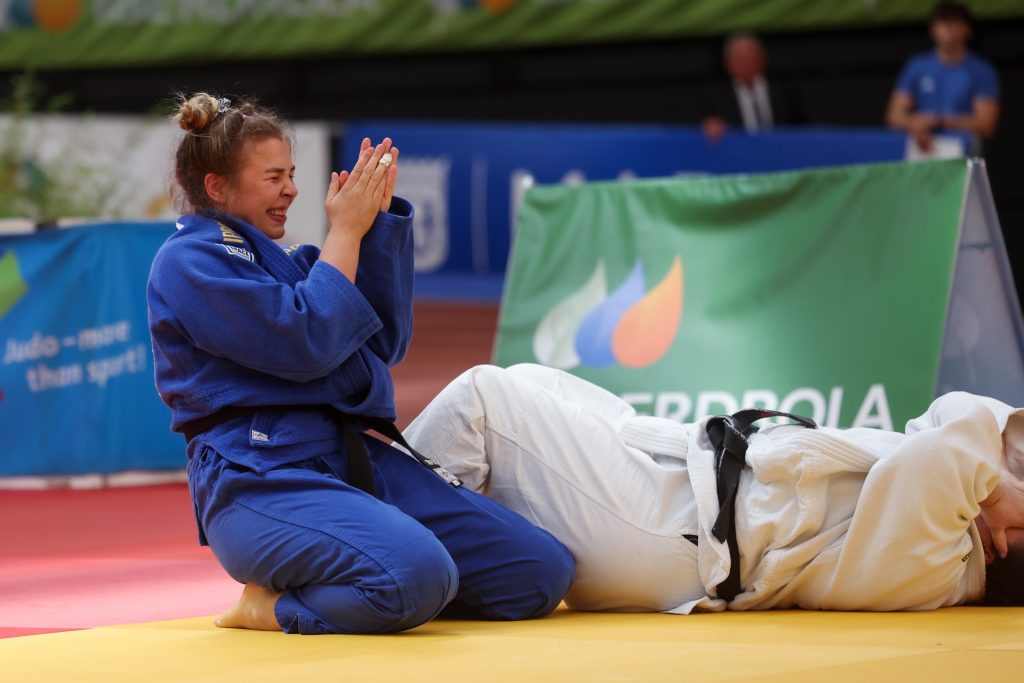 I think I finally found my weight category, I was always changing but now I have decided I am going for muscles and try the heavy girls! I just went step by step and felt better and better. In the final, my coach was telling me it doesn't matter how many shidos I get, I had to counter her and I knew I could, she is very good tactically so I had no choice when I had the two shidos, I was so happy with that ippon. It's been so long without a medal I really wondered whether or not I should keep going, but now I know I should, it is such a relief.
+100kg
Marvin BELZ (GER) wasted little time in the final against Mohammed LAHBOUB (MAR), less than 30 seconds in fact, scoring with a deep ko uchi and driving his opponent with such power. It was the perfect way to close out this amazing tournament, with style and a huge ippon.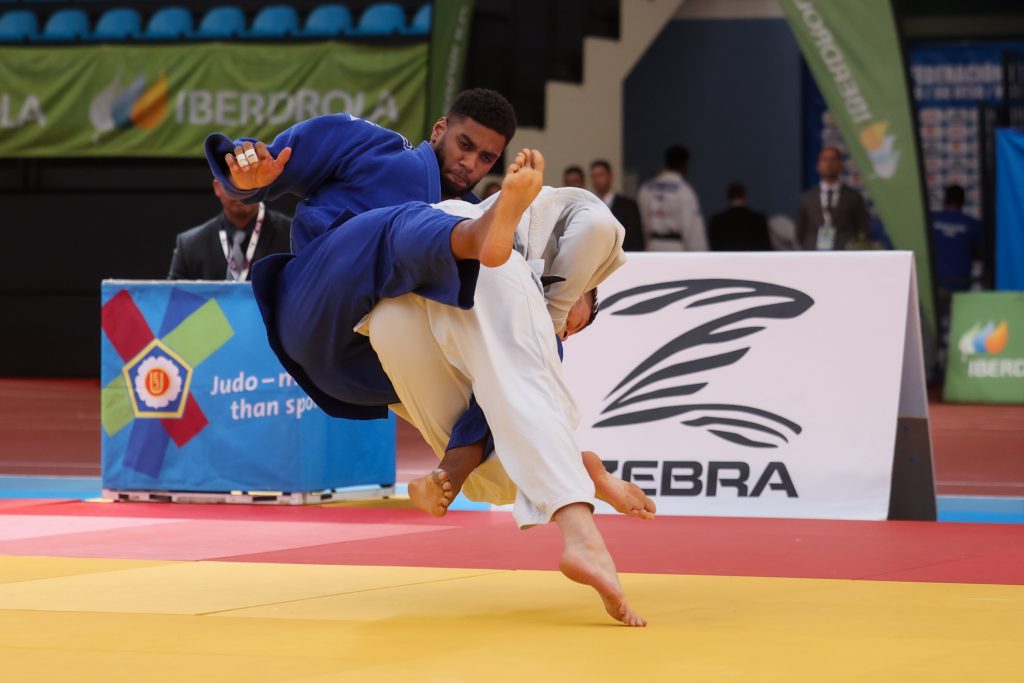 Judoka
Author: Thea Cowen
---