It isn't just the men's categories that have athletes fighting within their own nations for Olympic places as the women are faced with equally tough situations.
We have seen a huge shift in the -48kg category, the French superstar Shirine BOUKLI making it clear she has what it takes to be the number one for her country following a European Championship win last month as well as a win in the Dusseldorf Grand Slam. This will cause great discomfort to Melanie CLEMENT who has been consistent during this Olympic cycle with plenty IJF tour successes to count and was the one to put a stop to Daria BILODID's winning streak.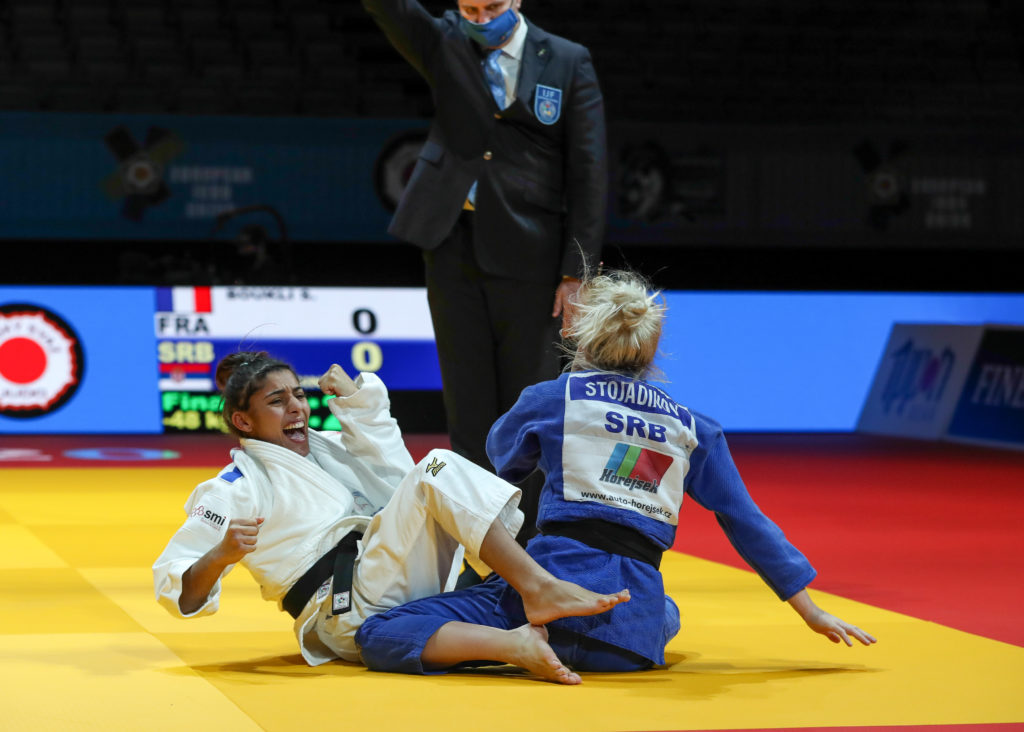 The -63kg looks straightforward for most, an Austrian rivalry between the #17 and #18 ended as Kathrin UNTERWURZACHER retired earlier this year, making room for the European silver medallist Magdalena KRSSAKOVA who certainly stepped up her game following lockdown. However it looks to be Great Britain who is waiting with bated breath to see how future results effect their situation. Currently, Amy LIVESEY sits top of the pile with Alice SCHLESINGER only a couple hundred points behind. Within an even smaller margin, Lucy RENSHALL is at #25 and not forgetting their youngest athlete who is sitting just outside of qualification, but with Masters in January and qualification running till June, Lubjana PIOVESANA could climb the -63kg ladder.
It's a double whammy in the -70kg for France, the #1 and #2, World Champion Marie Eve GAHIE and European Champion Margaux PINOT will need to face one another, an unfortunate end to this Olympic cycle with both performing at their very best. Proof that the French team are being exceedingly successful and leaving them with prime choice for the Olympic medals.
Of course they aren't the only nation in the -70kg category with a close call. The Netherlands have both #3 Sanne VAN DIJKE and #6 Kim POLLING competing for their place in Tokyo 2021. The former has been more present on the tatami during 2018 as her team mate suffered an injury, though when Polling returned, it was business as usual with a Grand Slam and Masters win. The quadruple European Champion is yet to add an Olympic medal to her collection, losing out in the first round in Rio to the eventual champion, TACHIMOTO Haruka (JPN). Polling made a personal decision not to attend the 2020 European Championships when Van Dijke picked up a silver medal.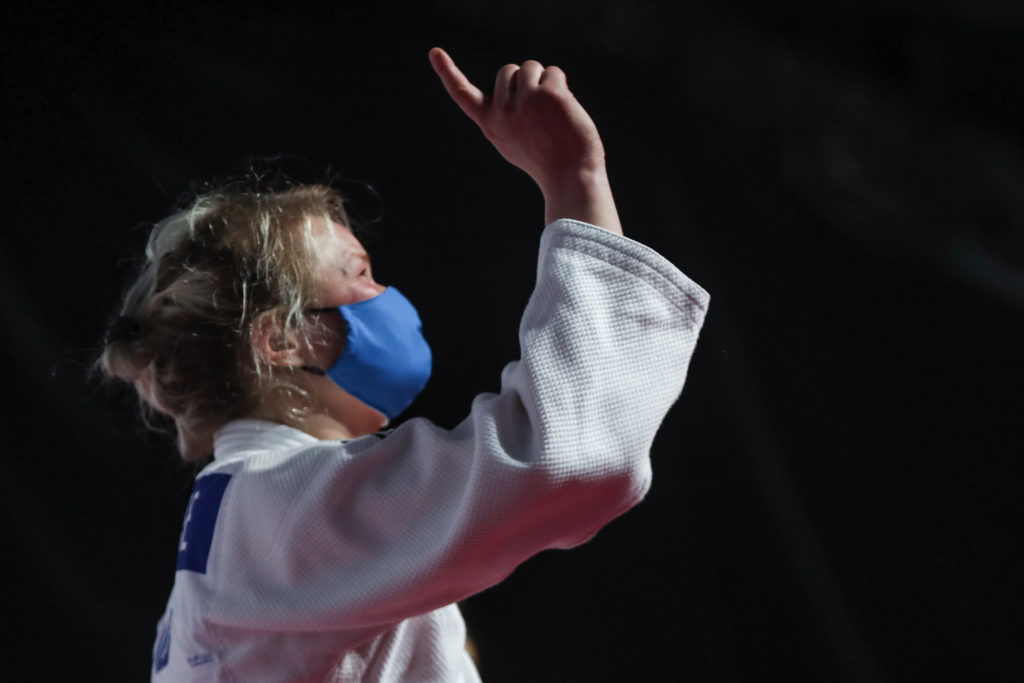 France continue to have this luxury problem, both in the -78kg and +78kg category. There are an incredible three athletes in the top 10 in the -78kg category; #1 Madeleine MALONGA, #3 Fanny Estelle POSVITE and #10 Audrey TCHEUMEO. The odds may very well be in favour of Malonga given that she is the current World and European Champion and managed to retain her Paris Grand Slam title this year. She seems the clear leader but as always, a lot can change in six months and with the margins so close, she has close competition.
Germany and Russia will need to make a decision between their top -78kg athletes. Anna Maria WAGNER sits in the lead on ranking points, but it was Luise MALZAHN who took home a European silver medal in Prague, her fourth continental medal in addition to her 32 IJF tour medals and World bronze in 2015. The seniority hasn't put her higher on the ranking however, it may play a big part in the selection process with her consistency to medal.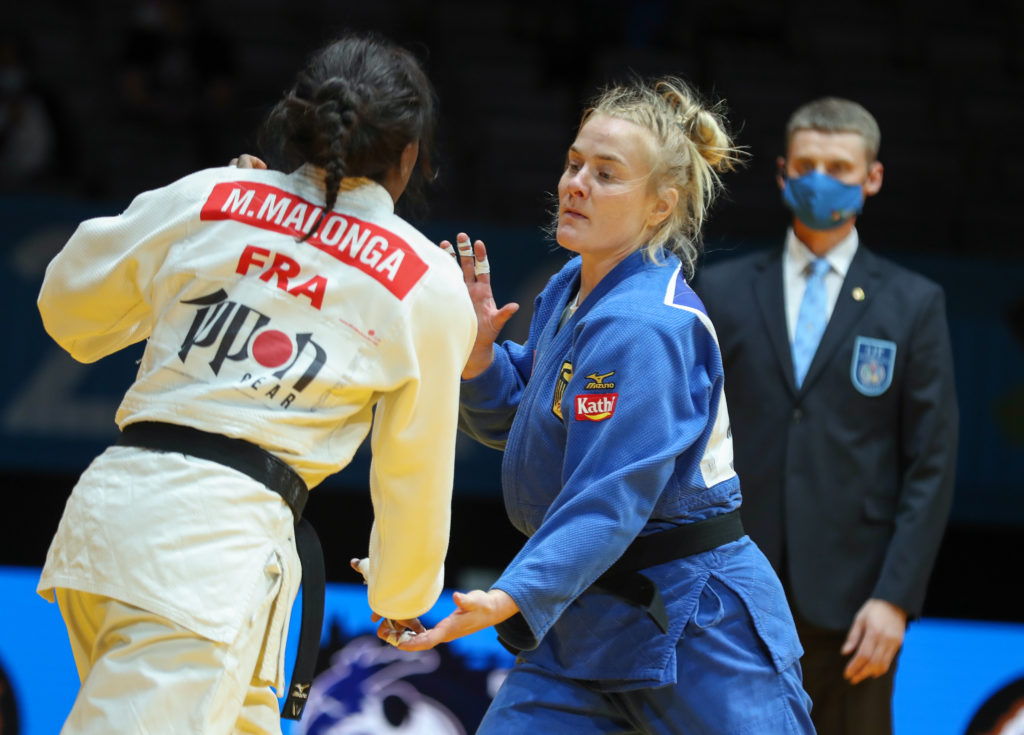 In the #16 and #17 places are Aleksandra BABINTSEVA and Antonina SHMELEVA. Babintseva took a triumphant World bronze medal in Baku, 2018 and has made a mark on the IJF tour, as has her younger team mate Schmeleva with a Hague Grand Prix gold in 2018, rounding off 2019 with a silver medal in Tashkent. Unfortunately for the younger of the athletes, she has been on a losing streak against Babintseva which may very well contribute to the decision.
Finally, the return of Romane DICKO in the +78g category will certainly send questions flying as to who will be going to the Olympic Games in this weight class for France. Anne M BAIRO is the longer serving athlete on the French team and without having seen them compete against one another on the international stage it is hard to determine. What we can say is that Dicko does not come for anything other than gold. Though a despairing injury took her away from competition, her return saw her snatch a Grand Prix gold in Tel Aviv, Grand Slam glory at home in Paris, and following lockdown, her second European title.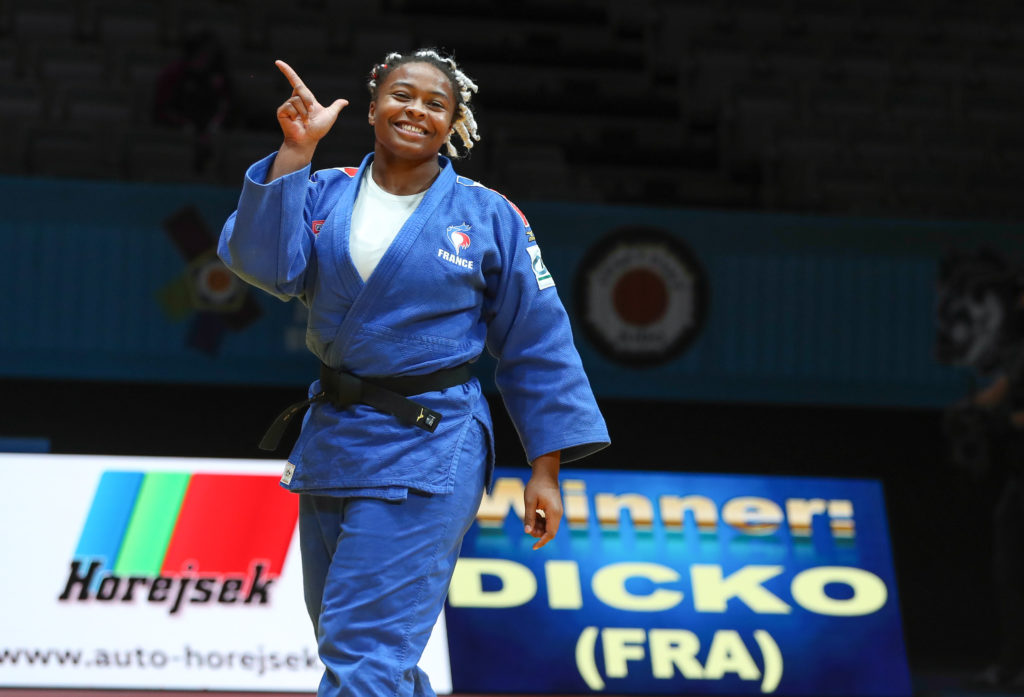 Judoka
Author: Thea Cowen
---