It was a sharp wake up call for Serena ONDEI (ITA) in the final of the -70kg category, in only 7 seconds, Barchinoy KODIROVA (UZB) countered with ura nage to score waza ari, and unfortunately for Ondei she was unable to find her way back, Kodirova scoring again with seoi nage a minute later. Perhaps the initial surprise caused Ondei to compete in a more cautious way which did not pay off, however, her previous contests brought her to the final of the cadet world championships which she can remain extremely proud of and will certainly be celebrated within her team.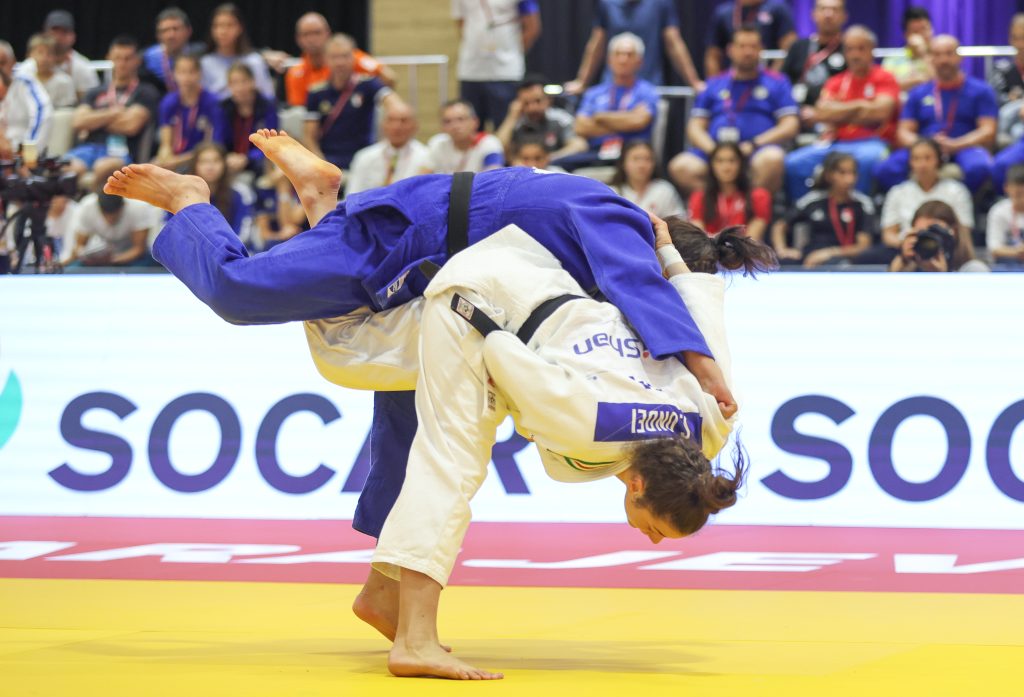 Cadet European silver medallist KENDERESI Peter (HUN) was determined today not to end up with another second place and he was strong in ne waza, going for the sangaku against Abbos SHERMAKHMATOV (UZB) and eventually secured it to turn in osae komi. At first his opponent managed to escape but he kept the legs strong and he persevered to turn back and then endured the 20 seconds to take his world title. Notably, his win was extremely respectful and he held off his celebrations until both himself and Shermakhmatov had bowed off the tatami.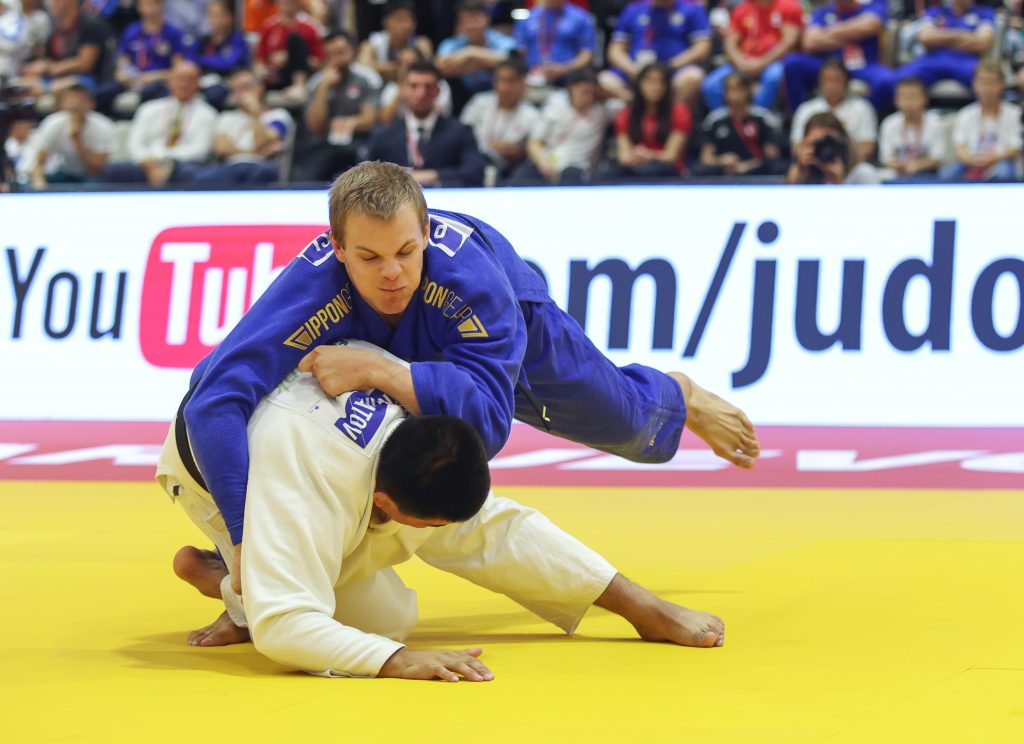 Typically a final between team mates goes one of two ways, quickly or a dragged out affair as they know each other so well, and in the case of Grace-Esther MIENANDI LALOU and Celia CANCAN, it was the former.
Cancan certainly was off to a strong start and had a strategy to contain Mienandi Lalou's grips and although she kept up with the attacks, she was unable to escape the ippon-scoring o soto which Mienandi Lalou switched back after just over one minute of contest time. It was a tremendous win and also a wonderful embrace following the bow, celebrating one another achievements today.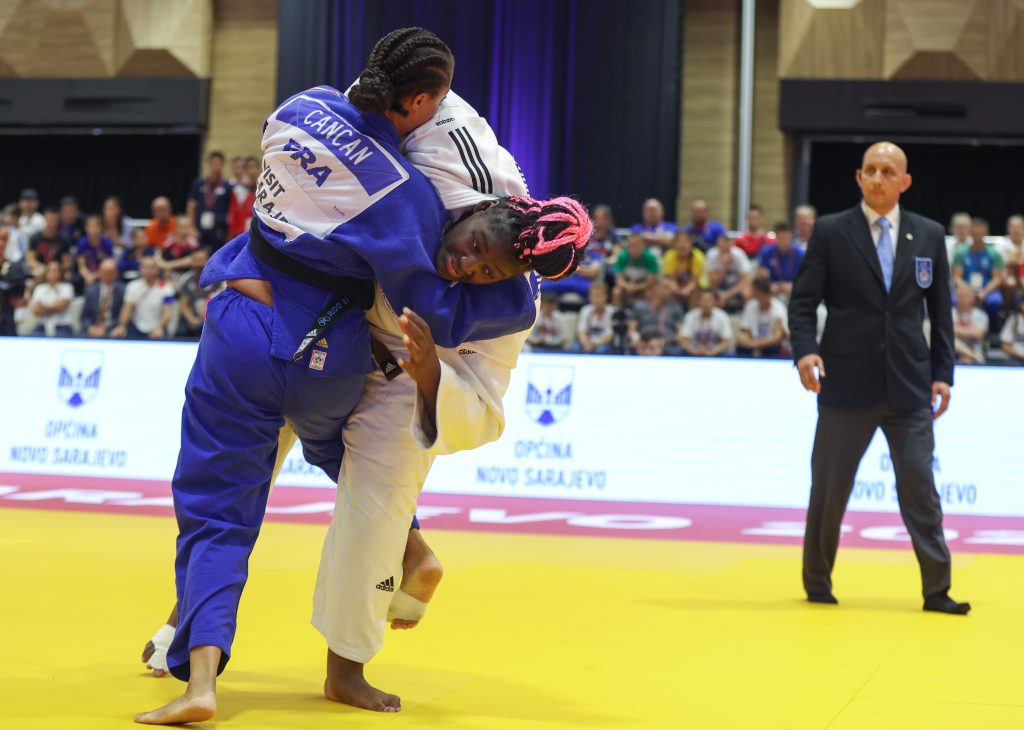 Europe mightn't have made it in to the final of the +90kg category, but we still had representatives in the bronze medal matches. First up was Recep ERGIN (TUR) against ARAI Dota (JPN). Ergin put the first waza ari on the board with an ura nage but Arai evened the score with o uchi gari and it was a great contest which in the end was decided on shidos. It was such a close contest and Arai took the first of the +90kg bronze medals.
It was another national head to head in the second bronze medal contest between Romania's Darius GEORGESCU and Bogdan PETRE. The pair faced each other in the cadet European championships with a win for Petre which repeated itself today. Georgescu made numerous errors early on and picked up two shidos, and then both were awarded one for passivity, ending the contest in favour of Petre.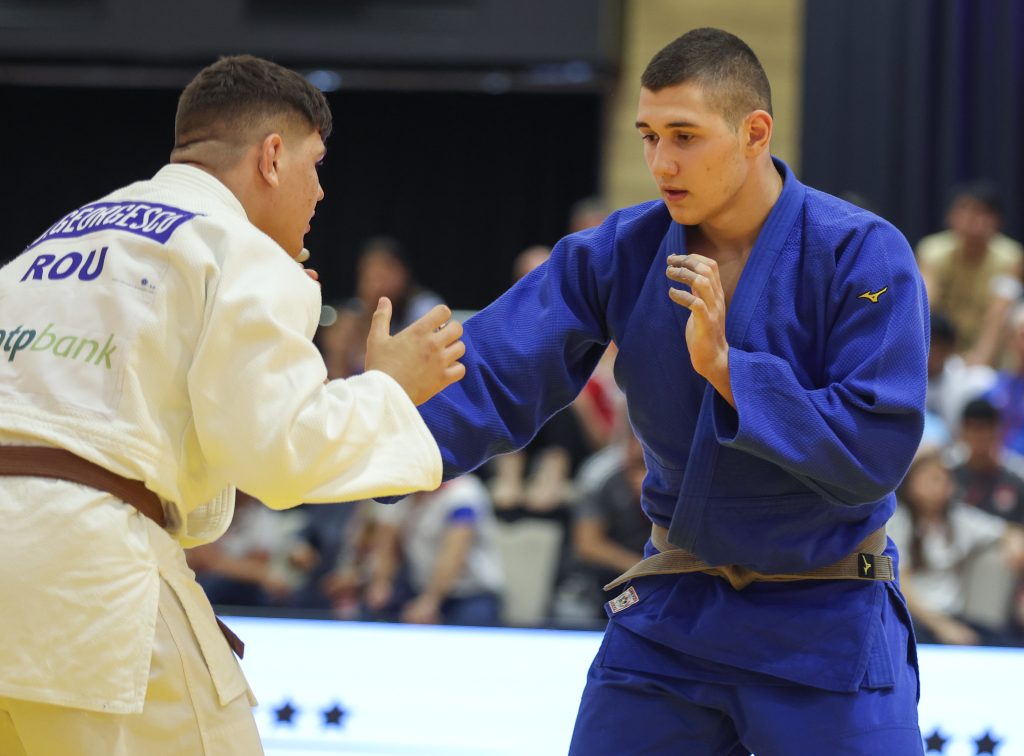 At the end of the individual competition, France topped the medal table with 3 gold, followed by Georgia and Japan. We begin again tomorrow at 12:00 local time for the exciting mixed team event!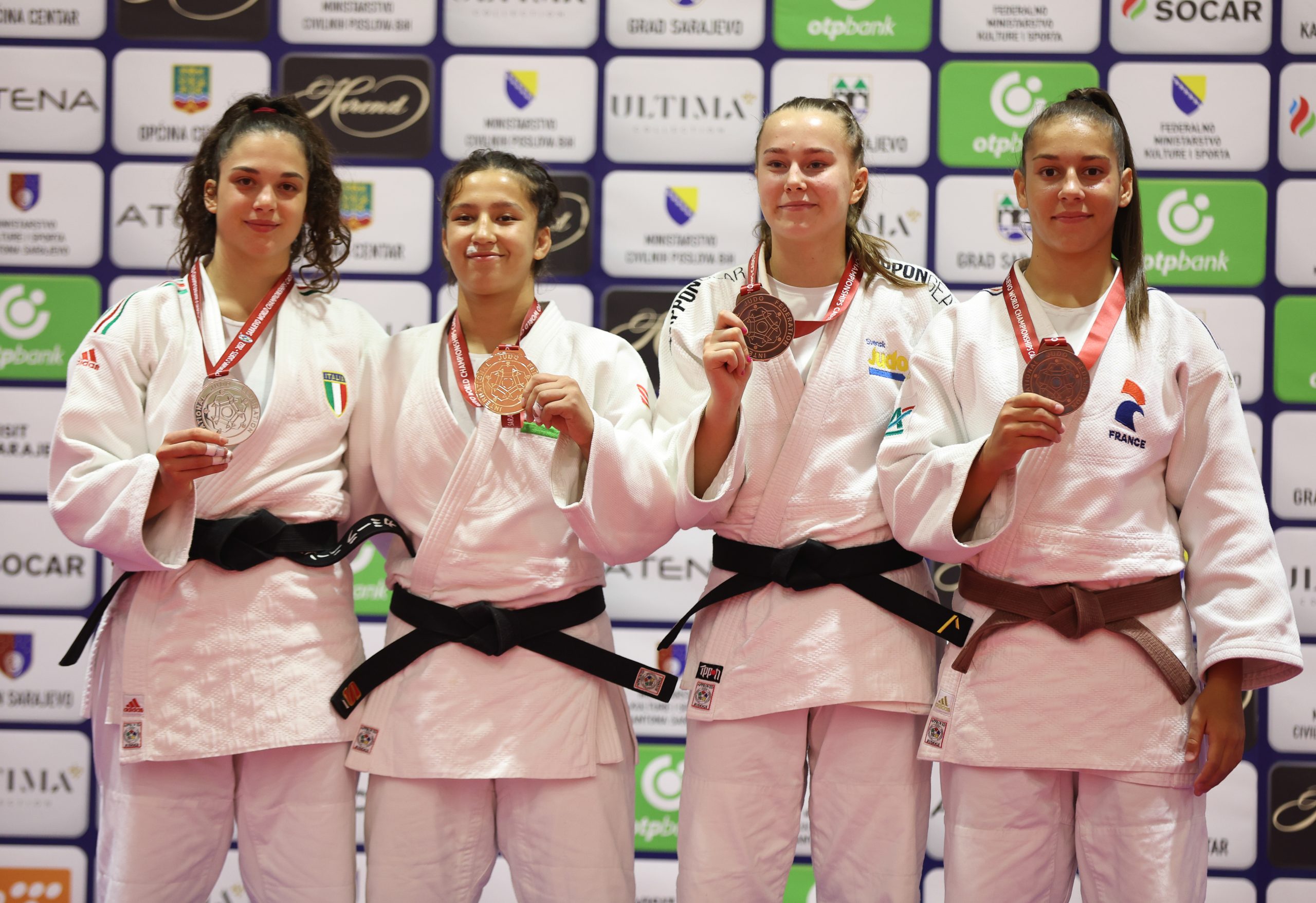 -70kg Medallists 🥇KODIROVA Barchinoy 🇺🇿 🥈ONDEI Serena 🇮🇹 🥉NILSSON Ingrid 🇸🇪 🥉MAZZARINO Lila 🇫🇷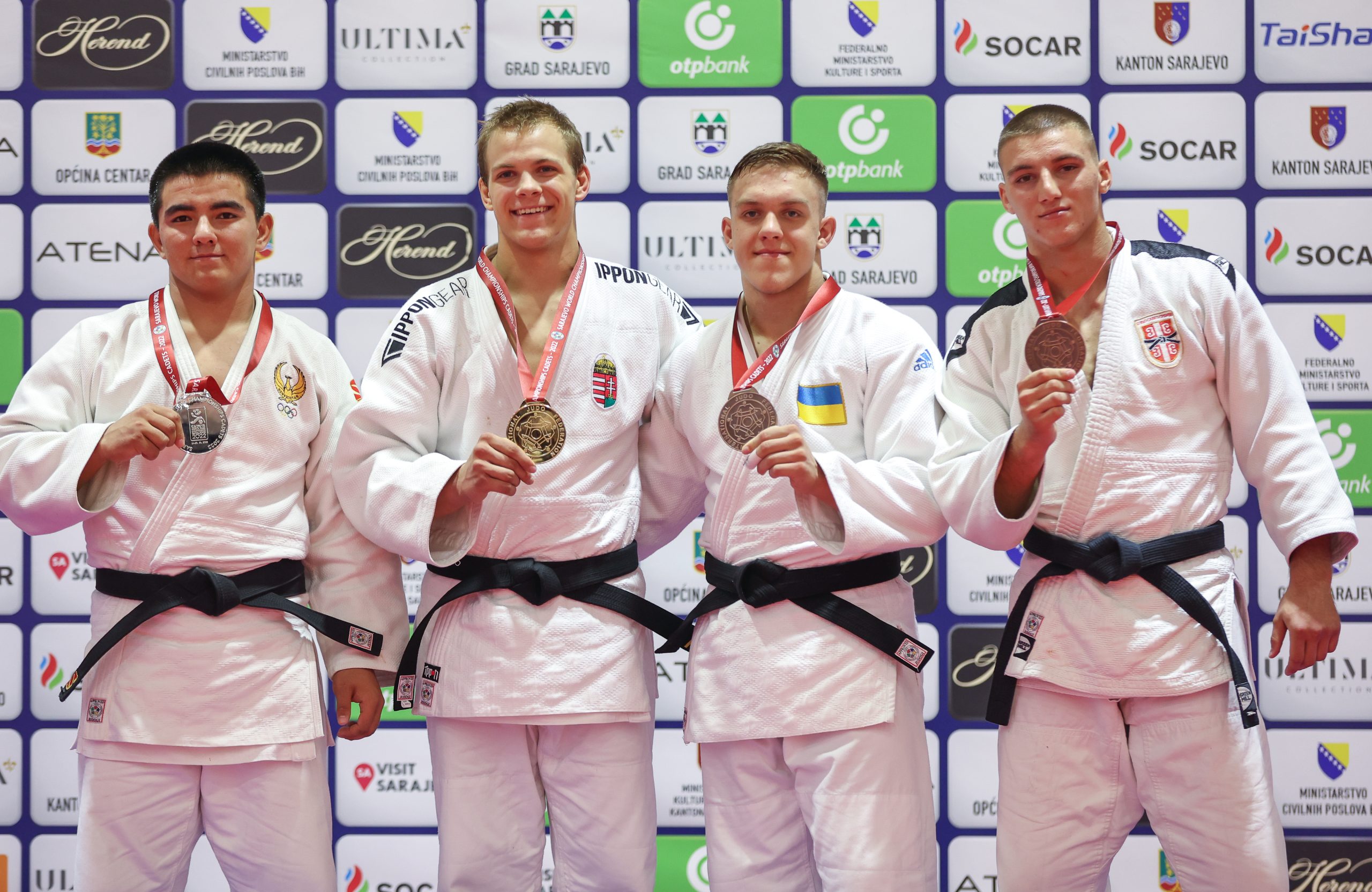 -90kg Medallists 🥇KENDERESI Peter 🇭🇺 🥈SHERMAKHMATOV Abbos 🇺🇿 🥉BOLDYRIEV Olekseii 🇺🇦 🥉BULAJA Milan 🇷🇸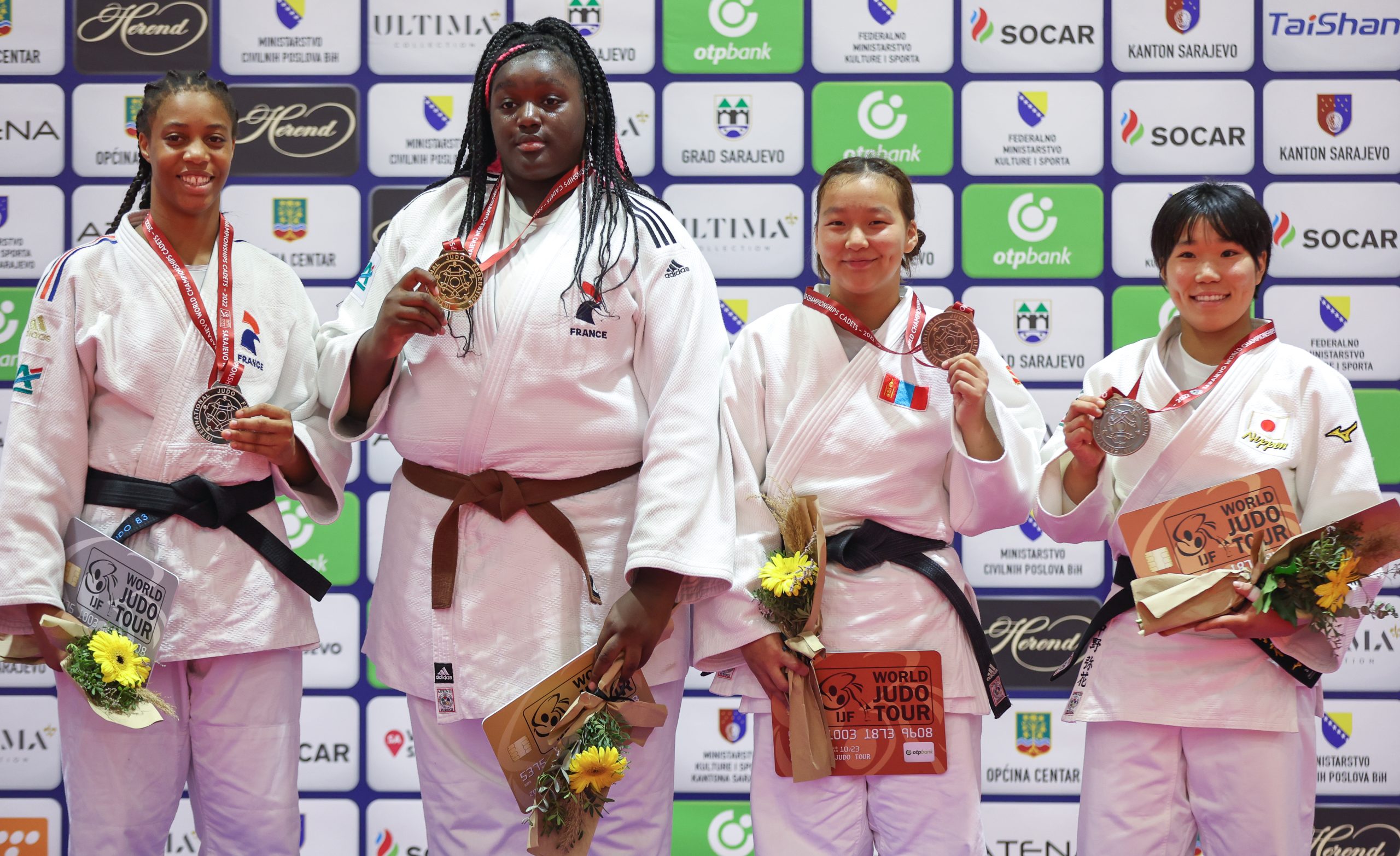 +70kg Medallists 🥇MIENANDI LAHOU Grace-Esther 🇫🇷 🥈CANCAN Celia 🇫🇷 🥉BATSUURI Nyam-Erdene 🇲🇳 🥉NAKANO Mika 🇯🇵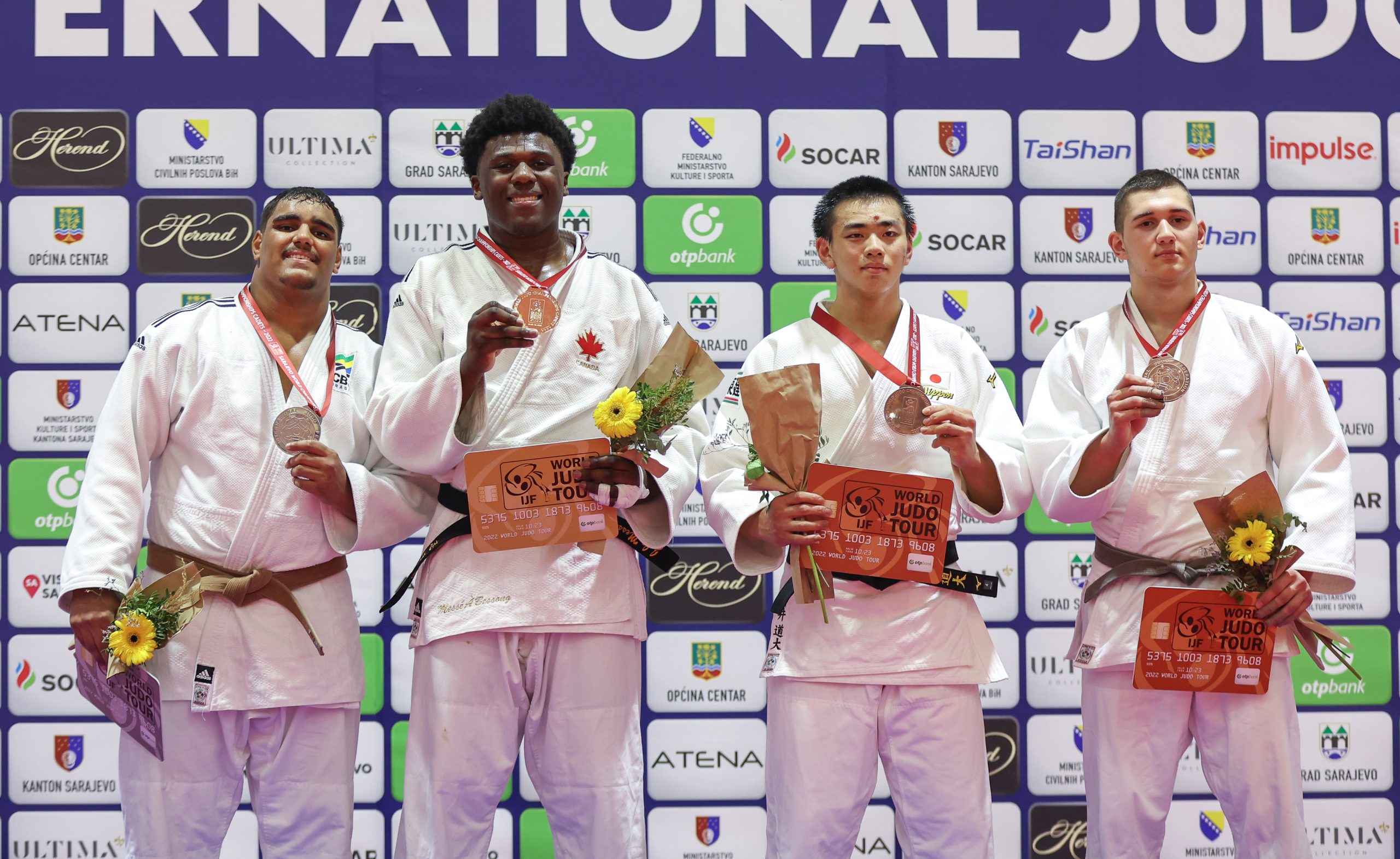 +90kg Medallists 🥇MESSE A BESSONG John Jr 🇨🇦 🥈SANTOS Gabriel 🇧🇷 🥉ARAI Dota 🇯🇵 🥉PETRE Bogdan🇷🇴
Judoka
Author: Thea Cowen
---