Arguably, the mixed team event is the most exciting of the tournament. Today was no different in the Junior European Championships 2022. The atmosphere was incredible as always, the team support carrying their compatriots to glory. After some brilliant matches, the potential medallists were decided.
Azerbaijan were able to celebrate their bronze medal first, defeating Germany 4-1. On the adjoining tatami, Georgia battled it out with Ukraine for the second bronze. This was a much more even head to head and resulted in a 3-3 decider. The -90kg category was drawn, the original victor was Ivan KUTENKOV (UKR), but Tornike POLADISHVILI (GEO) was looking to amend his previous errors. Eventually Poladishvili took his team to the podium, countering an uchi mata attempt from the Ukrainian just 36 seconds after the first hajime.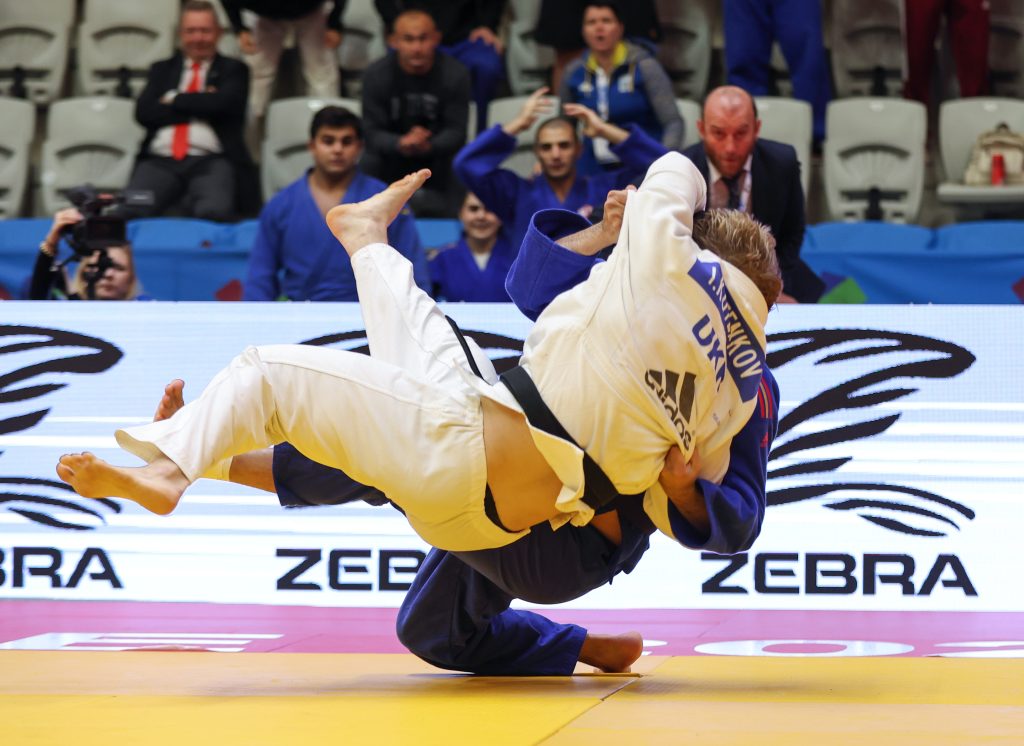 Then the final hurrah. Türkiye versus France.
It started well for Türkiye in their first contest, the -90kg Cem DEMIRTAS scored first but it wasn't long after that Aleksa MITROVIC levelled the score and transitioned in to ne waza for the first French win in the final. The next came quickly for Oceane ZATCHI BI (FRA) as Hilal OZTURK (TUR) was disqualified in the +70kg contest. Mathias ANGLIONIN (FRA) and Munir ERTUG (TUR) took the +100kg contest in to golden score, possibly the longest of the whole week.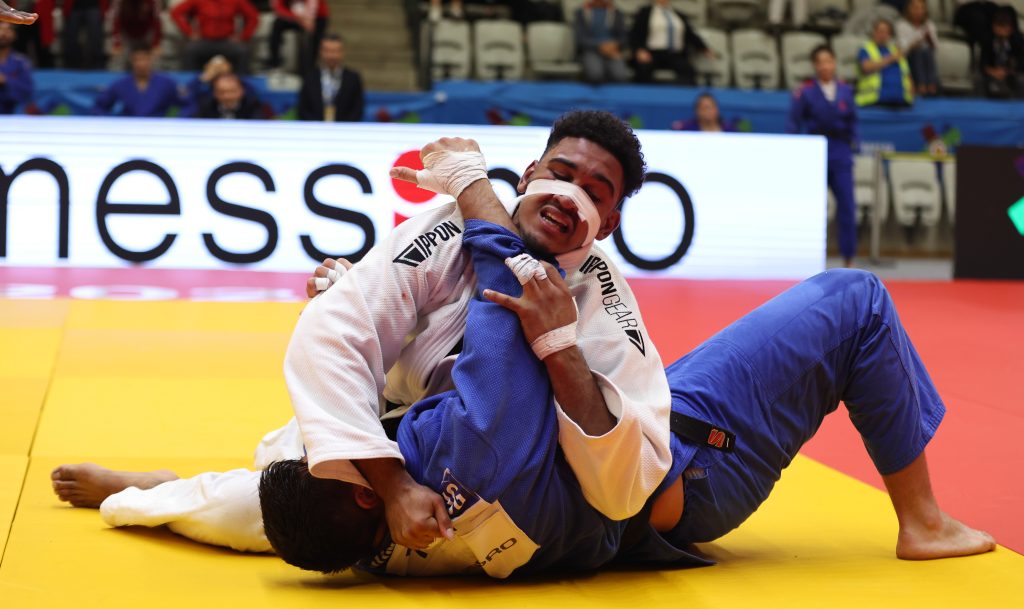 It took 7 minutes and 32 seconds for Anglionin to take the win in osaekomi but what a terrific contest it was, with roaring crowds. Chloe DEVICTOR was up next for France and secured the title, again in osaekomi meaning that France continue to be the Junior European Mixed Team champions.
I am so happy that I could be the one to take the final win for my team, even in osaekomi I didn't realise what it meant, not until I stood up and saw my friends celebrating in the tribune. We didn't do the best in the individual competition so for us to come back and win the team trophy, it is the best revenge.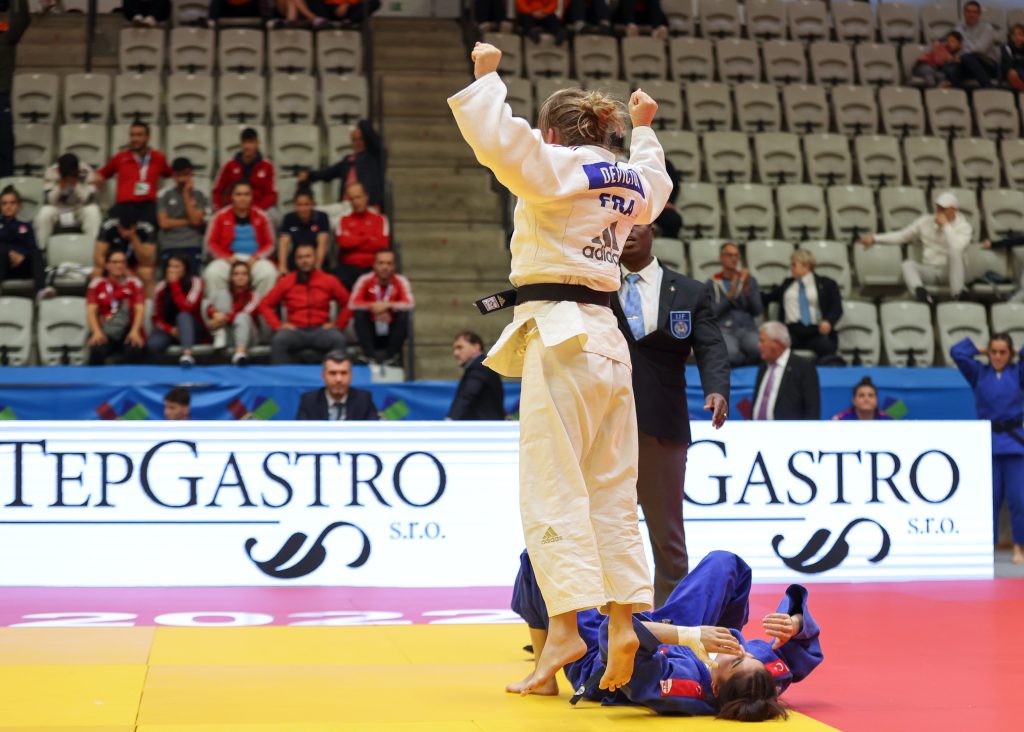 We are strong as a team and are just so happy.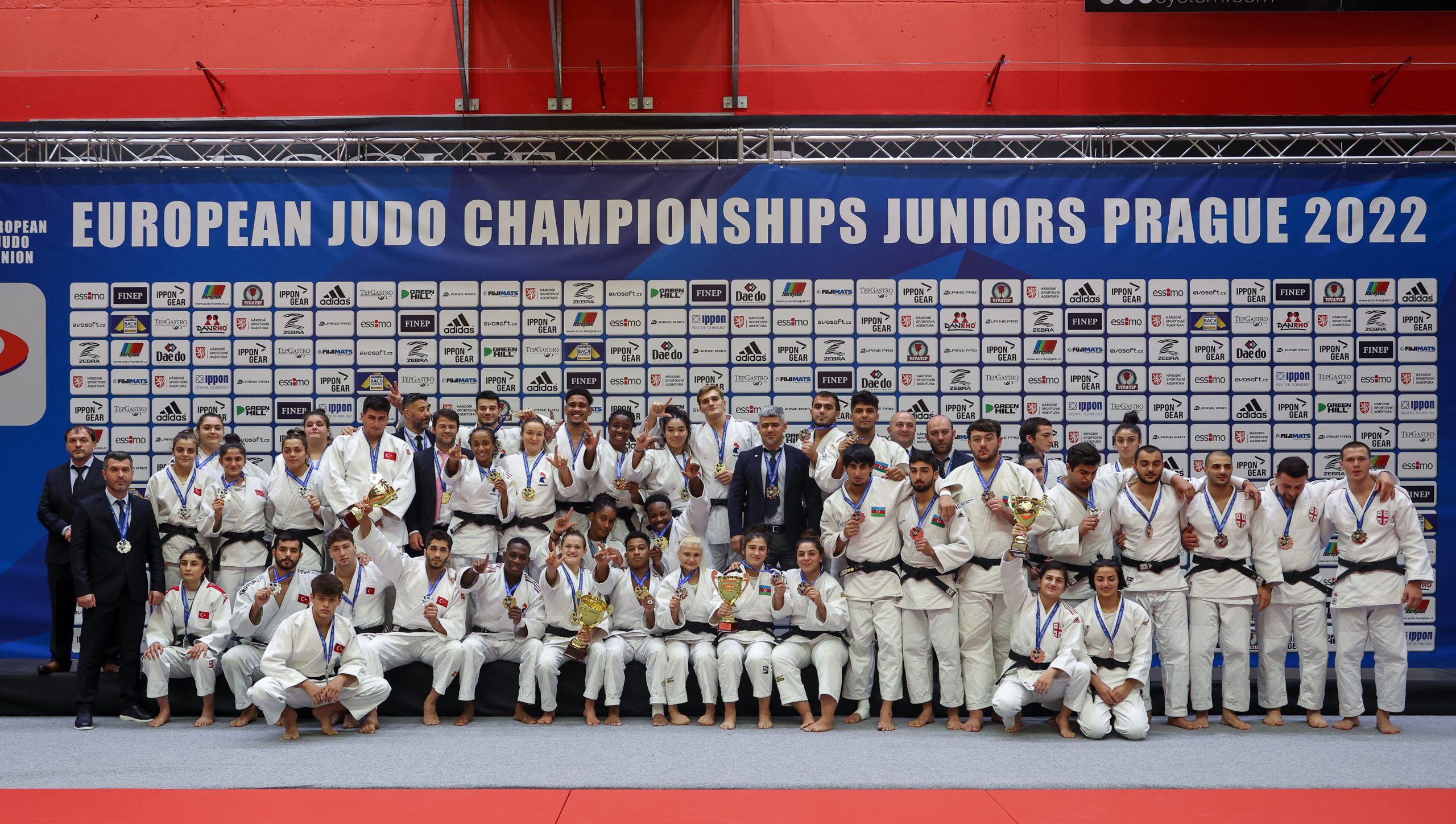 Judoka
Author: Thea Cowen
---