Today saw the first occasion that the recently accepted mixed-team event was put on full show at a senior World Judo Championships. The new set up brought with it a high level of excitement. Three women and three men formed a team and today there were 21 teams looking to deliver their best for title. Japan defeated Brazil in the final, whilst Korea and France won bronze.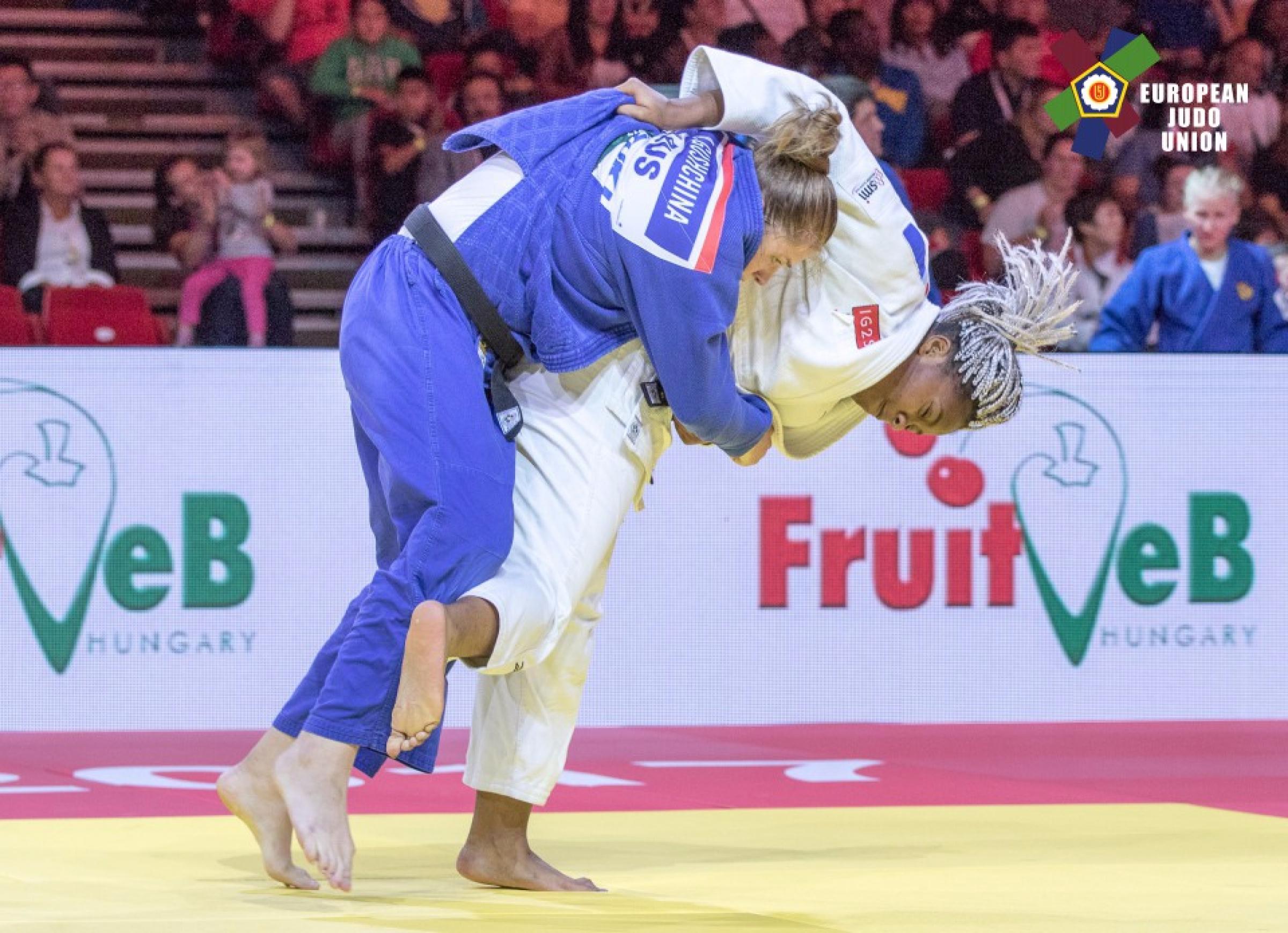 The French team first met home favourite, Hungary, during the quarter final of pool B. After thrashing the Hungarians 6-0, France moved on to face eventual bronze medallist, Korea. After a 4-2 loss, France was consigned to the repechage, where Germany was on standby. Germany began the repechage match with strong hopes for progressing towards a medal. However, the final scoreboard flashed 4-2, and this time the victory was for the French team.
The Russian team faced France for the precious bronze. First up was Anastasiia KONKINA against Helene RECEVEAUX. Konkina secured a waza ari right away, which she managed to hang onto until the last two minutes when the French fighter struck back with a waza ari score. To win the first score for France, Receveaux finished the contest with juji gatame. Benjamin AXUS fast forwarded all actions when he threw Zelimkhan OZDOEV for waza ari. Marie Eve GAHIE followed the successful regime and stunned Valentina MALTSEVA for waza ari by a nicely executed gake movement. It was time for Russia to catch up and they began to do so when Mikhail IGOLNIKOV defeated Axel CLERGET. Next up was 17-year-old, current French Senior National Champion, Romane DICKO. The youngster flew into the contest against Valentina MALTSEVA with a harai goshi which was worthy of a waza ari score. Towards the end of the contest, Dicko repeated a harai goshi attempt, yet this time, she stunned her opponent for Ippon, guaranteeing the French team the bronze spot of the podium. The final contest saw Cyrille MARET vs Andrey VOLKOV. After a tight four minutes, the pair of them were forced into golden score where Maret shined his newaza skills when tied up Volkov with tate shiho gatame.
The President of the European Judo Union, Sergey Soloveychik, expressed his thoughts in regards to the premier of the mixed-team event;
"I would like to congratulate the French judo federation with their bronze medal at mixed team event. In my opinion, the new format is very attractive for public and media. We have been waiting for a long time until the team event was recognized, and I am sure it would crown the program of Olympic Games in Tokyo as most prestigious. However the European federations need to work a lot in order to meet all new challenges, so we will use the remaining time to find the best strategy and preparation program."
---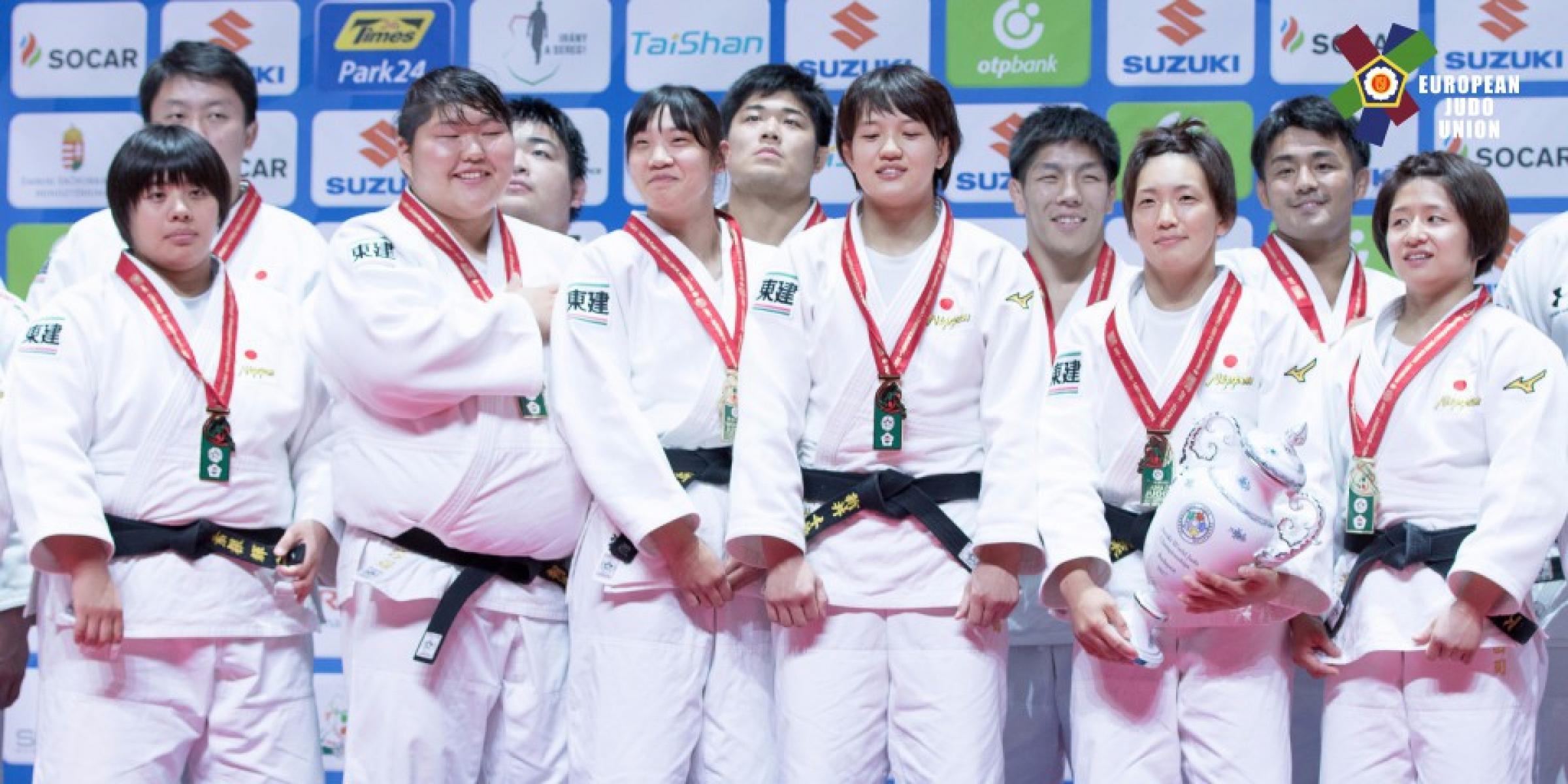 Mixed-Team Gold Medallist Japan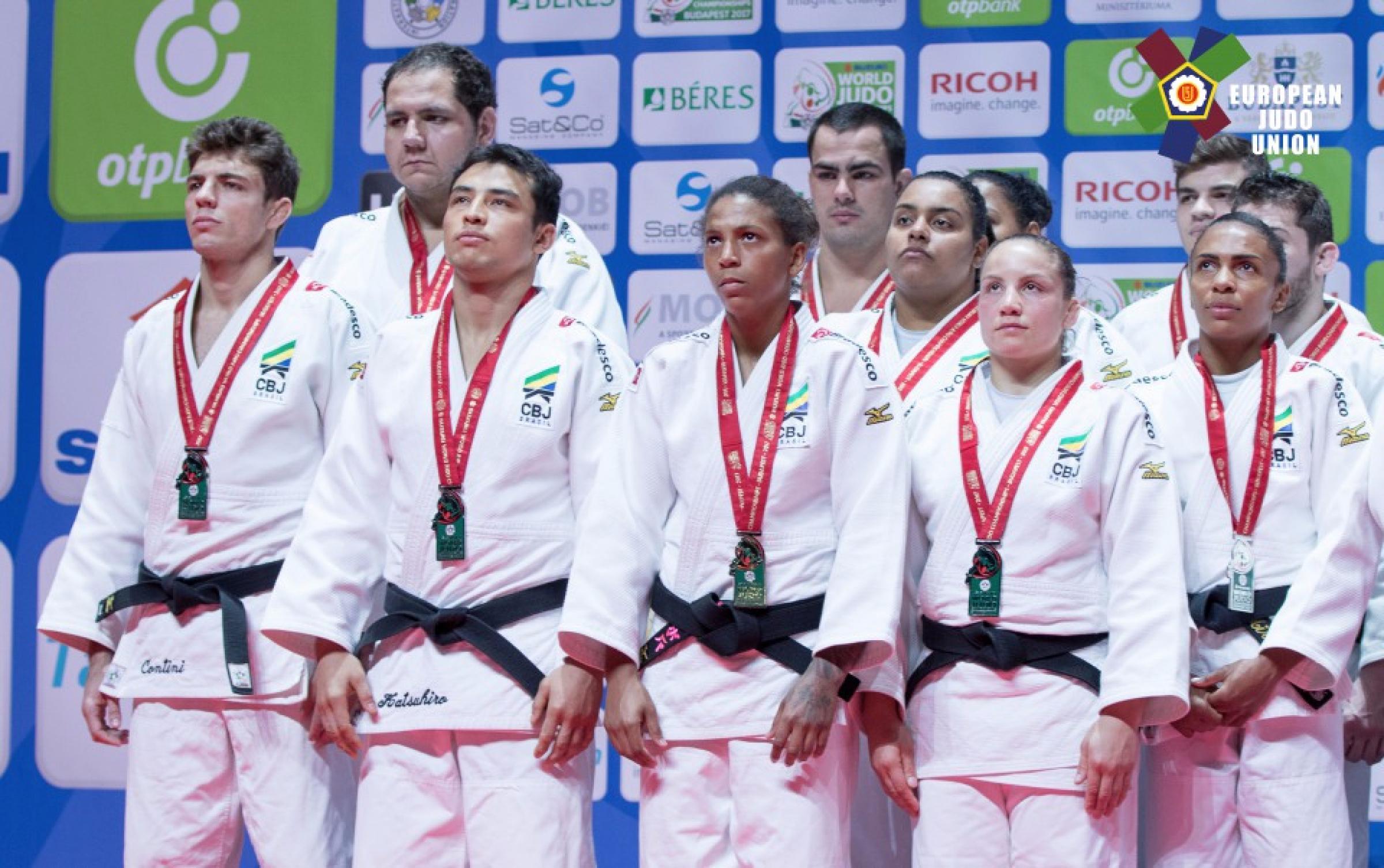 Mixed-Team Silver Medallist Brasil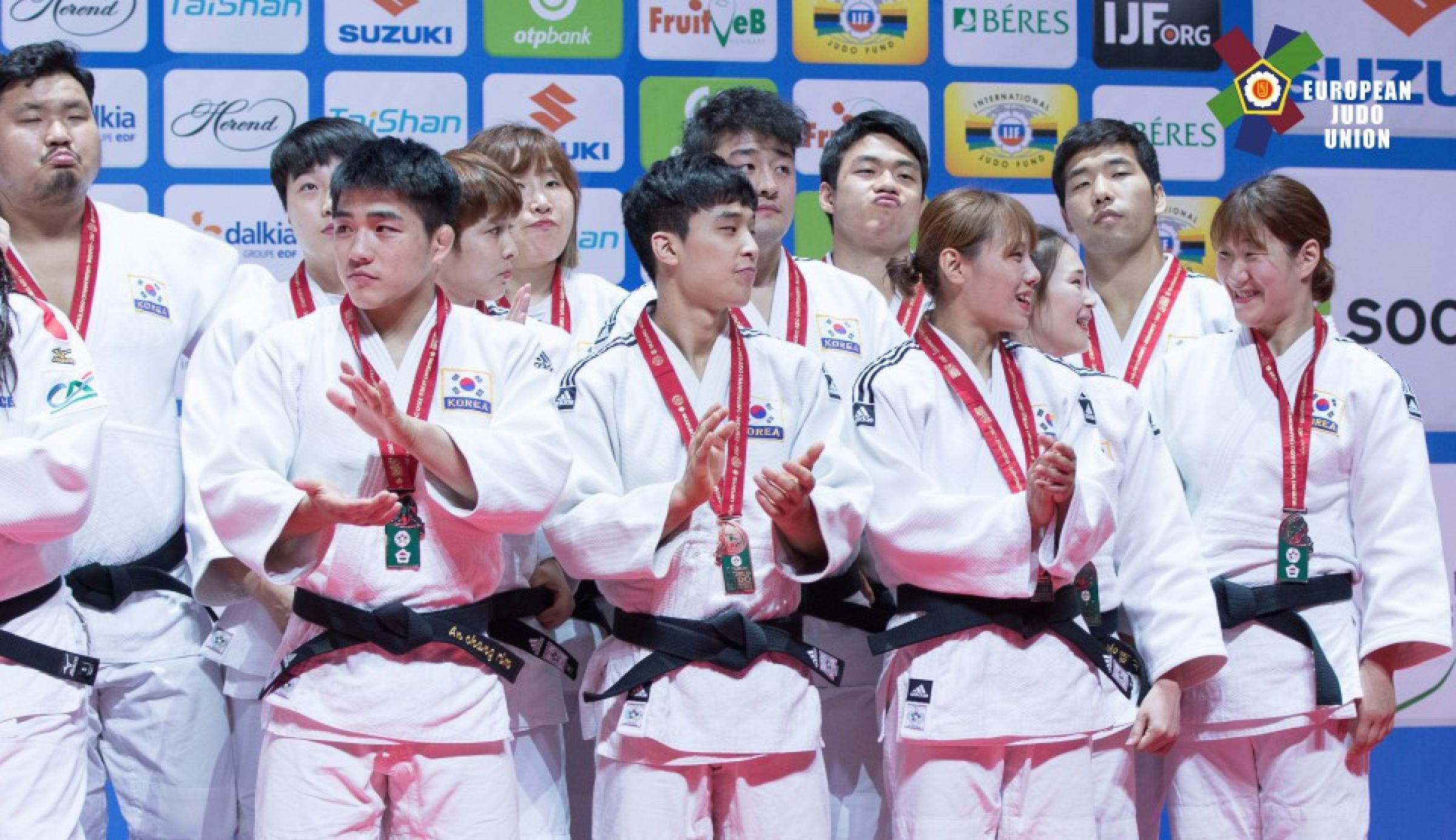 Mixed-Team Bronze Medallist Korea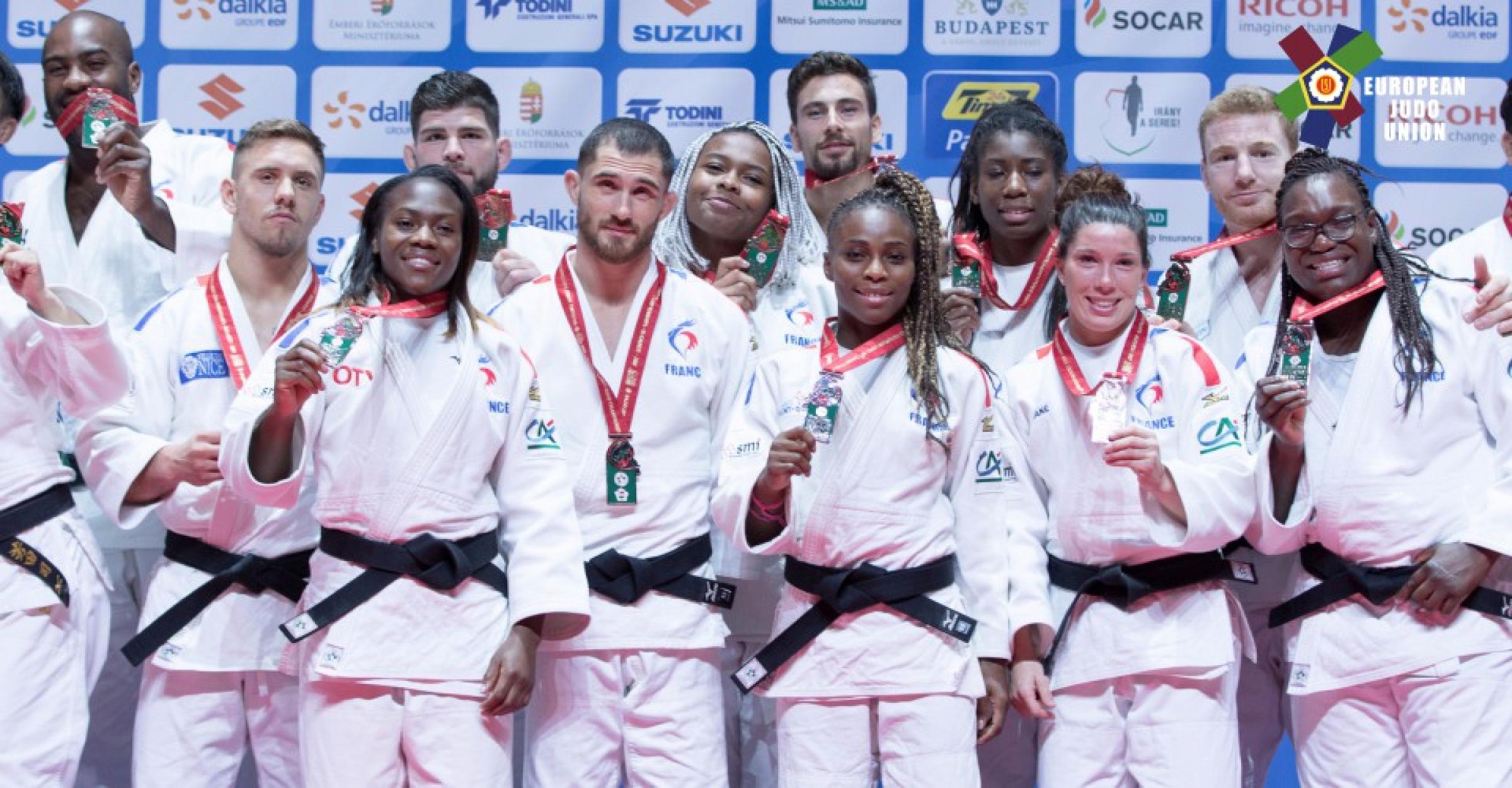 Mixed-Team Bronze Medallist France
Judoka
---