On the first day of the Tel Aviv Grand Slam, the home crowd had plenty to celebrate going in to final block with four potential medals on the cards, but especially for Tamar MALCA in the -48kg, getting her first grand slam final of her career. Not only was it her first final in a grand slam, but her first medal on the IJF World Tour. It was a tremendous day for the 22 year-old, alas in the final, she met the Paris Grand Slam gold medallist, Blandine PONT (FRA). 
It seems that Pont was still on a high from her performance at home and brought her steely determination with her to Tel Aviv. She scored early in the contest with sasae tsurikomi ashi and completed her win with osaekomi, confirming the first rendition of 'La Marseillaise'.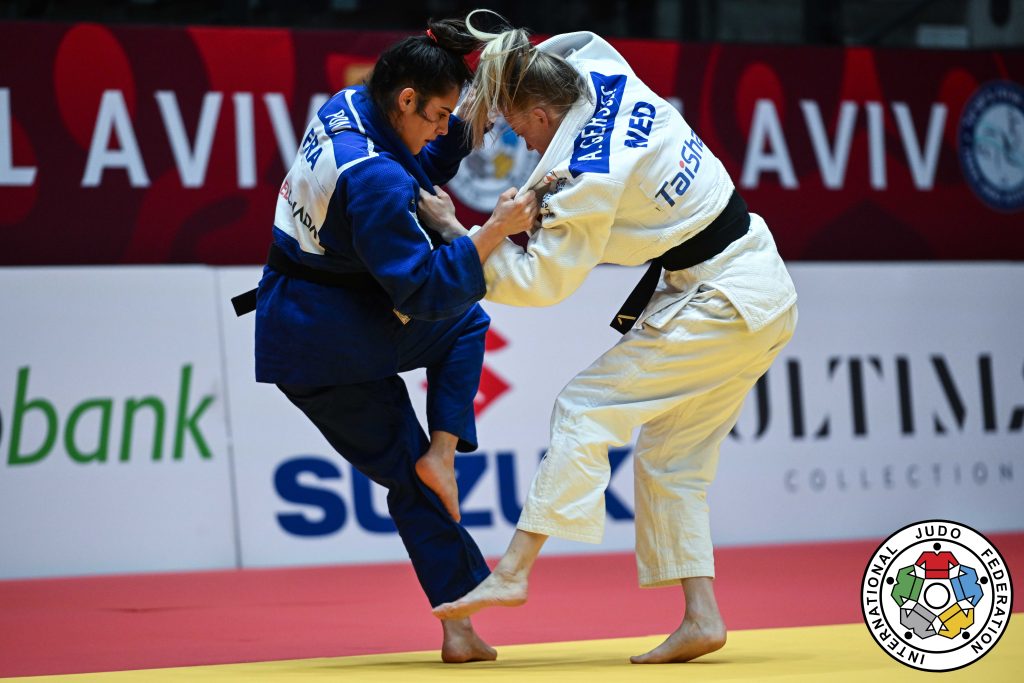 We say first as there was a second. In the -60kg category, Luka MKHEIDZE (FRA) was eager to be back on the tatami following his return to competition in Portugal where he took bronze in the grand prix. Deciding to postpone his grand slam return looks to be a wise choice as he was on fire today. Of course meeting Francisco GARRIGOS (ESP) in the final would be no easy feat and the pair went to golden score. A great final push from Mkheidze brought him the gold in a further ten seconds with a waza ari scoring kata guruma.
Chelsie GILES (GBR) came in as the number one seed in the -52kg category and dominated throughout the day, eventually coming head to head with Ana PEREZ BOX (ESP) in the final. Once Giles had managed to calm the dynamic of the contest, it was just a matter of time before she worked strategically to find her way in to the sangaku to claim the her second grand slam gold, the previous was in fact in Tel Aviv 2021. 
As the -57kg category final was a battle of the Canadians; Christa DEGUCHI and Jessica KLIMKAIT, the last final for the European lens to focus on was in the -66kg category.
Though not veterans, we can certainly call Vazha MARGVELASHVILI (GEO) and Orkhan SAFAROV (AZE) two of the more senior athletes in this category. The pair have European titles, world and Olympic medals and 29 IJF World Tour medals between them, extensive to say the least. Their experience and knowledge of one another set them up for an interesting head to head for this gold medal. 
Naturally, the pair put on a great show, arguably the most exciting final, scoring a waza ari each with one minute left on the clock and no signs of either tiring. The contest went in to golden score and finally after some narrow escapes and high class technical ability, tomoe nage from Margvelashvili brought Georgia the second medal in this weight category.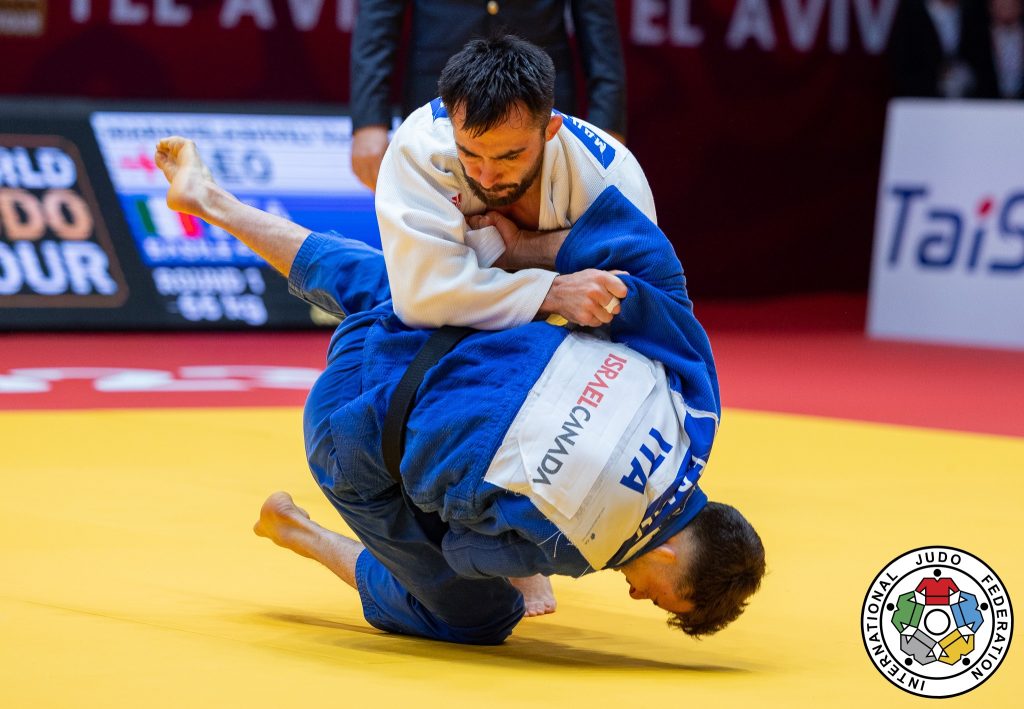 Judoka
Author: Thea Cowen
---