In just under two months, the French federation are collaborating with the EJU to host an Improve Your Club seminar, the first in this amazing project that isn't a local affair. It is the first time that France are coordinating in such a fashion with the Education department of the EJU, with Vice President Jane Bridge. With EJU Experts Mr Hiroshi Katanishi and Mr Darcel Yandzi, it will be an unmissable event, with so much knowledge and expertise at hand for the coaches.
Improve Your Club (IYC) seminars are designed and hosted by EJU experts to assist judo club coaches to deliver technical development to young judoka aged 8 to 12 years old. The European Judo Union believes that the education and development of club coaches should be treated with the same importance as that given to national coaches who are responsible for elite athletes. Local judo clubs are the starting point for national teams in each federation. Quality basic teaching is essential to enable athletes to eventually reach their full potential.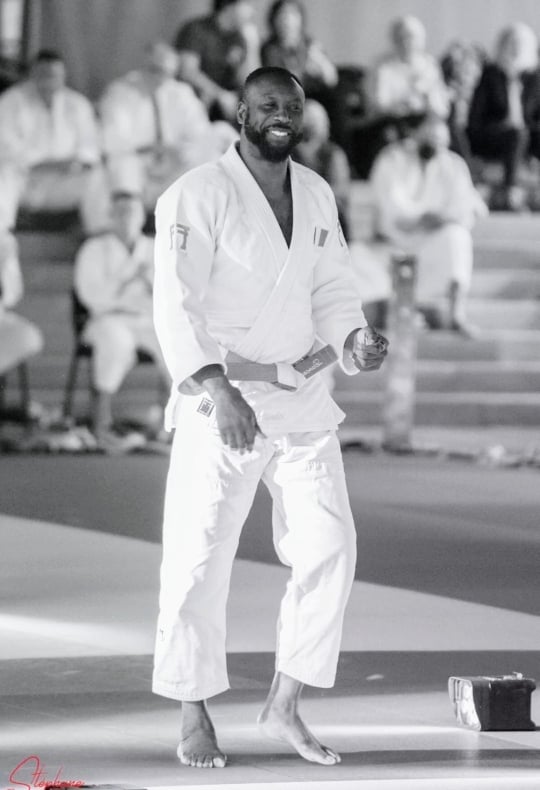 Yandzi was world bronze medallist and European champion during his career along with many accolades including a Tournoi de Paris title in 1996, adding to his legacy as one of France's top athletes. He has been a coach for many years and contributed to the success of top athletes, but on this occasion, his coaching theories and technique will be helping the younger generation.
Speaking with Yandzi, he explains that he has become involved in the IYC community purely through his work over the years which has been rightly recognised and the purpose he finds in it.
The children of today will be the women and men of tomorrow. It is an ethical, social and moral responsibility. It means a lot to me, I see my work being recognised throughout the judo world and above all bringing my vision of judo and sharing it. I am very honoured that the European Judo Union recognised the values ​​and methods of my judo, modern in communication but rather traditional in form.
Hosted by the French federation, it is one of the focal points of the judo community given the tremendous success of their national team and of course individuals. It will be an exciting event for many coaches who continue to contribute their time and efforts in to developing the future of judo.
To find more information on the IYC project and host a seminar, continue here to the EJU website.
Author: Thea Cowen
---