To conclude the 2017 European Judo Championships, the team event took place today at the Torwar Arena in Warsaw. Despite the low number of entries for the women team event, we were still able to enjoy a terrific day of judo.
There were a total number of seven women teams on board for the gold today. Given this fact, top seed, now former European team champion Polish team rested the first round as they began their day right away with a semi-final match up against Germany. The battle began with a head to head in the lower weight divisions. Germany was under risk the moment Nadja BAZYNSKI picked up a penalty during golden score against Agata OZDOBA of Poland. There was still hope, until birthday girl, Katarzyna KLYS, made her farewell party more enjoyable when she defeated Giovana SCOCCIMARRO. It was right at this moment when the Polish team secured their spot in the final.
Meanwhile, France began the day with a close 3-2 against the Netherlands. In their semi-final, the French team had to overcome a powerful line up from the Russian team. First it was Natalia KUZIUTINA defeating Amandine BUCHARD, as expected, in newaza. Helene RECEVAUX took revenge in same style when she held down Daria MEZHETCKAIA for the full 20 seconds. Margaux PINOT delivered what was expected, yet, not within the expected time. It took almost four minutes into golden score when the French fighter manage to come up with a score against Daria DAVYDOVA. It was crucial for Alena PROKOPENKO of Russia to win her contest against Marie Eve GAHIE of France. However, the French fighter fast forwarded all actions by a foot sweep into a transition to osei komi waza, within the first 30 seconds of the contest. To complete this particular match up, Olympic Champion, Emilie ANDEOL suffered a defeat against Ksenia CHIBISOVA, as the Russian judoka pressured Andeol to pick up three penalties making her to bow off with the red card.

There it was, the final of the 2017 European Judo Championships Women Team Event, featuring home favorite, Poland vs France. Whilst some would bank on a close match here, the outcome showed otherwise. What started as a single win from Amandine BUCHARD became a complete suppression from the French team as they won with a 5-0 score against Poland.
Bronze medals won by Germany when defeatingthe Netherlands by 3-2, and Croatia whom overcome Russia by 4-1.
---
Medal Table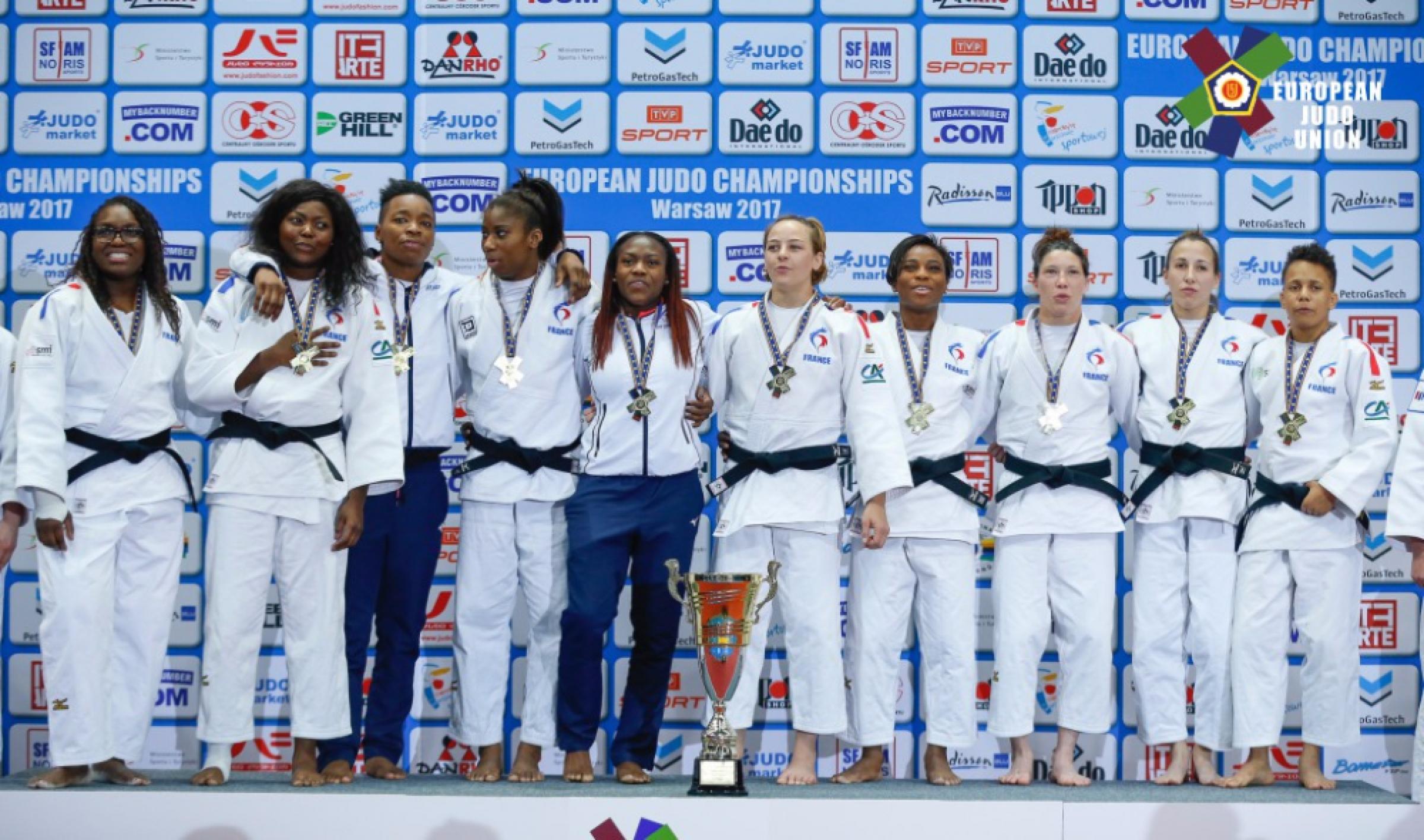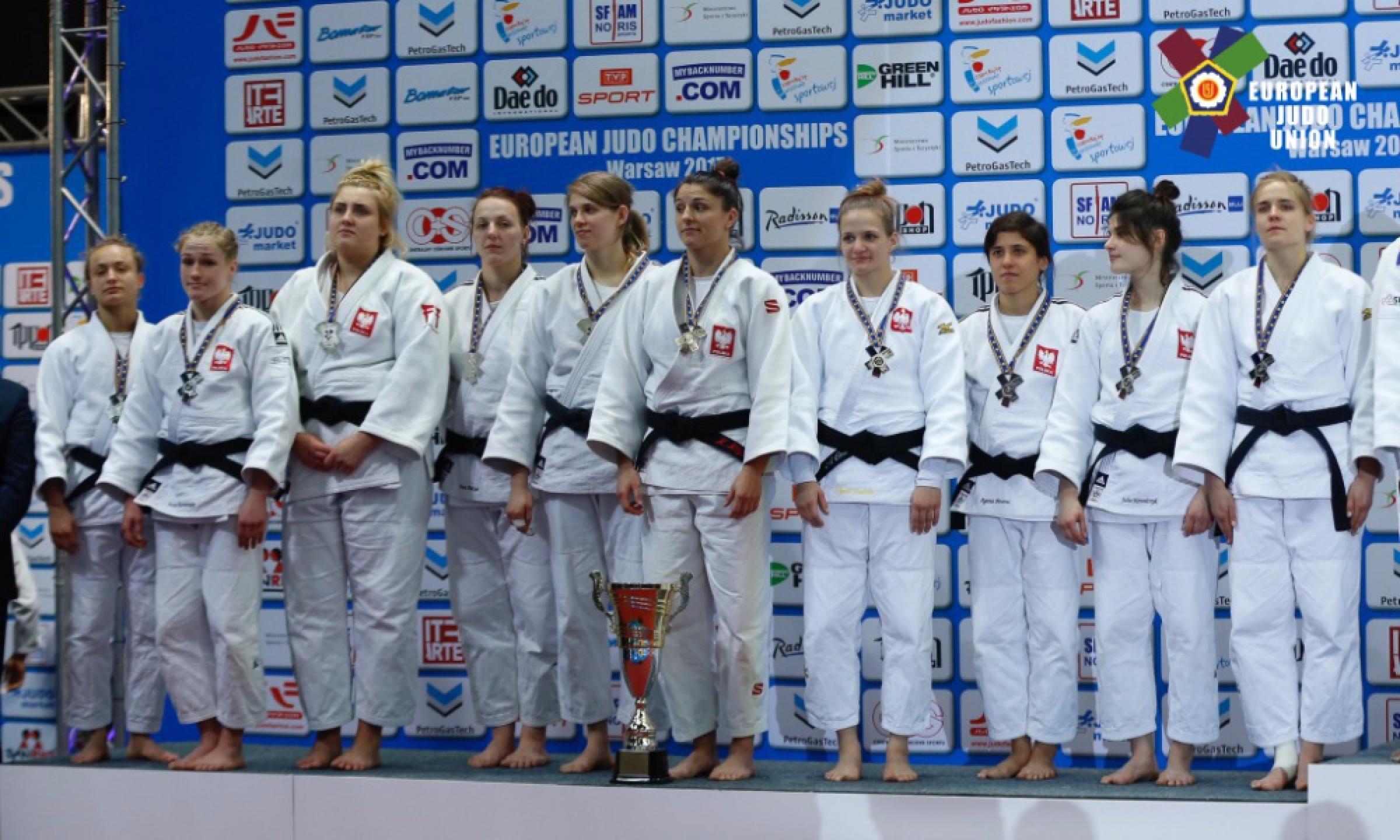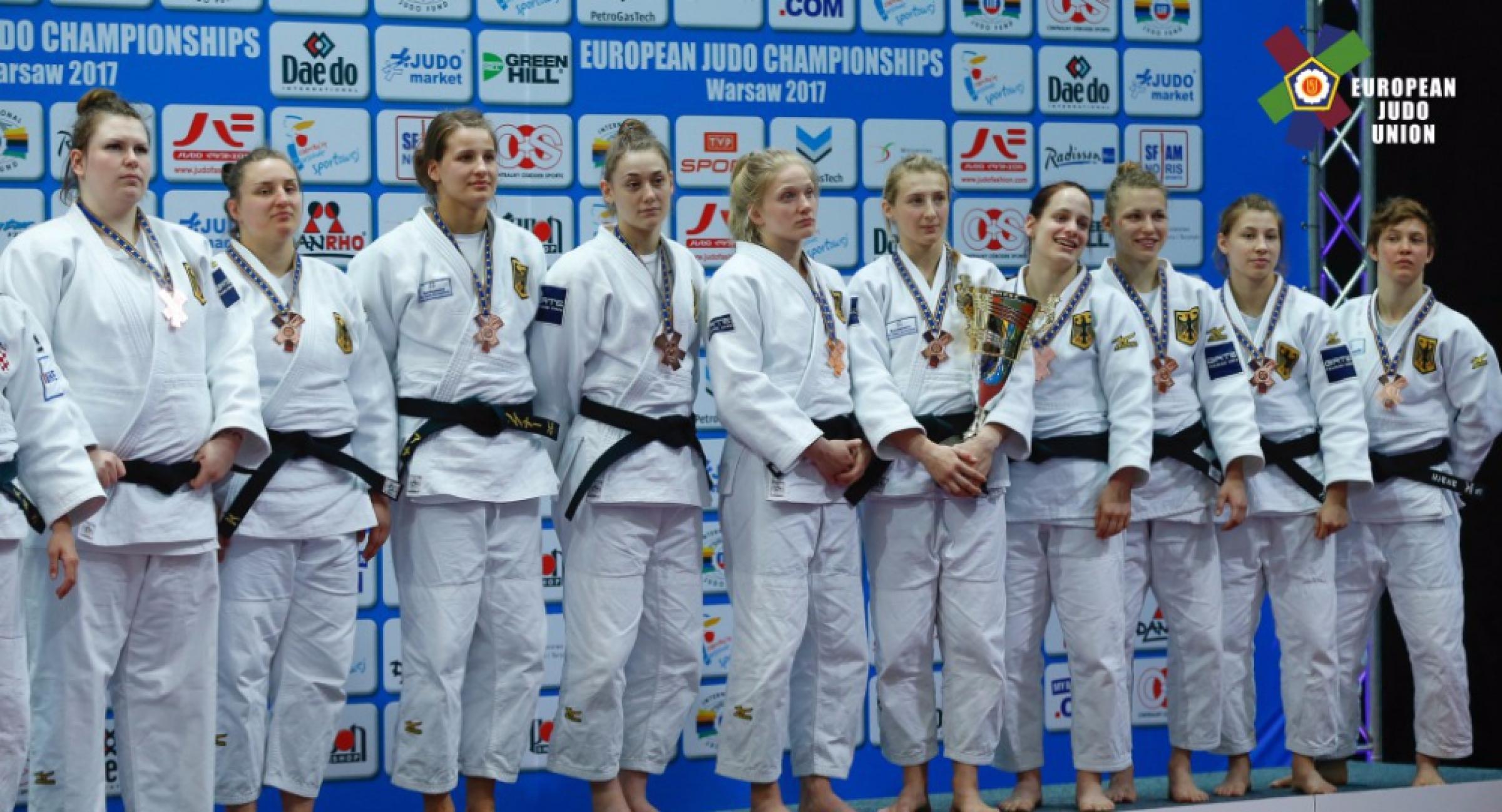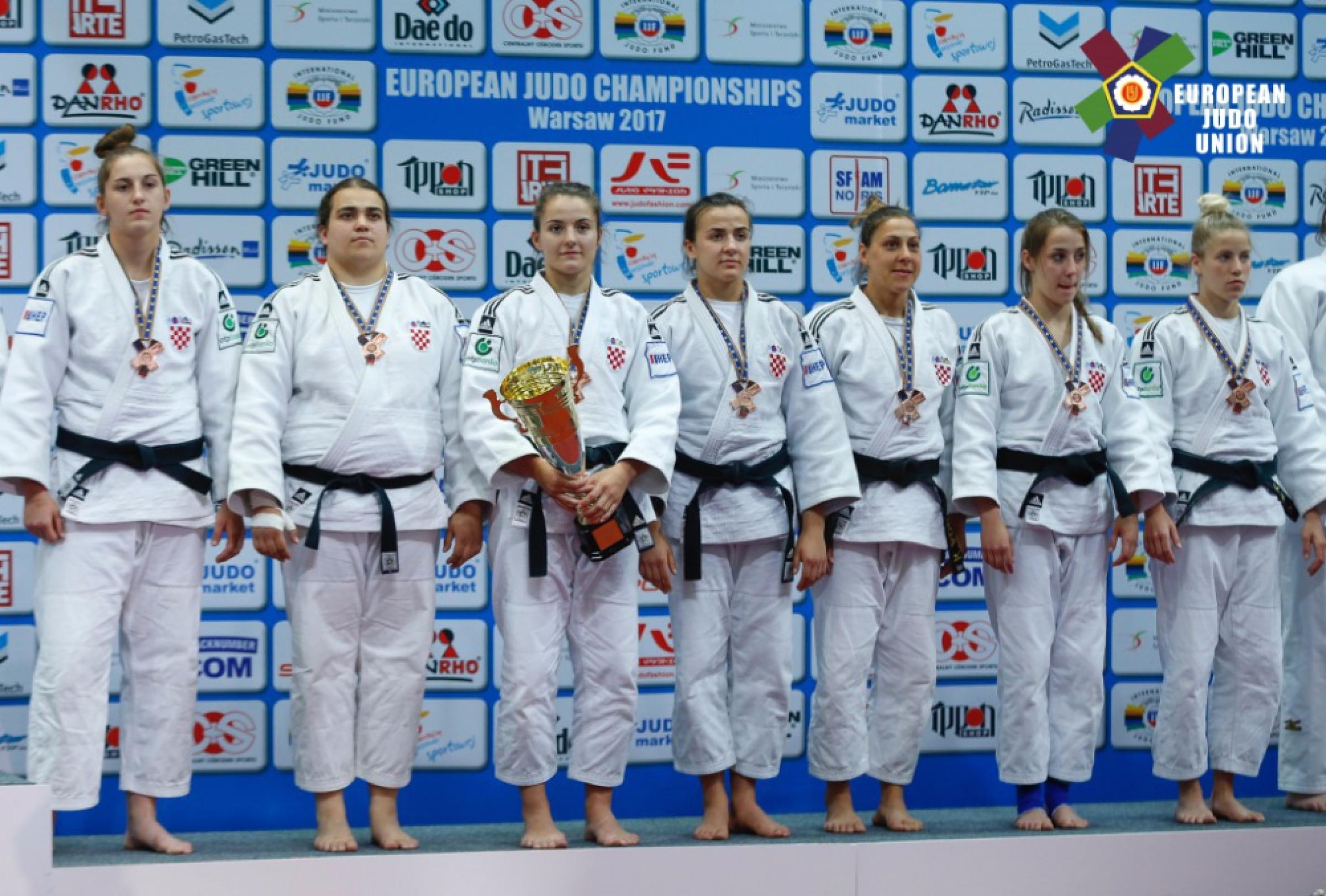 ---
Judoka
---