The final day of the European Club Championships once again saw a number of French teams entered for an opportunity to take the gold medal with a total of 47 athletes. With some heavy hitters in the line up we were in for an eventful day of women's judo.
Mimicking the first two days of competition, the Romanian spectators created an electric atmosphere, cheering on their team, SCM DEVA, through to the semi final. Here they met the eventual silver medallists, ETOILE SPORTIVE BLANC MESNIL. The round was intense, a to a fro between the two teams right through to the final contest between Madeleine MALONGA and Cristina SIRBULET.
However it wasn't to be for the Romanian side as European Champion, MALONGA, took the win for her team and a place in the final against fellow French team, RED STAR CLUB DE CHAMPIGNY.
RED STAR CLUB DE CHAMPIGNY was lead by World bronze medallist, Amandine BUCHARD who hadn't conceded a contest in the preliminaries. The -52kg athlete continued her winning streak in the final against Astride GNETO after four minutes of golden score, giving her team that much needed first win.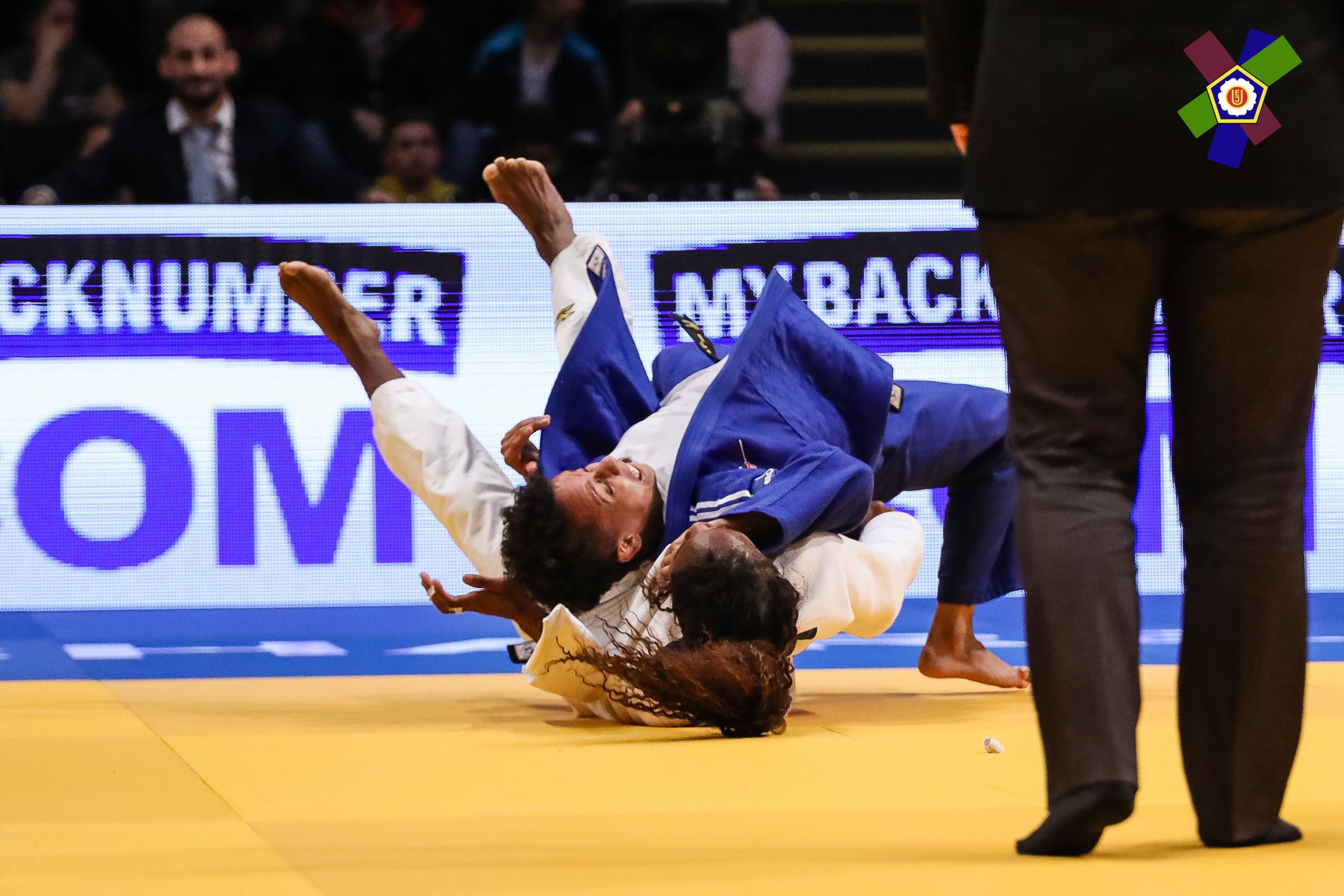 The -52kg athlete told us,
"My club is very important to me, they have been there for me since 2014 through my good and bad moments and I wanted to give something back. I can also use it as preparation for major individual tournaments.
It is always hard to fight against team mates, we train together and know each other very well. It was hard to manage, they came with so many people and this can sometimes affect results, plus she (A. GNETO) is very physical fighter. After eight minutes of fighting I knew that I must stay focussed in my mind and wait for the perfect moment. We are both in qualification for the Olympic Games so it was really important for me to win today."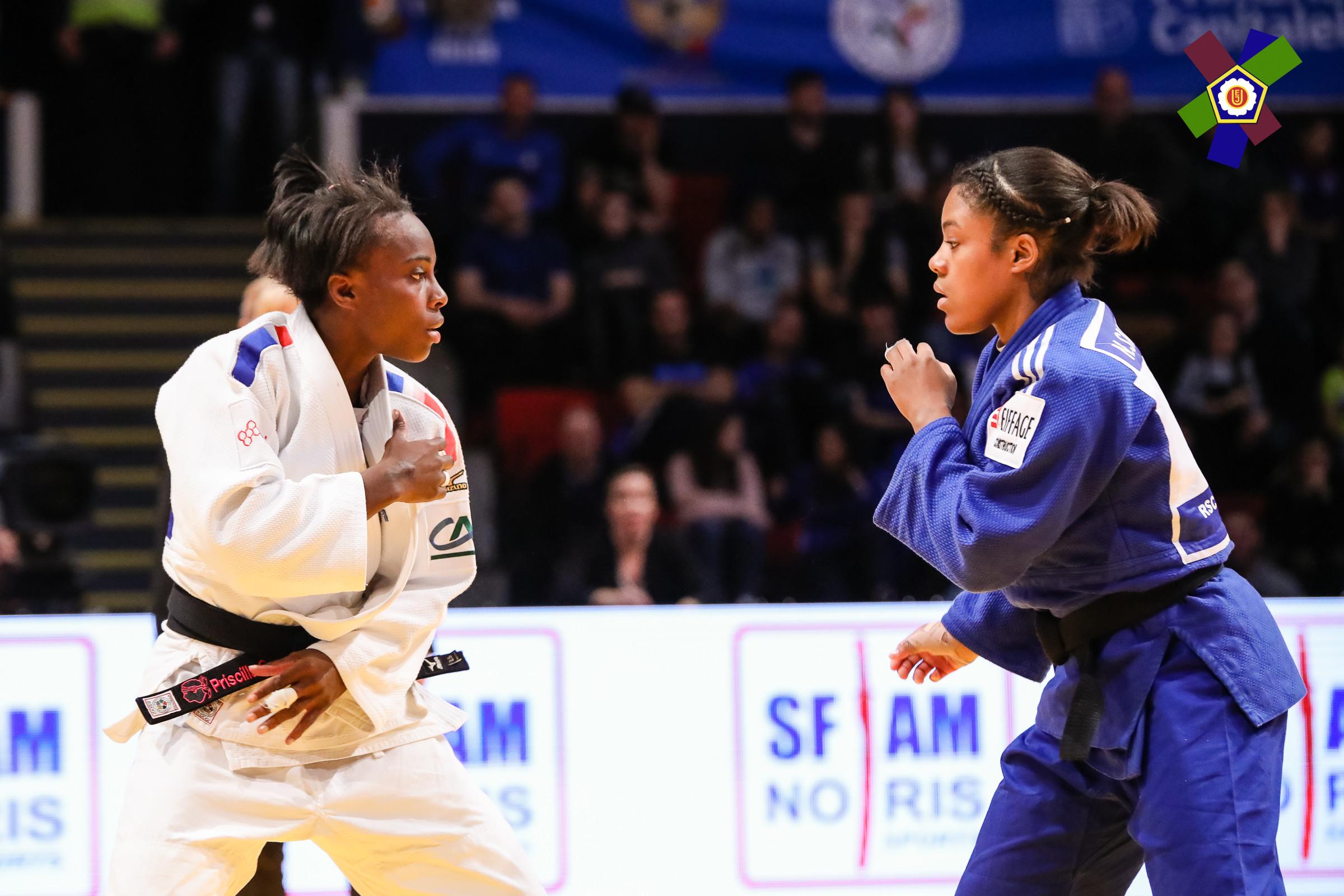 Next up was Nekoda SMYTHE-DAVIS, who like BUCHARD, had proven her worth in this finalist team. With an aim to finish this competitive year on a high following her World silver achievement, SMYTHE-DAVIS went in to this final on the offence but was defeated by the eldest GNETO sister, Priscilla.
Triple World Champion, Clarisse AGBEGNENOU stepped on the tatami against Manon DEKETER, the ETOILE SPORTIVE BLANC MESNIL athlete scoring a waza ari first. With an immediate change in pace, AGBEGNENOU threw her opponent backwards for a solid ippon.
When speaking of competing against her team mates in the final, Clarisse explained,
"Yes it was hard but we knew when we came here there were a lot of teams from France, but especially hard in the final as they are a big team and very strong. It is also the end of the year when we are all very tired and still have the Masters to compete in. This tournament was important to us because we wanted to win for our club, for our city and for our government."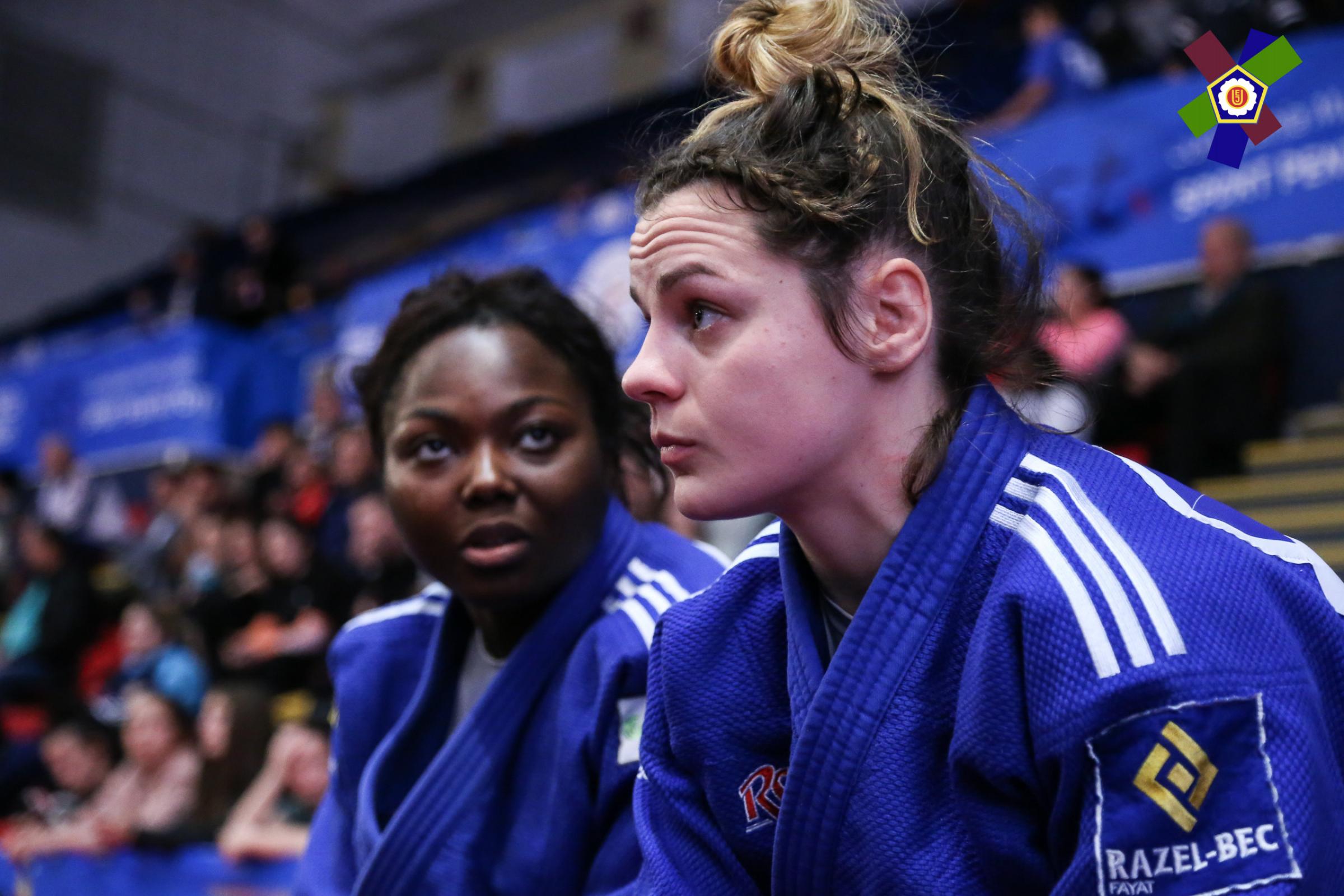 Clemence EME of the Champigny club went head to head with Margaux PINOT in a title contest, one more win could bring it home for RED STAR CLUB DE CHAMPIGNY. Both athletes were on even footing and kept the spectators in anticipation but a propelling seoi nage from EME stole the show and of course the Europa League title.
With the title ultimately in hand, Sama Hawa CAMARA had the pressure lifted when going against Madeleine MALONGA. Fortunately this was the case for CAMARA, as MALONGA did not end her winning streak of the day, making the end result 3-2.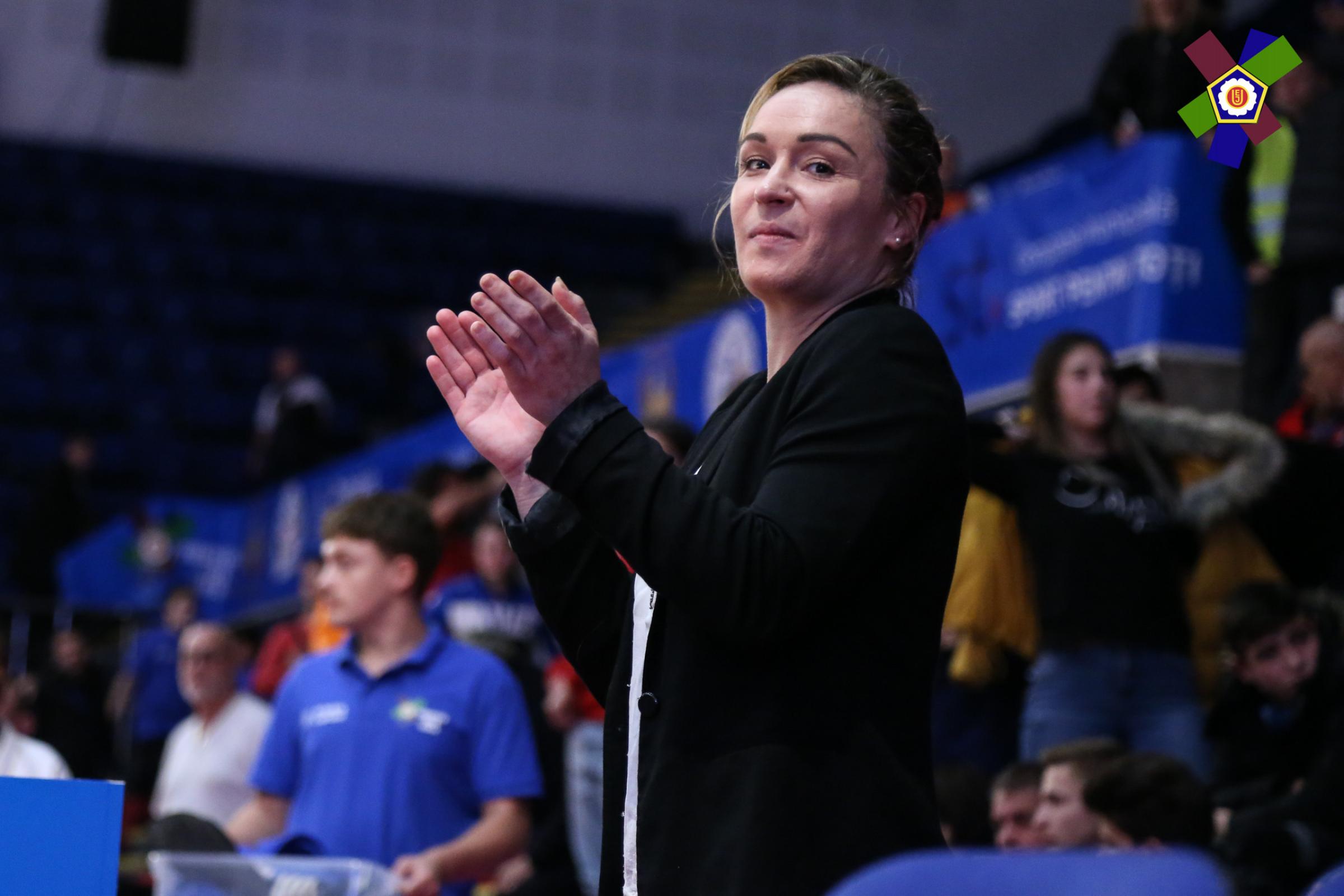 Coach, Barbara HAREL, with two European titles of her own has plenty experience to pass on to the club.
"It is important to have so much spirit in the club, to fight and to win together. We couldn't compete in the French Teams Championships as it was only two weeks before the European Championships so it was important for us to win today. Amandine and Clarisse were both in preparation for the European Championships but now we also have a new member, Nekoda (SMYTHE-DAVIS). We are so happy she has joined us, working together and with new people is always great, they all learn from eachother and it is good to have that development as a team.
Now we are all happy to be together and to win together as they have a long history with each other."
By Thea Cowen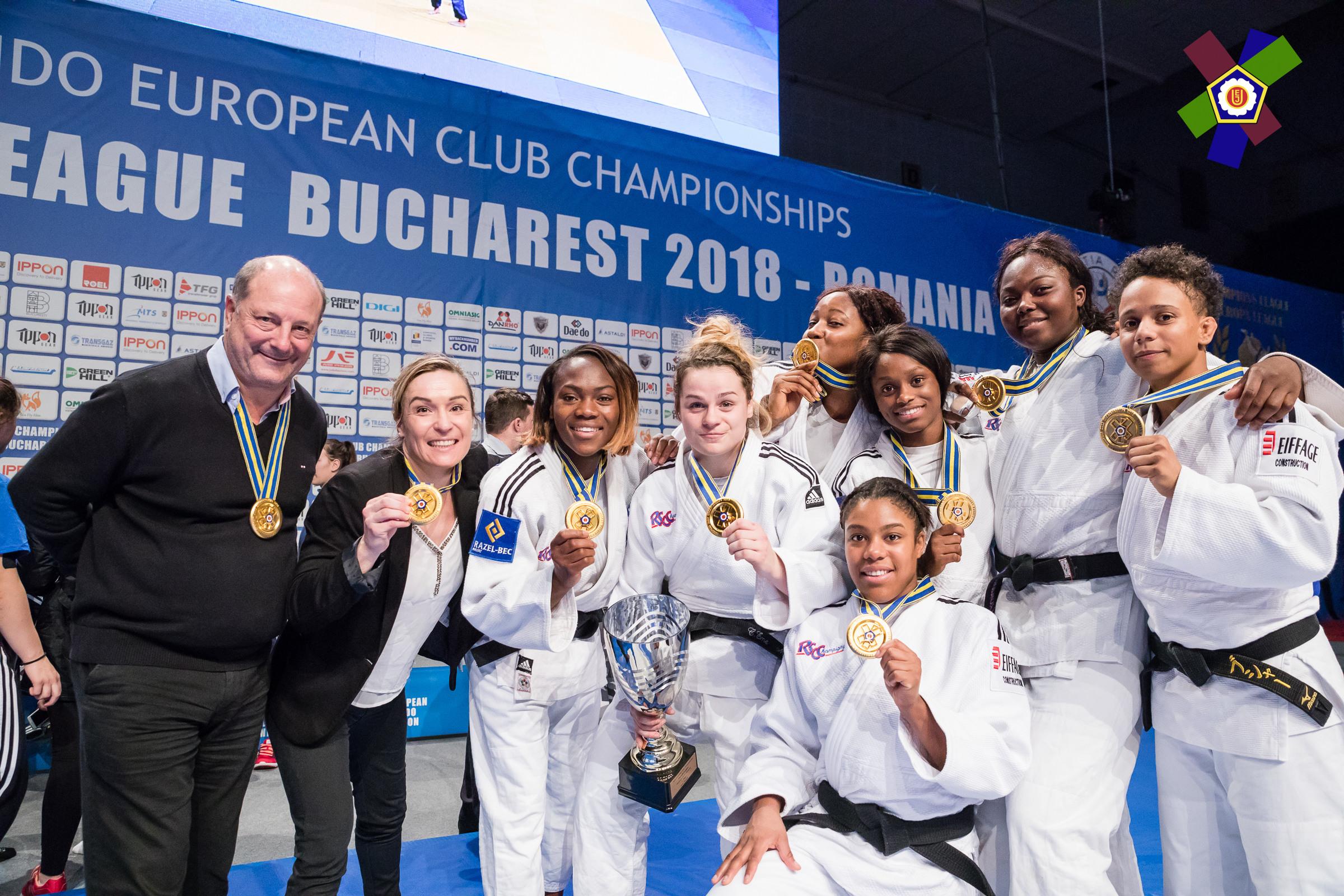 Gold Medallists, RED STAR CLUB DE CHAMPIGNY. – Rui Telmo Romão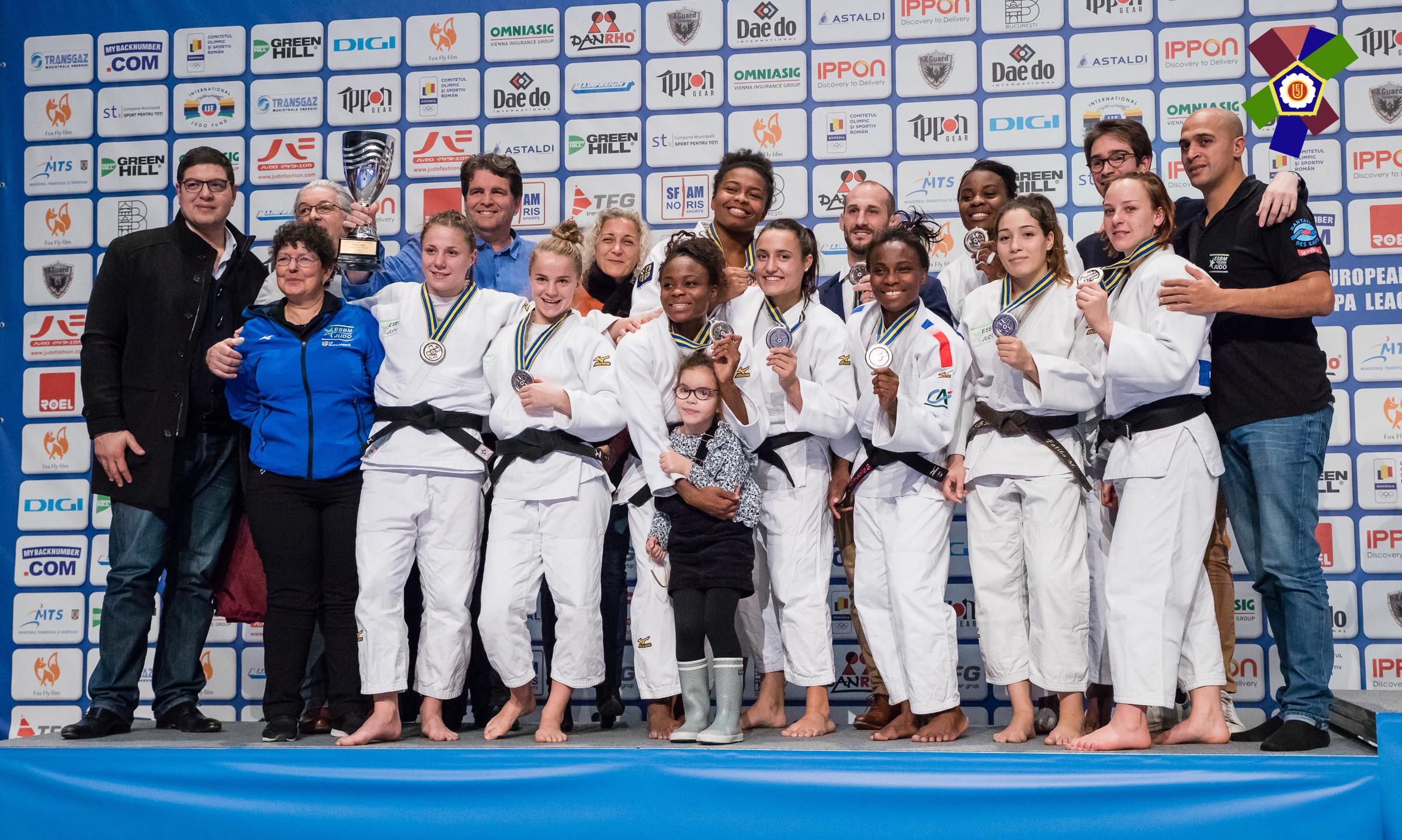 Silver Medallists, ETOILE SPORTIVE BLANC MESNIL. – Rui Telmo Romão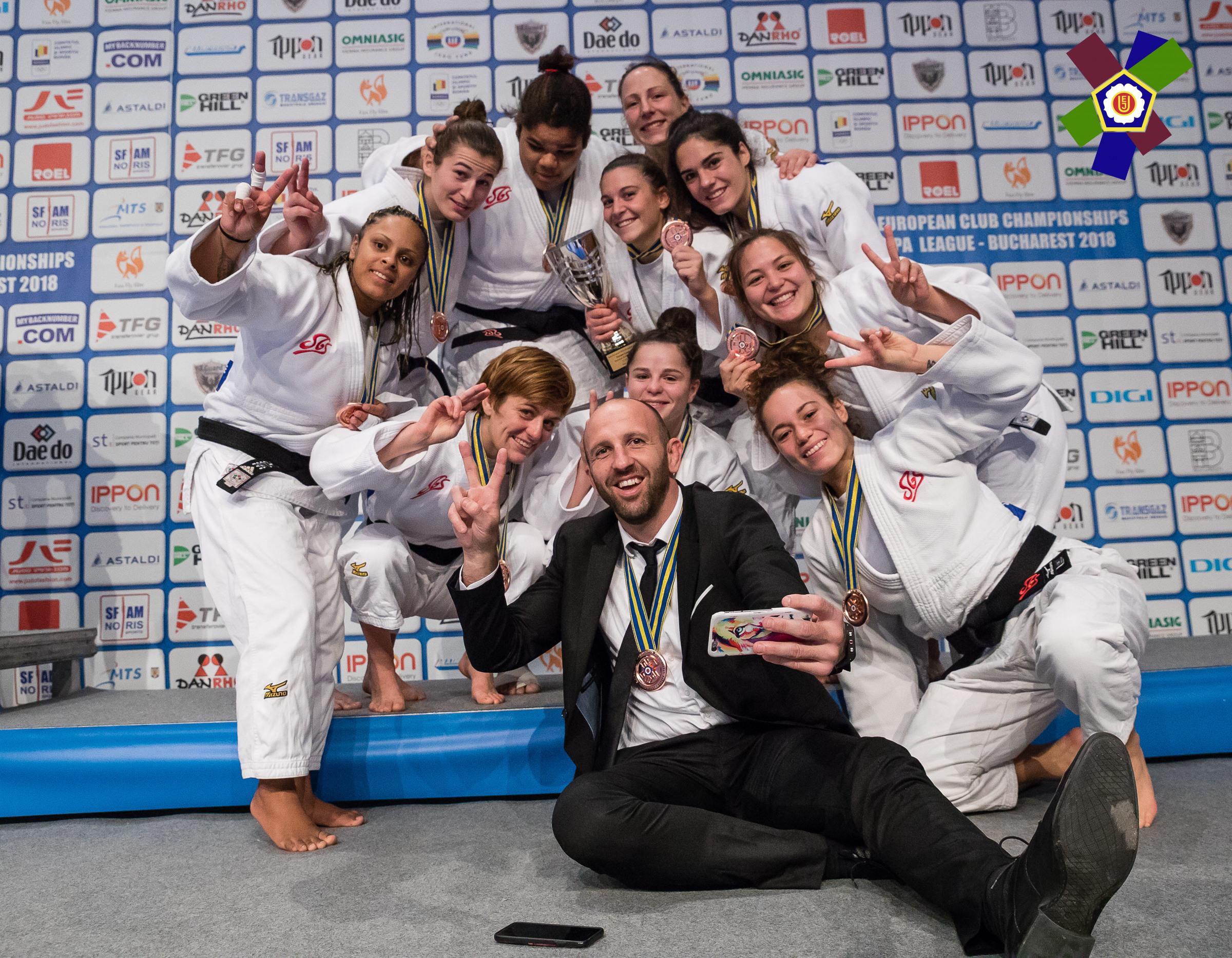 Bronze Medallists, SAINTE GENEVIEVE SPORTS JUDO CLUB. – Rui Telmo Romão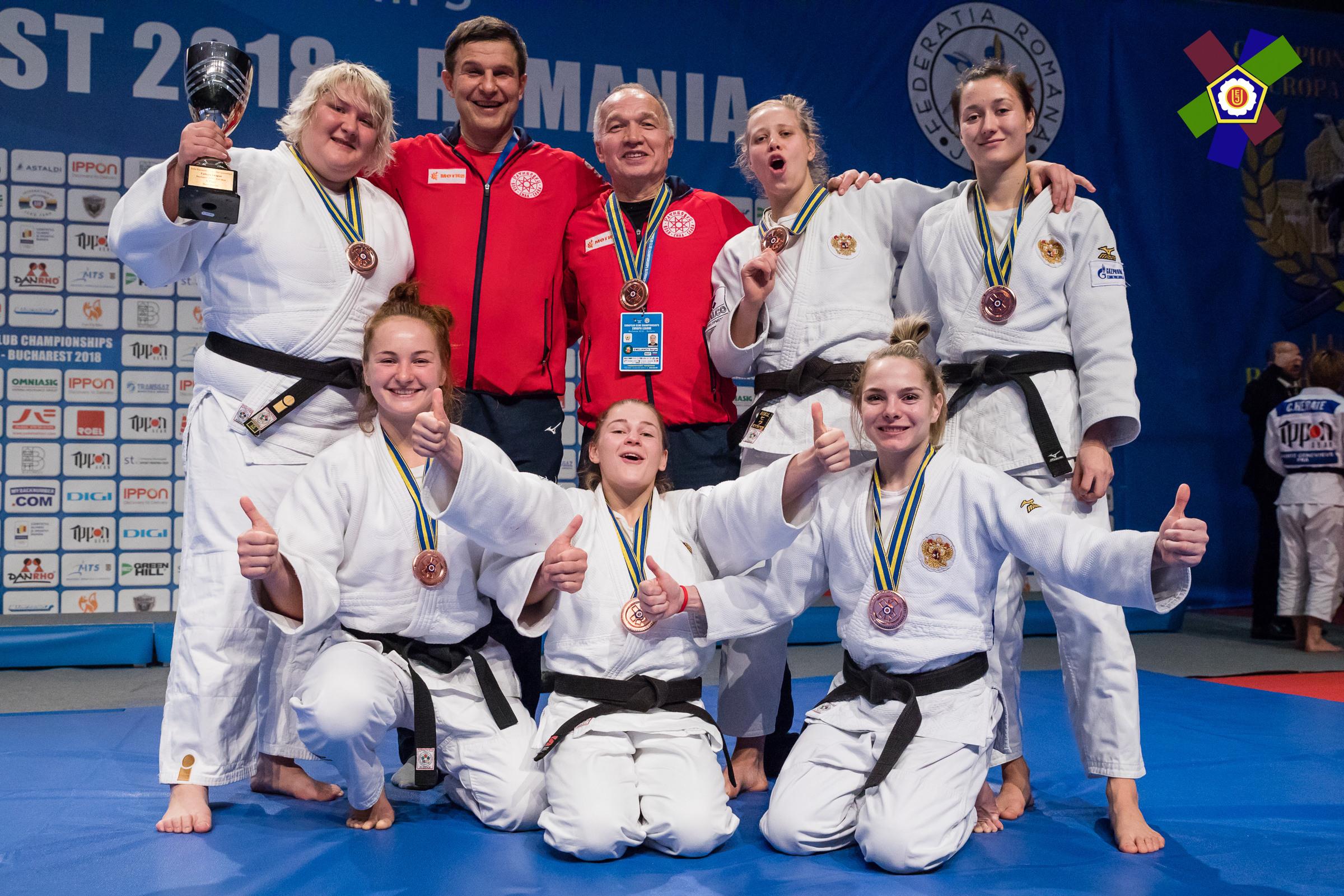 Bronze Medallists, RATIBORETS EKATERINBURG. – Rui Telmo Romão
Judoka
---