France's young guns made a storming return to the top spot by taking the gold medal in the team event on the final day of the Junior European Championships in Maribor, Slovenia. Beginning with a 5-0 drubbing of Hungary, the French then had a minor hiccup when they went 2-0 down to Turkey. However, the nerves over, France eventually ran out 3-2 winners to set up a semi final with Russia. Natalia MALIUKOVA (RUS) threatened to spoil the French party when the Russian defeated Blandine PONT (FRA) to give Russia a 1-0 lead. Thereafter it was downhill for the Russian team who ended up on the receiving end of a 4-1 defeat (including the bizarre and embarrassing occurrence of junior European champion Madina TAIMASOVA (RUS) being disqualified for having her mobile phone fall from inside her gi part way through the contest).

In the final it was the star-studded Netherlands, with individual gold medal winners Amber GERSJES, Larissa VAN KREVEL and Sanne VERMEER, who faced the French. But individual success did not translate to the team event as Gersjes and van Krevel both lost giving the French a 2-0 lead. Vermeer and Hilde JAGER won their contests to level the scores before individual gold medal winner Romane DICKO (FRA) came up with an ippon win against Ilona LUCASSEN (NED) to give France the gold medal.
There were bronze medals for Germany who defeated Turkey 4-1 and Russia who defeated Italy 3-2.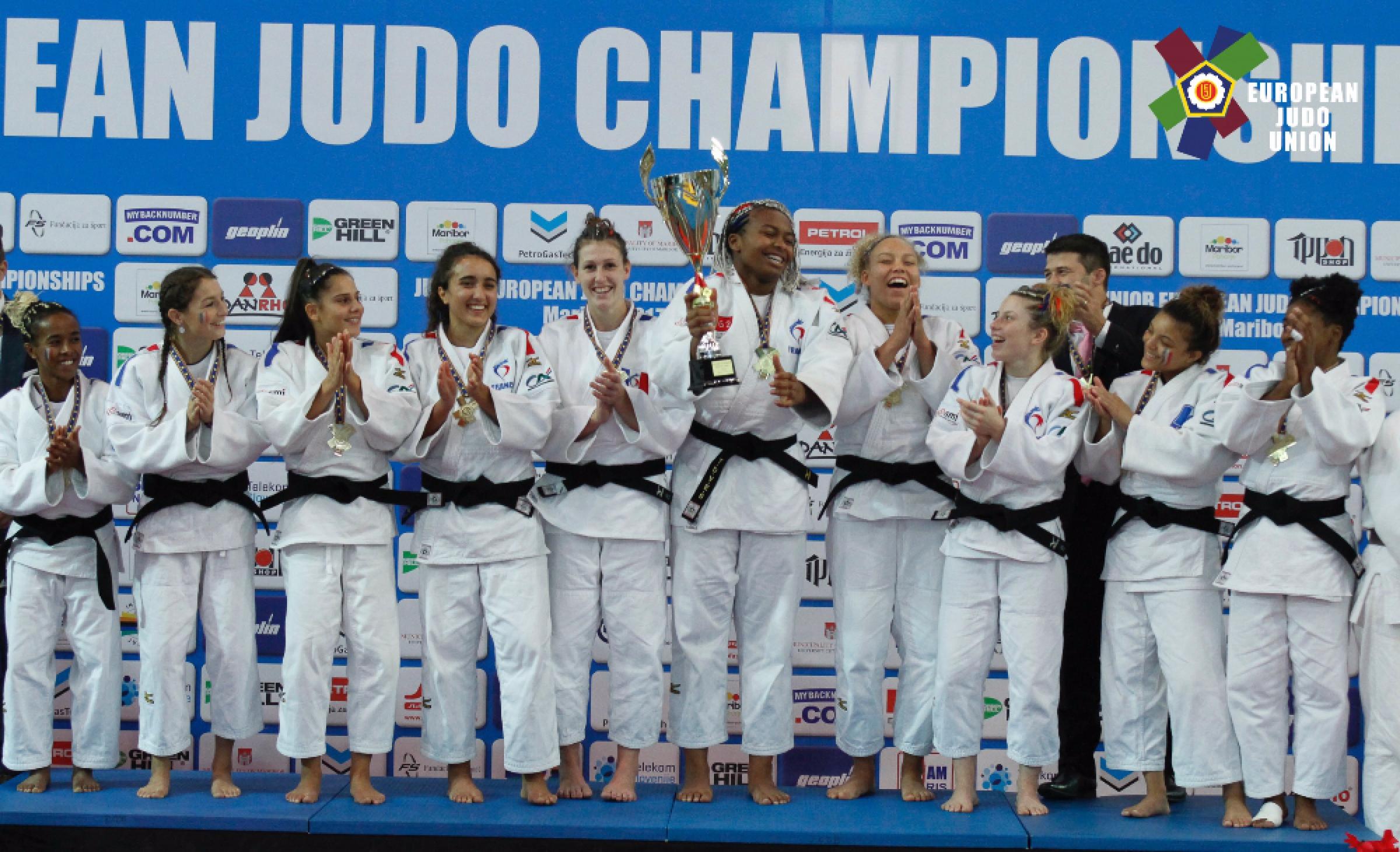 Gold Medallist: France – Carlos Ferreira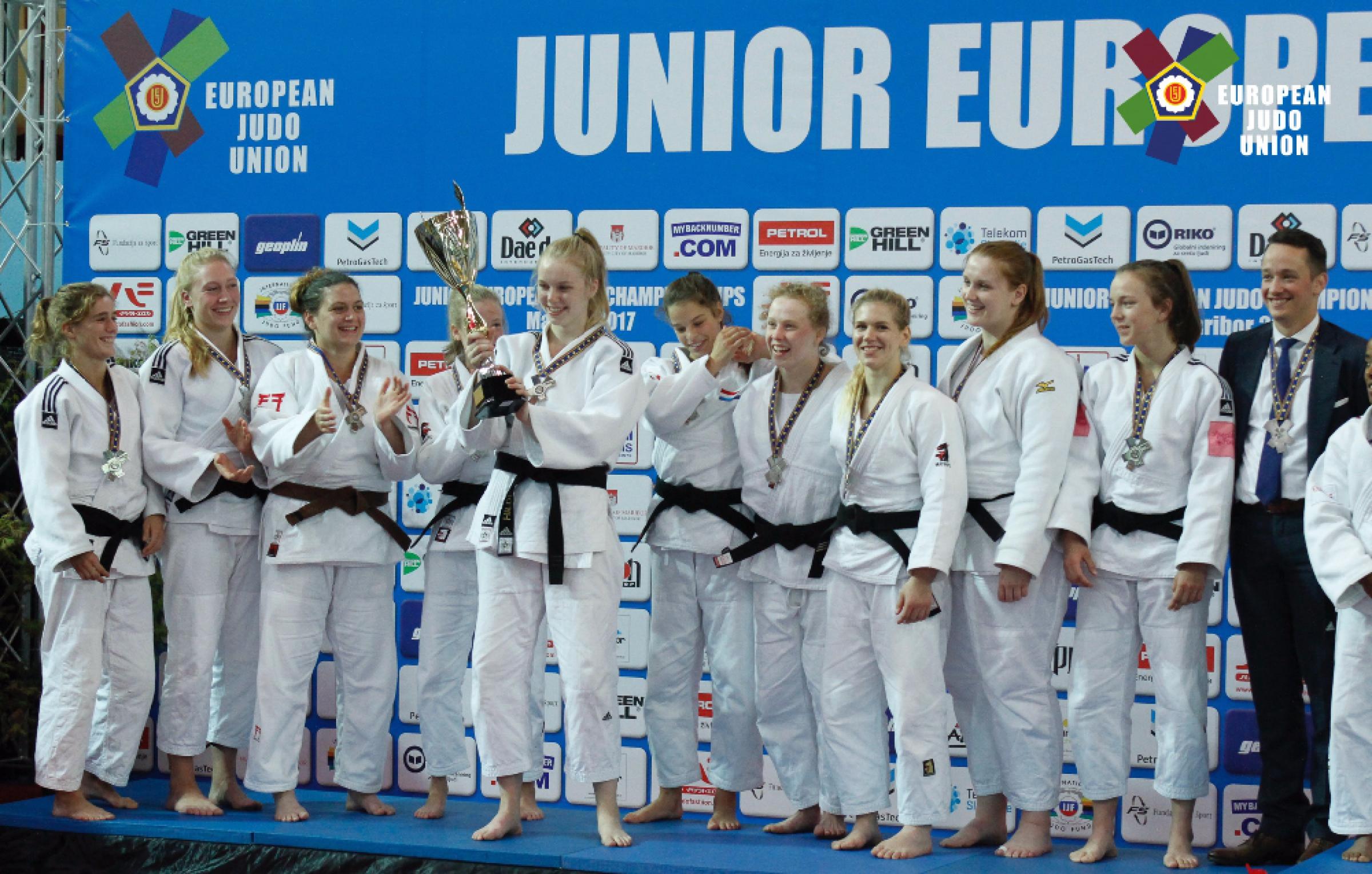 Silver Medallist: Netherlands – Carlos Ferreira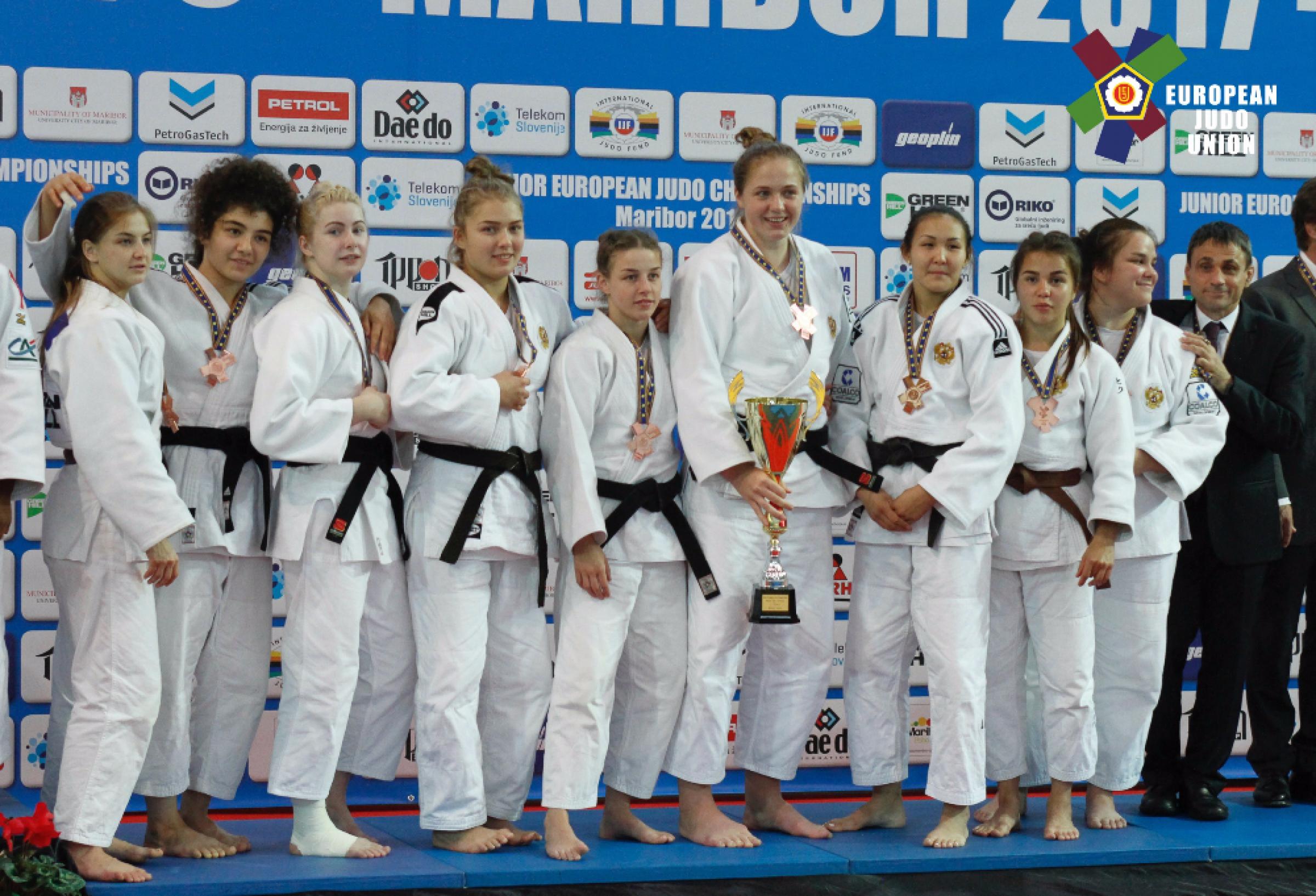 Bronze Medallist: Russia – Carlos Ferreira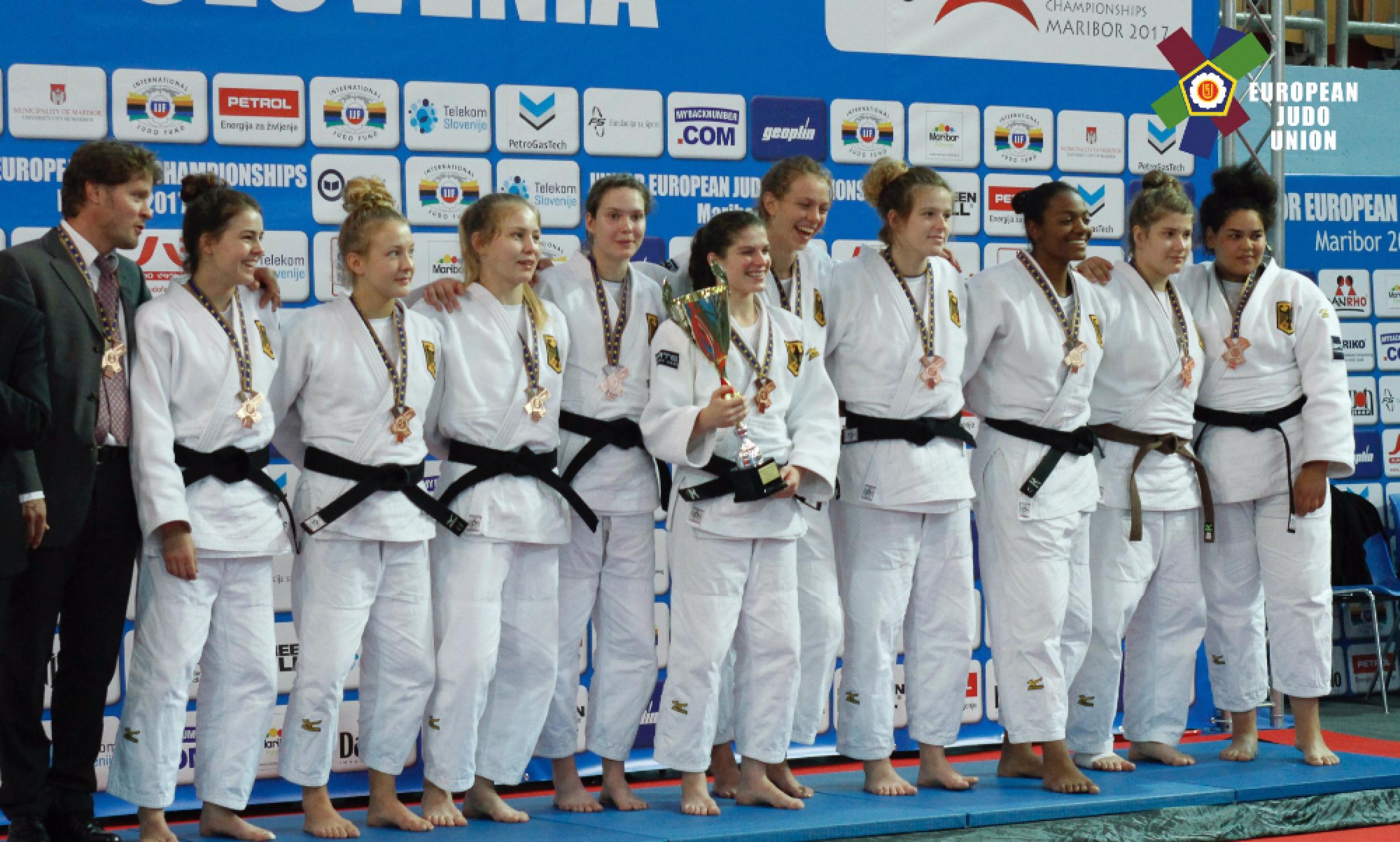 Bronze Medallist: Germany – Carlos Ferreira
Judoka
---