Valeriy Merenkov, Dmitry Elagin and Grigory Garyants added three gold medals to Russia's medal haul on day two of the Veteran European Championships 2017 in Zagreb. All of them are former competitive judoka and have been successful at the veteran stage for years and their ambition and passion for the sport remains strong.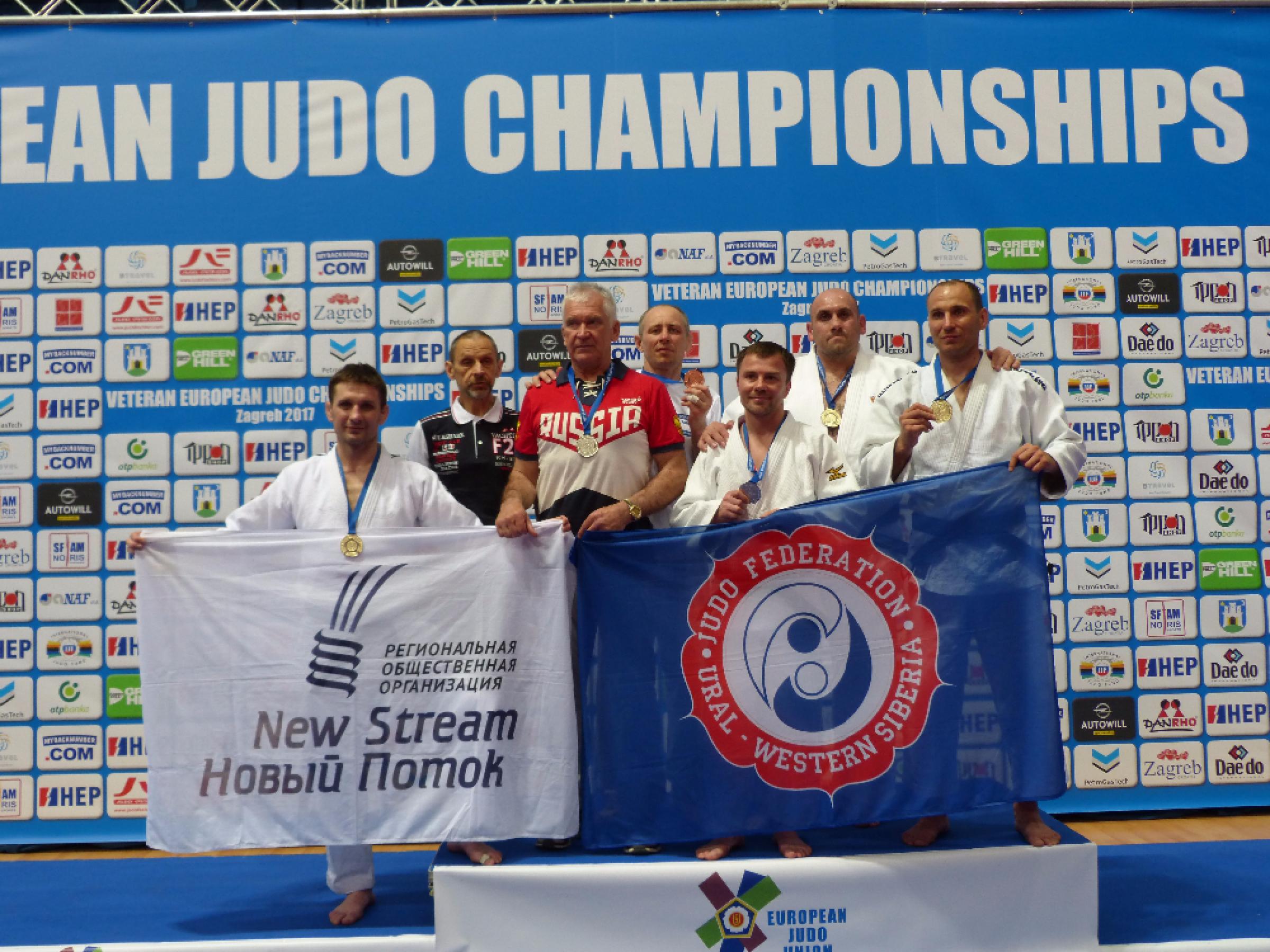 The most decorated veteran of the trio is Valeriy Merenkov, the gold medalist in the M3 -73kg.
"This is my ninth European title, and each victory is a little life by itself. It is life, nervousness, fight. Two fighters go out, they both have prepared for this moment and each of them wants to win. No, winning is not easy",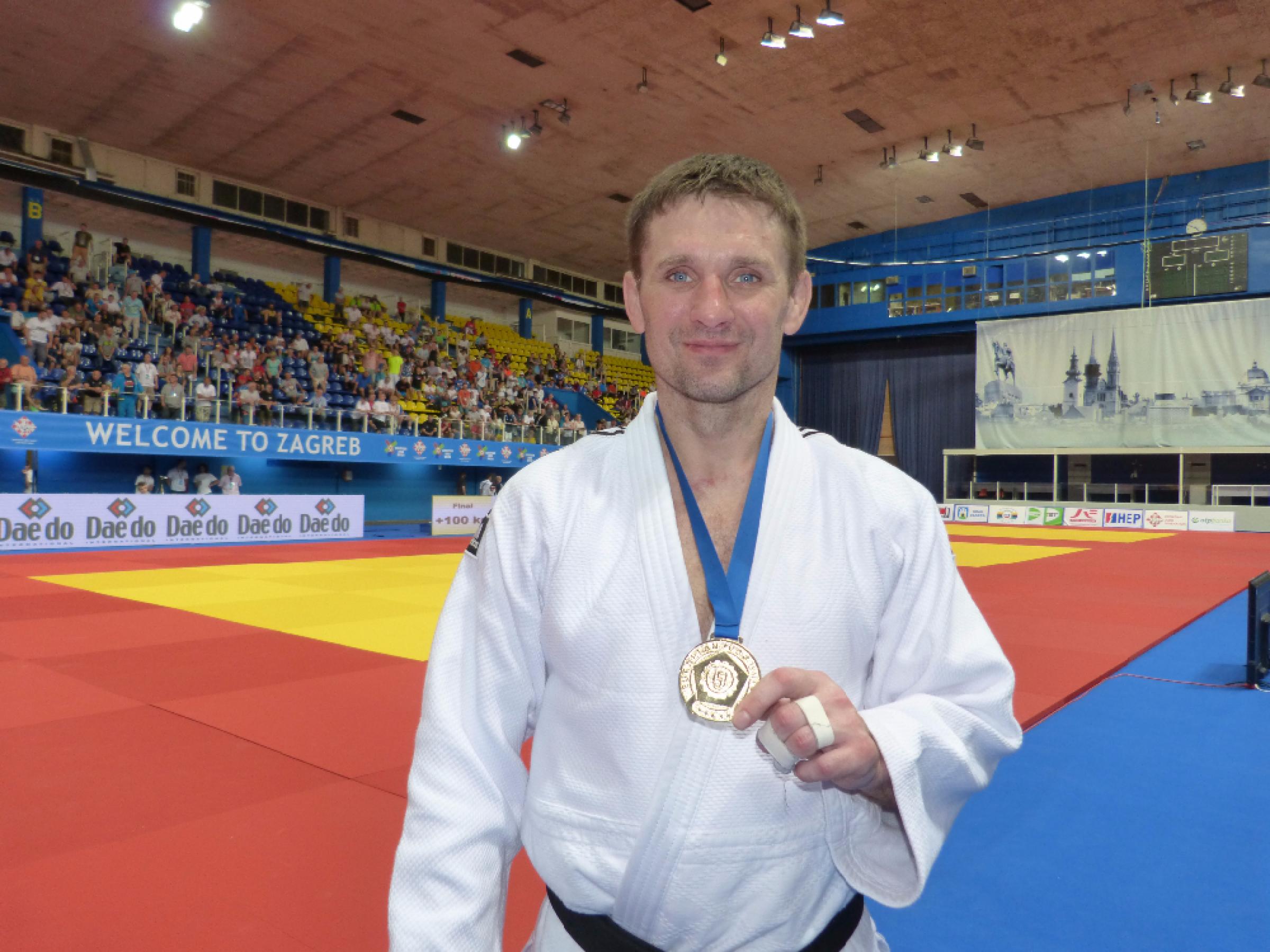 said Merenkov. The 44-year-old comes from Elets in the Lipetsk region. He competed at the international level for Russia, winning World Cup medals and was national silver medalist in 2001. The 2016 Veteran World Champion is coaching when he is not training himself.
"Judo develops many qualities in a person – you need will and patience, you need to work for success, which is something the younger generation today not always realizes. I think that the veteran sport is a great motivation for young people, because they can see that you are able to achieve something at every age. It is great to have these veteran competitions, because it is important to have a goal",
added Merenkov, whose sons Nikolai, 15, and Georgi, 11, are obviously judoka as well. Merenkov, a European Junior silver medalist back in 1993, showed his class in the final when he threw his opponent Marko Mijalkovic (SRB) for Ippon after just 11 seconds.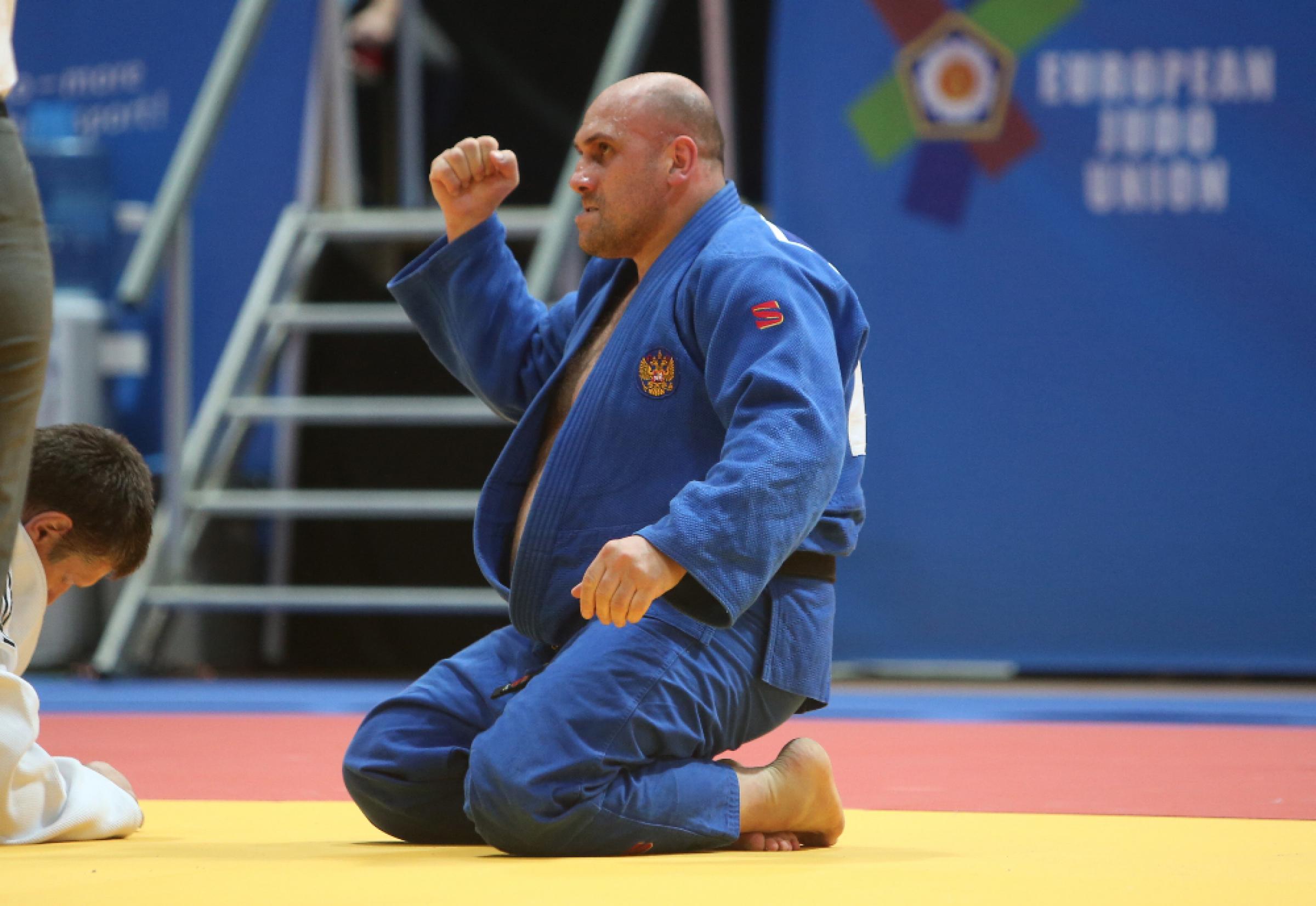 Grigory Garyants – Kostadin Andonov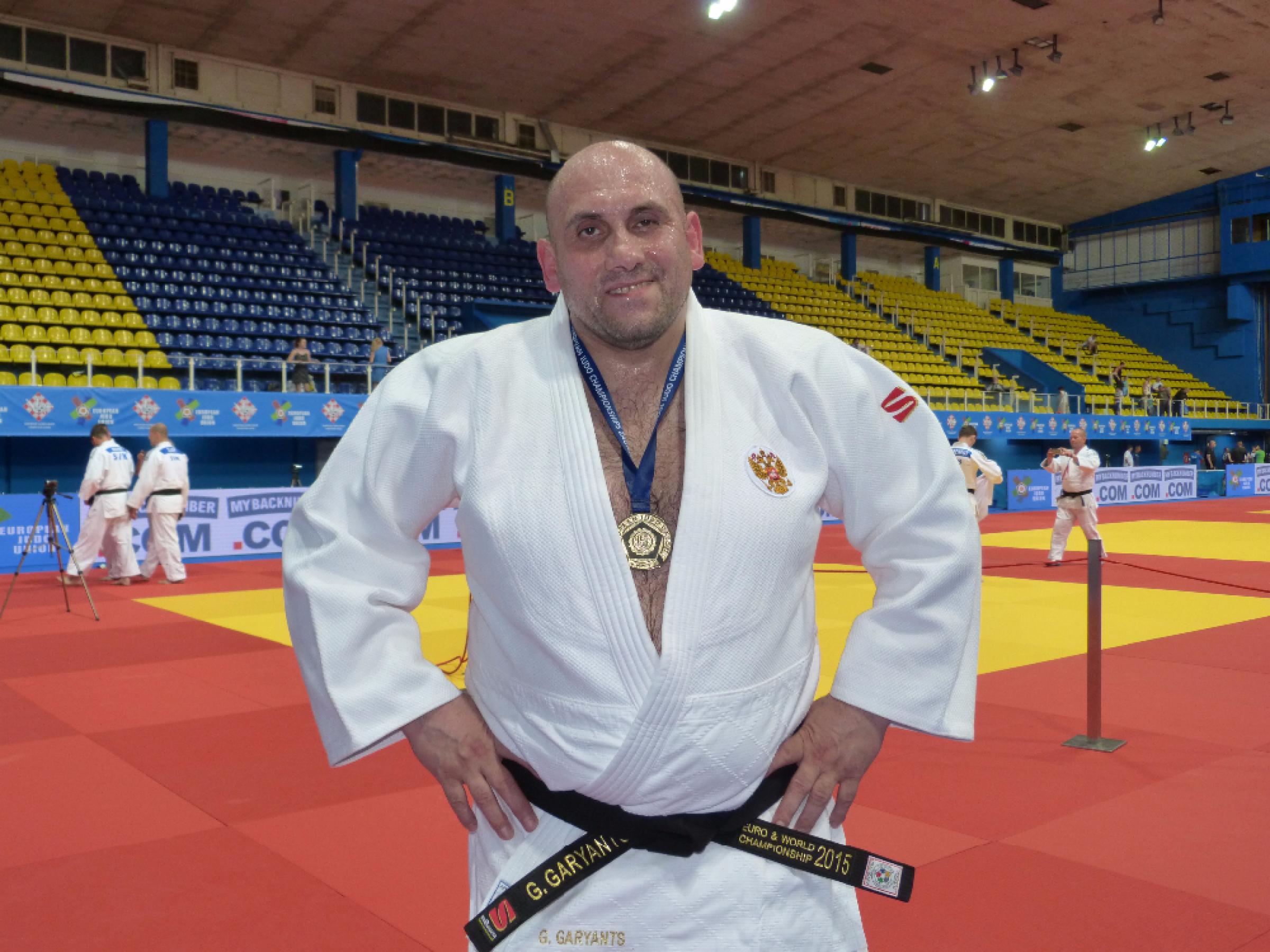 Grigory Garyants – Kostadin Andonov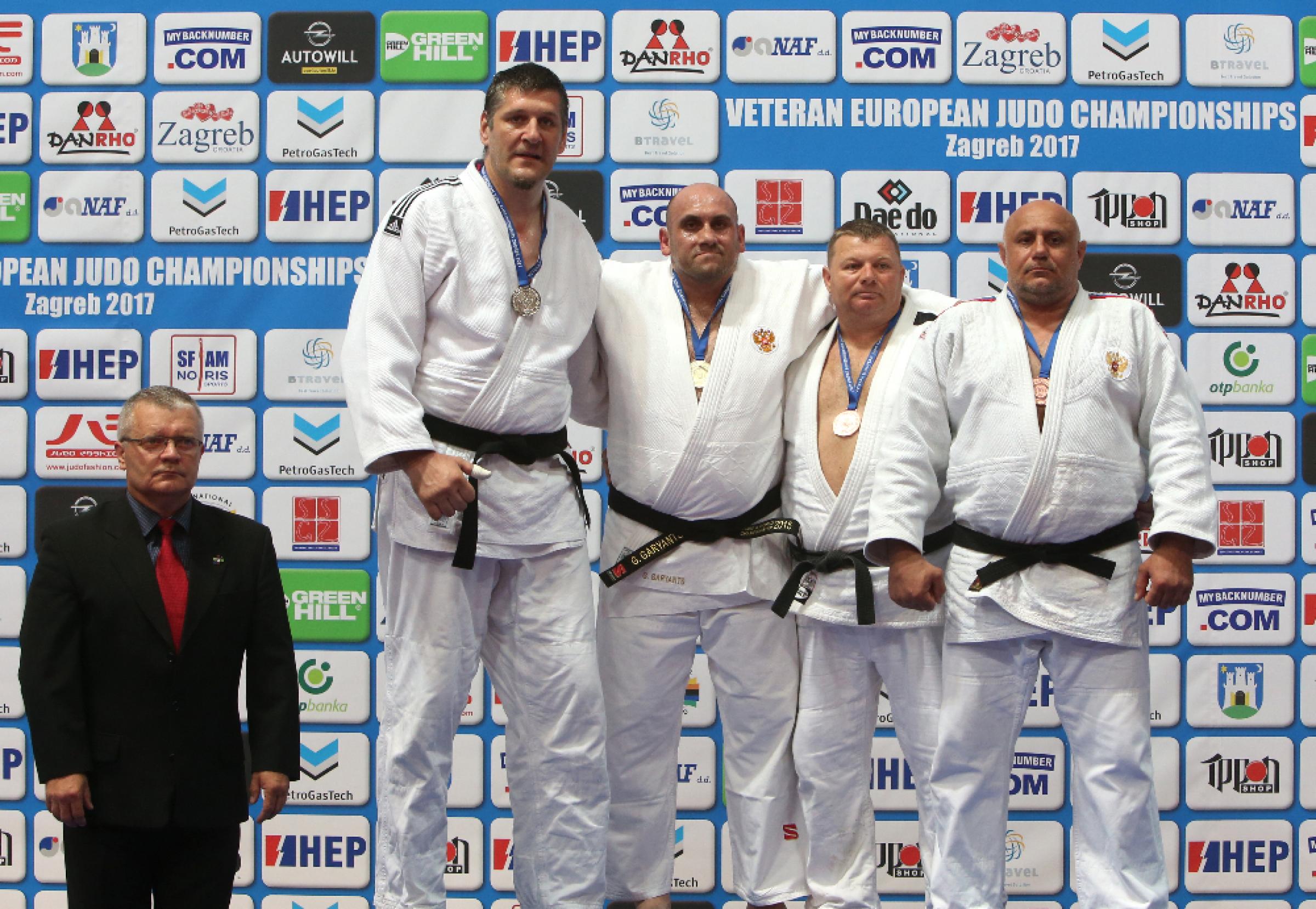 Heavyweight Garyants celebrated his sixth Veteran European title and it was his third consecutive gold at this level. The 46-year-old said;
"Three consecutive titles are a first for me. I used to say that I am doing judo at the amateur level, but thinking of it, I've been doing judo for 34 years now, meaning I have been doing it for longer than anything else in my life – I did not study that long or I haven't been working for so long. I train every day and obviously I want to go on competing as long as my body allows me to."
There is still a life outside judo, though, as Garyants, who comes from Ekaterinburg, is the general director of one of the biggest equipment suppliers in Russia.
"We produce (judo) equipment and souvenirs",
he shared. The heavyweight judoka competed once at the national level.
"I didn't really achieve much. The sport is very competitive in Russia",
he concluded. Now he enjoys his success as a veteran.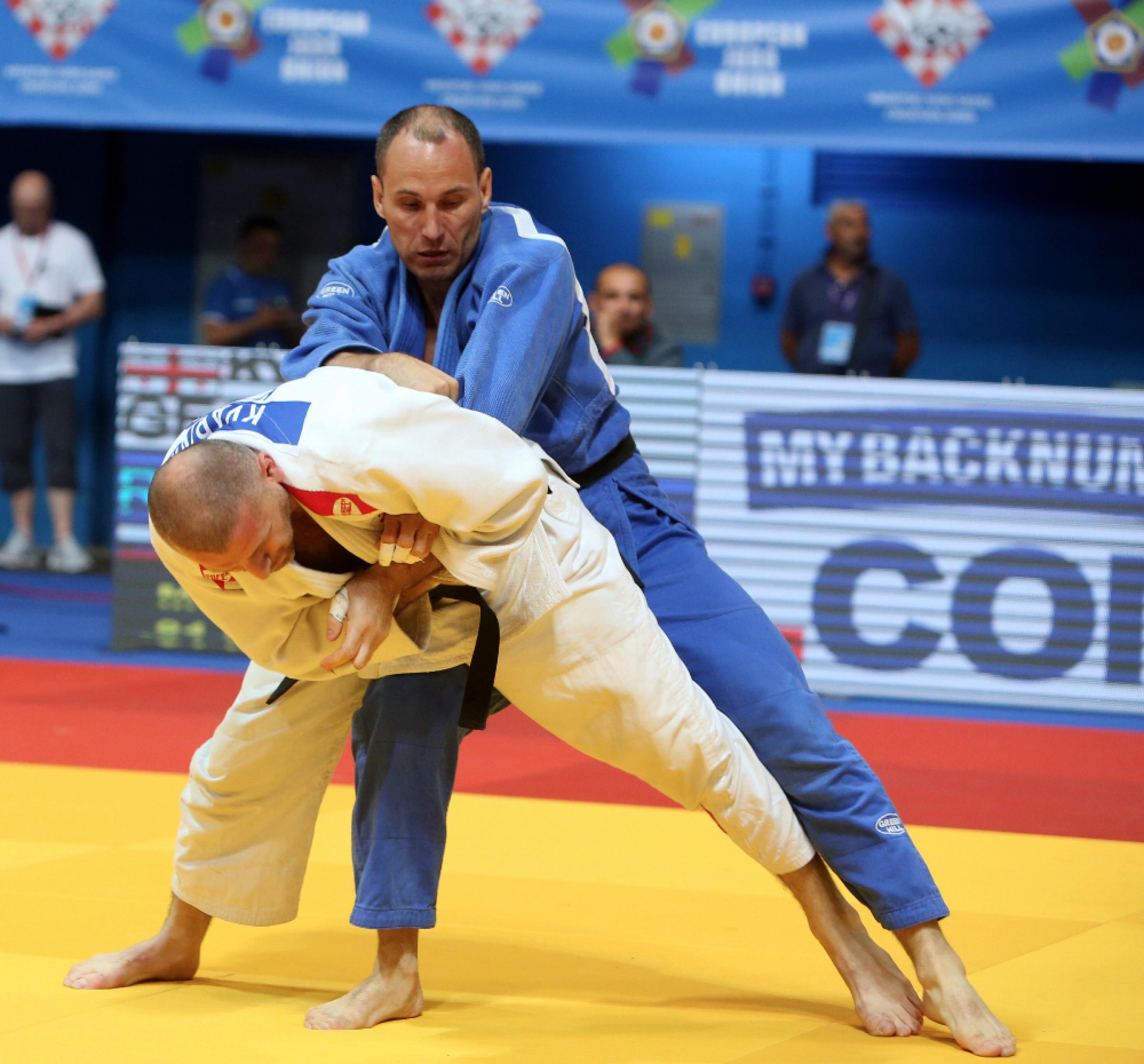 Dmitry Elagin – Kostadin Andonov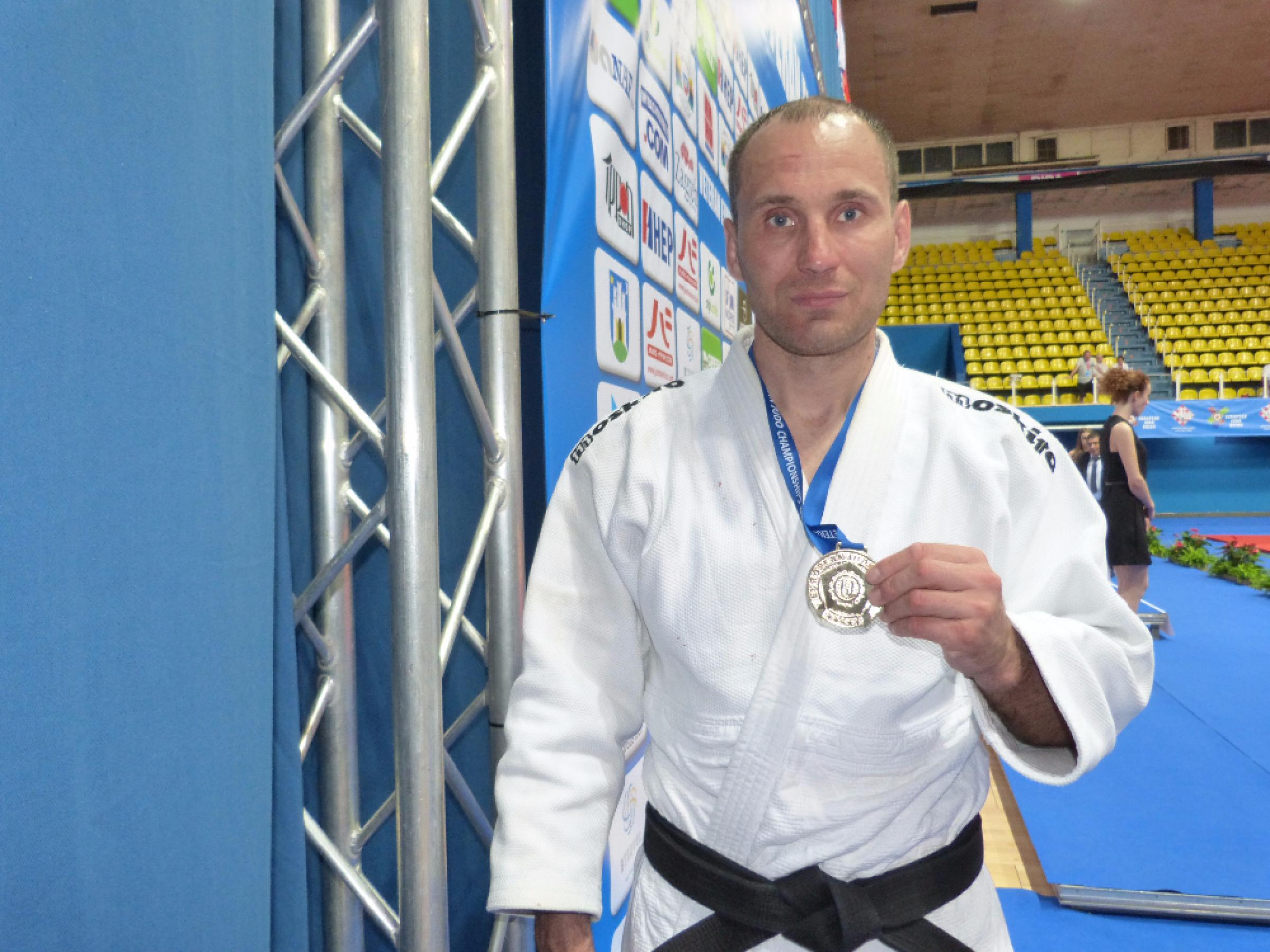 Dmitry Elagin – Kostadin Andonov
Dmitry Elagin claimed his third Veteran European title, competing in the M3 -81kg.
"Each victory is different as it depends also on who are your competitors. This year, the competition was really strong",
the 41-year-old from Tiumen commented. Elagin is also vice-president of the Judo Federation of Ural and Western Siberia, but he still has a job outside the tatami:
"I am an engineer and I am in the building business. I am training three to four days a week, you always find at least an hour time if you have to".
Five judoka from his Federation competed in Zagreb on Thursday and Friday, winning four gold and one silver medal.
Until he was 21 years old, Elagin was a competitive judoka and won a bronze medal at the European Junior Championships in 1995.
"Then I stopped competing for ten years. I was still training, but I had no ambitions".
When the ambition returned, Elagin decided to join the veteran circuit and so far, does not think of retiring.
"As long as I'm healthy I will go on. I can't imagine my life without judo".
His two sons, aged 7 and 13, could not come and cheer for him as they are currently at a judo training camp.
---
A total of 216 judoka competed on the second day of the championships in the categories M3 and M4 and a total of twelve gold medals were awarded. France extended its lead in the medal standings and now has 12 gold, nine silver and 20 bronze medals. Russia remained in second place with nine gold, seven silver and ten bronze medals. Spain is ranked third with five gold medals.
Photos are available at www.eju.net/media
The Veteran European Championships will continue at 09:30am (CET) Saturday with the last day of individual competition in the women's categories F1-F11 and the men's M1 and M2. You can follow all the action live online via the EJU website.
#europeanjudo #JudoZagreb2017
---