The opening day of the Zagreb Grand Prix saw Alberto GAITERO MARTIN (ESP) take his first ever IJF Grand Prix gold medal in the -66kg category. In a polished and convincing display on his way to the gold medal. the 23-year old Spaniard downed both the number two seed, GANBOLD Kherlen (MGL) and the number one seed, Denis VIERU (MDA) to complete his competitive preparations for the forthcoming world championships in Tokyo in August. This win moves Gaitero from 23 on the IJF World Ranking List to a position of being comfortably within the qualification zone for the 2020 Olympic Games.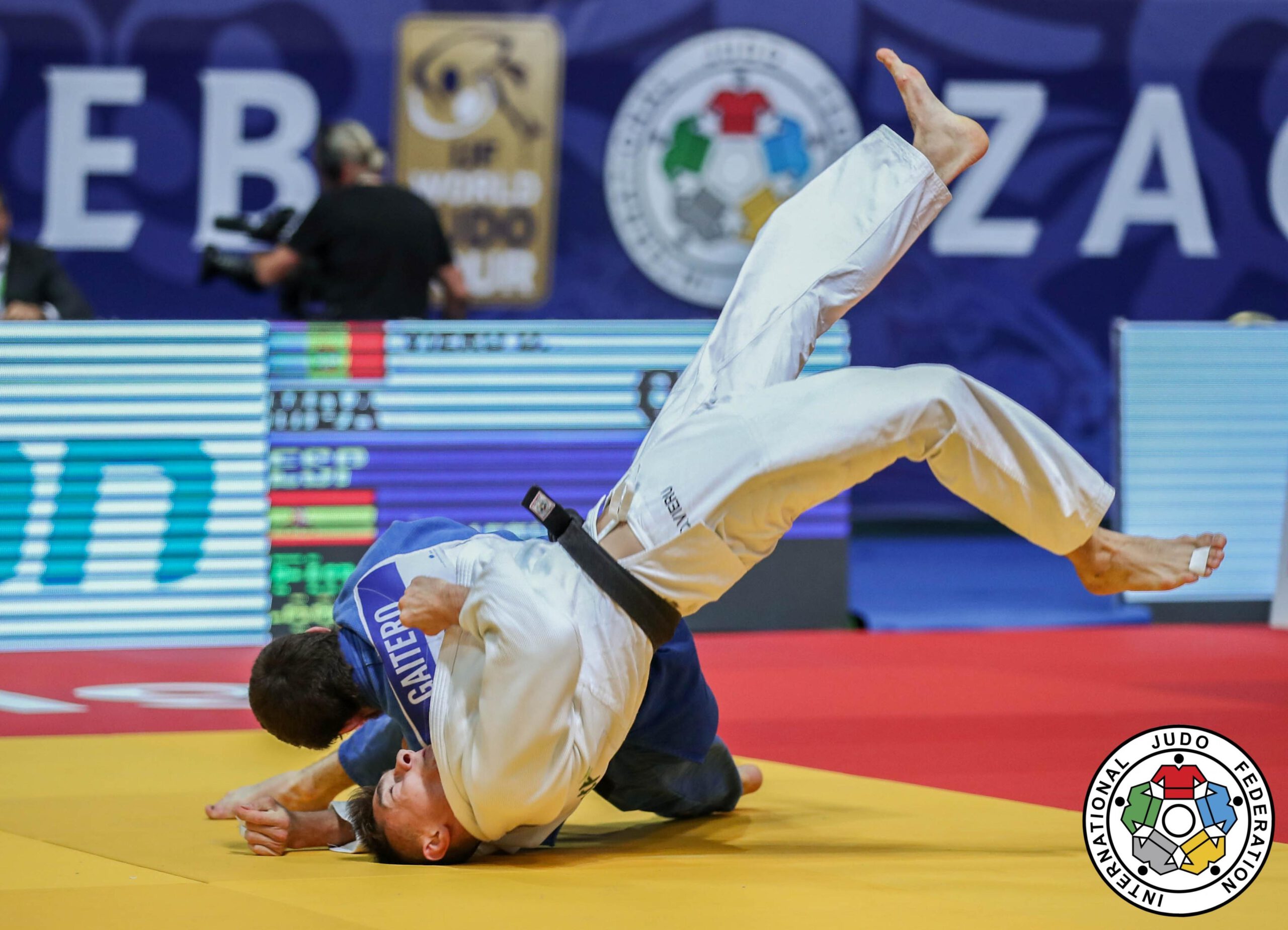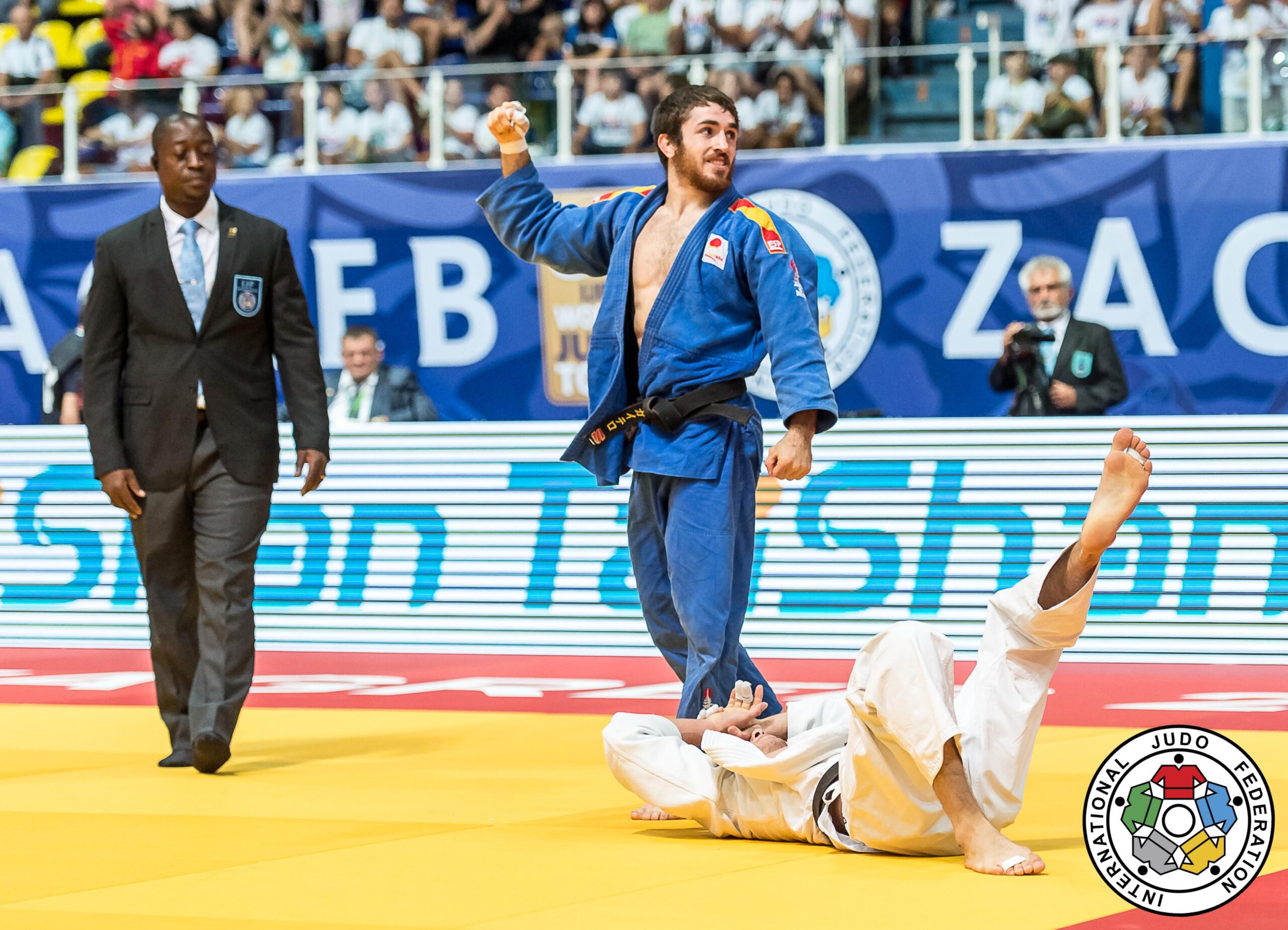 After a first-round bye Gaitero faced 2017 Ekaterinburg Grand Slam gold medal winner Abdula ABDULZHALILOV (RUS). The contest went into golden score where after 3:20 Gaitero threw the Russian with utsuru goshi for waza ari and a place in round three. Once again Gaitero found himself in golden score, this time against Bozhidar TEMELKOV (BUL), where after two minutes Gaitero secured kuzure kesa gatame for ippon and a place in the quarter final. This was proving to be a long day for Gaitero and a third golden score ended when (mercifully) after only 10 seconds Gaitero caught Ganbold with te waza for waza ari and a place in the semi-final. True to form, Gaitero went into golden score with the unseeded Mukhriddin TILOLOV (UZB). But after a little under a minute the Spaniard managed to throw Tilolov with yoko sutemi waza for ippon and a place in the final. Waiting in the final was number one seed Denis Vieru. The pair had gone head-to-head in round two of the Abu Dhabi Grand Slam last year where Gaitero had triumphed. Here too Gaitero came out on top despite the fact that Vieru was favourite. A stunning left sided ippon seoi nage with 2:30 left on the clock had the crowd on their feet and saved Gaitero another visit to golden score.
When asked to describe his feelings about the day Gaitero said,
I feel really good about the way the day went and, of course, the result in the final. It is always my aim to go for gold and I began today with that in my mind. I had been on training camps with Vieru and, for that reason, before the final I felt confident that my defence was strong and I could catch him with seoi nage.
I had lots of different thoughts coming into the competition. But after today I feel good about my preparations for the world championships and everything is coming together.
Podium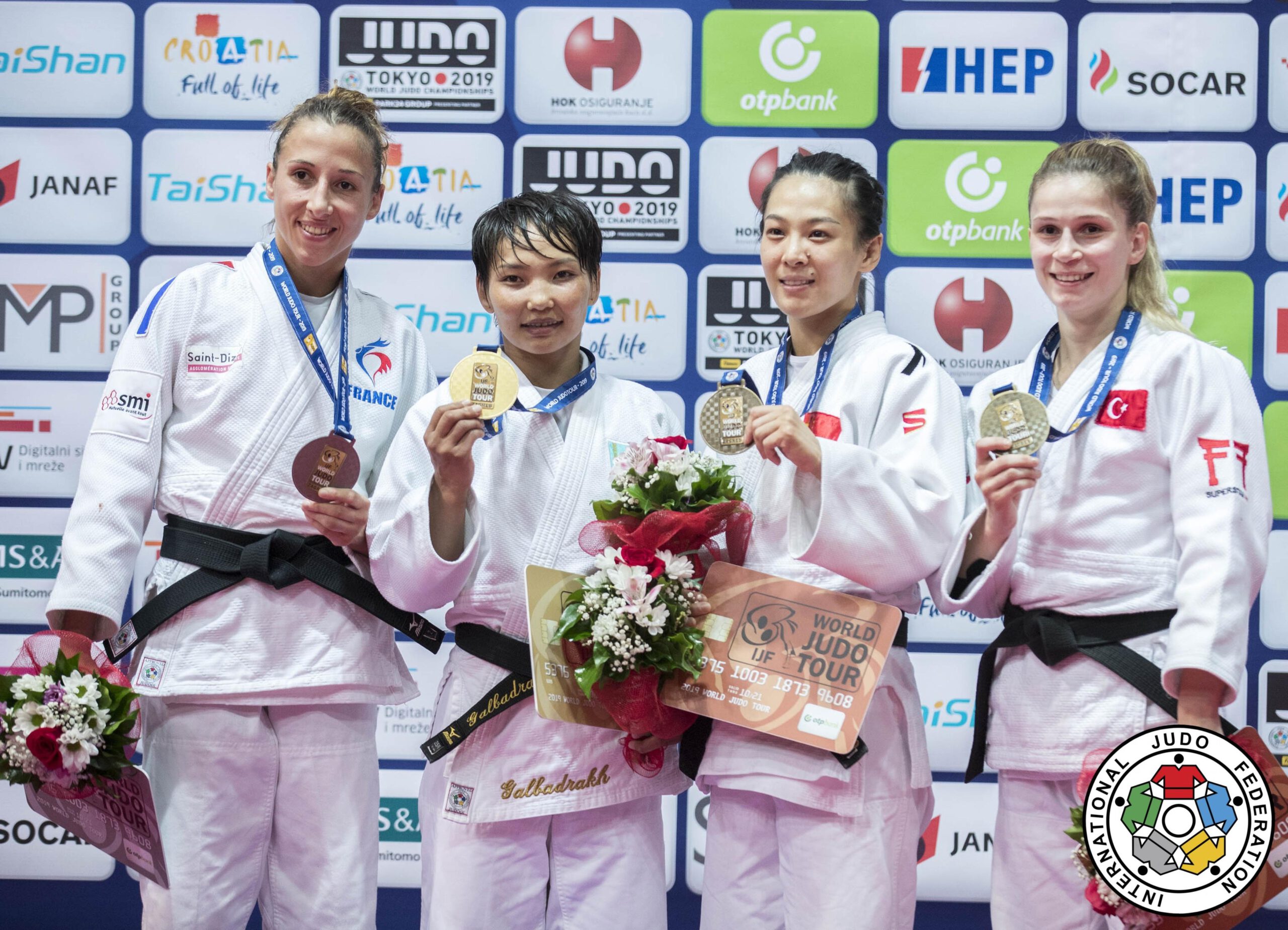 -48 kg1. GALBADRAKH, Otgontsetseg (KAZ) 2. CLEMENT, Melanie (FRA) 3. LI, Yanan (CHN) 3. SENTURK, Gulkader (TUR)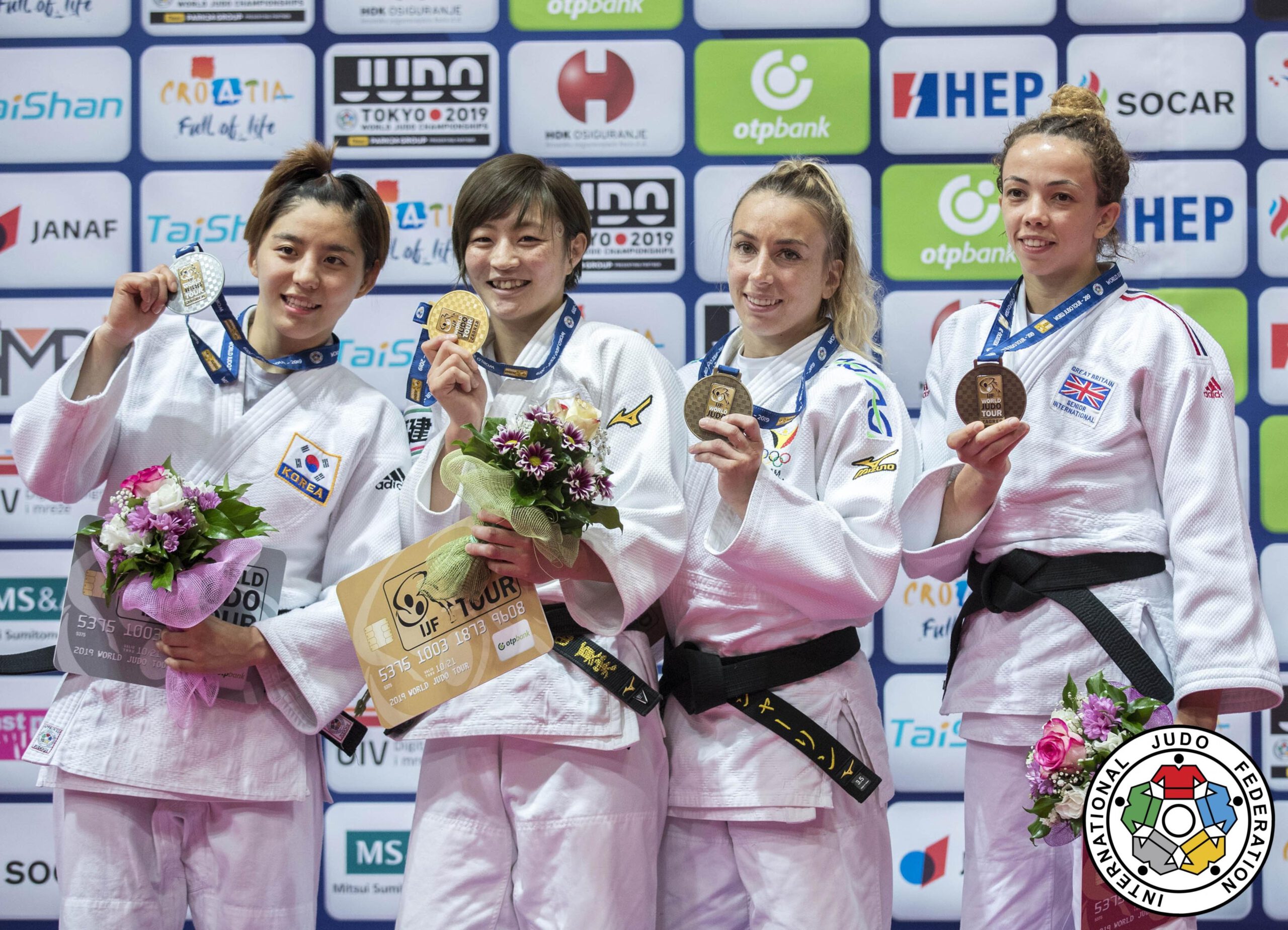 -52 kg1. TSUNODA, Natsumi (JPN) 2. PARK, Da Sol (KOR) 3. VAN SNICK, Charline (BEL)3. GILES, Chelsie (GBR)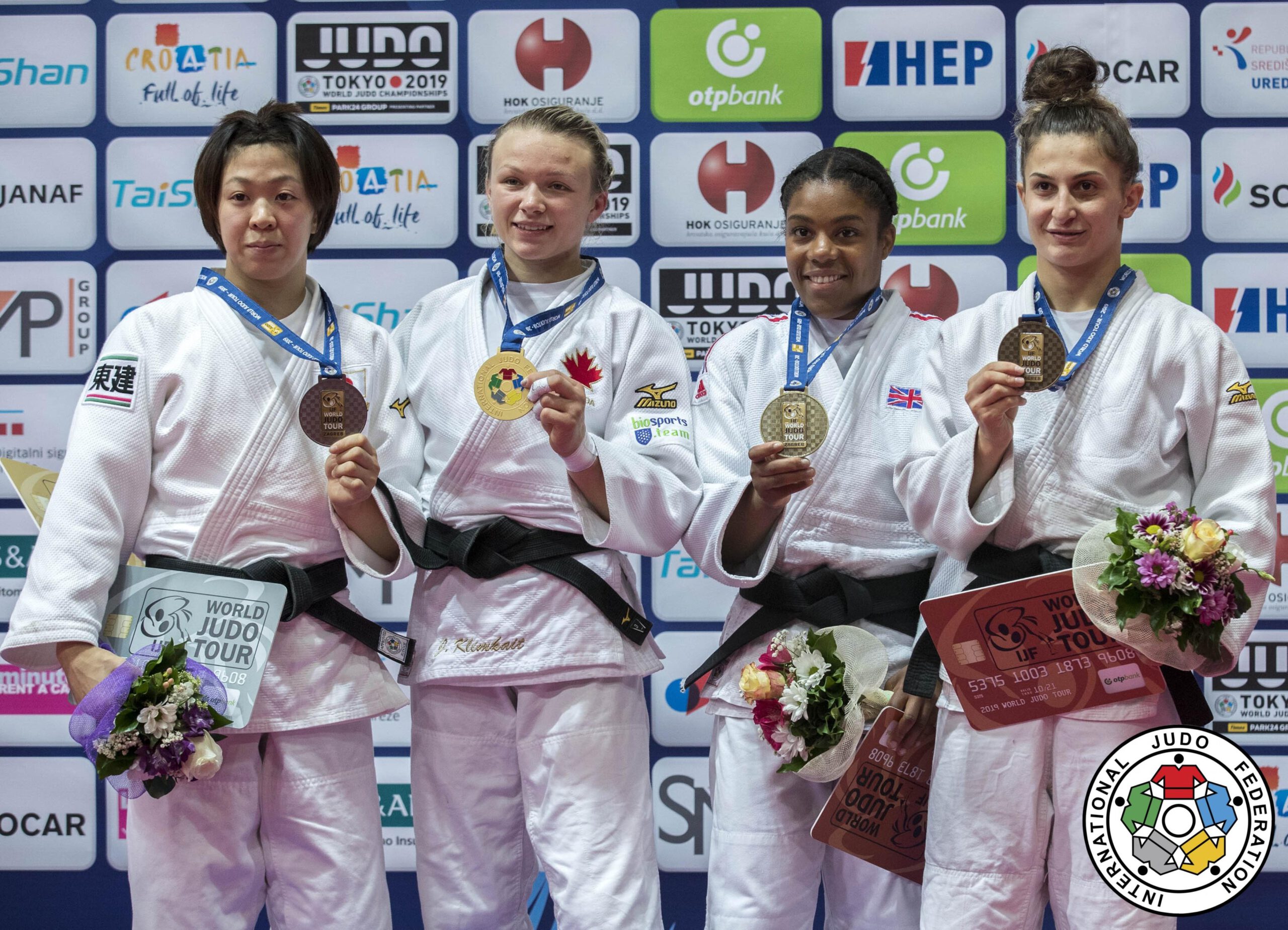 -57 kg1. KLIMKAIT, Jessica (CAN) 2. TAMAOKI, Momo (JPN) 3. SMYTHE-DAVIS, Nekoda (GBR) 3. LIPARTELIANI, Eteri (GEO)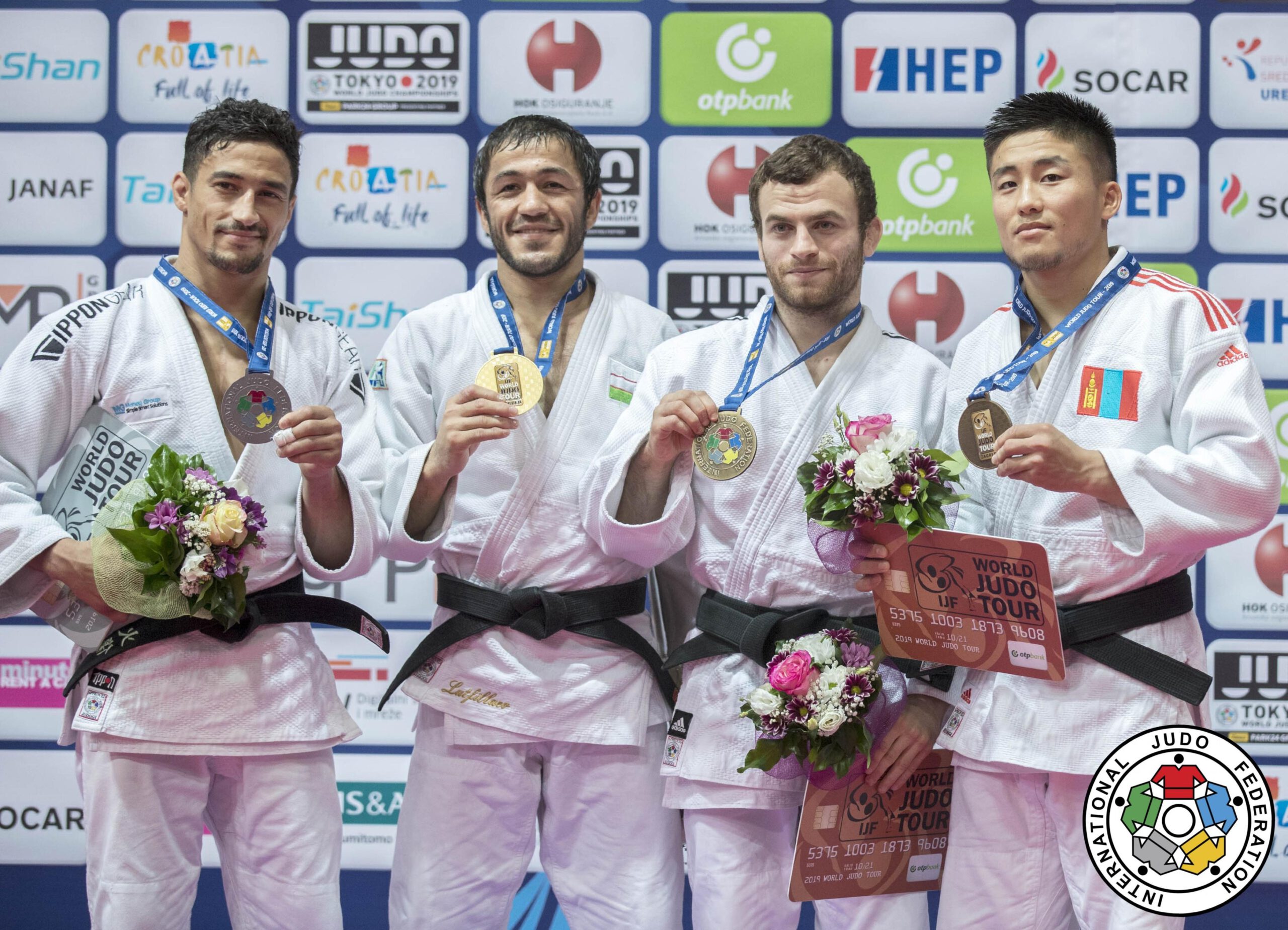 -60 kg1. LUTFILLAEV, Sharafuddin (UZB) 2. MCKENZIE, Ashley (GBR) 3. GOLOMB, Tomer (POL)3. ENKHTAIVAN, Ariunbold (MGL)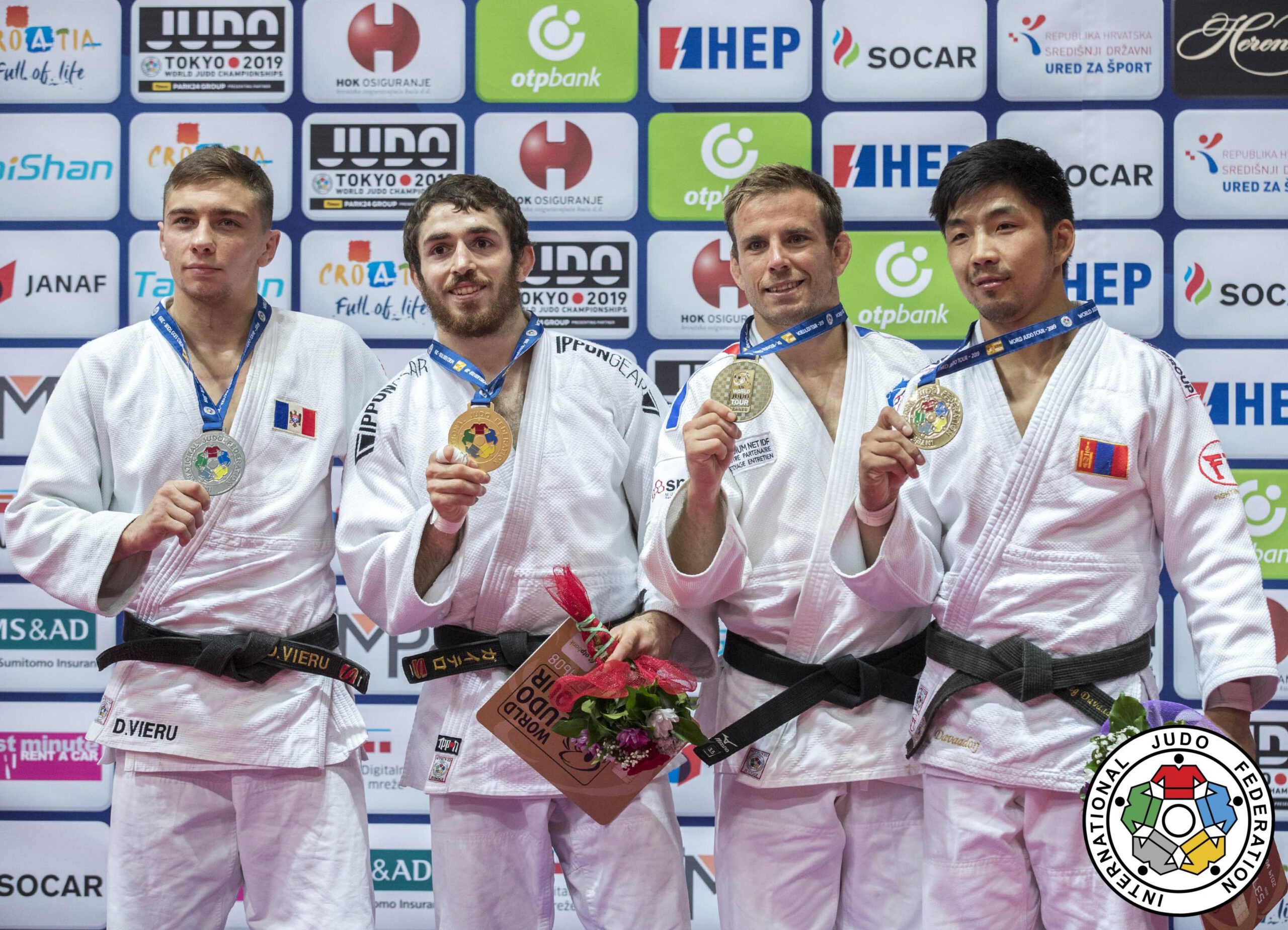 -66 kg1. GAITERO MARTIN, Alberto (ESP) 2. VIERU, Denis (MDA) 3. LE BLOUCH, Kilian (FRA)3. DAVAADORJ, Tumurkhuleg (MGL)
Judoka
Author: Sheldon Franco Rooks
---