Spain can announce that they have another world champion. Following the success of double world champion, Nikoloz SHERAZADISHVILI, his club mate from Dojo Quino in Brunete, Francisco GARRIGOS can now boast the same title in the -60kg category.
Garrigos can be especially glad, it has been nine years since he became Junior European and World champion in 2014, and since then he has claimed the senior European title twice, and today rounded off an impressive collection with his first senior world title in Doha. Not only that, but on his way to world glory, he beat the best of the best, current Olympic champion, TAKATO Naohisa (JPN).
I absolutely had a really tough draw focussing on every fight one by one. It was a really tough fight with him [Takato], a really long fight, going in to golden score but in the end we could do it, and thanks to those who were pushing me.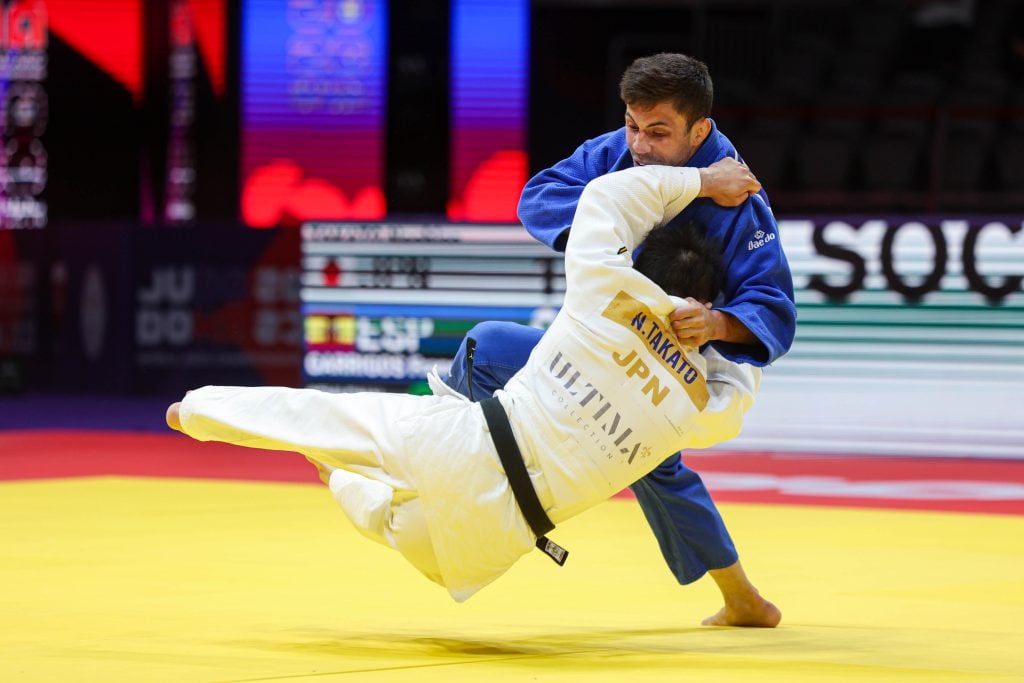 As we have come to expect from Joaquin 'Quino' Ruiz, it was an emotional conclusion, which Garrigos was also able to share with his -52kg love, Ana PEREZ BOX. For Quino, his athletes and his club are family, no question, and for this reason the result of all the hard work and sacrifice can be seen as they celebrate coming off the tatami. It was just a matter of time before Garrigos took this title, it was even claimed by his coach some years prior, he had no doubt that this would one day be a realisation.
Yes it was really emotional, especially because my coach, Quino, is really emotional, it was really satisfying, it has been so long, so many years working towards this moment. Of course we are going to continue working hard to achieve all the goals for this season, and in the next we can continue.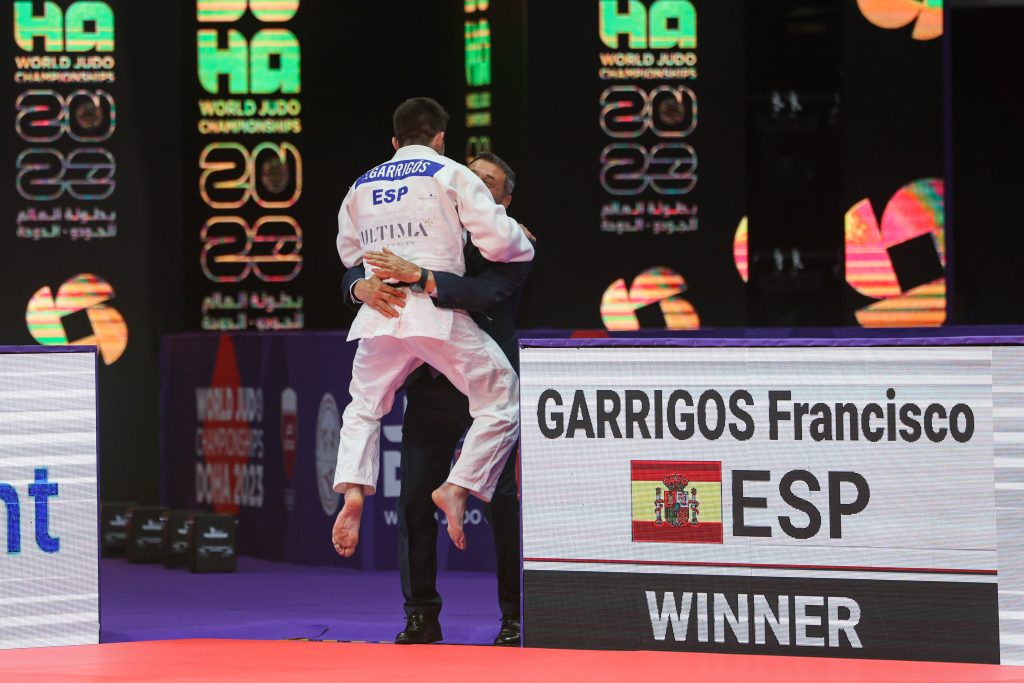 With all the success he has already achieved, the final medal of the collection is of course the Olympic Games, which feels as if it just around the corner.
Judoka
Author: Thea Cowen
---