The second day in Sarajevo was a great one for Europe, France continued their collection and remained on top of the medal tally, but others have began to play catch up. 
In the first final, current cadet European champion, Tara BABULFATH (SWE) was the initial European hope. The young Swedish athlete has been on quite the winning streak and she had great support here in the arena today. In an extreme battle on the ground, her opponent, MIYAKI Kano (JPN) managed to turn Babulfath to secure the osae komi. Though the win went to Japan, it was a commendable head to head for the -48kg final. 
The -60kg final was a matter of waiting for the perfect moment. Both Davit KARELI (GEO) and Kelvin RAY (FRA) were happy to be in each others close quarters, but the left versus right scenario was creating the stalemate. However once Kareli found the space to lift Ray in to the air, it was all over, Ray was unable to escape, and to ensure it the Georgian hooked in the leg for the ippon-scoring ko uchi. This was the first gold for Team Georgia and perhaps motivation for Saba SAMADASHVILI in the -66kg final still to come. 
Gaia MASSIMETTI (ITA) was a true sensation today. Despite coming in as the number two on the Italian team in the -52kg category, she surpassed potential expectation as the #5 seed and became the heroine for their team. Some beautiful ashi waza and conviction resulted in her gold medal. It was a 'sticky' ko soto that her opponent Sugdiyona RAFKATOVA (UZB) attempted to quash with an uchi mata attack, however Massimetti kept a strong grip on the lapel and arm, directing her opponent to the ground for ippon. There were huge celebrations for Italy's first gold, also placing them third overall in the medal table. 
Samadashvili was waiting in the wings following his team mate's gold. Already on a high after feeling the success of Kareli, he stepped to the tatami determined to continue the golden trend and take home the second gold for Georgia. However there was immediate danger for him and he felt it. Shohjakhon OTABOEV (UZB) forced the Georgian to avoid the grips and in doing so, picked up two shidos in the first minute. Samadashvili quickly changed his approach as well as the tempo and within a matter of seconds, also came through with some world title-winning ashi waza. 
France continue to lead in the tally but following the results today, Georgia are in second place followed by Italy. Tomorrow the tournament will start at a slightly later time of 10:00 CET, live streaming available at live.ijf.net.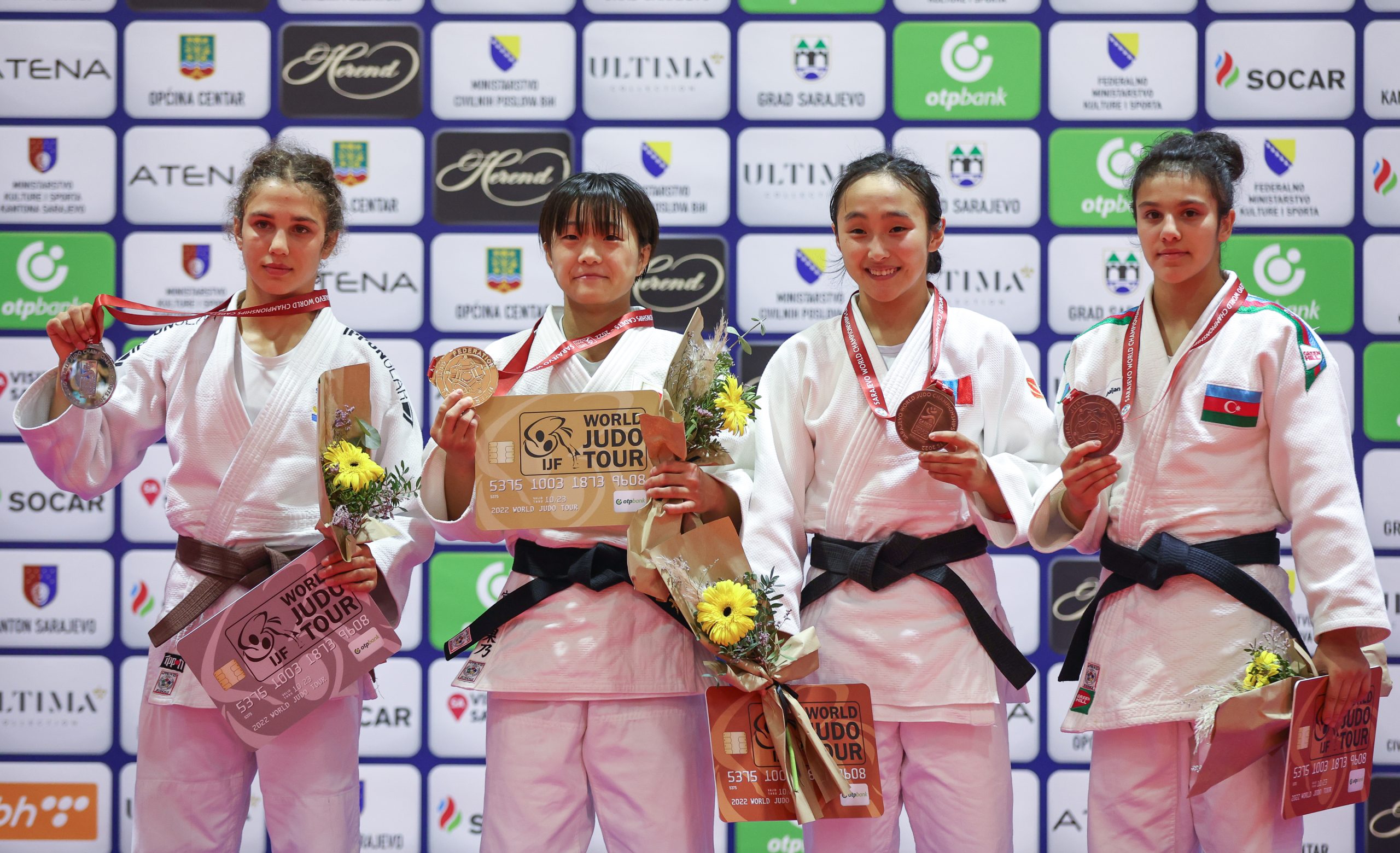 -48kg Medallists 🥇MIYAKI Kano 🇯🇵 🥈BABULFATH Tara 🇸🇪 🥉MYAGMARSUREN Nandin-Erdene 🇲🇳 🥉VALIYEVA Aydan 🇦🇿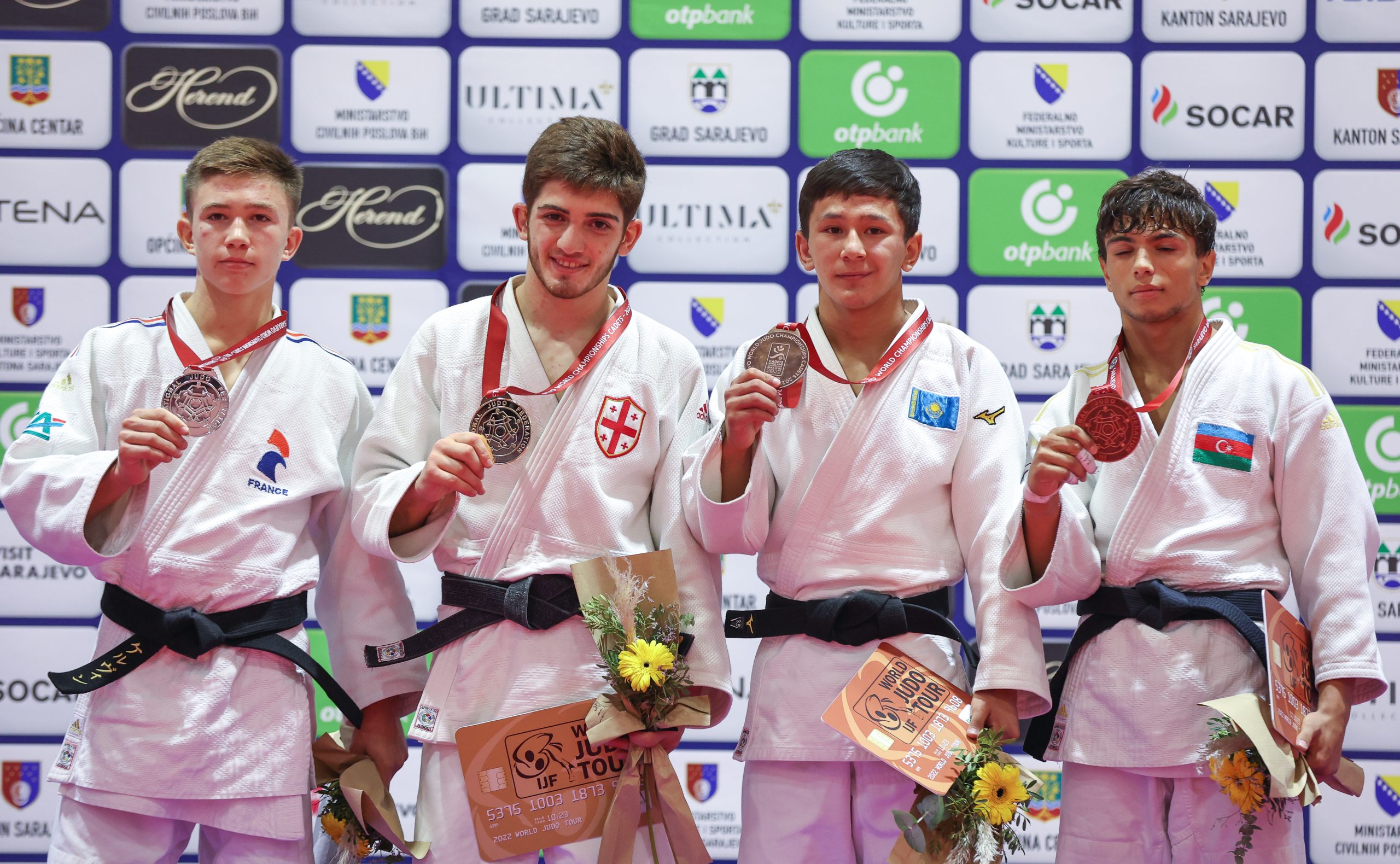 -60kg Medallists 🥇KARELI Davit 🇬🇪 🥈RAY Kelvin 🇫🇷 🥉ORYNBASSAR Talgat 🇰🇿 🥉IMRANOV Nizami 🇦🇿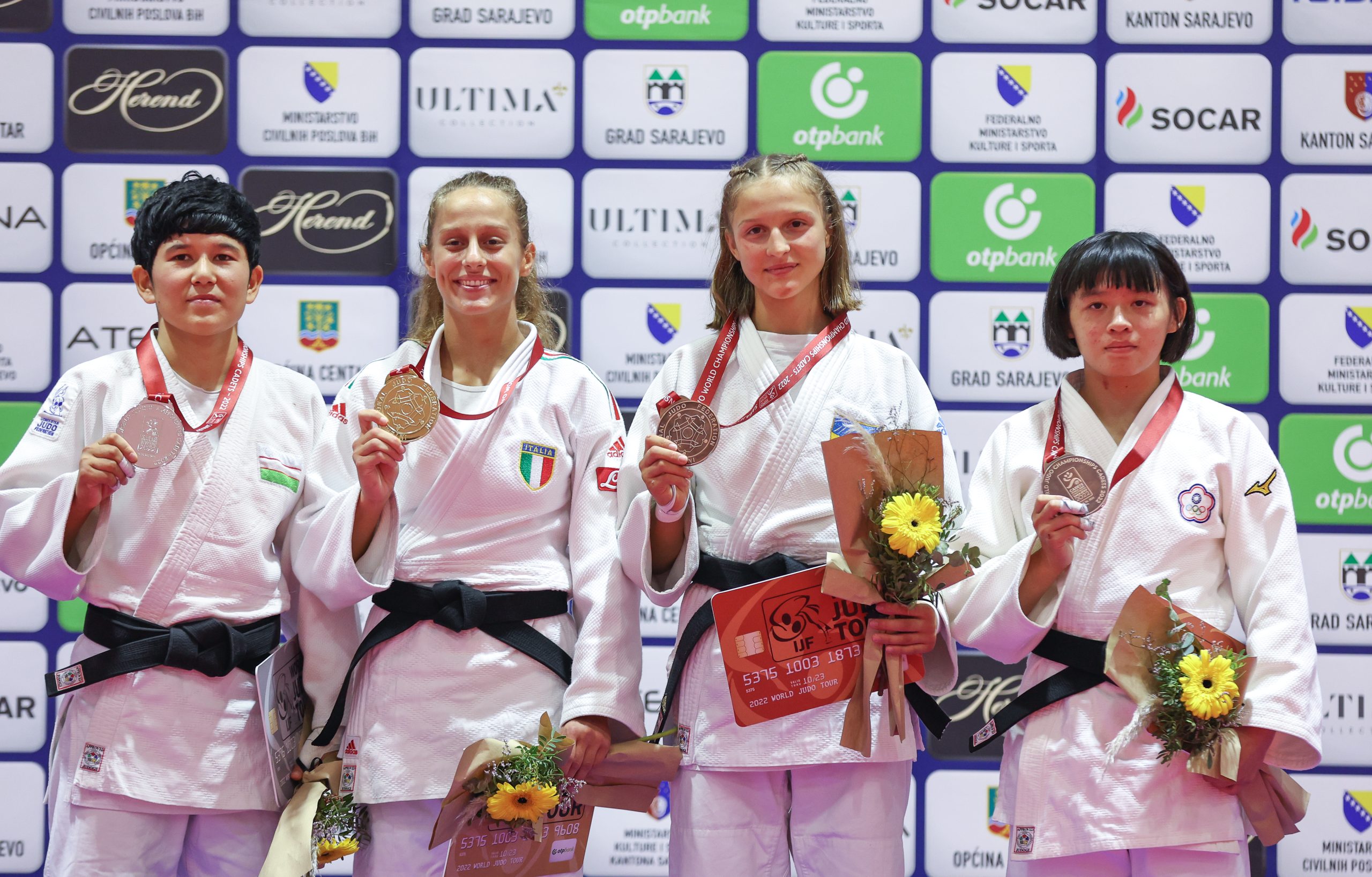 -52kg Medallists 🥇MASSIMETTI Gaia 🇮🇹 🥈RAFKATOVA Sugdiyona 🇺🇿 🥉TIELIEGINA Anna 🇺🇦 🥉SHEN Ti-Hsi (TPE)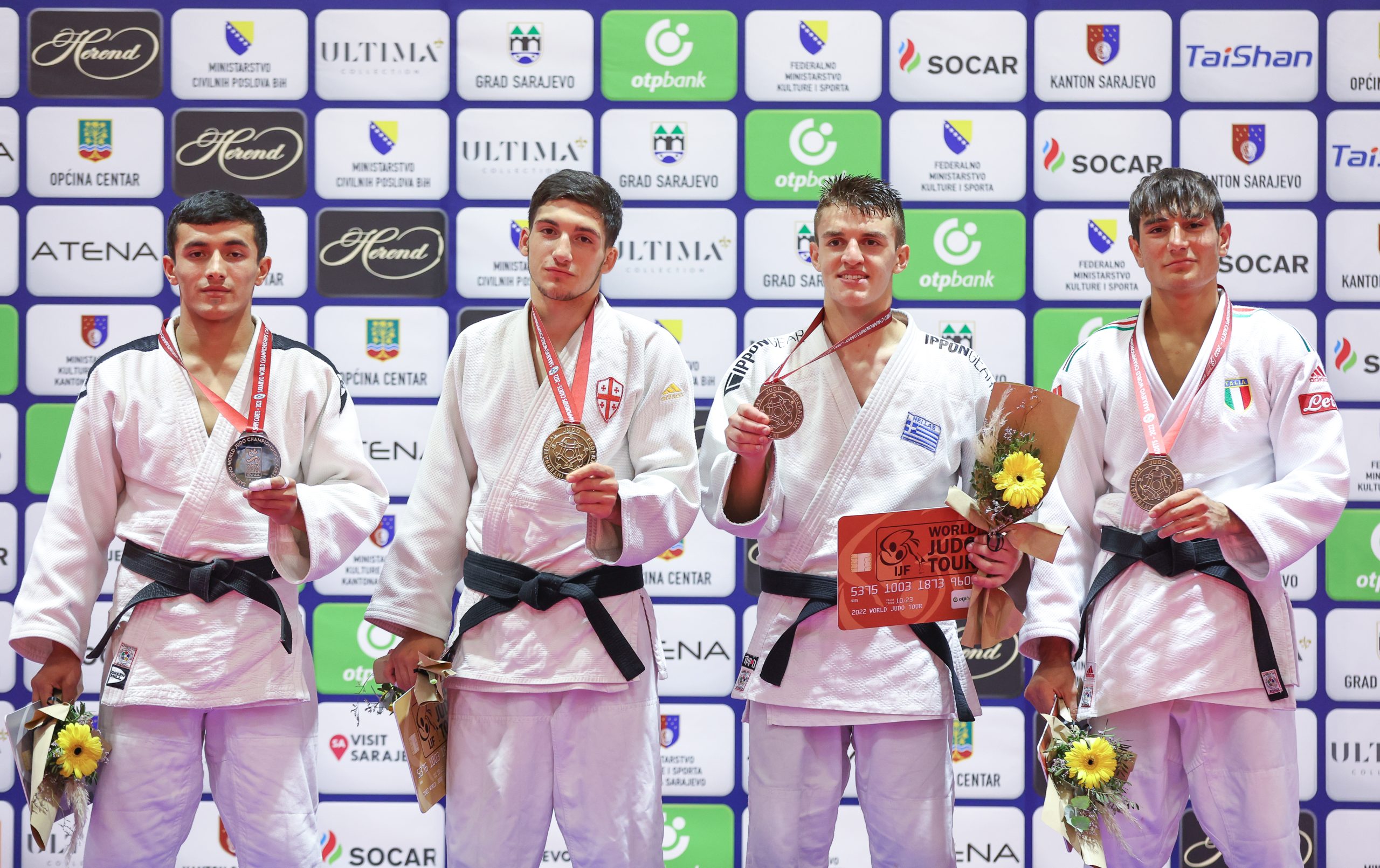 -66kg Medallists 🥇SAMADASHVILI Saba 🇬🇪 🥈OTABOEV Shohjakhon 🇺🇿 🥉GIANNOPOULOS Dimitrios 🇬🇷 🥉BOSIS Federico 🇮🇹
Author: Thea Cowen
---