Concluding the World Judo Championships Doha 2023 was the Mixed Teams event, and in the final block, Europe were guaranteed two medals, with potential for three. Whilst waiting for the Tashkent rematch final between defending world champions, Japan and Olympic champions, France.
Germany also picked up a bronze medal last year in Tashkent and came back for another with a younger team, this time against the team of Georgia which included a collection of world and Olympic champions. In the -73kg category Lasha SHAVDATUASHVILI defeated Alexander Bernd GABLER (GER) in the opening contest with an early maki komi scoring waza ari, but Gabler took him to full time. Eter ASKILASHVILI was fighting up a weight category in the mixed teams -70kg, and ended up with world silver medallist, Giovanna SCOCCIMARRO, which was lost in ne waza to the German star.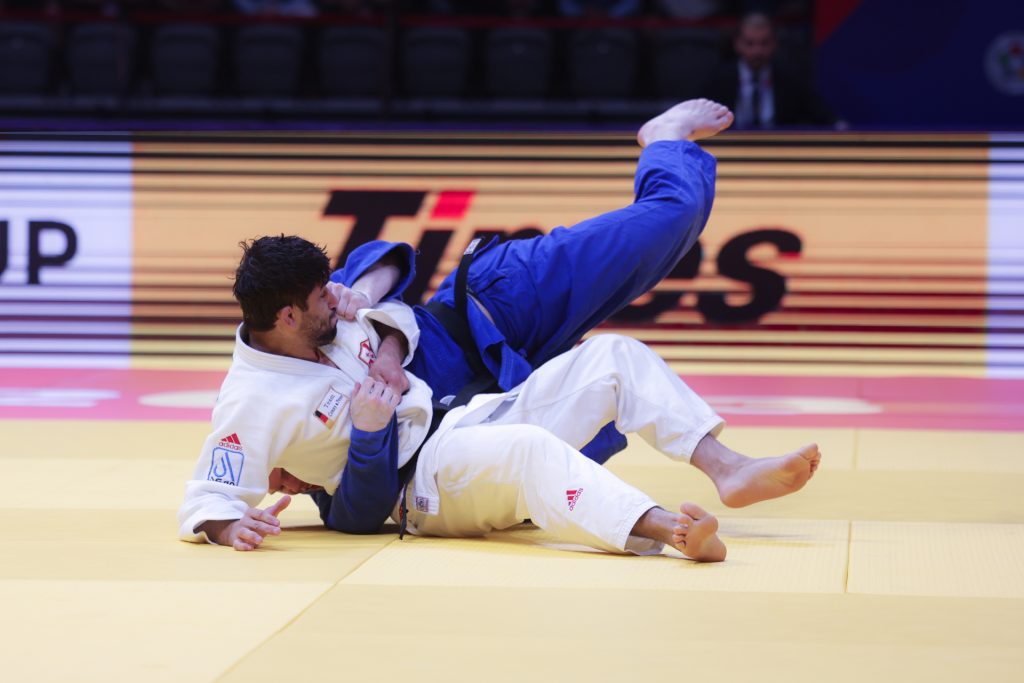 The Georgian team looked confident as their current -90kg Olympic champion, Lasha BEKAURI prepared himself against Martin MATIJASS, it may have took a little longer than Bekauri would have liked but he finished the contest, mere seconds left on the clock, with kochi guruma. 
The -78kg Anna Monta OLEK (GER) was certainly not the favourite against Sophio SOMKHISHVILI in the open category, and didn't she prove the naysayers wrong! With only one second left on the clock, she switched direction with a lovely o uchi gari to score ippon and even the playing field, resulting in 2:2. Guram TUSHISHVILI of Georgia had been taking down big names all day in the men's open weight but Losseni KONE really gave the Georgian Olympic silver medallist a run for his money, but forty seconds in to golden score, a beautiful seoi toshi took Georgia 3:2.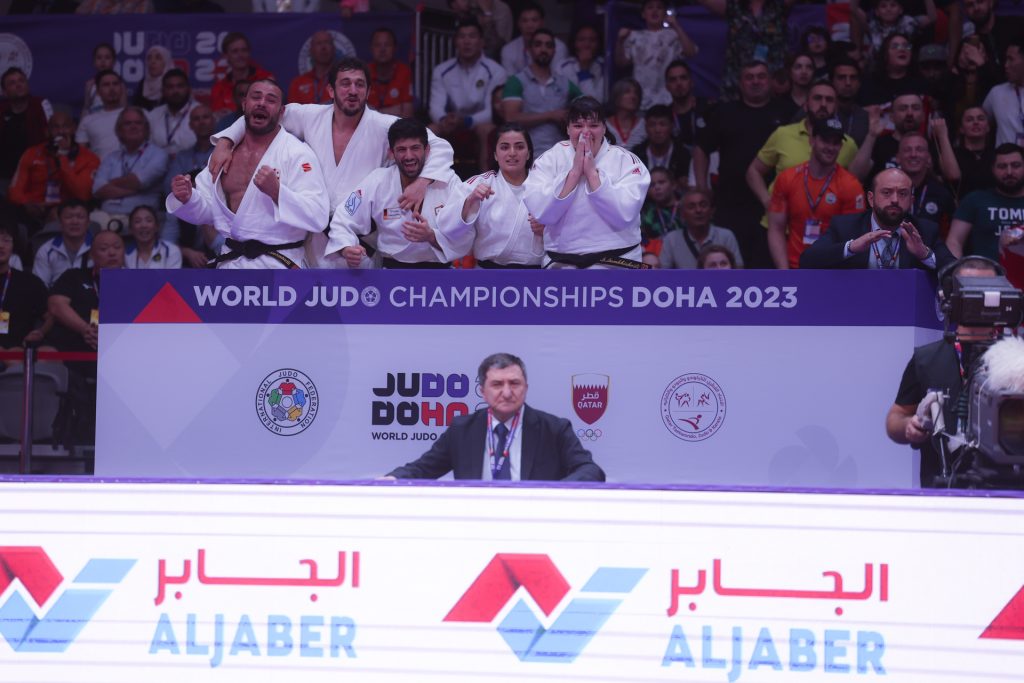 Eteri LIPARTELIANI stunned Seija BALLHAUS with ashi waza for the first score at -57kg, and this was the deciding match. The desperation as Liparteliani ceded two shidos was clear on the faces of her team mates who screamed encouragement, urging her forward. Ballhaus had nothing to lose, and went in with an arsenal of attacks but she simply couldn't take the score back. This is the first time Georgia have taken a senior world championships mixed team medal. 
Up next were team Netherlands against the underdogs, Morocco. Doha saw the rise of the Moroccan football team in last years World Cup and today, we have seen the incredible journey to bronze for their judoka. Hassan DOUKKALI (MAR) was looking the more dominant at -73kg but Koen HEG lucked out as his opponent was disqualified for head diving. Four-time IJF Master champion of the -70kg categroy, Kim POLLING is back to fighting form for team Netherlands following a break to start a family and she proved it by defeating Assmaa NIANG in osae komi, already making it 2:0.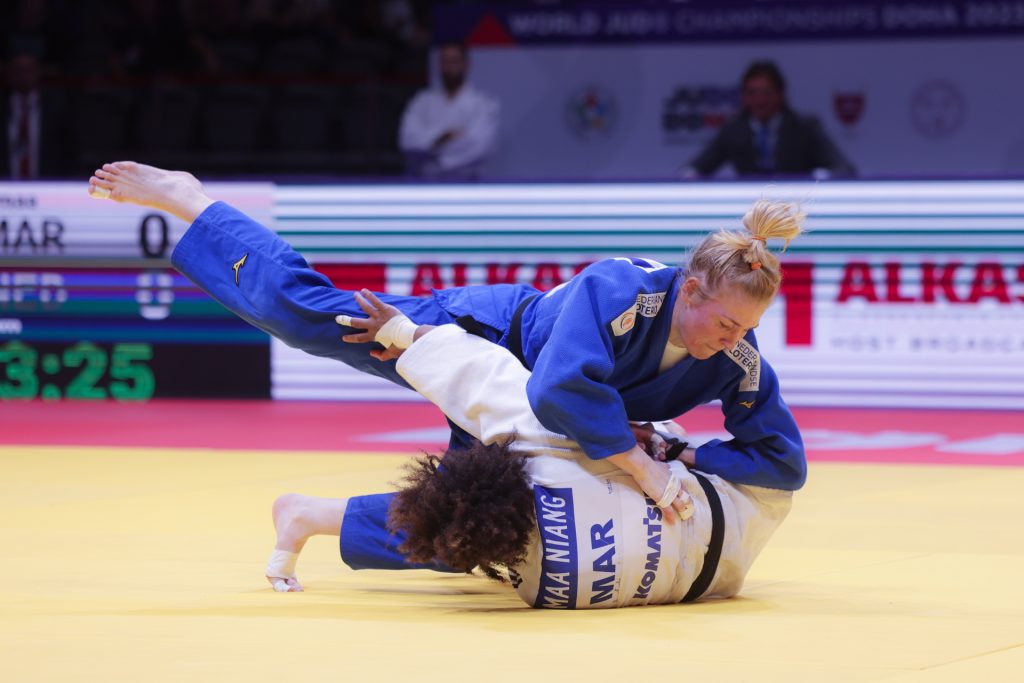 Achraf MOUTII gave Noel VAN T END a really hard time in the -90kg category. Though the Moroccan athlete had picked up two shidos, he also didn't allow his opponent to attack and they both ended up one shido away from a loss and went in to golden score. Incredibly, this was a double elimination as both athletes were issued a third, the second time in this world championships. As the Dutch team only needed one more point to win, it was up to Guusje STEENHUIS and she didn't disappoint, an o soto gari leading straight in to osae komi, taking her second world bronze in Doha.  
#JudoWorlds
Author: Thea Cowen
---