It probably comes as little surprise that the host nation, Georgia, managed to finish in third place in the medal table during the Gori Cadet European Cup. Whilst there were well known names from other countries, namely that of Türkiye and even India, the Georgian cadets are relatively fresh.
As it stands, the hosts took four gold, four silver and eight bronze medals and worth noting as the women continue to develop, three of those bronze were earned by the female newcomers.
The attention continues to be drawn to the -63kg category, and taking yet another gold medal is the current cadet European and world champion, Sinem ORUC (TUR). She took on the -57kg cadet world champion Linthoi CHANAMBAM (IND) who has left her previous weight category now and continues to prove herself despite the weight change.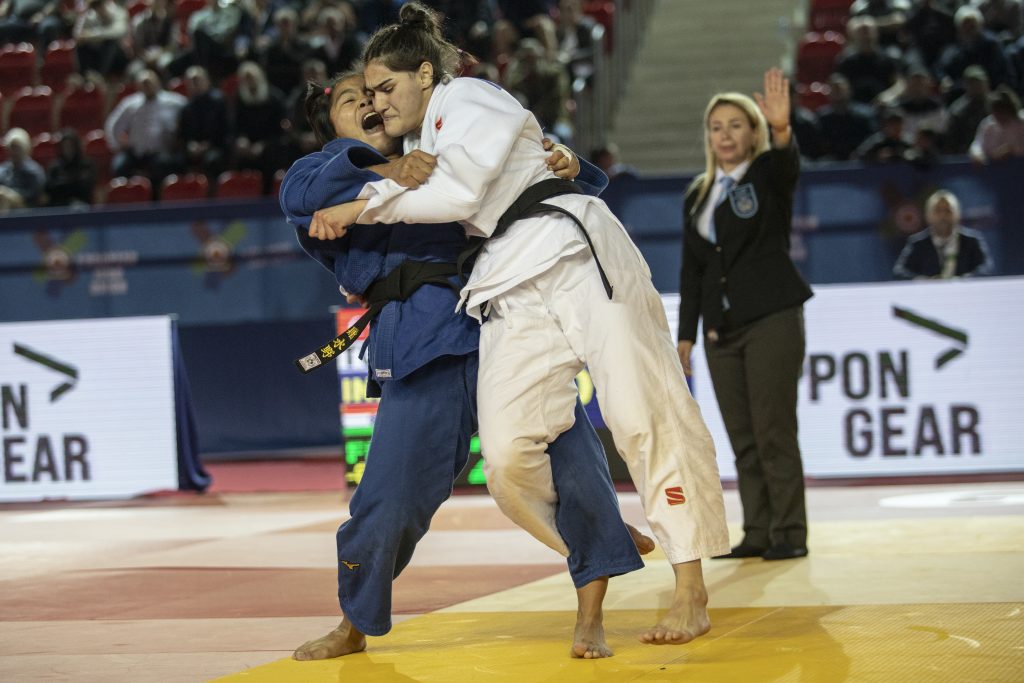 Kazakhstan managed to equal Türkiye with five gold medals each but the Asian nation managed to finish on top with another five silver and an impressive 11 bronze. All in all the tournament was a great success and one for the books as it happens in this strong judo nation, falling in line with the goals of the federation to improve their grassroots opportunities.
Find the full results here along with the gallery from the exciting weekend of judo.
Judoka
Author: Thea Cowen
---