Anyone who is at least a little more seriously involved in sports will know that Georgia is synonymous with physically demanding sports, of course in addition to various forms of traditional wrestling styles that are still nurtured in the country, rugby, weightlifting and of course judo are the most present. After Gori hosted the Champions League last Saturday, thanks to the Georgian Judo Federation, we took the opportunity to scratch that very small part above the surface, in order to see what exactly is happening behind the "closed doors" of all those great results.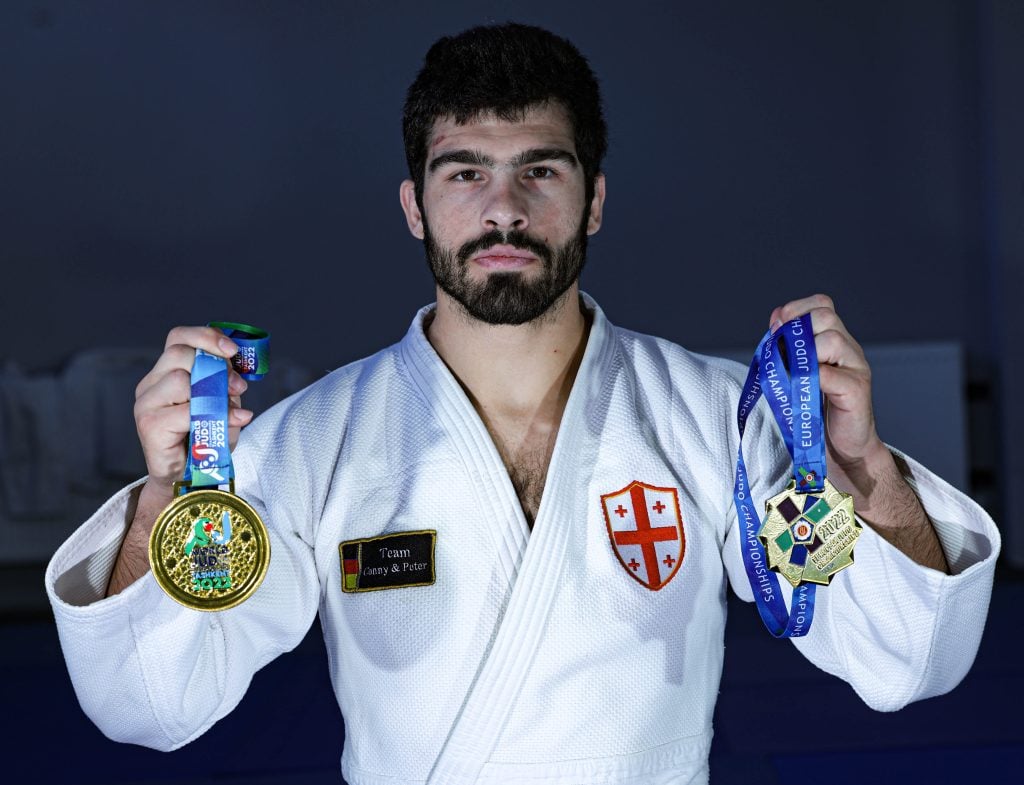 On Sunday morning, we were headed to Bakuriani, a tourist place located in the central part of Georgia, about 168 km from Tbilisi, or to be precise, a 2.5-hour drive by car. A place that takes your breath away, 1700m above sea level, a superbly equipped ski resort used by many athletes, including Georgian judokas who say there is no better place for physical preparation than here. We came here with the aim of filming a documentary "Meet the Champions" series with the new World Champion Tato GRIGALAHSVILI (-81kg). Upon arrival, we didn't even find stepped inside of hotel and already in front of us was already Lasha BEKAURI, the current Olympic winner in the -90kg category. Unfortunately, the meeting was quite short, because BEKAURI was already on his way to the IJF Grand Slam, which is being held in Tokyo this weekend.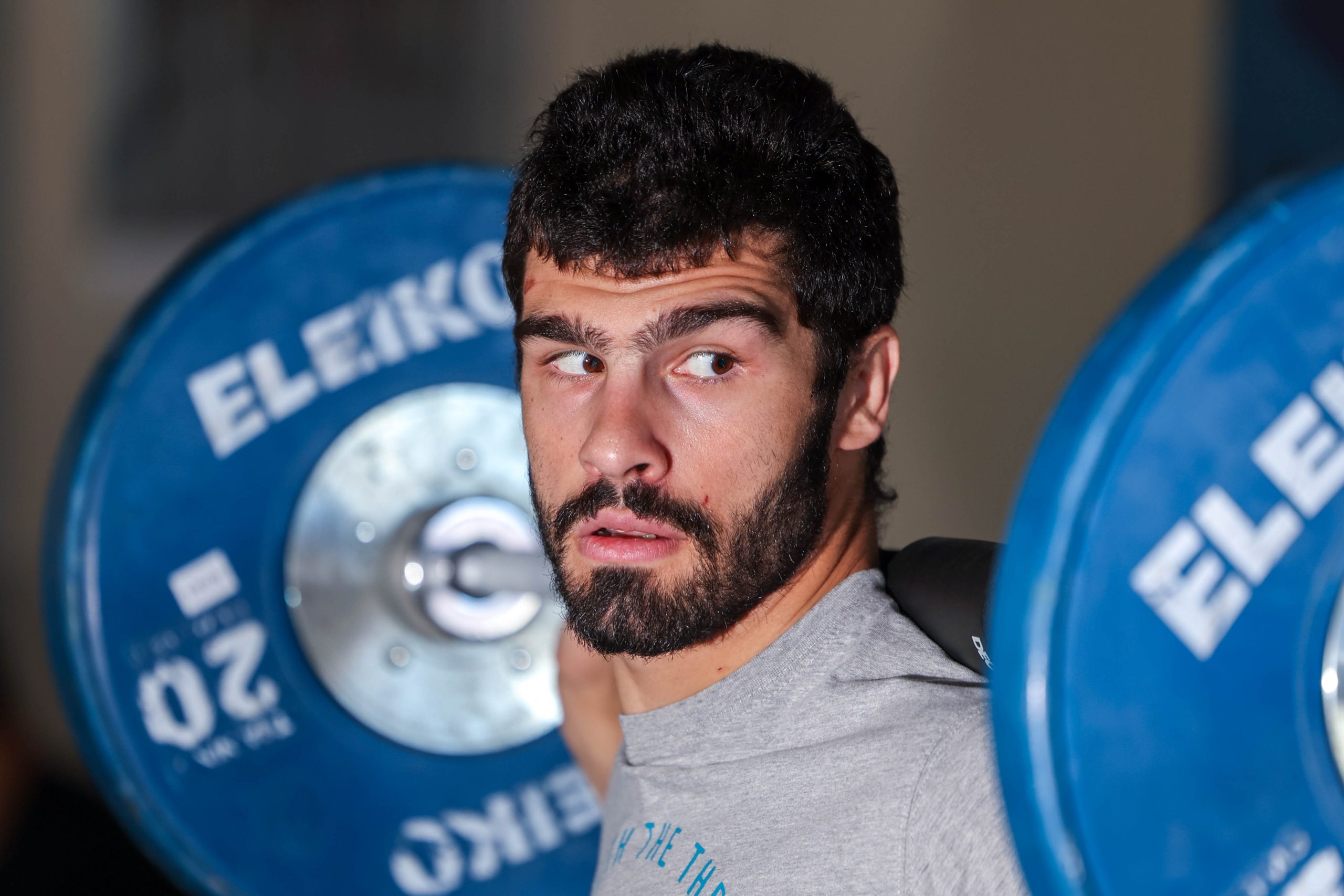 Tato GRIGALASHVILI " style="width:100%;height:auto"/>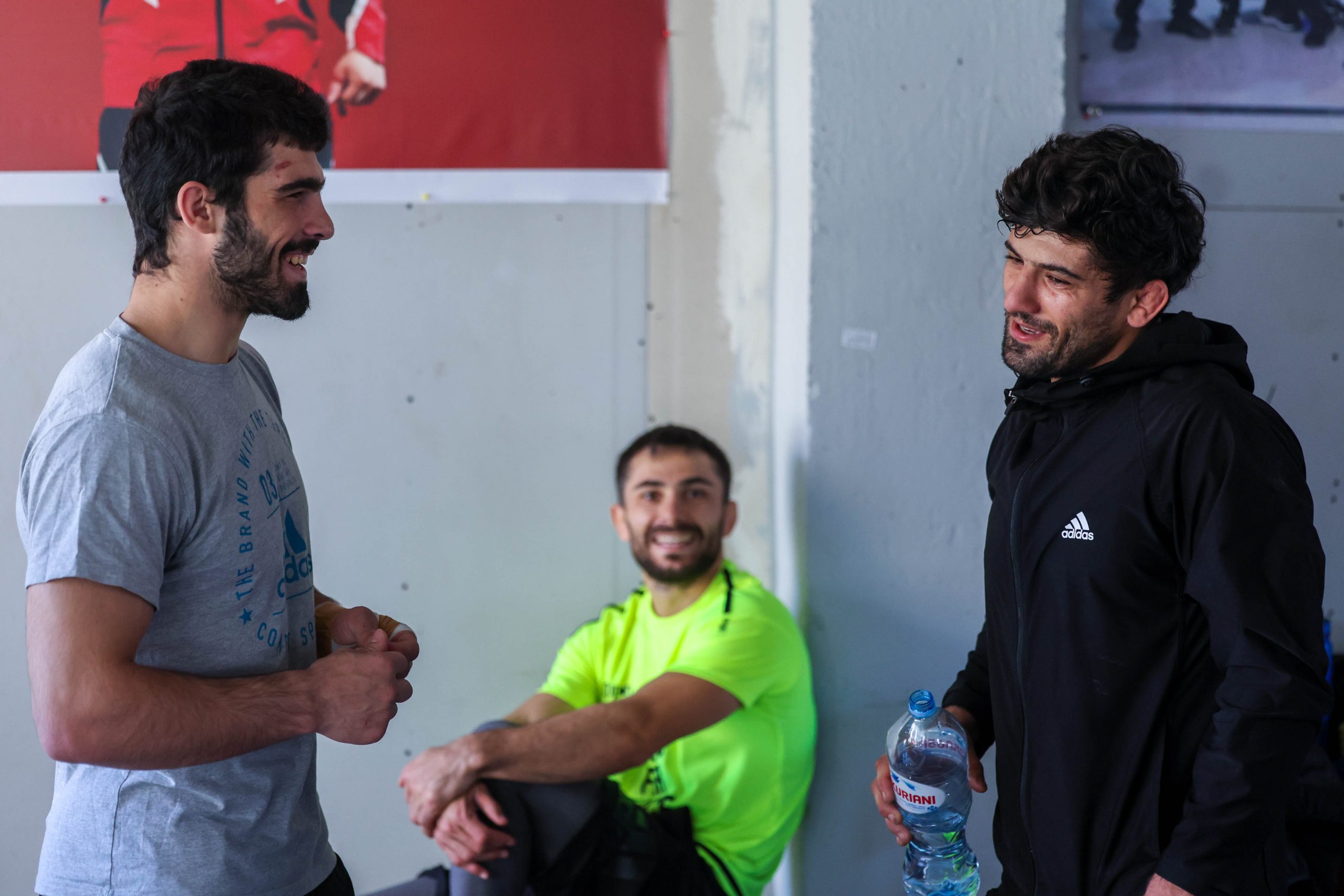 Tato GRIGALASHVILI ,
Vazha MARGVELASHVILI
,
Lasha SHAVDATUASHVILI
" style="width:100%;height:auto"/>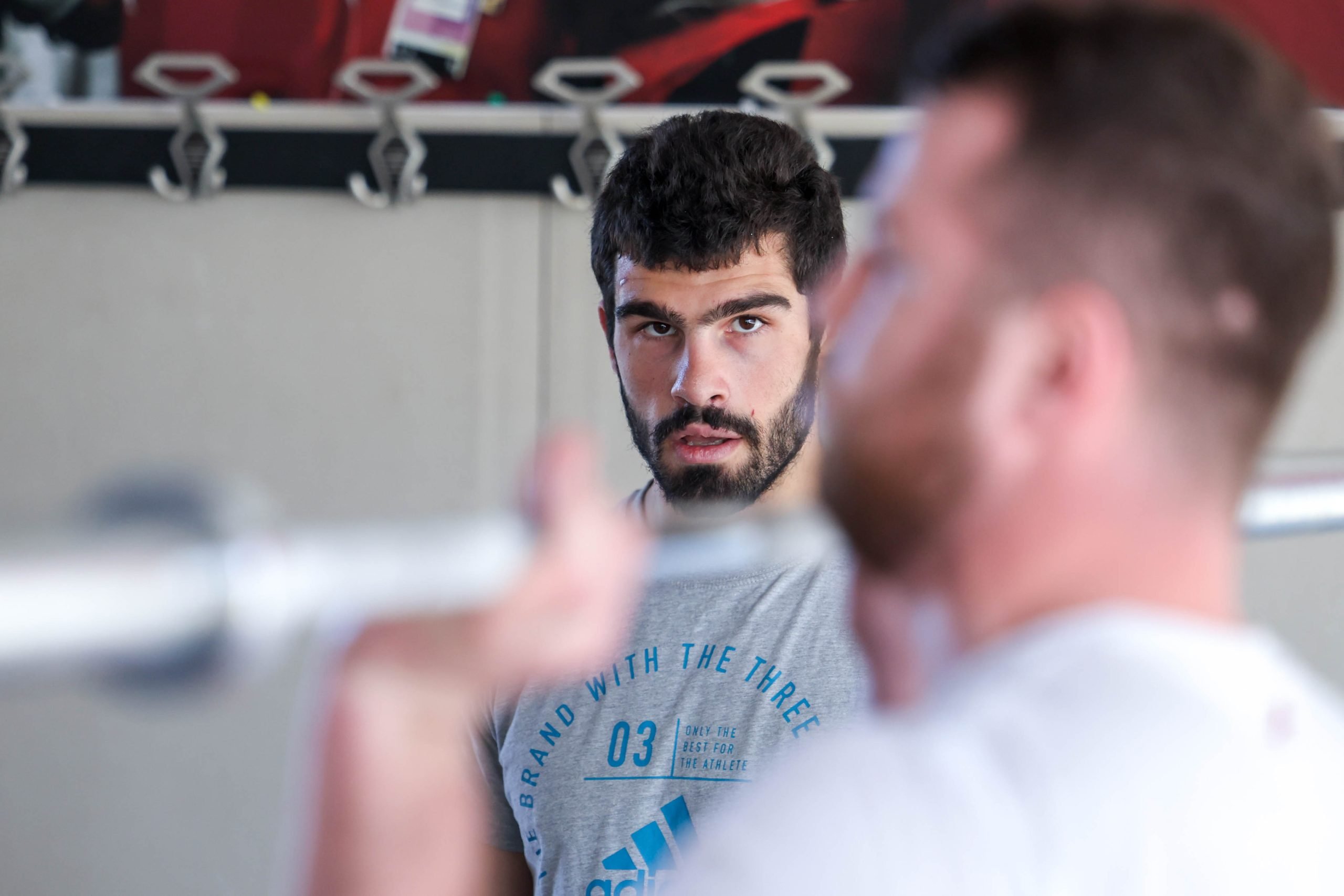 Tato GRIGALASHVILI " style="width:100%;height:auto"/>
Already during our first recording, we noticed that these are people who are committed to into the last detail. The morning part was reserved for the interview, after which there was a photo-shooting, and not long after that, the first contestants started to fill up the hall. After they had done their kilometer long "warm up" running routes, it was time for physical preparation training or as laymen would say it was time for the gym. Twelve work stations, a bunch of weights and Olympic lifting bars, but never again such a relaxed atmosphere in one place where all tasks are taken extremely seriously and realized with exceptional quality. Somewhere in the background, a small loudspeaker plays a popular Georgian hit, while the gym mostly echoes the loud sound of weights from the athletes' faces, as people say, can be read as "blood, tears, sweat", but it is a well-known formula of every true champion.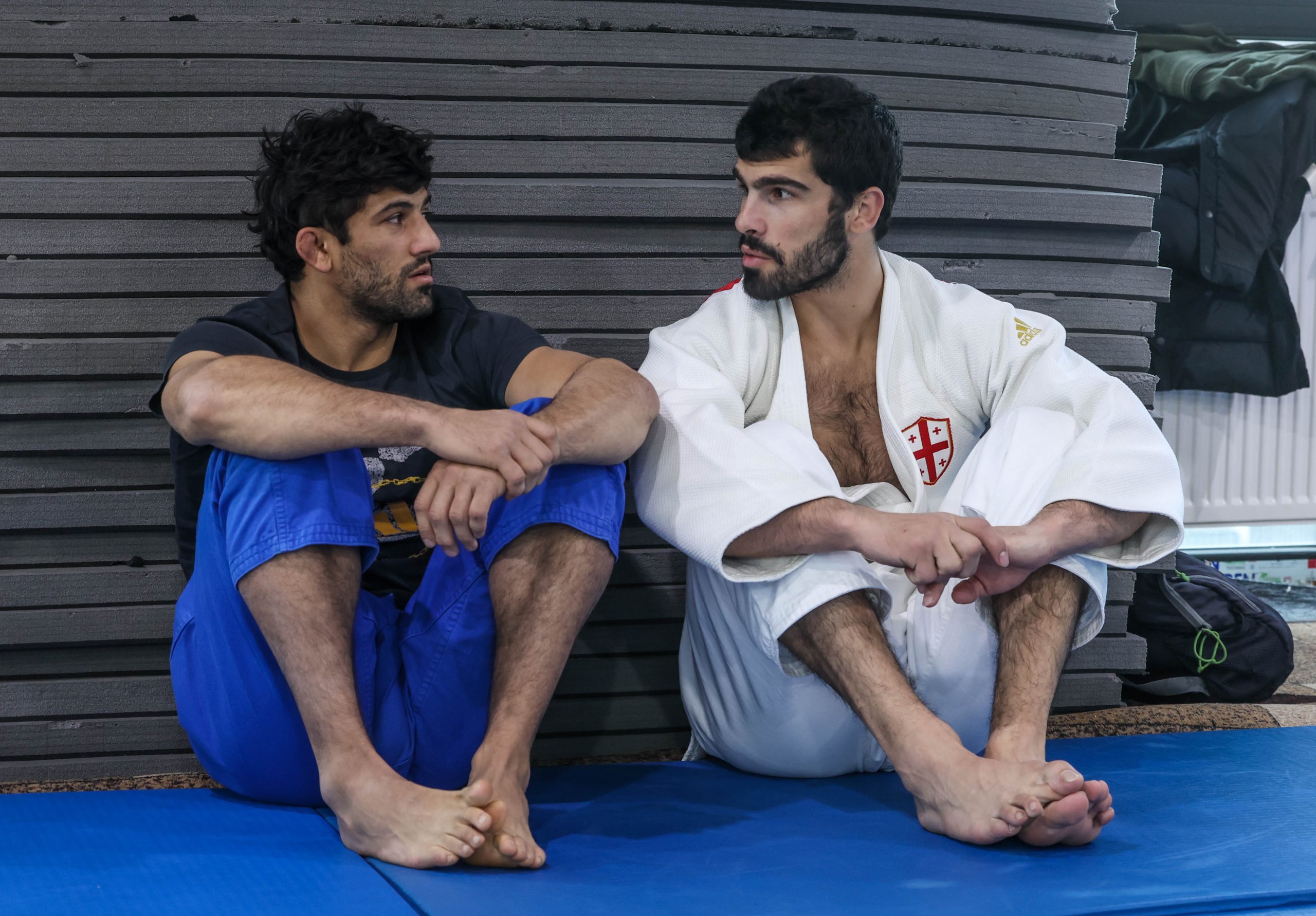 Lasha SHAVDATUASHVILI,
Tato GRIGALASHVILI
" style="width:100%;height:auto"/>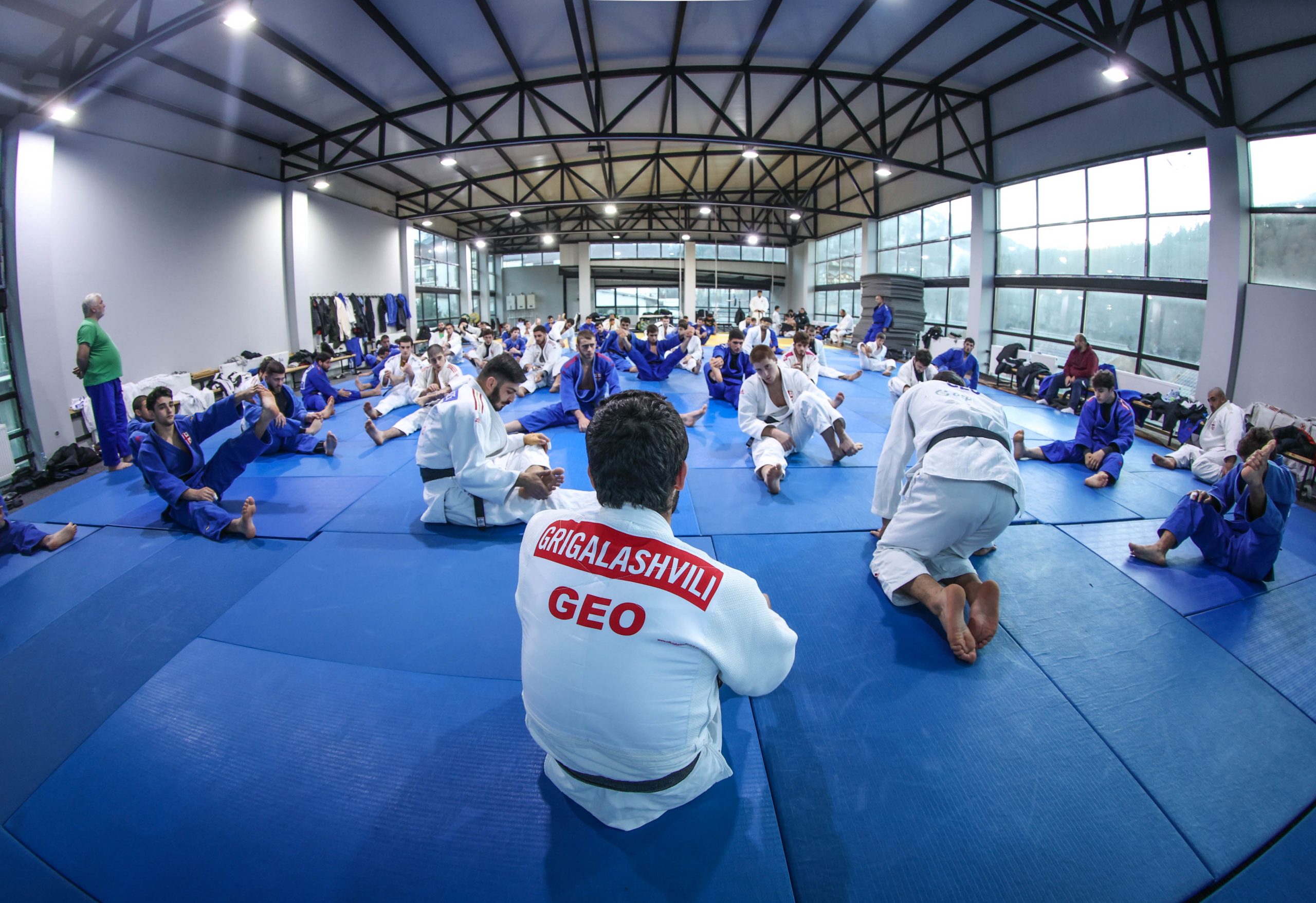 Lasha SHAVDATUASHVILI" style="width:100%;height:auto"/>
A large group of cadets and juniors train together with seniors, in order to learn something from the best. We didn't even have time to prepare this article, at least a little processing of photos or morning videos, and already that large group of people led by Tato GRIGALASHVILI, Lasha SHAVDATUASHVILI, Vazha MARGVELASHVILI and Ilia SULAMANIDZE are preparing for the afternoon training that was scheduled at 5:00 p.m. So many big names, Olympic and World medalists in one place, where the quote "all for one, one for all" can be applied exactly thanks to coach Lasha GUJEJIANI and his professional coaching team who work tirelessly on the plan and program for their competitors. Speaking of which, it would be such a SHIDO for us if we didn't get to talk a little with coach Gujejiani, from whom we learned something ourselves. Considering the previous results with his competitors, we immediately started with the most important question, "What does it take to be a champion?".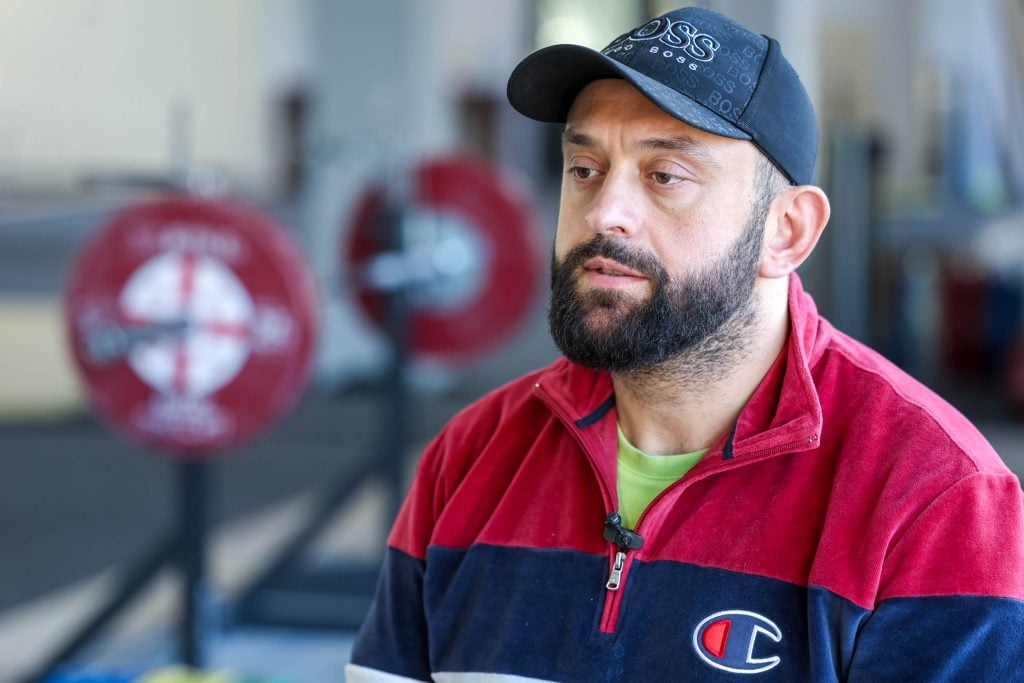 Well someone will say it's quite simple, there is no success without hard work, but more important is that you like and love what you do. If not, then everything what you do it's worthless. It gets easier when you win gold medal or make any good results or progress. This keeps you motivated, wanting more while you are in same time enjoying it.
We could see this morning that almost whole team is training together, how important is to combine cadets and juniors with seniors at training?
The answer is quite easy, seniors are real role models for younger generations in the national team. When next to you is standing Olympic or World Champion, you know that you are on the right place and in kind of way you get more energy to in order to achieve the same results.
How many hours athletes train daily?
During TC we are having three trainings per day, morning, afternoon and evening and this can be six or seven hours of training per day.
Who is your favorite judoka?
What I like to see in judoka is tachi-waza, ne-waza and tactical preparation. Doesn't matter if you are gold medalist or not. I love complete fighters, in this moment my favorite judoka is Tato GRIGALAHSVILI who has all of the above mentioned. Last but not least, I don't say this just because you are filming "Meet the Champions", Tato is the most complete fighter and his time is coming.
We have convinced ourselves that this is a place where individuals do not stop when the stopwatch alarm sounds, but when the coach says so. That's a wrap, time in Georgia was precious. Quality time with coaches and athletes, learning some about their culture and of course filming with Tato. Coming up soon…
Judoka
Author: Mario Krvavac
---