It was already a surprise that number one seeds and defending champions of the European mixed team title, France, were knocked out of the running for the gold medal, but in the contest for bronze, the number three seed, Netherlands, were not intimidated and were not leaving without the medal today.
Only Sarah Leonie CYSIQUE managed a win for the French team but the match was very much dominated by the Dutch athletes which lead them to a medal position and 4-1 win.
Next up were Italy and Portugal, the former were the initial ones to topple the French and came extremely close to a place in the final, drawing with Georgia in their semi final contest. Portugal may not have had the strongest line up but their fighting spirit brought them to a medal contest. Unfortunately for the younger team of Portugal, they didn't manage a win, Italy instead demonstrated their high level today winning 4-0.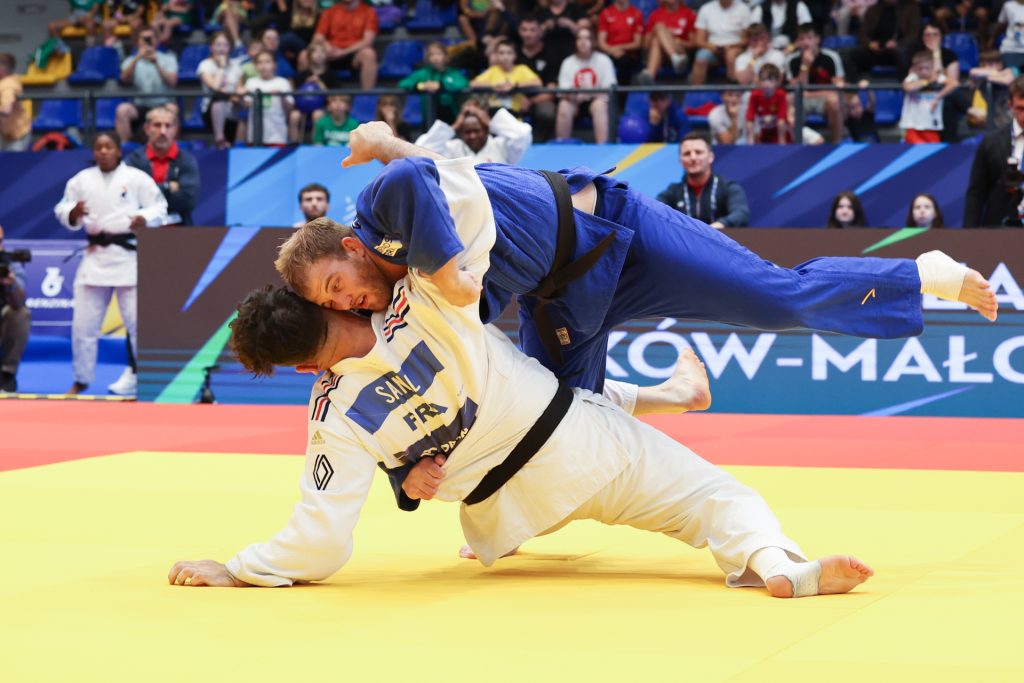 On to the main event. Georgia vs Germany.
In the 2019 European Mixed Team Championships, Georgia stole the show defeating the Netherlands for the gold medal, the pressure was on to win today, especially given the Olympic calibre of their squad.
Team leader today, Guram TUSHISHVILI took Georgia's first win against Erik ABRAMOV, holding his opponent in osae komi and giving his team that initial boost and hope for a title. Next up were the -57kg women, Eteri LIPARTELIANI (GEO) and Seija BALLHAUS (GER).
Liparteliani, attacked and drove with an o uchi gari but was almost countered as she had been earlier today, fortunately on this occasion she had more control and scored waza ari, not long after, a second was awarded putting Georgia 2:0. The third consecutive win for team Georgia came from Lasha SHAVDATUASHVILI who countered a weak attack from youngster Jano RUEBO, but it wasn't such a straight forward contest for the former Olympic champion and he thanked his opponent for a worthy contest.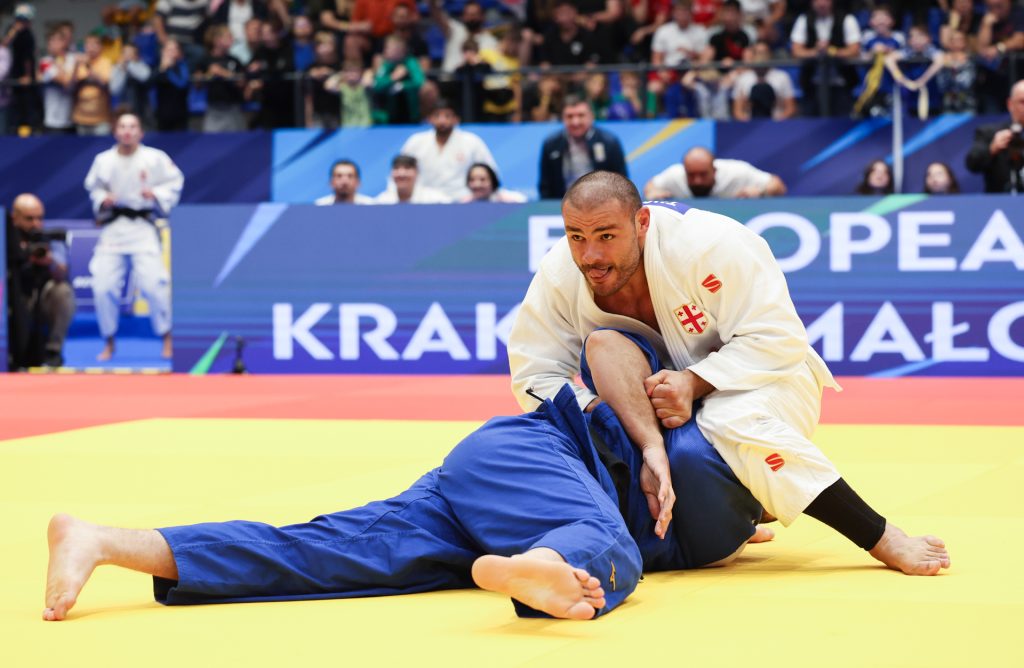 It could have been a 4-0 sweep, and Eter ASKILASHVILI came very close in the -70kg but in golden score Miriam BUTKEREIT (GER) stole it with a narrow waza ari score, bringing her team a slither of hope. That being said, next up was the Olympic champion, Lasha BEKAURI who received quite the welcome in the arena today for this match point. Bekauri feigned a forward attack before switching direction, throwing with o soto and scoring waza ari, forcing Martin MATIJASS to chase him down and work hard in ne waza on the shime waza, with which he came dangerously close to a submission.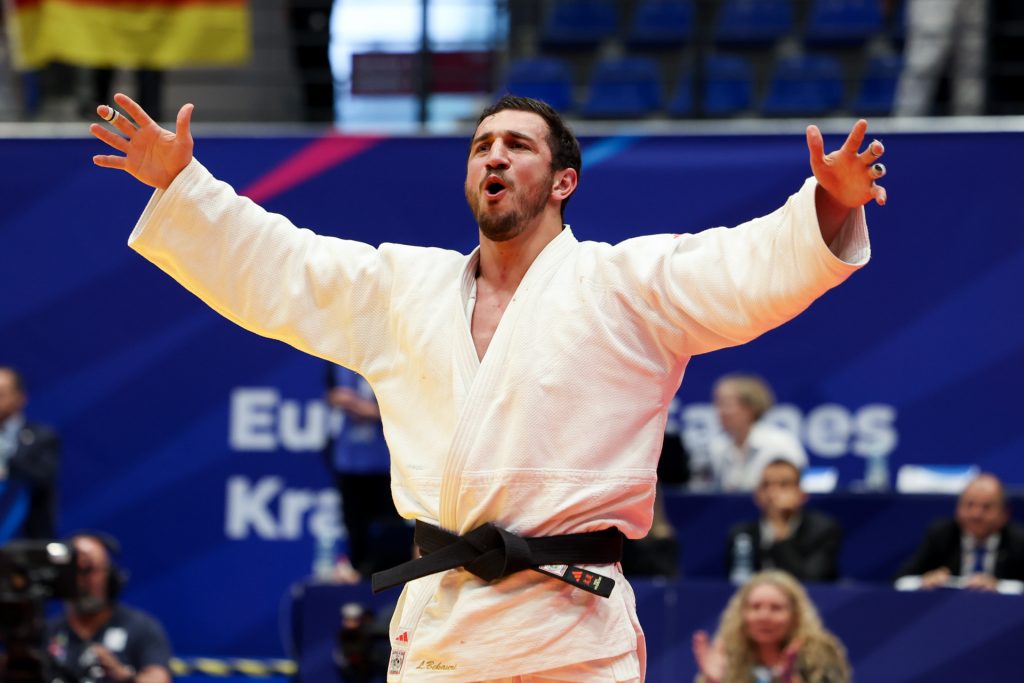 Bekauri was ecstatic with this gold medal and happy he could be the last one to help win the title.

The win for me was great, it is the first time my team have won the European Games, we did everything to win here, everything for our team, coaches, country. It was close in the final, but you know, I'm a warrior. I think I can do everything, I think I can always win and everyone else knows this too!
President of the Georgian Judo Federation, Giorgi ATABEGASHVILI was proud of his team,
The team competition is very important for us, it is a very different motivation. We have a great team spirit, two months ago in Doha we took the bronze medal so we only came to win the gold here today. We lost in the final of the first European Games and finally today we take the gold, and this is our 11th title, a great result for us. We have an Olympic champion, a silver medallist, and finally we have strong girls, what we were missing before. Now we can anything.
This was the fourth and final deciding win for the team of Georgia who once again have become the European Mixed Team Champions, earning double the metal with the European Games success.
Judoka
Author: Thea Cowen
---