In the opening rounds of the Mixed Teams event, Georgia and Hungary defeated opponents France and Romania 4-2 to take semi final positions. It wasn't such an easy feat for teams Turkey, Russia, Austria and Germany.
All four teams had won three contests each and were sent to a decider which is revealed on the big screen in the arena. First up in the golden score opportunity was Peter THOMAS (GER) and Samuel GASSNER (AUT). Thomas had won their previous exchange but the pressure was too great and determination from Gassner too strong that the win eventually went to Austria. In the exact same style, the -57kg category was drawn for Russia vs Turkey, with Vita MAIDANIK (RUS) determined to right her previous wrong and defeat Hasret BOZKURT to take her team in to the semi final.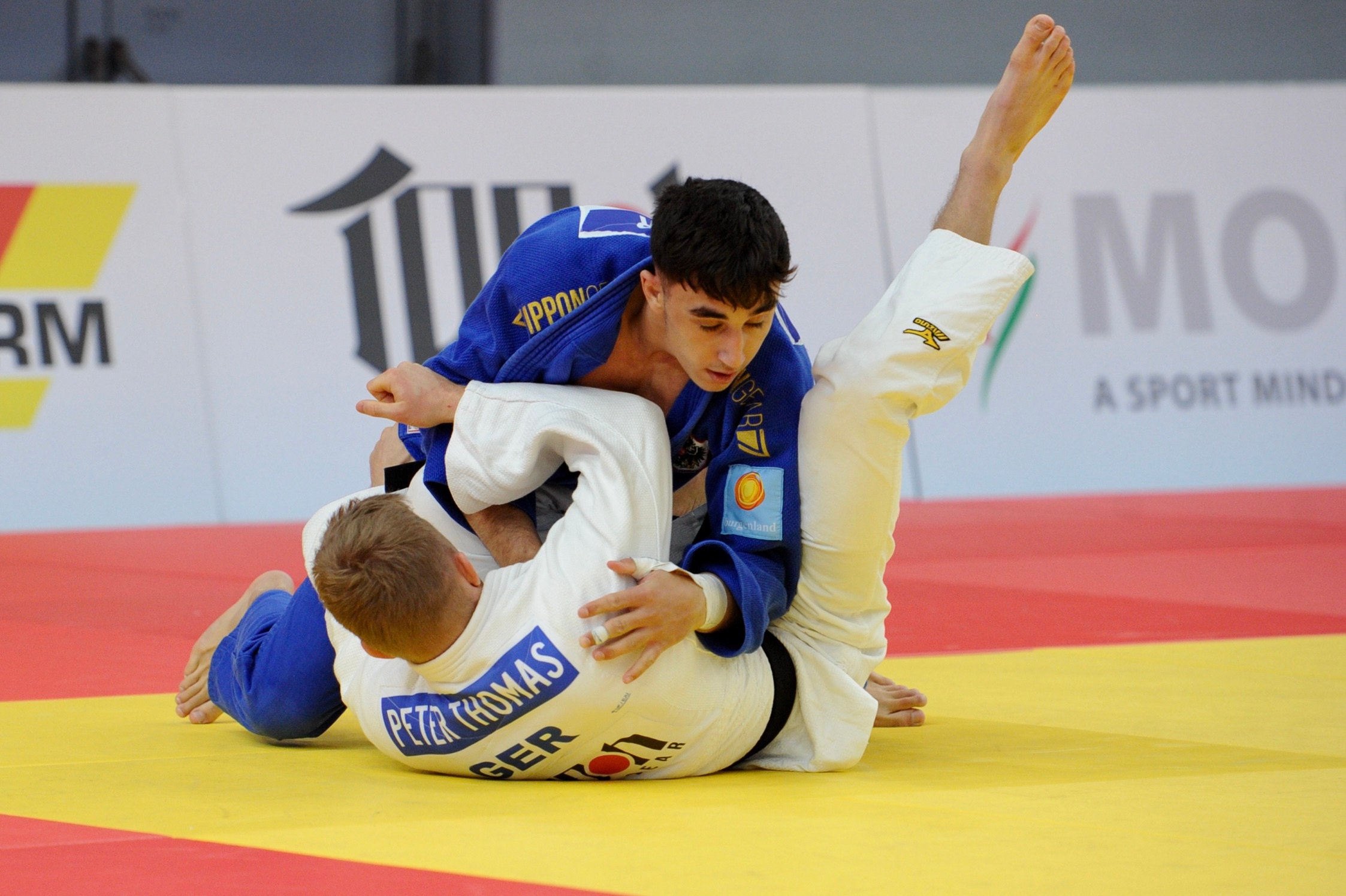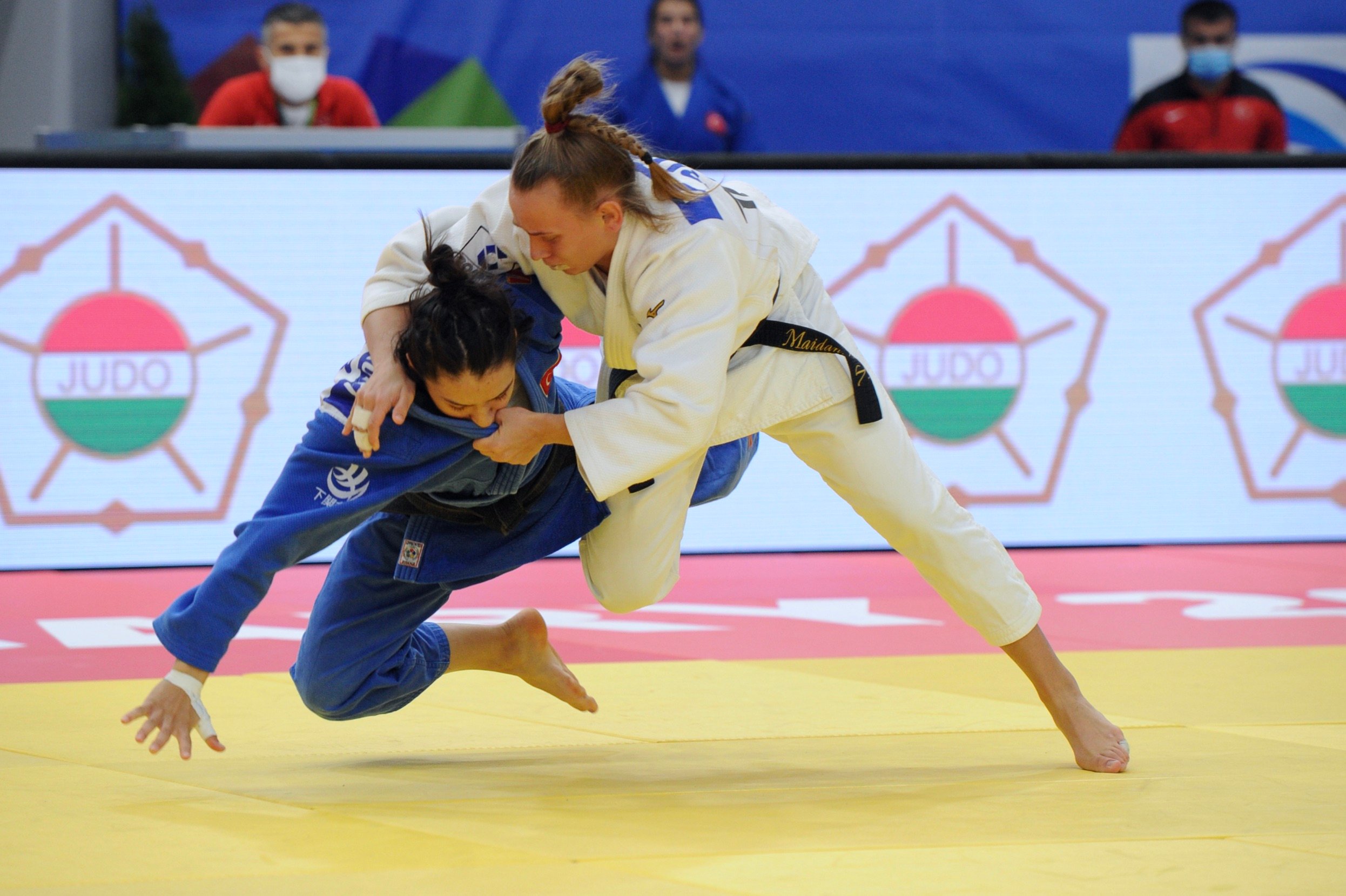 Following these opening rounds, we went straight in to the repechage contests where France and Germany were successful and were through to compete for bronze.
The first semi final was between Georgia and Hungary and ended 3-3 which of course meant another random draw. As the -73kg was drawn, both teams rallied hard around their athletes; Luka KAPANADZE (GEO) and SZEREDAS Botond (HUN). It was a close contest with both almost scoring on multiple occasions but it in the end it was an inescapable ippon from Kapanadze that put his team in the final.
On the other side of the draw, Austria took on Russia. This was a more straight forward affair despite the big effort from Austria, Mansur LORSANOV was able to take the fourth win for his team to go through and meet Georgia in the final.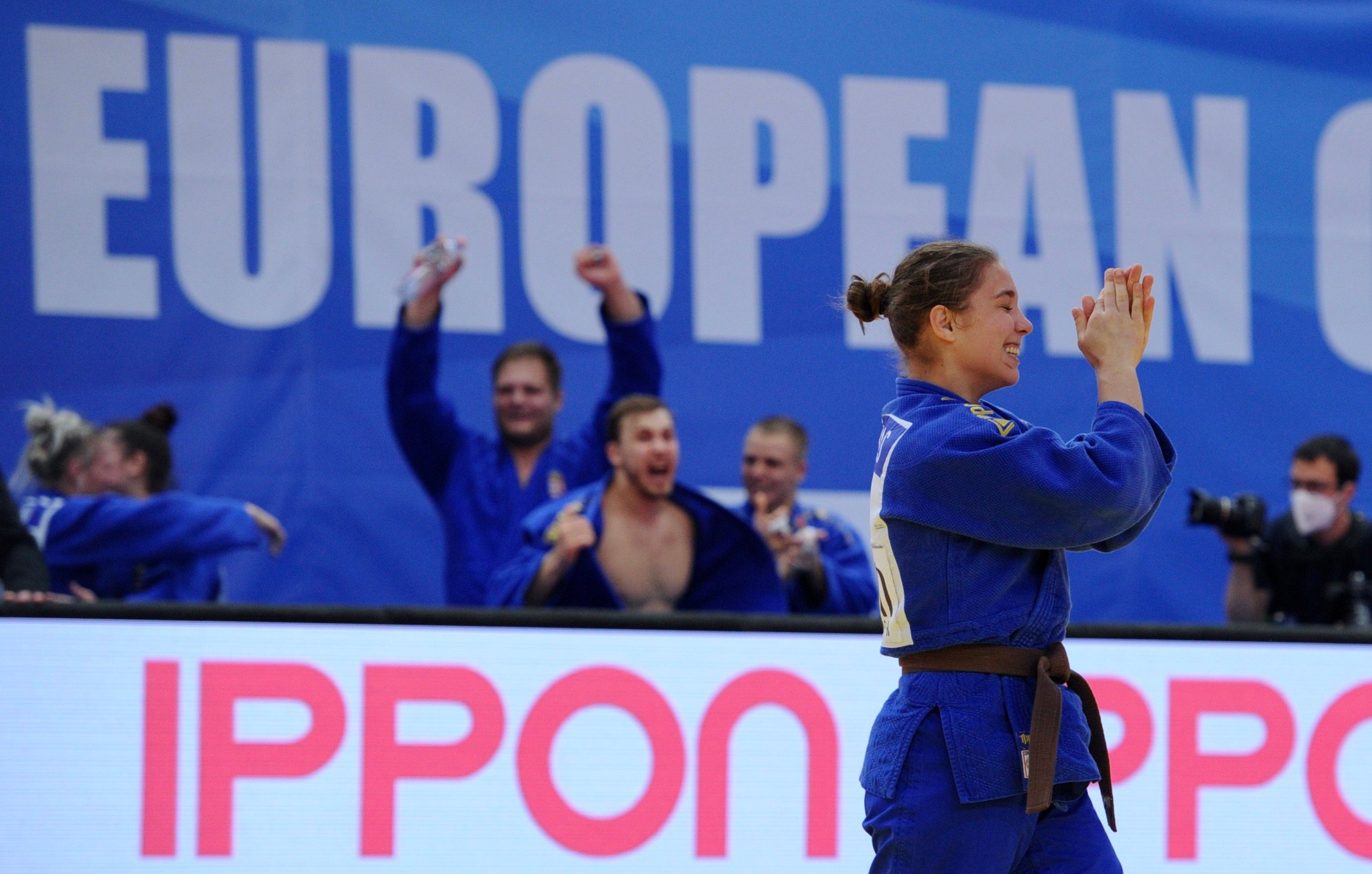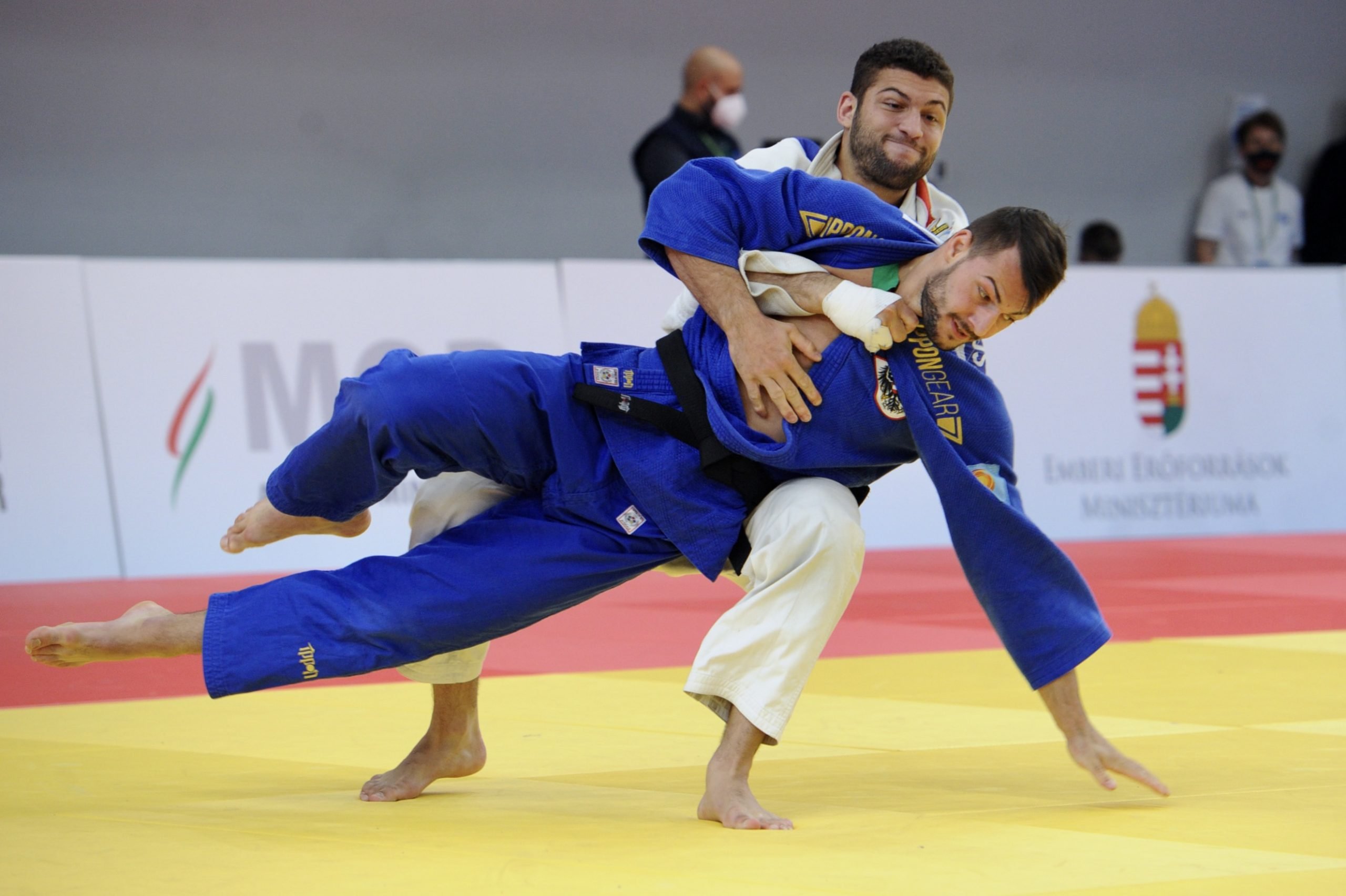 The bronze medal contests were exhilarating, though France were able to pick up their four wins to take the medal relatively quickly, it was a different scenario for Germany against Hungary. A 3-3 result delivered the agony of awaiting the random draw. It was drawn up, -70kg. OZBAS Szofi (-63kg) for Hungary and Seija BALLHAUS (-57kg) for Germany went head to head yet again. Only 20 seconds in, Ozbas stole the show and the team as well as spectators erupted, a great way to finish up their time here in the capital.
The pressure continued for Eteri LIPARTELIANI (GEO) but unlike her individual attempt at the U23 title, she managed to pull herself back up to help her team, and in the final won her contest in the final attempt for gold. The initial 1-0 lead was thwarted as wins came from Armen AGAIAN and Dina GIZATULINA of Russia. Current junior European champion Nika KHARAZISHVILI managed to even the score and then we went in to the +70kg women's bout.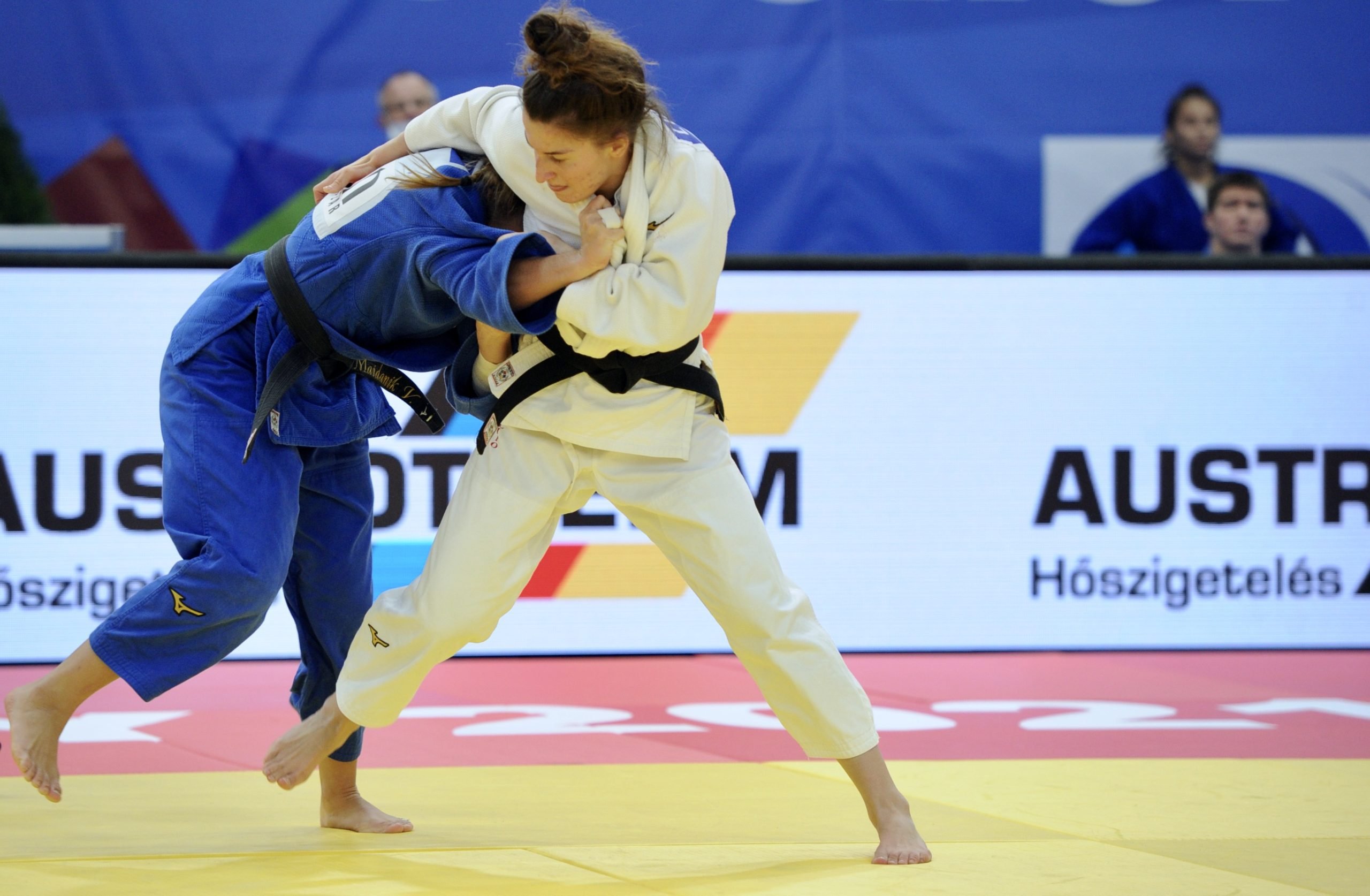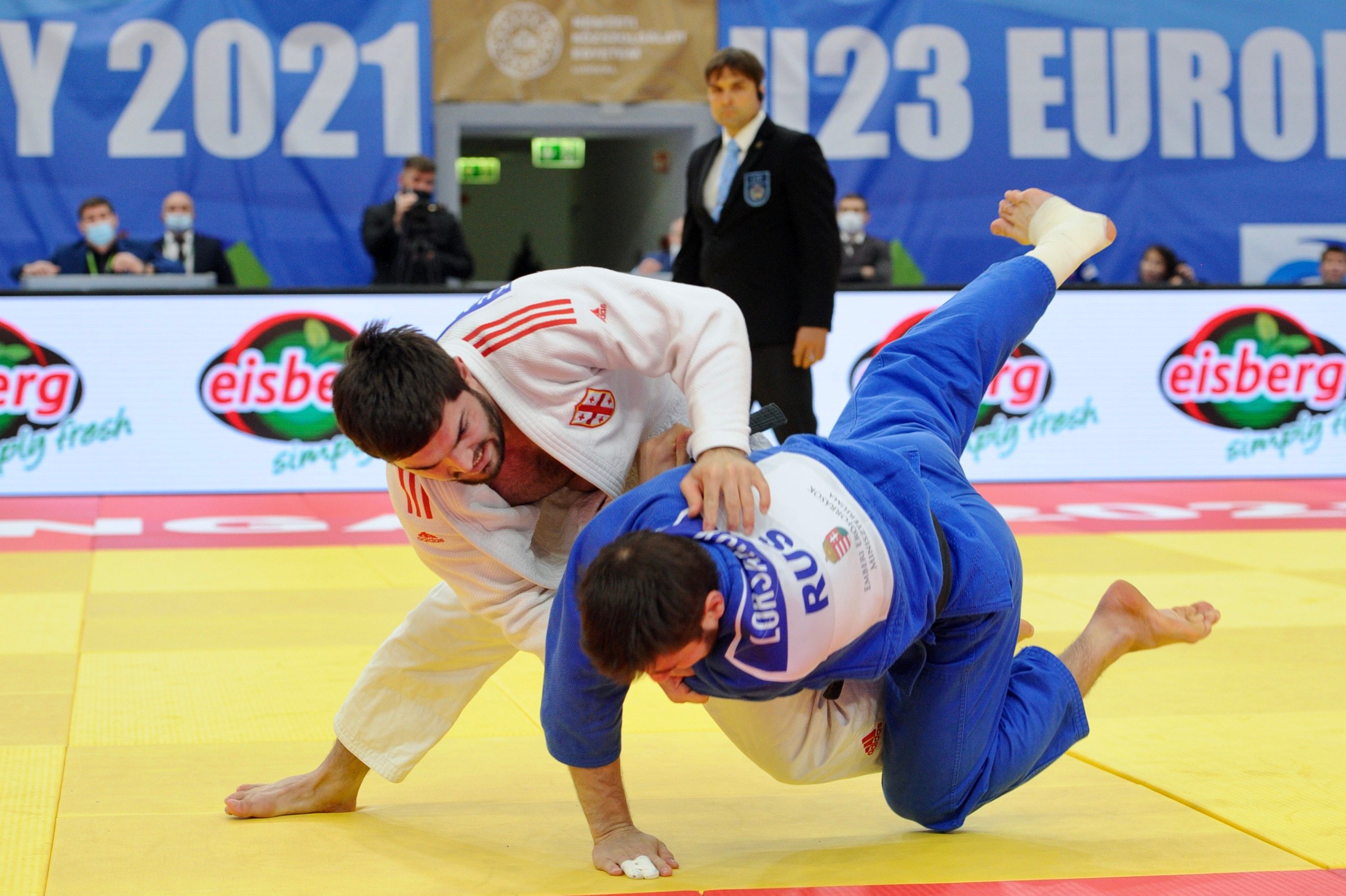 Both Sophio SOMKHISHVILI (GEO) and Daria VLADIMOROVA (RUS) had similar styles and tactics which resulted in two shidos a piece in golden score, unfortunately it was decided on penalties as both kept fighting until the very end but to no avail, another win for Georgia. It was then up to junior world champion Saba INANEISHVILI to defeat the U23 European champion, Valeriy ENDOVITSKIY to avoid the draw.
It was a bitter sweet day for Somkhishvili yesterday as she took the silver medal in the +78kg category, which only motivated her further to take the title for her team.
I was losing the final yesterday so I was really motivated to win this important fight for me my team and my country.
It was a proud day for Somkhishvili but even more so for the womens coach, Kakha Motsradze,
I am very happy for the team and also for Sophio. She was fighting until the end and never gave up. I've known her since she was a child. It is the first ever mixed team gold medal for Georgia and I am really proud.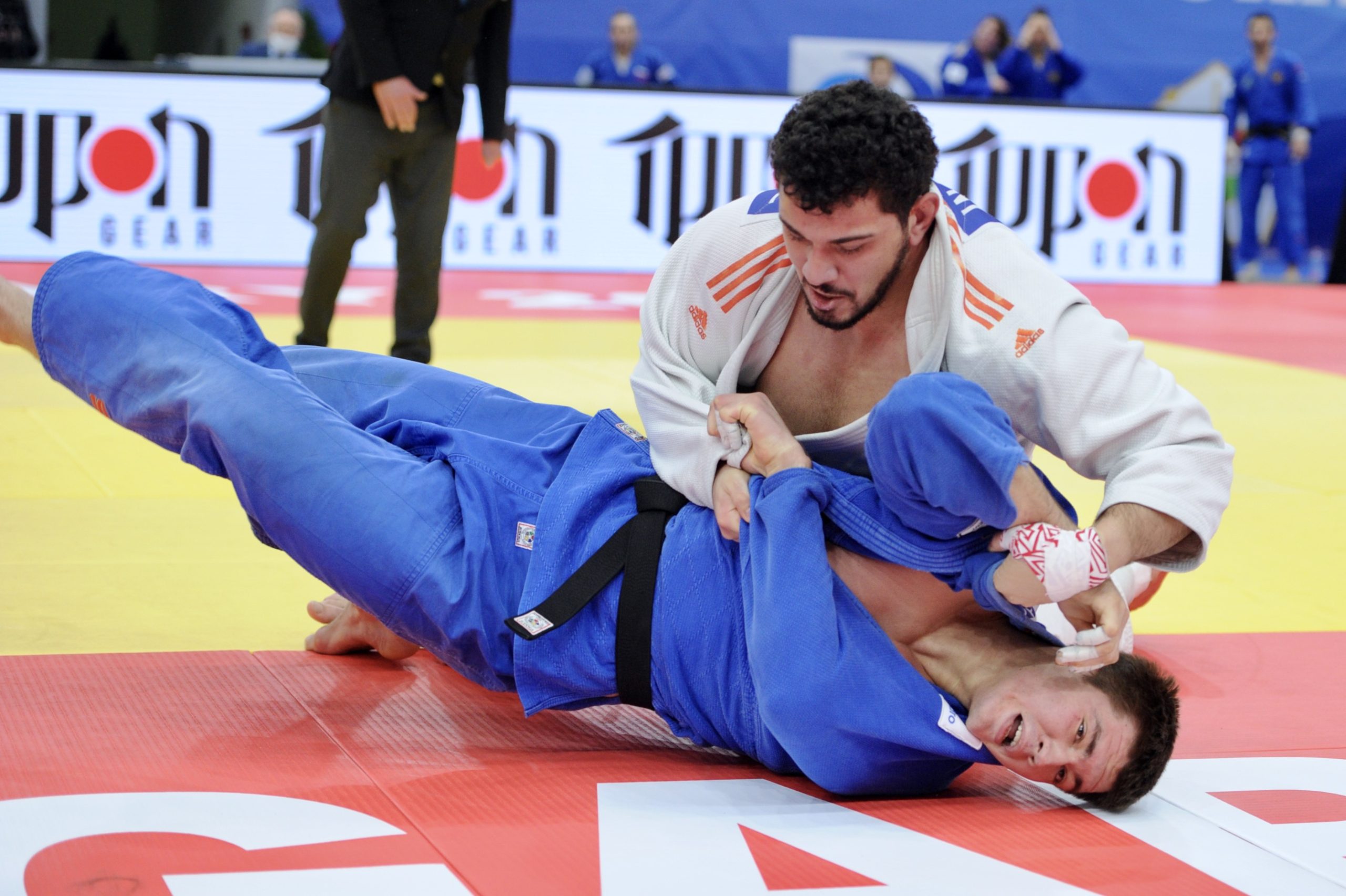 A waza ari score went on the board early for team Georgia, and a second counter by Inaneishvili gave Georgia the U23 European Mixed Team title in incredible fashion, and the first ever gold for their mixed team at any level.
Men's coach Levan ZHORZHOLIANI was very pleased with the teams performance,
It was my first tournament as an U23 Coach and we will come back with the gold medal. This is absolutely amazing. All athletes gave their best and the great team spirit that we have gave us the power to manage it.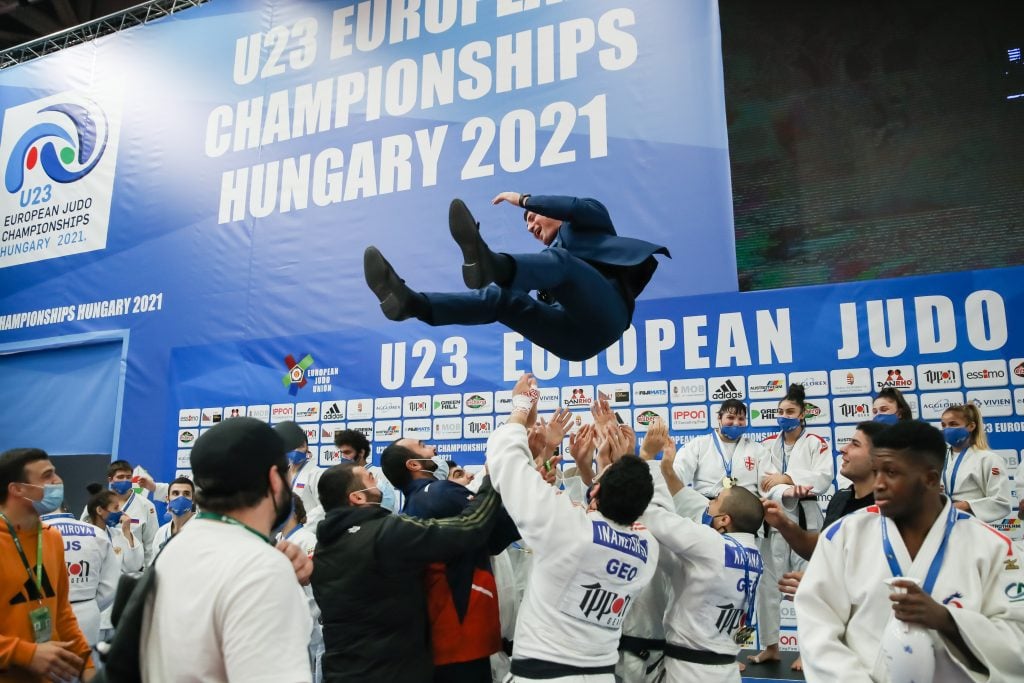 As always the whole day had a brilliant atmosphere and the teams were exciting to watch, all teams would have been deserving of a medal. A big congratulations to Team Georgia on their first ever Mixed Team title, Russia for their silver and taking the bronze, France and the hosts Hungary.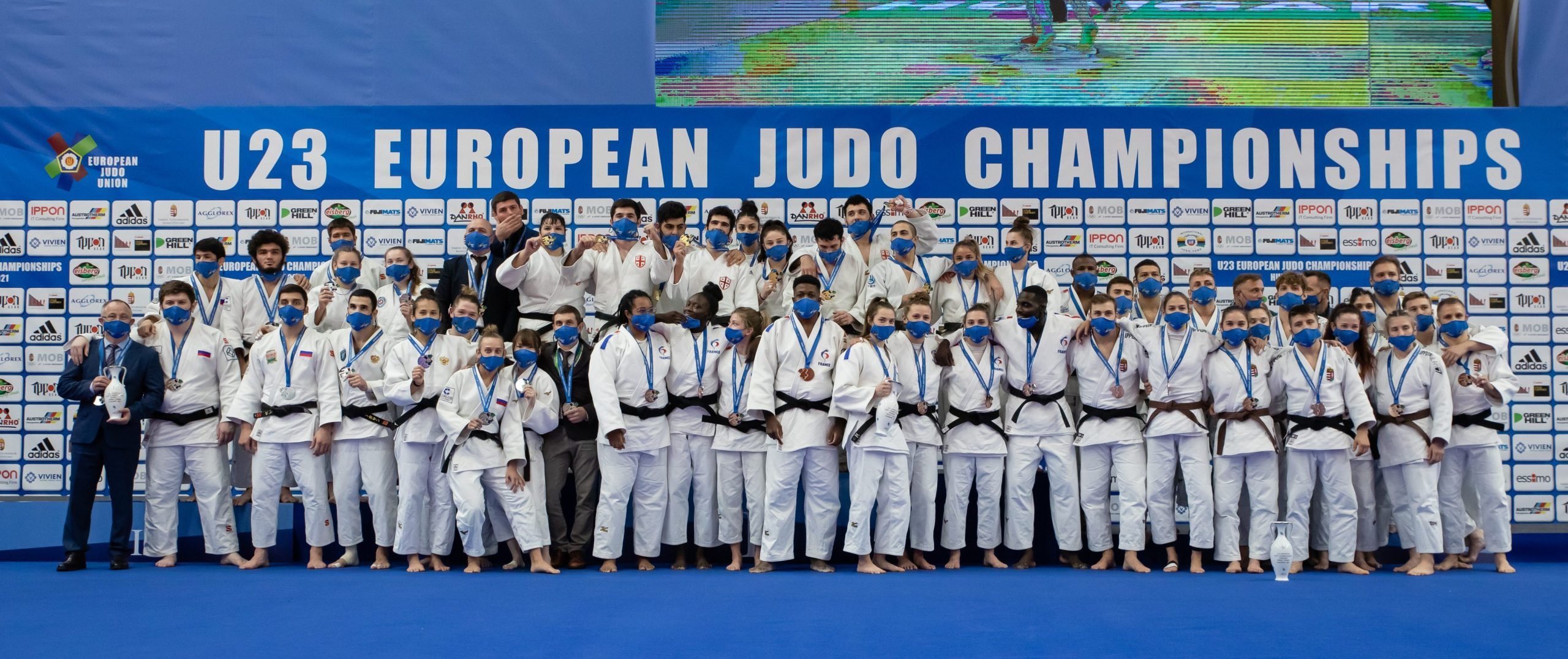 Judoka
Author: Thea Cowen
---