The third and final day of individual competition saw the crowds really come to life and create a sensational atmosphere with the teams right behind their competitors. Italy finished top of the medal table taking three more medals today including a gold in the +70kg from Erika SIMONETTA.

The players of the day were Ai TSUNODA ROUSTANT (ESP) in the -70kg category and Giga TATIASHVILI in the +90kg category.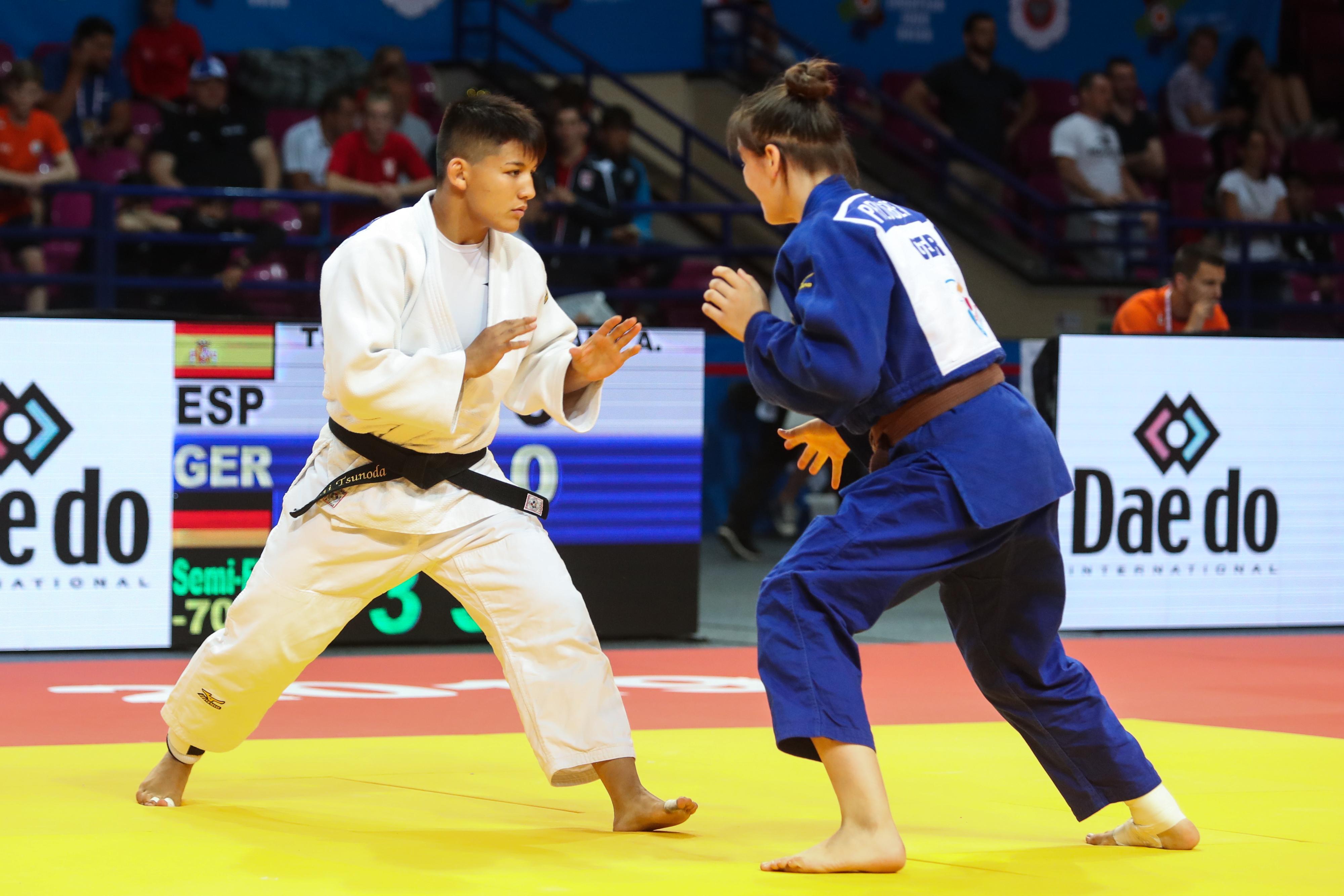 Many will recognise the name of Go TSUNODA as the national coach for Portugal and is now also known the father of the new Cadet European Champion, Ai. The young athlete who competes for Spain explained that having judoka parents can be a bit difficult for any athlete and of course there can be pressure but with success comes enjoyment of the sport and along with that, less pressure.

TSUNODA took the gold in the Tula Cadet European Cup as well as an incredible feat of gold medal in the Coimbra Junior event this year, showing her ever growing talents in the older categories. This is her first European Championships medal and she was very pleased with her final result against Una DOLGILEVICA (LAT).
I am very very happy about my medal, I don't know how else to say it right now. I was hoping I could be on top of the podium but I didn't know whether or not it would work out. Ive never fought against some of these girls before so I couldn't predict how the fights would go.

When I won the semi final I just thought to myself, I have my place in the final and now I absolutely must win the gold. The final was actually my first time performing a choke so this was a very nice surprise for me.
The next time we will see TSUNODA will be in the European Youth Olympic Festival in Baku where she will look to continue her gold medal roll.
In the men's heavyweight category, it was an all-Georgian final between Giga TATIASHVILI and Irakli DEMETRASHVILI. The pair have both achieved success this year, stepping on podiums in multiple Cadet European Cups so it was no surprise that they would be standing together once more, but to compete in the final against each other was never going to be nice.
Speaking to the eventual Champion, TATIASHVILI,
To take this medal is a great feeling, first of all, I was sure going in to the final that in any case, the Georgian anthem would be heard. That being said it was very hard, we are friends, best friends I should say and so it was very difficult.
Only last week, Guram TUSHISHVILI took the +100kg European Champion title Minsk during the European Games and now they have a new Cadet, the strength in their heavyweight classes is evident,
Georgia having such a strong history and reputation in the heavyweight divisions, it inspires me and is a great stimulus for me, because you know, they're standing behind me and giving me inspiration and strength to fight.
The current reigning Junior European Champion is Gela ZAALISHVILI in the open weight class, we will need to wait and see if the Georgian team will take this title once more to complete 2019.
Tomorrow we will see the exciting Mixed Teams event starting at 11am local time.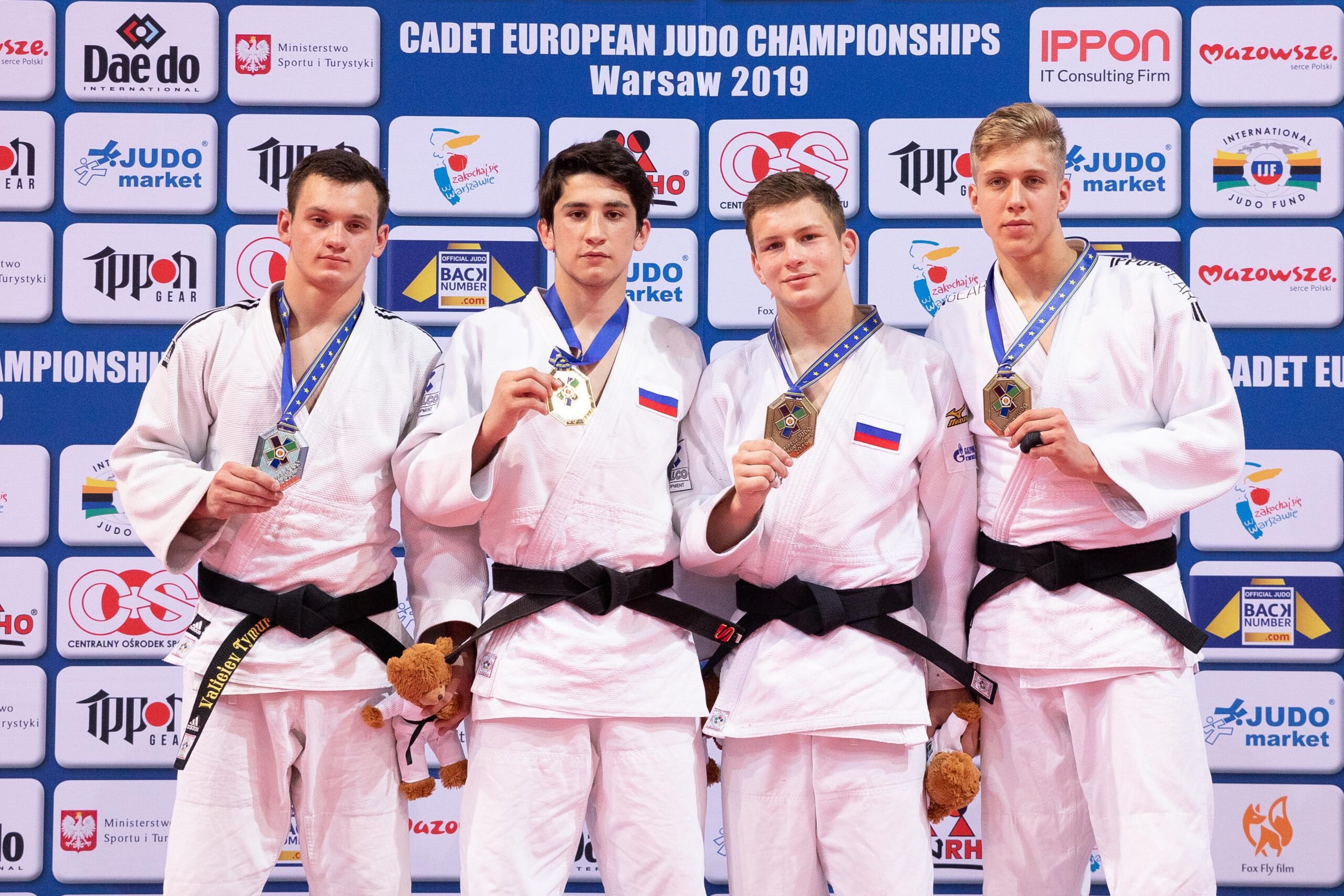 -81kg 1. EDILSULTANOV, Ikhvan (RUS) 2. VALIEIEV, Tymur (UKR) 3. AVDEEV, Mikhail (RUS)3. SAFRANY, Peter (HUN) – Rui Telmo Romão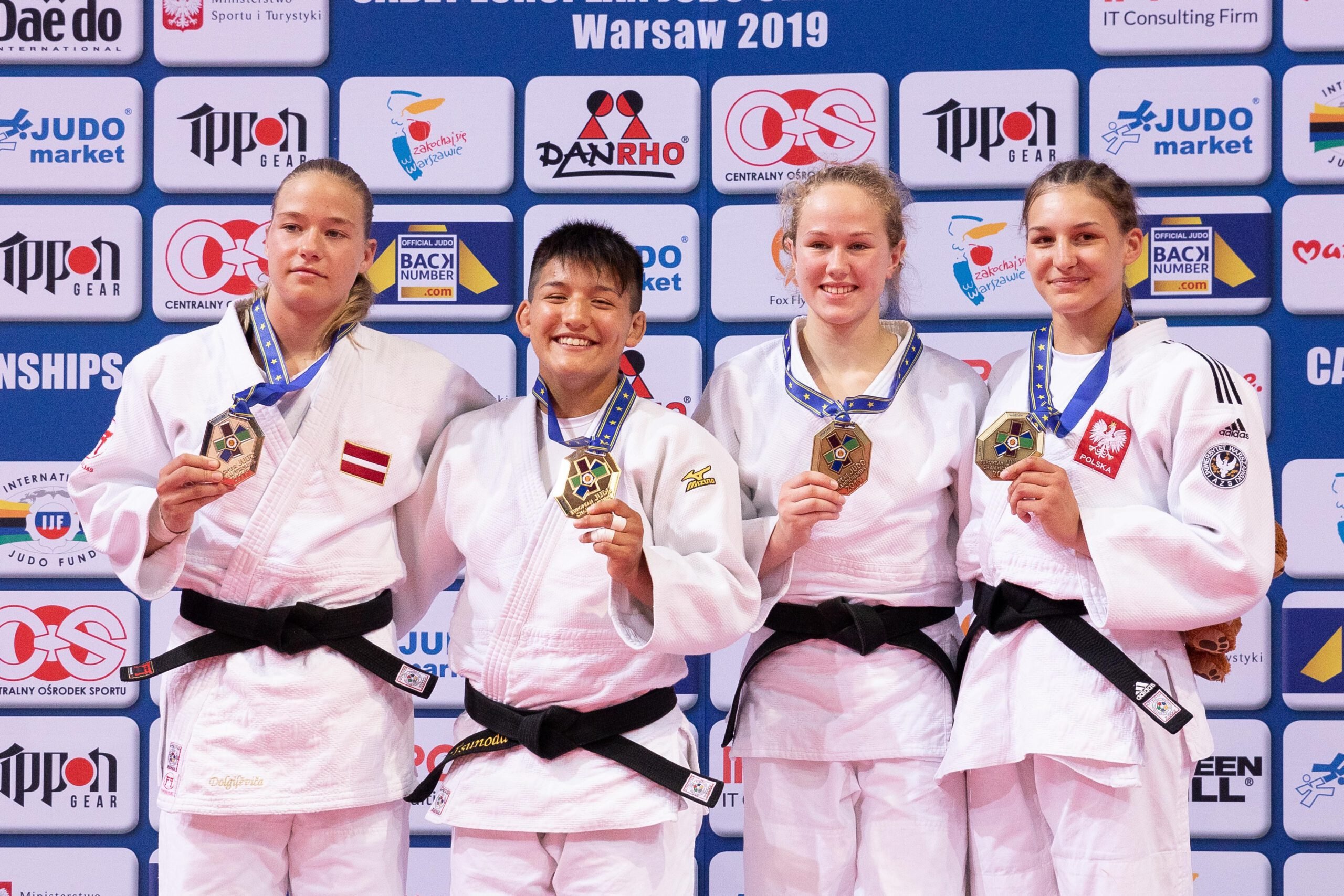 -70kg 1. TSUNODA ROUSTANT, Ai (ESP) 2. DOLGILEVICA, Una (LAT) 3. VAN HEEMST, Yael (NED) 3. SOBIERAJSKA, Katarzyna (POL) – Rui Telmo Romão
-90kg 1. LIVEZE, Kenny (FRA) 2. GUSEINOV, Dzhavad (RUS) 3. ACCOGLI, Daniele (ITA) 3. POLADISHVILI, Tornike (GEO) – Rui Telmo Romão
+70kg 1. SIMONETTI, Erica (ITA) 2. DIACENCO, Oxana (MDA) 3. TAVANO, Asya (ITA) 3. OZTURK, Hilal (TUR) – Rui Telmo Romão
+90kg 1. TATIASHVILI, Giga (GEO) 2. DEMETRASHVILI, Irakli (GEO) 3. MAGOMADOV, Akhmed (RUS) 3. MAMMEDOV, Huseyn (AZE)
Author: Thea Cowen
---