Though the entry was strong across the board for each team, and the French came out in their hoards, it seemed the undercurrent of the tournament was the newly established Georgian club, Golden Gori.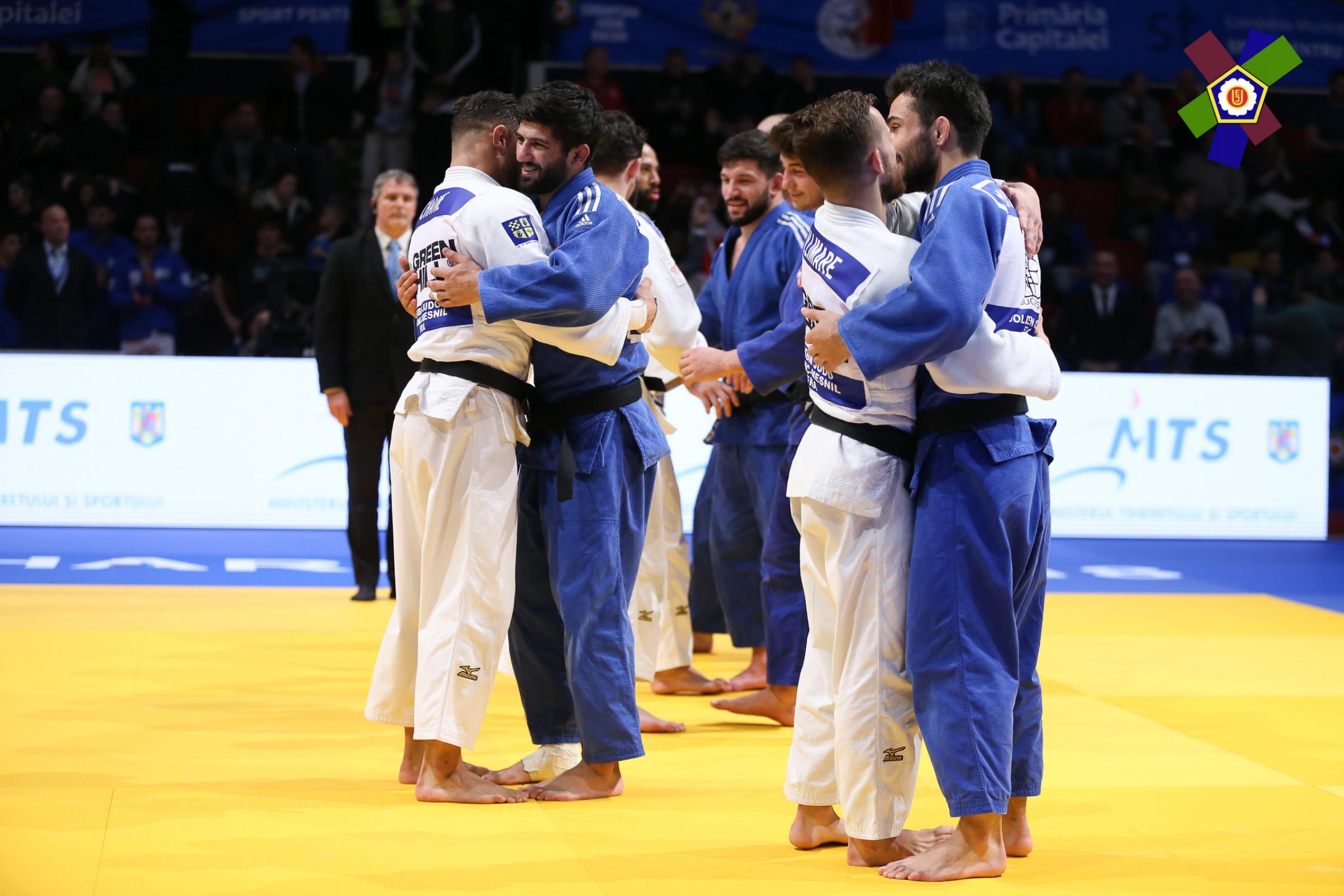 The five-strong team boasts Olympic, World and European titles among four of their athletes, with a Senior World medal for the latter. It was clear from the start of the event that Golden Gori had an abundance of talent in their ranks and had no doubt in their own minds who would be taking the Europa League title. Among their supporters was Simon GULEDANI, the First Deputy of the Gori Governor. With many celebrating in the arena, GULEDANI spoke with us,
"It was very important for them to win today as the club was created just two months ago. They proved that they are a very successful club by winning this medal. I would like to thank all of the European Judo Union and Romanian Judo Federation, they have succeeded to organise this very good event".
The semi final was clean cut for Golden Gori as they won this round 5-0, an improvement on their previous rounds, though they only faced a single loss in both.
In the final against French side, Etoile Sportive Blanc Mesnil, they faced their most difficult rivals of the day, a line up with Champions of their own.
Vazha MARGVELASHVILI was up first in the -66kg category, battling against the Paris Grand Slam sliver medallist, Vincent LIMARE. Unfortunately for the French team representative, the experience and strength of MARGVELASHVILI was too much and was forced to accept a defeat.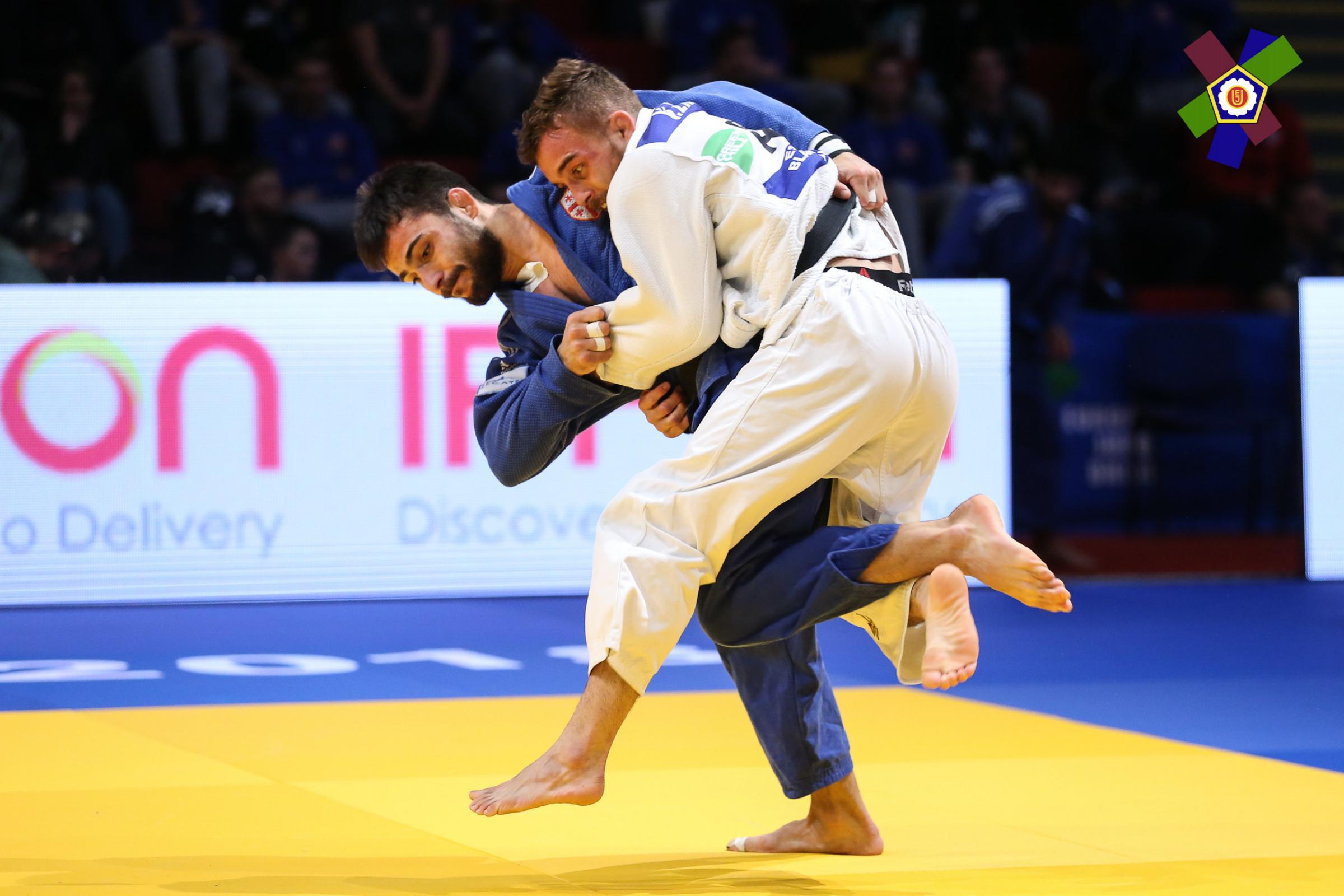 Next on the tatami was Olympic Champion, Lasha SHAVDATUASHVILI, taking the contest in to the final seconds with Guillaume CHAINE, a driving ouchi gari sealing the second win.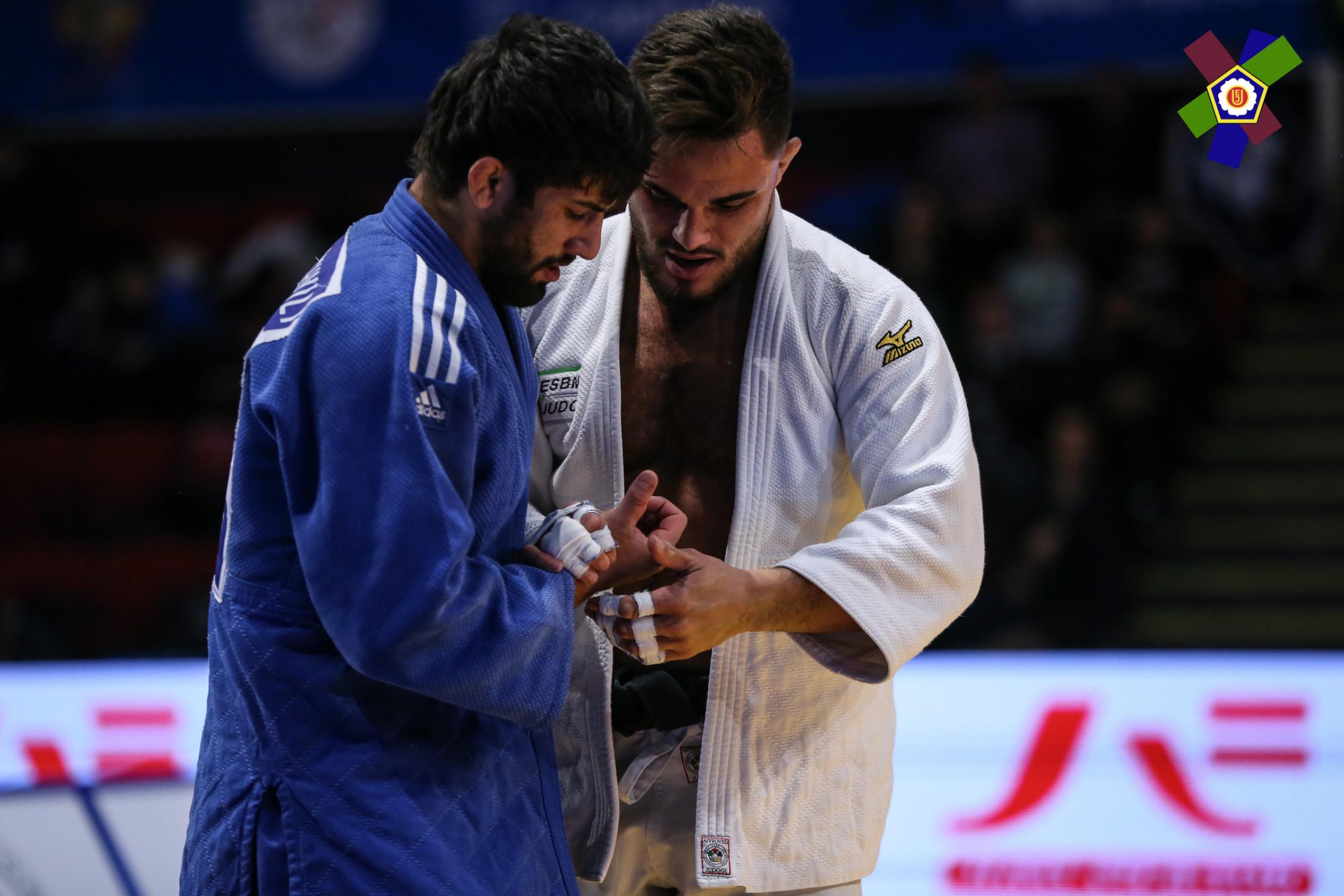 The third win came from Junior European Champion, Luka MAISURADZE who also picked up a Junior World bronze this year. The new blood wasted no time taking the third and final point for the Georgian club team, an unstoppable osoto makikomi scored the 20 year old a waza ari score, moving directly in to ne waza to finish the fight.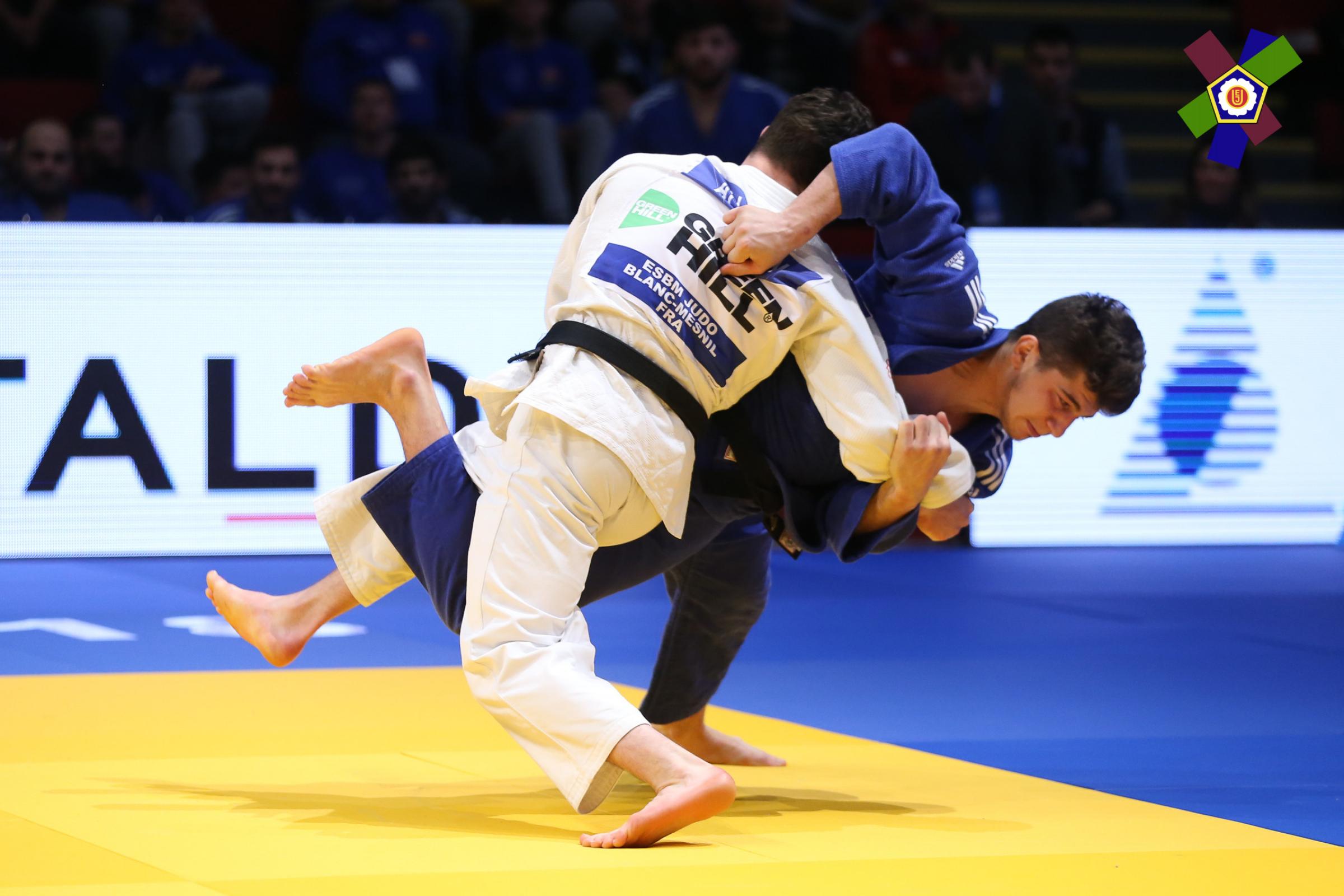 In the -90kg and +90kg categories, Golden Gori weren't as fortunate as in their previous contests and both conceded their exchanges in ne waza due to injury. Speaking with Ushangi KOKAURI he told us,
"I'm not happy with my performance today, I have a fever and am struggling a lot, I am happy that our team could get gold but now I must focus on being ready for the Masters next weekend."
The nature of this event truly shows how much support is required to be successful and both Beka GVINIASHVILI and Ushangi KOKAURI played their part in their team reaching the final to take the gold medal and Europa League title. Coach, Nodar METREVELI was very proud of his team today,
"It doesn't matter about the inidividual result, I am happy with the whole team and not only Gori but the whole country are proud of these athletes. We will be back for the Champions League next year but for now we will leave to go home to Gori and we will celebrate there."
By Thea Cowen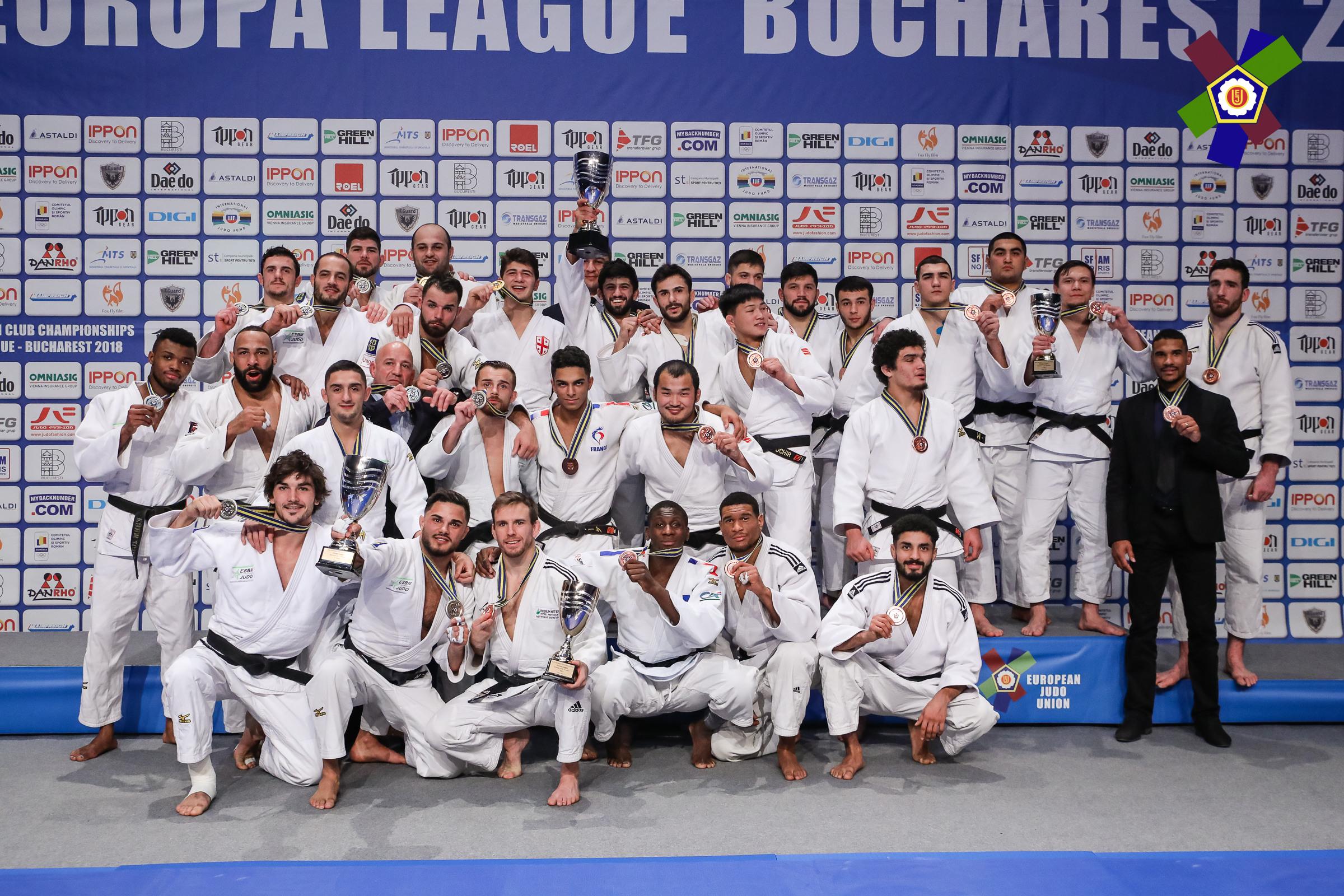 Europa League Men 1. Golden Gori 2. Etoile Sportive de Blanc Mesnil 3. Ratiborets Yekaterinburg 3. Flam 91 Longjumeau-Massy – Rui Telmo Romão
Judoka
---