At the age of 70, Dietmar Lorenz died on Wednesday afternoon. He won the gold medal in the open weight class for the GDR in Moscow, 1980.
Dietmar Lorenz, who had a 7th Dan, was always particularly proud of two events in his active career. He was the first German Olympic champion to win in 1980 in Moscow as a light heavyweight -95 kg in the Open category, and two years earlier he was the first non-Japanese to win the Kano Cup.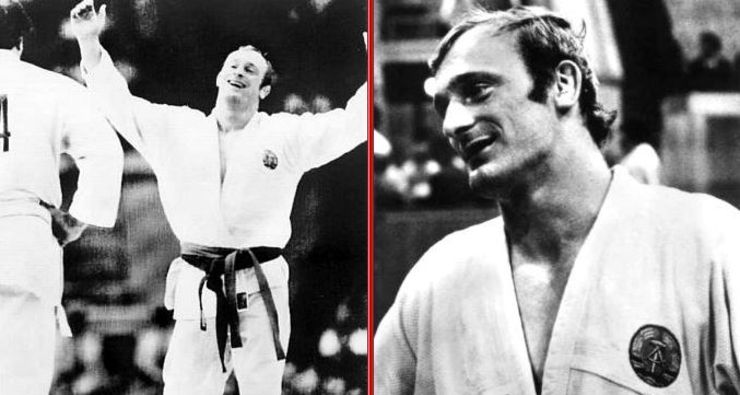 In an interview Lorenz said with a little pride in his voice.
After Anton Geesink's Olympic victory, I was the second who managed to break through Japanese supremacy.
In addition, he was two-time World Cup bronze and four-time European champion as well as 1977 European Cup winner with his club SC Dynamo Hoppegarten. A record that is worth all honors.
The Olympics have always been the greatest experience for him, after all, he was already there in 1976 in Montreal, finishing fifth in the light heavyweight division. Four years later in Moscow it was bronze in the light heavyweight division before the gold triumph in the open category.
Lorenz regretted that this Open category was on the program for the last time in 1984:
Trying to stand up against the heavier as a lighter was and is very attractive, even if it has become quite rare today at European Championships and World Cups.
Even before the Olympics he had mixed well in the Open category, he even became double European champion in Helsinki in 1978.
In 1970 Dietmar Lorenz came to Berlin from the region Thuringian, where he started judo at the age of 16.
EJU president Sergey Soloveychik expressed his condolence;
"On behalf of the European Judo Family I would like to express our deep and heartfelt condolences to the Judo Federation of Germany and to the family of Mr. Dietmar Lorenz. May a good memory about him be preserved in the hearts of our judo community."
Author: Sören Starke
---