Germany aced past weekend at the Junior European Judo Cup in Kaunas, Lithuania as they returned home with 3 gold, 2 silver and 2 bronze medals. One of their golden celebration came from Junior European silver medallist, Annika WURFEL.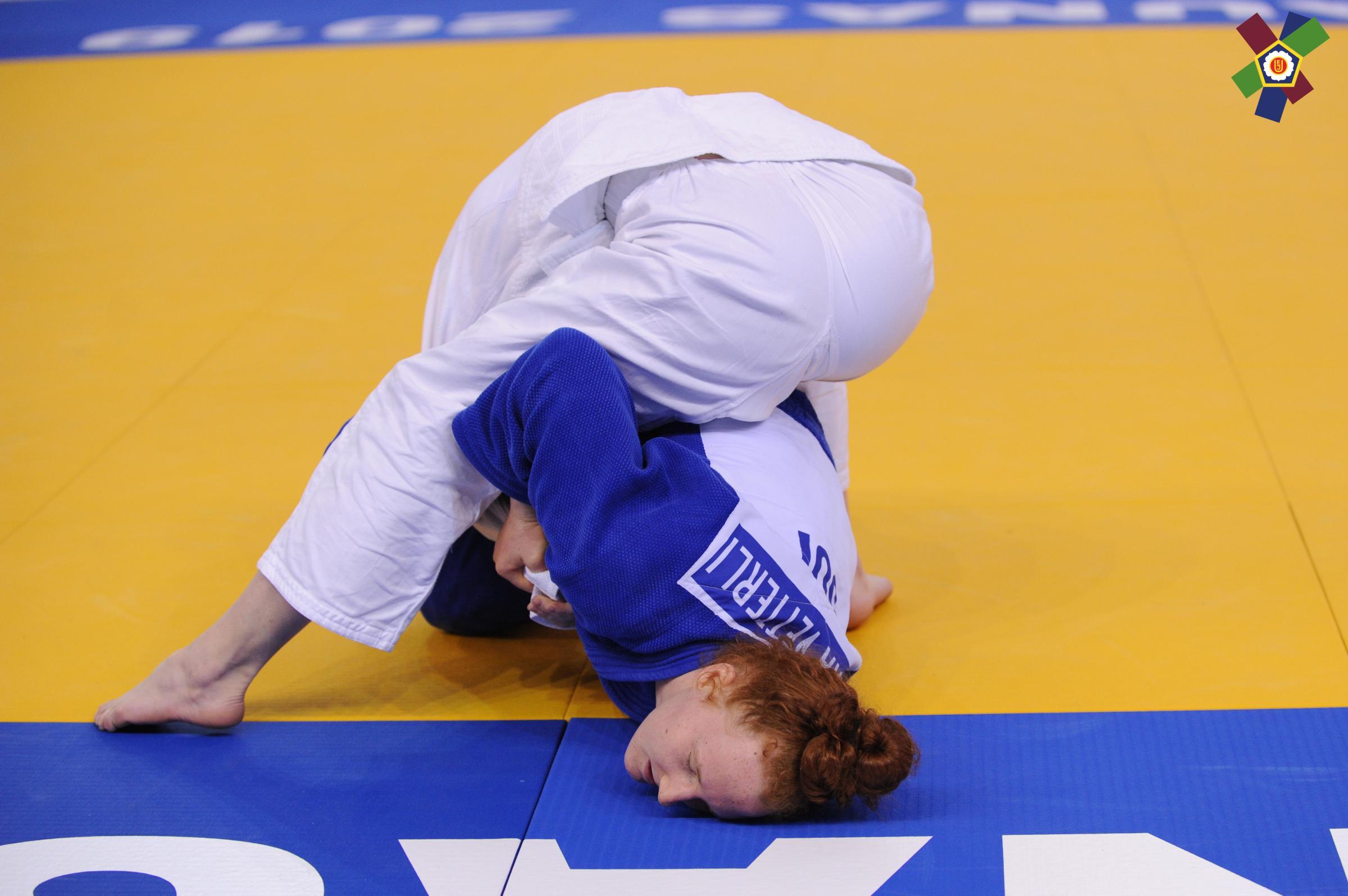 The 19-year-old German judoka first overcome Beyza OZDEMIR (TUR) before defeating her home patriot, Lena GULICH. The semi final saw a rather tough contest between 2016 Junior European Champion, Nadezda PETROVIC (SRB) and Wurfel. The final brought a bout against Manon MONNARD (SUI) where Wurfel is proven to be the better of the two, completing her day and winning the -52kg category. Additional victories were delivered for the German team by 2017 Junior European bronze medallist, Dena POHL (-63kg) and first year junior, Losseni KONE (+100kg).
Although the German team dominated the weekend, an exceptional day was on show by Giola VETTERLI (SUI) who won her first ever Junior European Cup gold medal, defeating some of the best in the weight category, including Marlene GALANDI (GER). Vetterli won gold in the -70kg category winning all of her four contests by Ippon. A three-day training camp follows the tournament in Kaunas. Congratulations to all medal winners.
Judoka
---