In Zagreb, there was no "Brexit", but a "Brentry" when British competitor Mark Taylor joined the German men's team TM 40 on Sunday and helped them to win the silver medal. On the last day of the Veteran European Championships, the Germans only lost to Team Russia Ural in the final. The Russians had several individual champions in their line-up.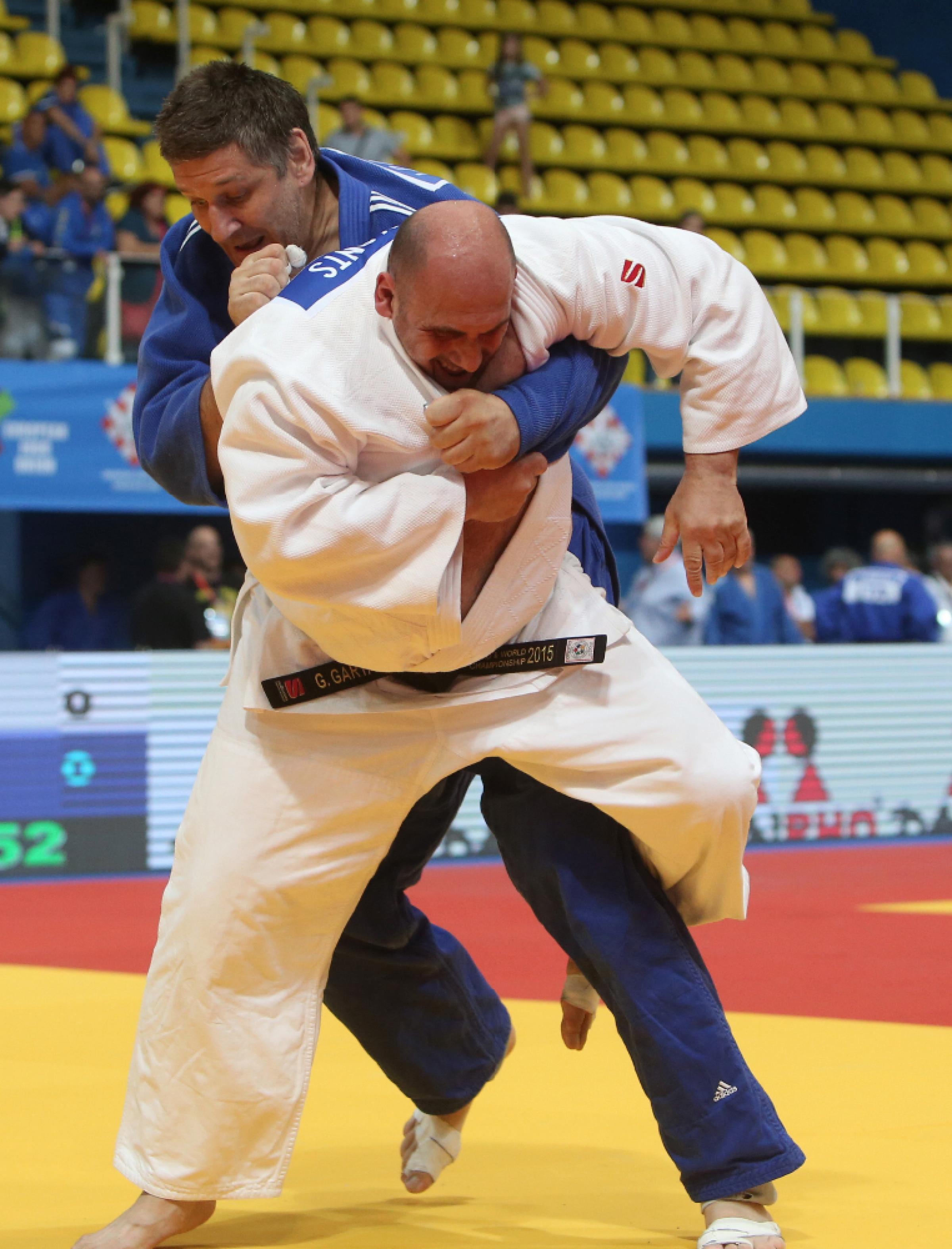 "It was great to be invited to fight for the German team. They've helped me, supported me and I got an excellent result for them. It was very enjoyable and I would do it again if I was asked again", Taylor, -66kg competitor said.
The Scot, who had won the Masters in Saxony in March, had trained with his German friends and got an email two weeks ago asking if he would fight for them.
"They didn't have enough people this time to put a team together. I was quite happy to step in and play alongside the German team", Taylor shared.
German heavyweight Jens Peter Bischof was equally pleased to have the Scot on their team.
"Mark put out a great fight", he pointed out.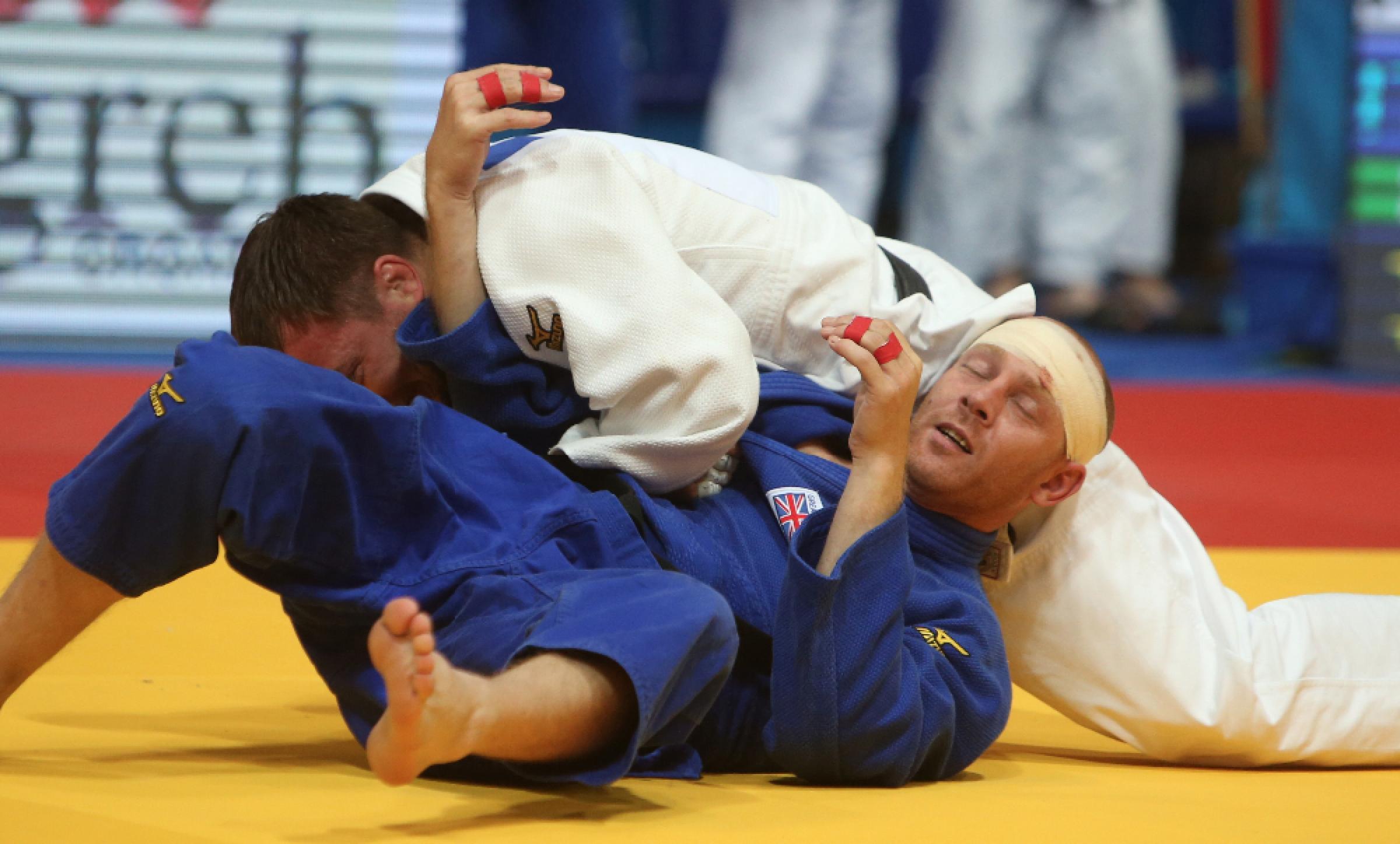 There is a friendly rivalry between the German and the Russian men.
"We wanted to win gold in the team against the Russians, but again we didn't manage it. We'll come back next year to beat the Russian team. We will fight until we make it one day", Bischof promised.
That doesn't stop him to be friends with the Russians.
"On the mat we give everything and fight until the last bit, according to the rules obviously. Afterwards we hug each other, we are friends and that is good."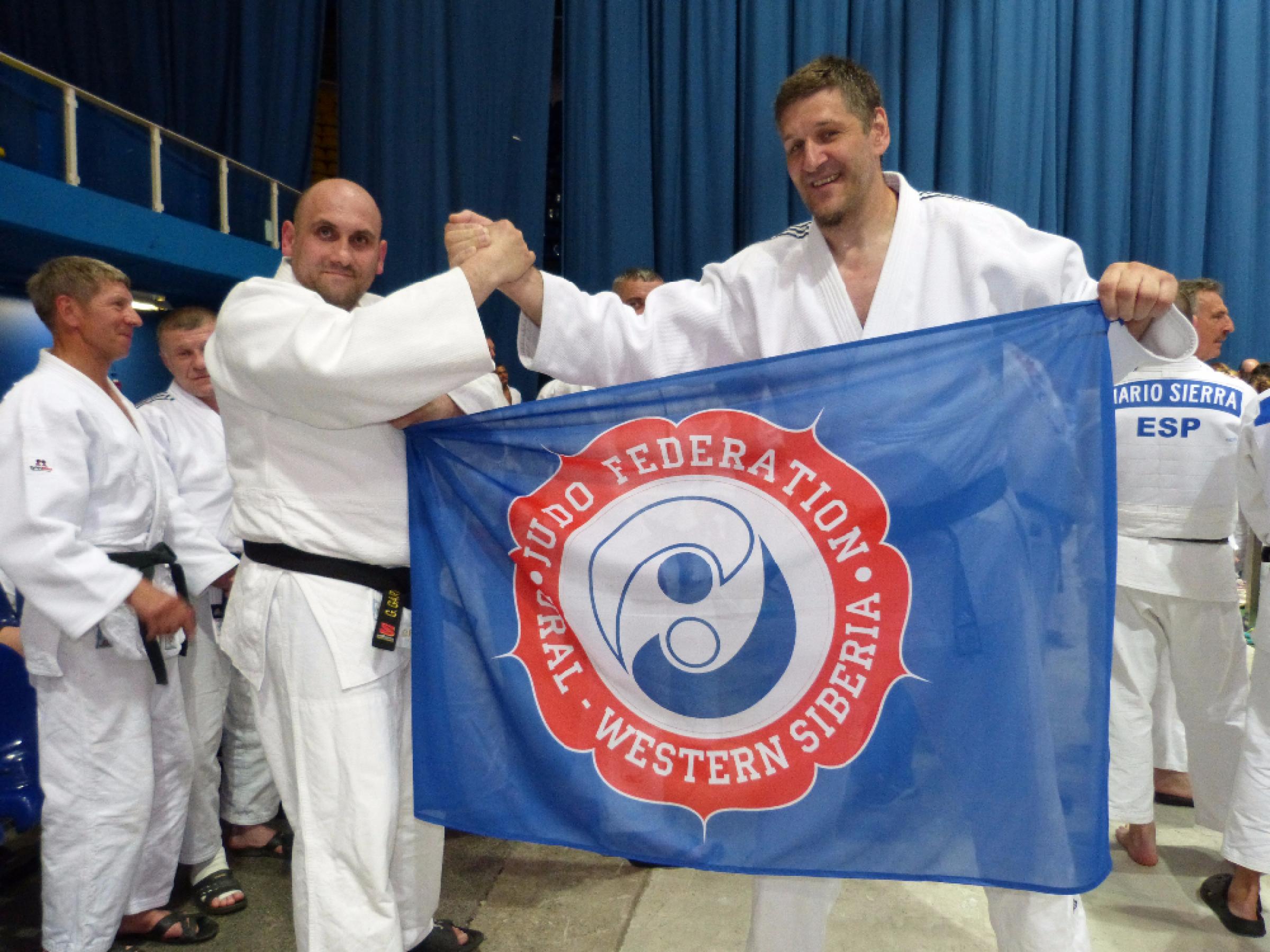 However, master judo is not as well developed in Germany as Bischof would like it.
"Veteran judo in Germany is not so well organized. It is better organized in other nations. It would be nice if we could manage that in Germany as well, to organize maybe a training camp for the over 30s", the heavyweight individual silver medalist commented.
"There are many veterans in Germany and if the organization was better, maybe more would come to these events. If we have such a championship in Germany, we have like 250 people and at German Nationals even almost 500 people. Here we were 50 men and we need to try to change that", he added.
Successful championships show growth of veteran judo in Europe

EJU Education Director Laurent Commanay – Kostadin Andonov

The Veteran European Judo Championships 2017 concluded successfully with the team events on Sunday in Zagreb. EJU Education Director Laurent Commanay is very pleased with the development of veteran judo in Europe.

"The sport is growing, this year we had a 100 more participants than in the past two years. It is really a big celebration of sports, of judo. Here are people that have been practicing judo for 20 to 60 years. They are passionate and so this whole event is organized passionately, too", Commanay observed.

He is optimistic for the future.

"I see only good things to come. Next year the championships are going to be in Glasgow and we feel already a lot of enthusiasm for it. I think in general the Veteran Championships have a great future, because the population in Europe is aging. We have to encourage people over 30 to practice sports as this is good for their health in any case."

France came with the biggest contingent of 210 competitors (176 men, 34 women) to Zagreb.

"I think it is the history. In our country the sport is developed through the clubs, which doesn't exist in other countries. With 600 000 registered judoka, it is normal to have so many people participating", Frenchman Commanay said. "However, each country has something special. This year, there are less Russians, but they are much stronger in comparison to France. The Spanish were not bad, Germany as well is a big judo nation and we see smaller countries that are here such as Azerbaijan. So it is universal which is very good", the Education Director continued.

40 teams competed on the final day of the Veteran European Championships in Zagreb Sunday and six winning teams were crowned Veteran European Champions. Russia and France won two gold medals each, Azerbaijan and Italy claimed the other two titles. A total of 790 athletes from 32 EJU members competed in the event. The Veteran European Championships 2018 will be held in Glasgow.

#europeanjudo #JudoZagreb2017

---