Former German international Christophe LAMBERT knows exactly what it is like to battle with the deadly virus currently wreaking havoc around the globe. Currently working as a medical doctor his task at the moment is to helps out during the Corona crisis outbreak. Lambert participated at the 2012 Olympics in London having earlier that year won bronze at the European Championships in Chelyabinsk. When he retired in 2015 he became a doctor and worked as an orthopedist in a trauma surgery. Since 2019 Lambert has been living in Basel. The 34-year-old is one of the team doctor for the German National Team. We managed to catch-up with him for an extended interview.
How has your daily routine changed since the Corona crisis?
Normally I work in a Sports clinic in Basel. Since the corona-crisis we have reduced the surgeries in line with government guidelines. So I decided to use the time and see what help I could offer and signed up as an emergency doctor. That means I work in Shifts, also often night shifts and help people who call us in emergency situations.
Describe what you experience on a daily basis there?
I suppose the first thing to point out is how much more cautious we have to be to protect ourselves, more so than normally. When I compare Covid-19 to previous infectious diseases such as SARS or MERS, there is a big difference: It seems that Covid-19 is not only dangerous when it gets into the lungs, it is already hazardous in the throat, so much earlier. Covid-19 has an incredibly high infection rate. Along with my wife, who is an doctor in internal medicine and works in an intensive care unit, we both see cases of covid-19. That means, too, that we regularly also have contact with them. That is an uncomfortable feeling. But we always try to protect ourselves as much as possible.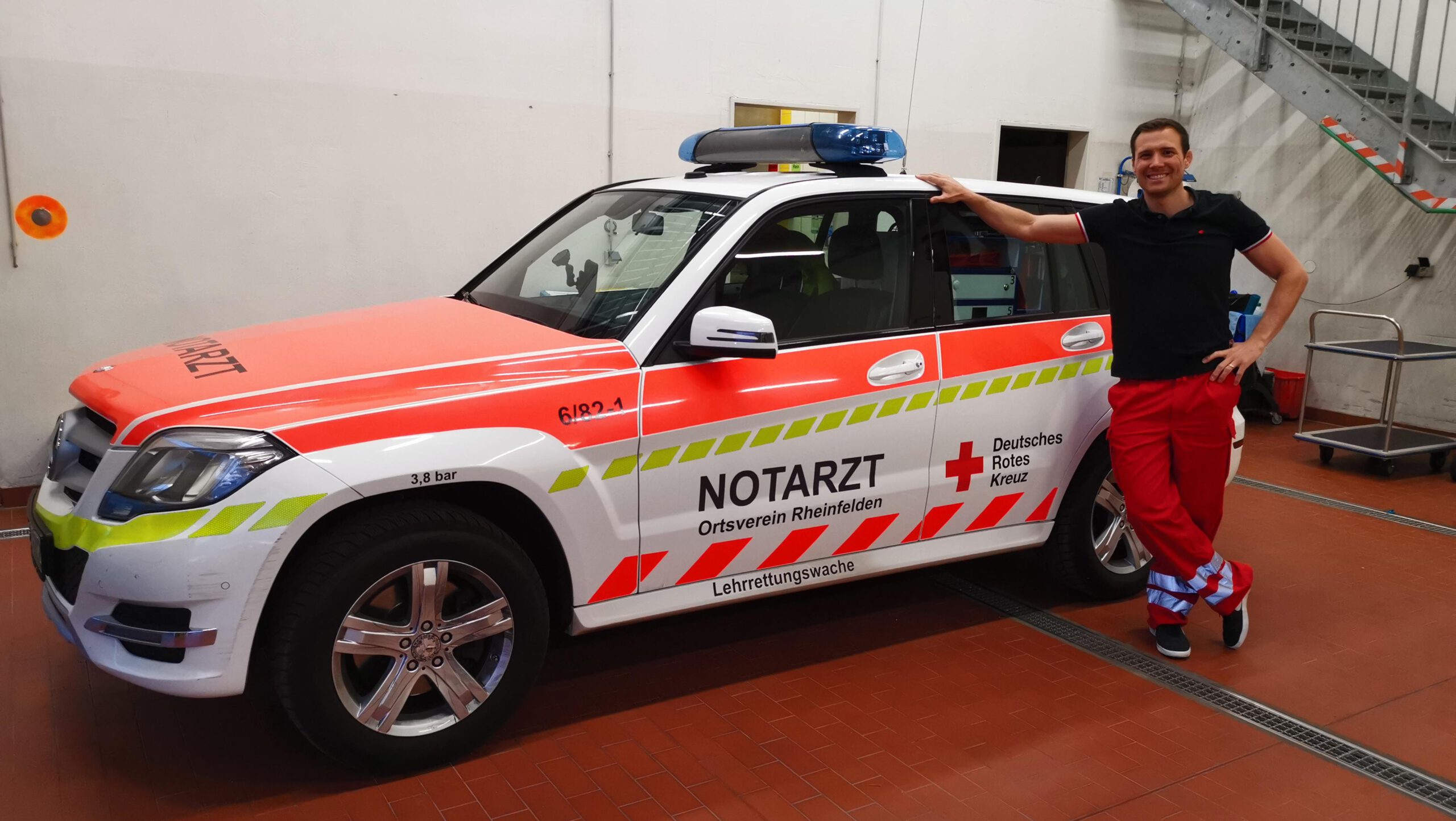 To what degree are judoka in the "at risk" group with regard to covid-19?
At the beginning of the crisis there was a widespread belief that only old people and those with specific previous illnesses were threatened with falling seriously ill. But from my experience I can say that serious illness can also occur in younger and healthy people. My younger brother Maxime, who is also a doctor and works in Cologne, had a case of a 28 old patient who was healthy with no underlying medical condition and where the disease took an unexpectedly aggressive course. Another really sad example: At the beginning of this month the 37-year-old Judoka, French Veteran Champion, Cyril Boulanger passed away due to Covid-19. So, what I can say so far is that between 5-10 percent of people under 50 years who have no pre-existing conditions covid-19 may still be life threatening. I don't want to spread panic but you have to take it seriously.
What should athletes be doing to keep risk of infection to a minimum?
I stand absolutely by the official recommendations such as social distancing, avoid large gatherings, stay at home, washing hands etc. The less people the better. Different countries have different conditions but, where permissible and when possible, you can go out jogging, fresh air is important and healthy, but keep a safe distance between you and others. This meant to protect you and the other people. I think that wearing a mask or putting anything that covers your mouth for example when you are shopping makes sense. Also gloves, just when you are in the shop makes sense. You won't believe how often you grab touch your face. It is important to be careful when you take off the gloves that you have machine wash them very hot. I think if you follow the official recommendations you have a good chance of staying healthy.
What do you think about the quarantine?
This is absolutely necessary and I hope that all people can remain patient and continue with this action. Otherwise all the efforts of so many will have been for nothing. The athletes train at home, a lot of live in shared flats, they can train together. That is good and helps through the isolation period. They are so creative and imaginative, that is impressive. I don't know of anyone who is not training to some degree at the moment. In general I hope that everybody sticks to the legal requirements that are in place to ensure that the virus is brought under control.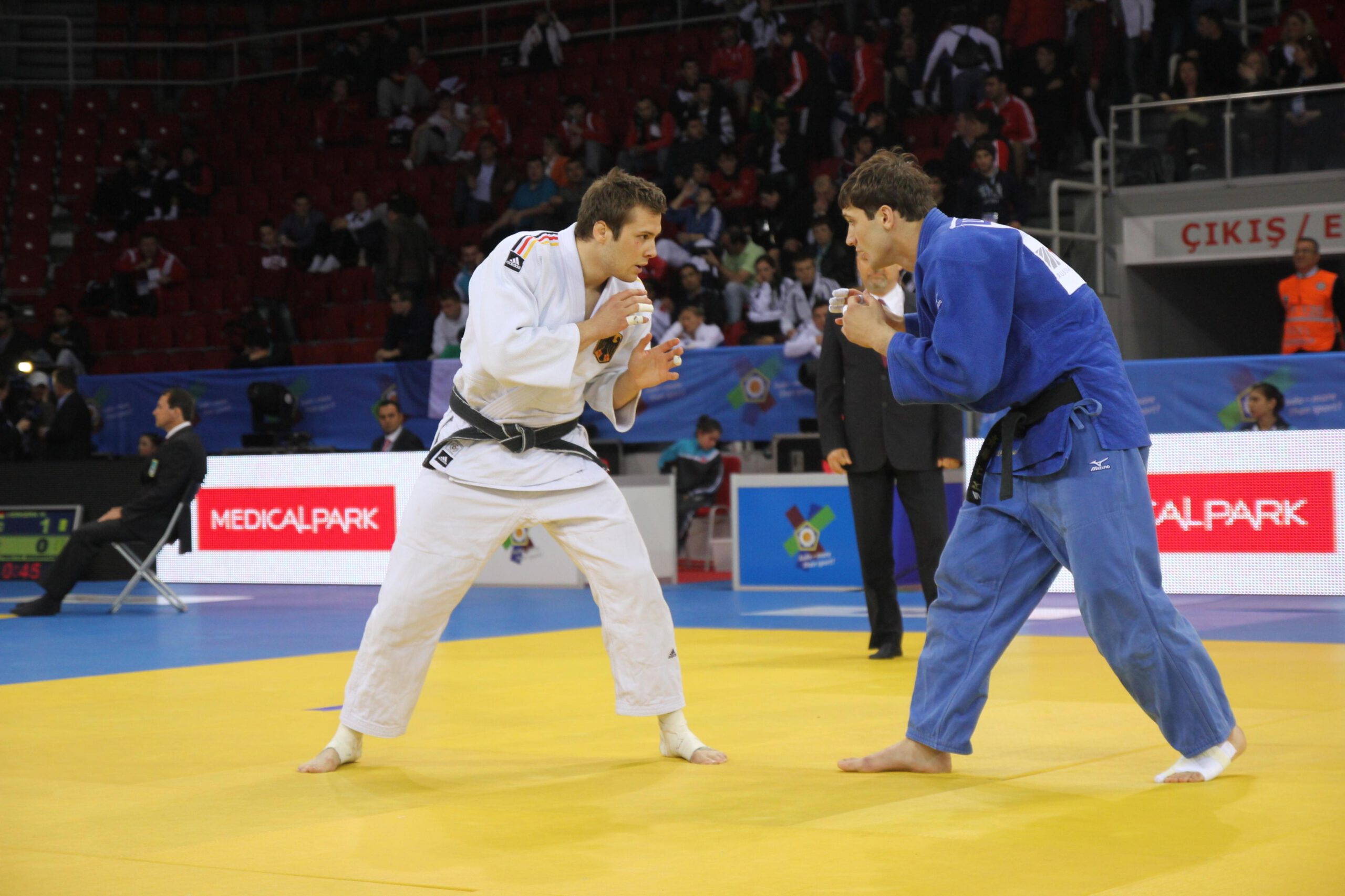 The Olympic Games have been postponed to next year. What is your opinion about it?
It was the only right and logical decision to take under the current circumstances. I think we have not reached the peak as yet. Every week we are getting new news and developments of the corona-virus. As a doctor with the German national Team I was afraid that the athletes would be consumed by their focus on their goal. But the opposite has proved to be the case. Everybody has an understanding of the situation and realized that the corona-crisis is something bigger than the Olympic Games. They have without exception agreed to the decision. At some stage we will all come together again.
In Judo, a contact sport, we will be especially close together and can't avoid contact.
It is a big challenge now for the most intelligent researchers and scientists from the whole world to come together and work together on a solution that will ensure that we will as soon as possible have a vaccine against the virus. My biggest hope is at this can be achieved by the end of the year. Then we can come back to normality. I hope it will be at the end of the year.
Author: Annett Bohm
---