Chelsie GILES (GBR) was the only European to make it in to the final on day two in Tashkent. The Olympic bronze medallist was yet to take a world medal, her best result a seventh in Tokyo, 2019, however it seems she is going from strength to strength. 
I'm a bit overwhelmed at the minute but it was just amazing, the whole day beating people I haven't beaten before, being in a world final. Obviously the goal is always gold but I'm very happy with my performance and taking the silver. 
Already in her earlier preliminaries she was demonstrating her impeccable ne waza skills, and just to shake things up, secured her quarter in tachi waza, proving to the world her talents don't lie only in her ground work abilities. 
When I did the throw today, I wouldn't say it is so much for everyone else, but it was important to me that I could show I can throw as well. I don't want my threat only to be ne waza, I want it to be everything. I was really happy to score in tachi waza, it was a big thing for me. 
A close semi final against the current -48kg Olympic champion Distria KRASNIQI (KOS) was a struggle for both. Krasniqi did her homework and prevented any transitioning to ne waza, but was equally shunted by Giles' height, finding it difficult to gain control. Eventually in golden score, Giles took to the ground and a waza ari was enough to see her in to the final against current Olympic champion ABE Uta (JPN). 
I've fought her a few times in competition so it was just a case of going back, looking at the fights and looking what needed fixing. My first chance in ne waza I really thought that I was going to catch her but the second time, I knew that I HAD to catch her! In my head just thinking 'please say that was 10 seconds!', looking back I don't think I smiled until I walked off thinking it might get changed.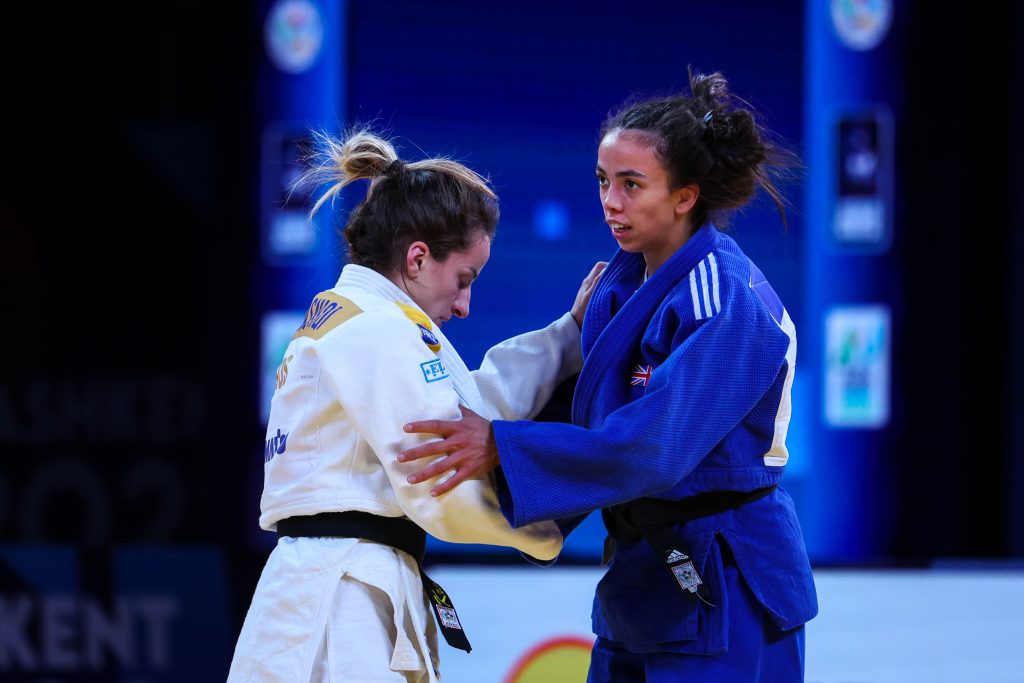 It was such a crazy thing to realise I'd made it to the final, and the start of the day was quite slow for me, each fight I was getting better and I've been reading about visualising, so I imagined the perfect day and I think it went pretty well. 
With one Olympic title holder in her rear view mirror, she had to change her game for yet another in order to gain an advantage and a possible world title.
For the final, Jamie (Johnson) and Nigel (Donohue) watched our previous fight and we ran through the specifics, that I knew what the plan was and had a back up in case. So hopefully next time we can get there. It was similar to what happened in the Olympics, I went in for a left throw and it'll be something I'll work on because for me it felt comfortable, I just need to make it stronger. 
The pair looked evenly match, Giles attacked with uchi mata and remained in for the clinch, attempting again to use her long limbs to throw her opponent half way through the contest. Unfortunately for the British athlete, the current Olympic champion managed to counter her efforts for the waza ari that took the title for Japan.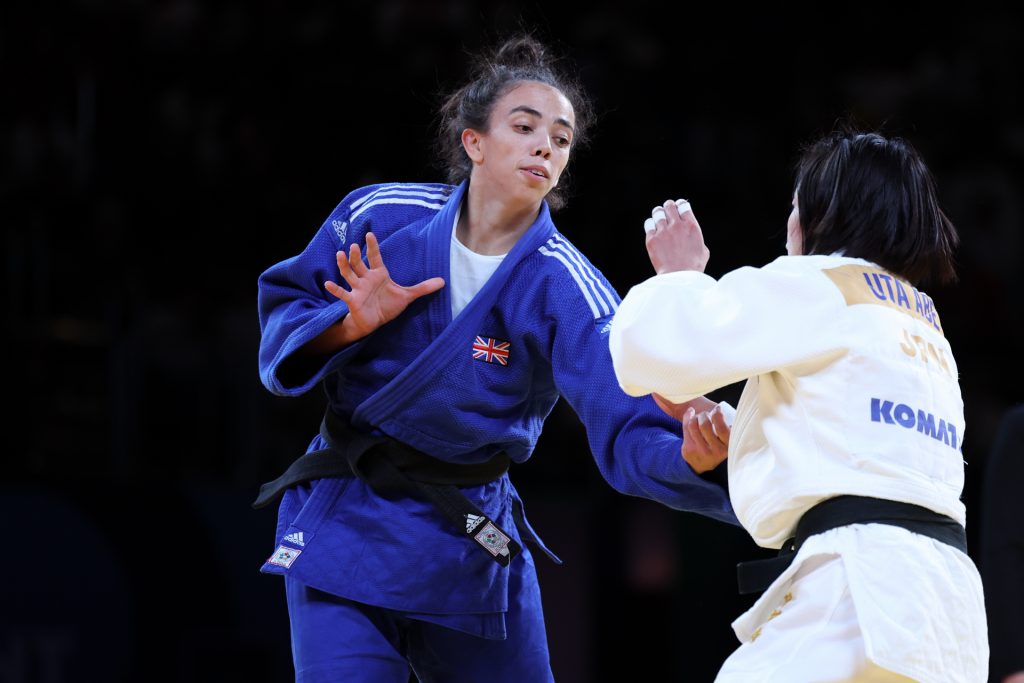 Regardless of a win or loss, this is Giles' best result in a world championships and backs up her achievements in the Tokyo Olympic Games.
This success for me is believing I can do it, my last competition didn't go so well and I find it hard sometimes to keep believing in myself so this was a massive achievement. I consider that some might say my medal was a fluke, so each time I step on the podium it is clarification for me that I deserve to be there.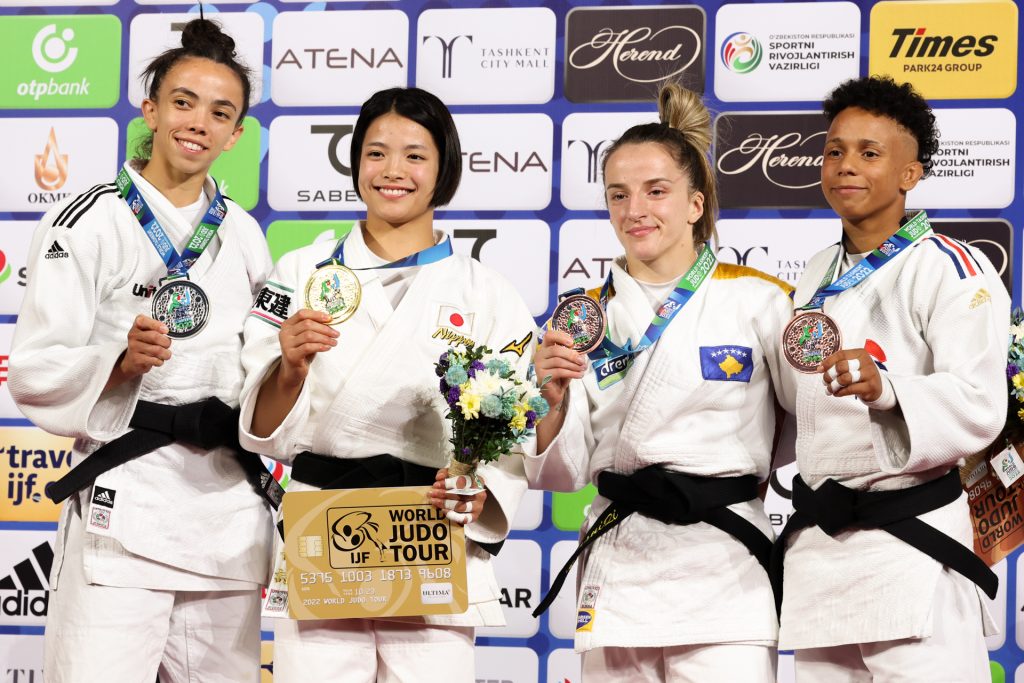 Judoka
Author: Thea Cowen
---