The Continent of Asia dominated on the second day of the World Judo Championships Doha 2023, with three Japanese athletes taking final places; ABE Ute (-52kg), ABE Hifumi and MARUYAMA Joshiro (-66kg), then opposing Abe Uta was Diyora KELDIYOROVA (UZB).
At the end of the day, ABE Uta earned her fourth world title and her brother Hifumi matched it with a win against Maruyama. The head to head for these men is of judo legend now, having competed in world finals, and a memorable battle for the place in the Tokyo Olympic Games, there is no wonder that it attracts judo fans in their droves for this technical and suspense-filled delight.
However Europe weren't totally at a loss in the two categories, with two bronze medals guaranteed in the -52kg and a further potential for two in -66kg.
First up was current Olympic silver medallist Amandine BUCHARD (FRA) against PUPP Reka (HUN). What a contest. Pupp almost countered an attack from Buchard, which was so close it was originally scored. On a few occasions kata guruma from the French athlete almost scored however in the final five seconds, a fourth world bronze medal was awarded to Buchard as a result of her trademark technique.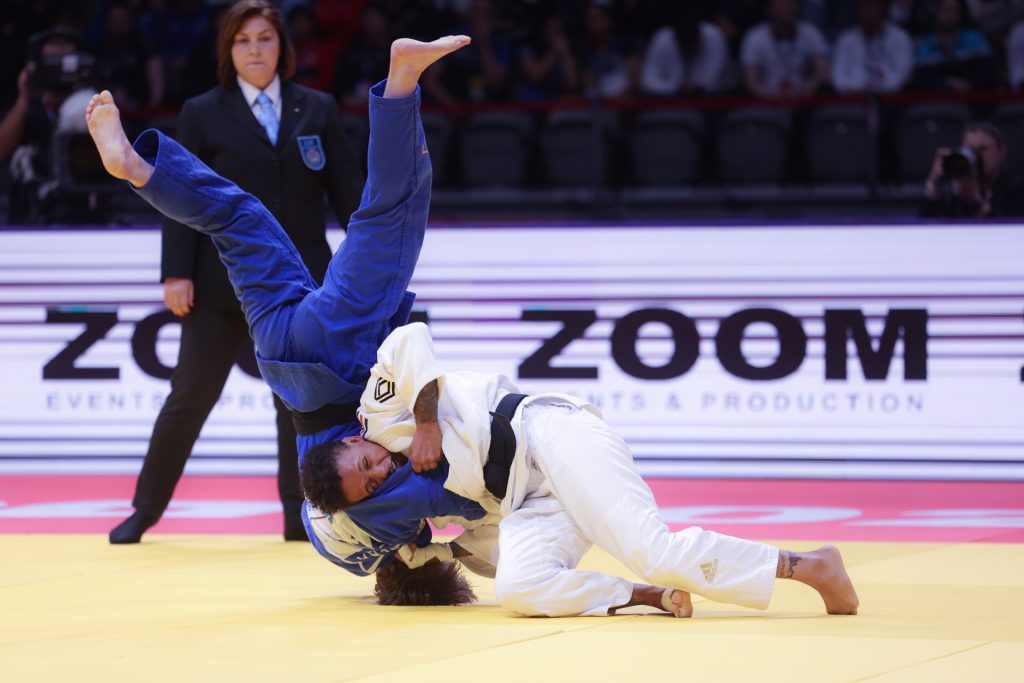 Next, Odette GIUFFRIDA (ITA) was facing the Current -48kg Olympic champion Distria KRASNIQI (KOS) who took bronze in last years world championships. This head to head turned in to an epic battle with the pair picking up two shidos each, reaching eight minutes of golden score before a deep drop seoi nage sealed the win for the Italian. Incredibly, Giuffrida is a double Olympic medallist but the world win has always evaded her. In 2015 she came close with a fifth place but now she can finally claim her place on the world podium.  
Kicking off the -66kg category were Vazha MARGVELASHVILI (GEO) and Baskhuu YONDONPERENLEI (MGL) with the latter eventually taking the bronze in golden score, a slip up from the Georgian saw him held in osae komi.
Walide KHYAR (FRA) then took on the 2015 world champion, AN Baul (KOR). It was 2015 when Khyar last managed a world medal and it was a bronze in his junior years, but today he gave blinding performances throughout the day and was unfortunate to meet Abe Hifumi in the semi final who was clearly only here for one thing today, the gold.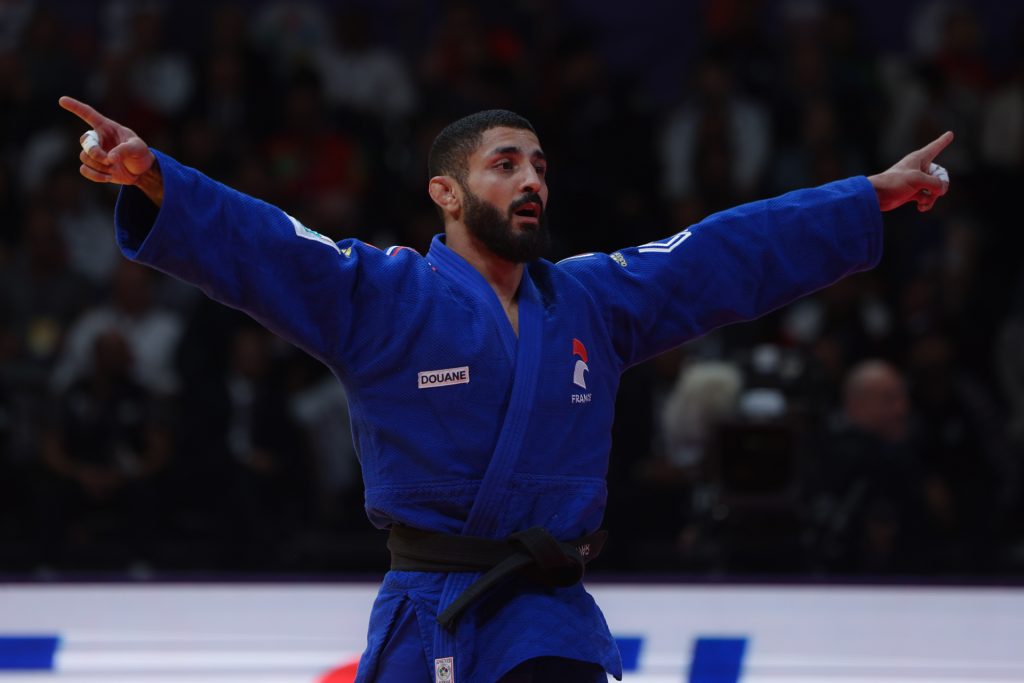 During this very dynamic bronze medal contest, it could have gone either way, but a unbalanced attack from An gave Khyar the opportunity to attack with ko soto and score a world championship bronze medal waza ari.
In total, Europe can boast seven medals on the charts already, with France very happy with their three, Italy two, Georgia and Spain one. Find all of the interviews on our YouTube channel!
Judoka
Author: Thea Cowen
---